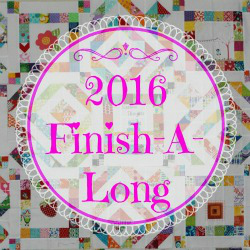 At the beginning of the year, I wrote a post about my sewing and project goals, one of which was to Organize and Prioritize Sewing Projects.  I have done pretty well sticking with my goal, but I do have to admit that I have added several new projects to my list instead of finishing the ones I have already started.  I don't feel too badly about that, though, because I have actually finished a lot more so far this year than I ever expected.
Sometime during the first three months of the year, I ran across the webpage Clover & Violet, and I discovered the Finish-A-Long that Jennie is hosting this year.  Even though I am doing *okay* at sticking with my goals, I decided to join the Finish-A-Long this quarter as extra motivation to complete projects that are just hanging out there waiting for me.
The FAL is a low pressure community event that allows you to make a list of projects that have already been started but not finished and thus are hanging about in your sewing room as UFOs. The list is linked up at the beginning of a quarter and then at the end of the quarter you link up a link for each item on your list that you finished. Each link is an entry into the random draw for great prizes sponsored by our generous sponsors. There is no penalty for not finishing something on your list.
I had several projects that I really wanted to get done this quarter specifically because they were for our May LARP event.  In addition, I will had three items to complete for my Try Something New Every Month project.  I also had several small projects I have started that I would like to have finished before summer.
Overall, I started with a list of 31 projects to complete, and I managed to finish 15 of them.  I am really happy about the number of finishes I had for several reasons:  1 – My oldest daughter got married May 7th, so we were in full-bore wedding planning mode nearly the entire quarter, 2 – In addition to the items on my list that I completed, I also completed five different pattern testing projects and two bags, and 3 – My middle daughter's high school softball team ended up playing in the State Championship Game which extended her regular season by several weeks and added a lot of travel time to our lives.  I am only hoping to be half as successful with my Quarter Three Projects!
So, here we go – these are my Quarter Two completed projects:
1.  LARP: Hand-Beaded Kokoshnik
While I was waiting for time to meet up with one of my friends who is a photographer to take pictures in my LARP dress, I decided I would try my hand at making a headpiece to go with it.  After researching several options, I settled on the Russian Kokoshnik because it could be made relatively easily from materials I already had on hand.  The kokoshnik is a traditional Russian head-dress worn by women and girls to accompany the sarafan (a long, trapeze-shaped traditional Russian jumper dress), primarily worn in the northern regions of Russia in the 16th to 19th centuries.
2.  TSNEM: Apr. – Beading Embellishment
I follow a blogger named Angela Clayton, and she does the most beautiful hand beading on the costumes she creates. I was inspired by her to try some, even if it was very simple.  This dress has a fitted sleeve to the elbow, and then a bell sleeve from there.  I chose to add beading around the elbow seam of the sleeves as well as the neckline.
3.  Florence Kimono Take-1
I wasn't sure whether or not Florence was a style I would like to wear, though, so the first one I made was more of a muslin, and I used some old Daisy Kingdom fabric from my stash.  Since the fabric reminds me of hospital scrubs, I will be making a second version out of different fabric.
4.  LARP: Formalwear Dress
We have never had a portion of the event that is classified as "formal" – until this year.  At the beginning of March, one of the Game Masters announced in our Facebook Group that there may be an opportunity to wear in-game formal clothing during the first camp of the year.  I think I may have squealed out loud!  I mean, who doesn't want the opportunity to wear an amazing formal costume that you wouldn't get to wear any other time of the year?
5.  Dress Refashion (Harley's Prom)
I had a thrifted wedding dress that fit her perfectly, and Harley and I are dyed and re-fashioned it for her to wear to Junior Prom.
6.  Special Wedding Surprise – DIY Sugar Scrubs
I wrote a post about DIY Mother's Day Gift Ideas that included a link to DIY Citrus Sugar Scrubs by Delia Creates, and I decided that since I really wanted to try to make some that I would make little gifts for Emma and her bridesmaids for the wedding.
7.  Turtle Pincushion Duo
I am glad I finished the pin cushions, but I am not happy with the final result.  When I made the smaller turtle, it was my first time sewing with felt, and I feel like it is not very pretty looking despite my best efforts.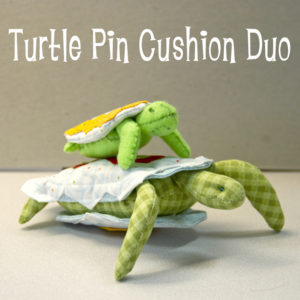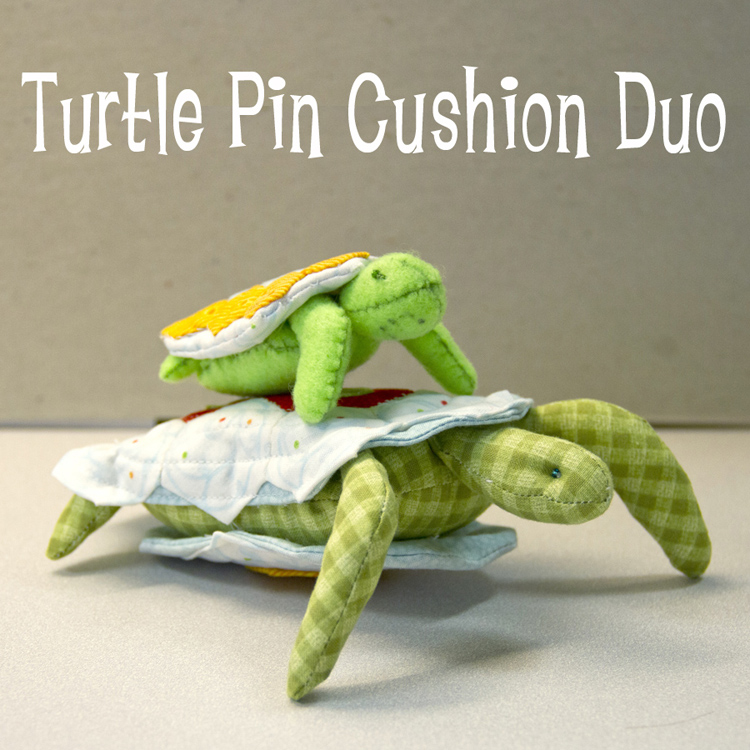 8.  TSNEM: May – French Seams
I tested the Parkside Shorts + Skirt pattern for Caroline Hulse at Sew Caroline, and I decided that would be the perfect item to try this technique with.  I was testing the XS size, so I made both the shorts and skirt for my youngest daughter, Reagan.  Incidentally, she loves them, and I loved making them!  They are a project that would be great for those just learning to sew, but there are also elements that can be added to challenge the more seasoned seamstress.
9.  Custom Burp Cloths
I know several ladies who are pregnant and close to having their babies, and I am making them burp cloths following this tutorial from Simple Simon and Company.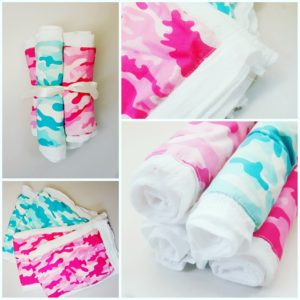 10.  Go To Leggings
For a little cutie pie daughter of one of my friends.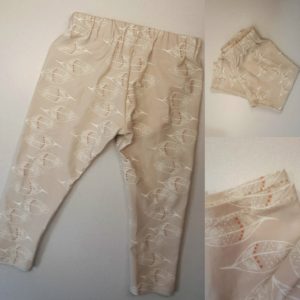 11.  LARP: Waist Quiver & Belt
I have a quiver that hangs on my back right now, but it is not very functional. I cannot wear it and my cloak at the same time, so I am making myself a waist quiver instead.  I don't have pictures of the supplies I use for this project, but I will be using EVA foam and a heat gun to form it to the shape I want, I will add details with craft foam, and then I will paint it, similar to last year's back quiver.
12.  Red Damask LARP Tunic
Unfortunately, I did not pay attention when I was cutting out the skirt pieces, and I did NOT reverse the pattern when I cut out the second piece. I ended up with two right side skirt panels instead of a right and a left. Todd bought the fabric for me as a gift when our LQS went out of business a few months ago, and I cannot get more. Unfortunately, the tunic part of this project is not salvageable, and I had to throw it away.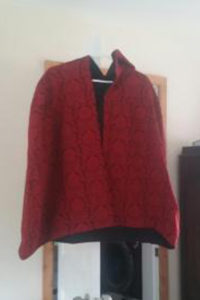 13.  By Hand London Flora Dress
Harley asked me to make her the Flora Dress from By Hand London earlier this spring, and she wants to be able to wear it for some of her senior pictures this summer
14.  Quilting Class Quilt
I worked hard the past month to get this quilt made, and I was finally able to sit down and finish it over the last weekend in June.  I actually changed my mind several times about the designa and fabric of this quilt, and I finally decided to just go with this simple square pattern because I was in a little time crunch.  This quilt originally started out as the result of a quilting class I took this spring at our local library.
15.  TSNEM: Jun. – Making & Using Piping
June's TSNEM project was to make and use my own piping, and I didn't have a specific item I was going to use to try it, so I used a top pattern I have been testing because I thought the seam between the top and bottom of the bodice would be a perfect place for piping.
The UNCOMPLETED projects from my Quarter Two list:
LARP:  Bracers & Greaves
LARP: Breeches
LARP: Long Sleeve Underdress
LARP: Peasant Blouse
LARP: Short Sleeve Underdress
Gray Circle Skirt
Tank Maxi Dress for Reagan
Florence Kimono – Take 2
Indigo Dyeing
TSNEM:  July – Create a Bodice  Sloper
TSNEM:  August – Hat & Mask Making
TSNEM:  September – Foundation Paper Piecing
Water Color Tinted Embroidery
I feel really good to have completed nearly 50% of my list, and the ones I didn't complete I will just roll over to my Quarter Three Finish-A-Long Project List.
If you liked this, you may also like these posts.