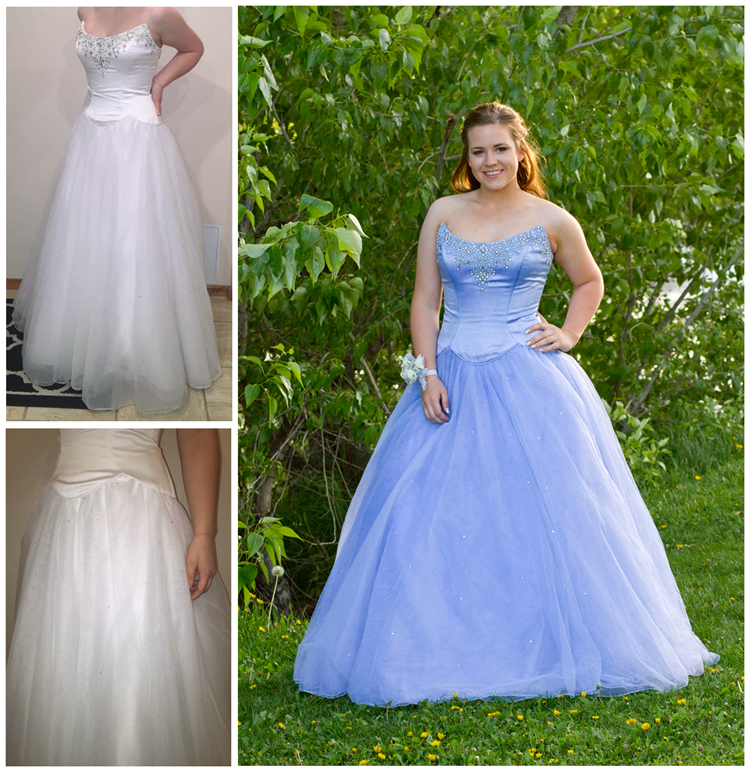 One of the projects I had on my Quarter Two Finish-A-Long list was Harley's prom dress.  I had a thrifted wedding dress that fit her perfectly, and so we decided to try to dye and alter it to make it suitable for her prom this year.
This is what the dress looked like originally – almost – she has the train wrapped up behind her, so you can't see it very well, but it was full and pretty long.
I knew that standard RIT fabric dye wouldn't work on the dress since it was made with synthetic fabric, so I spent quite a bit of time researching how to dye synthetics.  I finally settled on using Deco Art Jacquard Procion Dye in Medium Blue.

When it was time to dye the dress, Harley and I used a huge 50-gallon Rubbermaid tote, filled it with the hottest water we could get from the tap, added vinegar, salt, and the dye, and then we stirred it until they were dissolved.  Then we added the dress.  We used our hands to make sure the whole thing was submerged and saturated, and then we set a timer to agitate it with an unscrewed broom handle every 15 minutes for two hours.  Incidentally, my hand only stayed blue for a couple of days.  Thank goodness it was the weekend!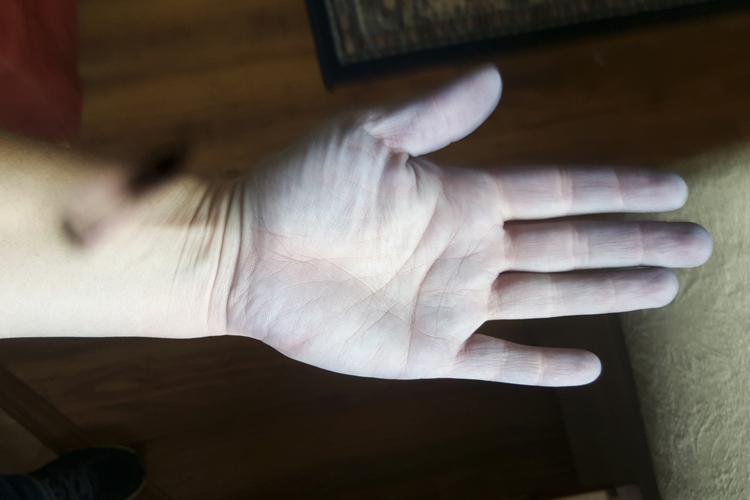 After finishing the dye bath, we dried the dress in the dryer on low heat just to get the sogginess out, and then we hung it on the line outside to dry in the sun.  These are the first two pictures of her in it after dyeing.  In the second picture, you get a good look at the original train.
After the dyeing process was finished, we were saved (meaning me) by Todd's mom, Anita, who took the dress home to remove the train and hem it for us.  Thank goodness for her and her skills as a seamstress because I have never done something like that before, and I didn't want to make any mistakes.  Anita's dog, Rooty, decided the fabric remnants made a pretty comfy bed while she hemmed the dress.  She used the rafters in Glenn's shop to hand the dress from so it was at work-height while she sewed.
This past Saturday was Harley's prom.  She looked gorgeous (as always), and the dress exceeded our expectations on every level.  It was perfect!
Harley, Zyler, and I took pictures in the park before they headed out for dinner, and I love how they turned out!  Saturday was the first time I had met Zyler in person (she talks to him on Skype, and I met him there), and he is a wonderful kid!  Todd and I are very happy she found such a nice, considerate person to spend time with!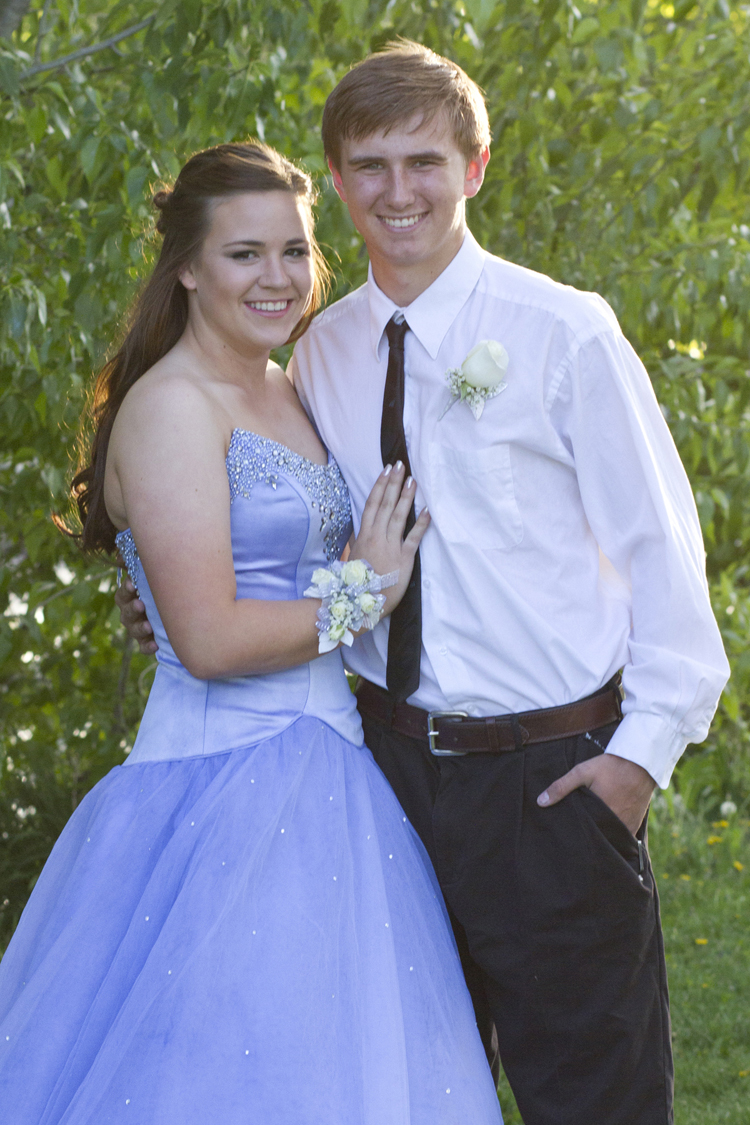 I think the kitty-cat Vans and black Nike socks finish off her dress perfectly! 😉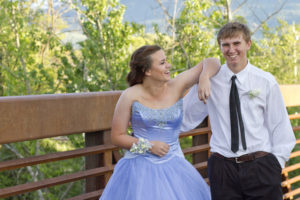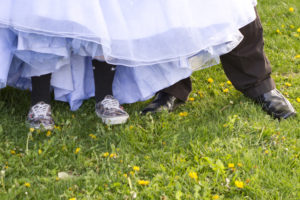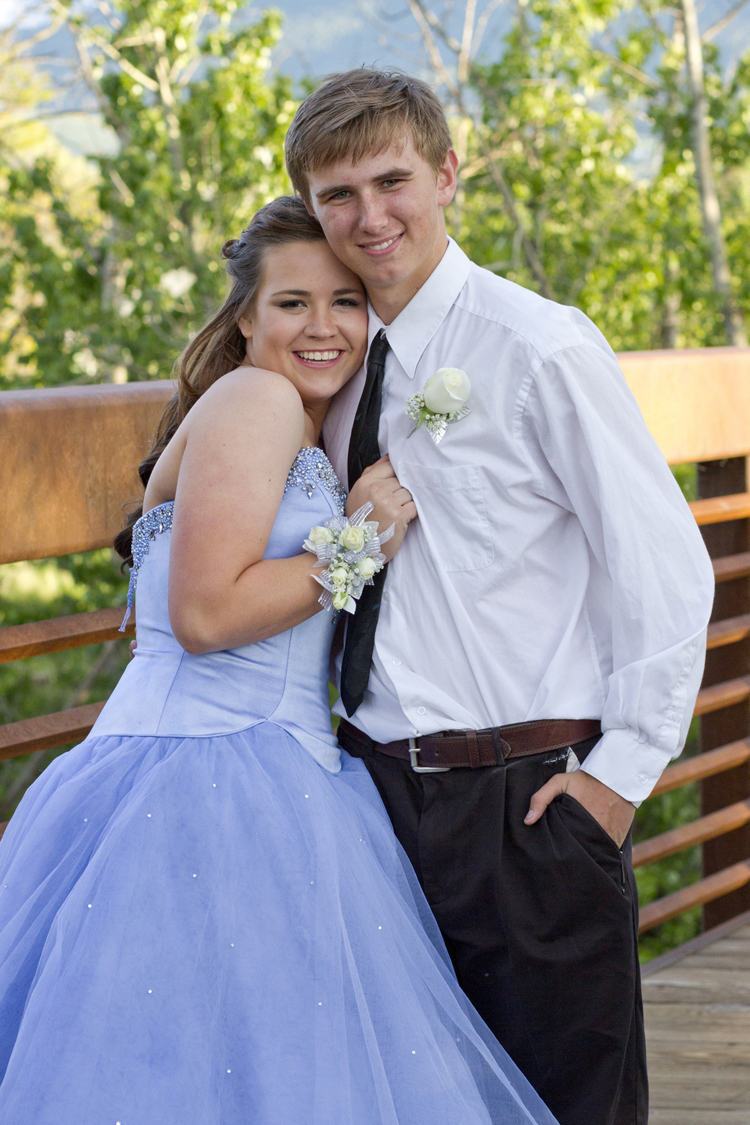 I don't think it matters how old you are, no girl can resist a spinny skirt!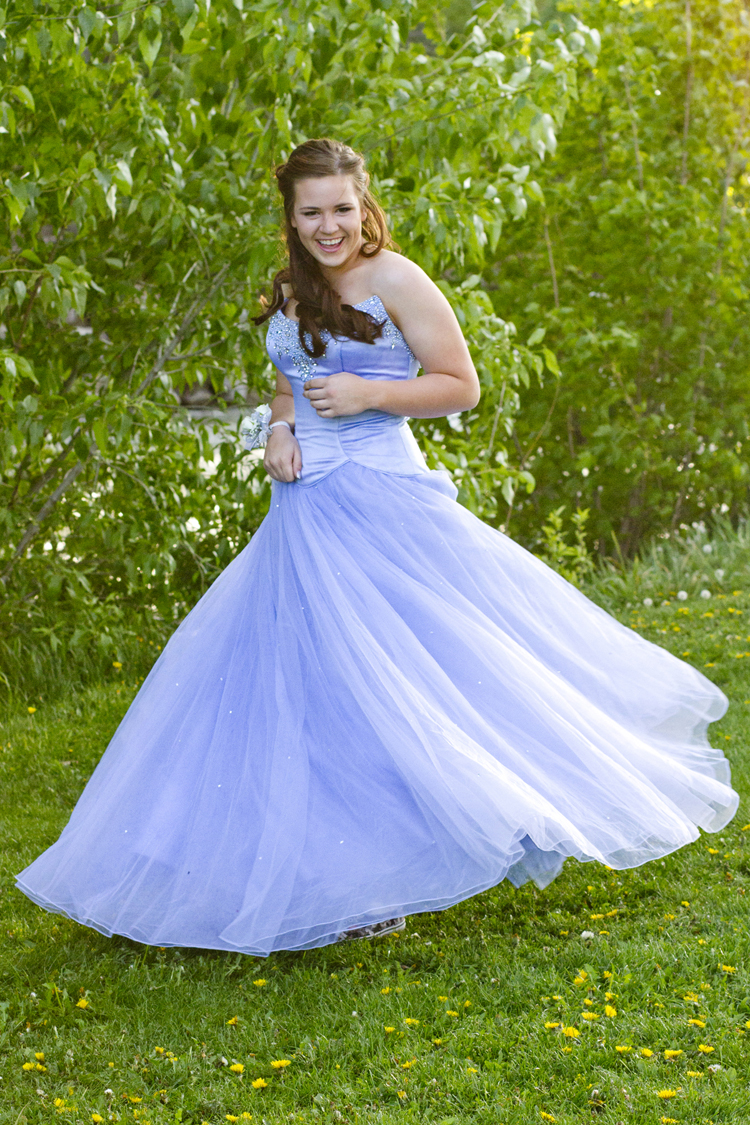 This is just a short video of the sequence of spinning pictures I took.  Her smile in the last two say it all!
This is the fifth finished project from my Finish-A-Long Quarter 2 Project List, and I am thrilled with the progress I'm making so far!
Linking up at Made by You  Monday, Show & Tell Link Party, Wow Me Wednesday, Whoop Whoop Fridays, Finish it up Friday, Friday Finds Link Party, and Show off Saturday.
If you liked this, you may also like these posts.