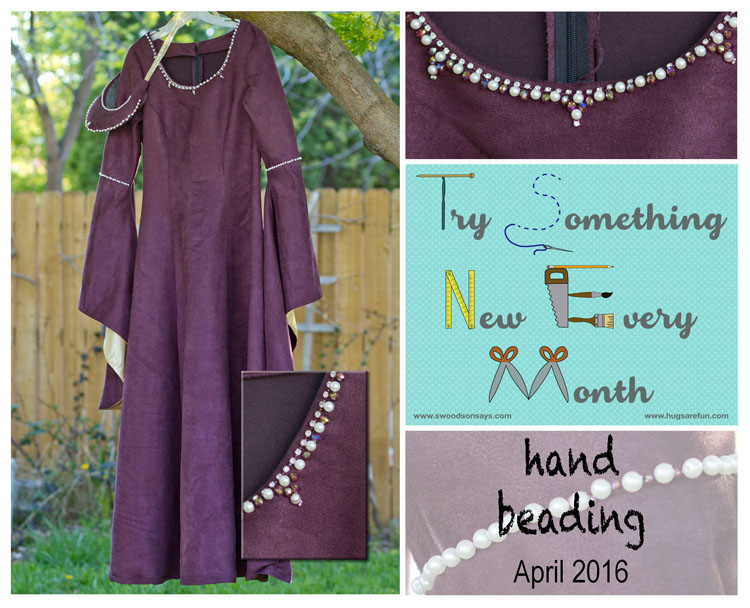 I ran across Stephanie's and Rebecca's co-hosted project, Try Something New Every Month (TSNEM) for 2016, in December, and I decided to participate because there are a lot of sewing techniques I have never tried and would like to.  You can read my original post talking about the project HERE, and the post that lists what projects I'm going to try each month HERE.
Last  month my TSNEM project was grommets, and I specifically chose last month for that project because they are incredibly easy and even with me being very busy with rehearsals and then shows for My Fair Lady, I was still able to get my project finished.
This month's project is centered around another LARP costume, my Formalwear Dress and Russian Kokoshnik; however, it is not the dress I will be highlighting, it is the hand beading.  For as much as I hate hand-sewing, I am finding it funny that three of my four projects so far this year have been centered around hand-sewing of one type or another.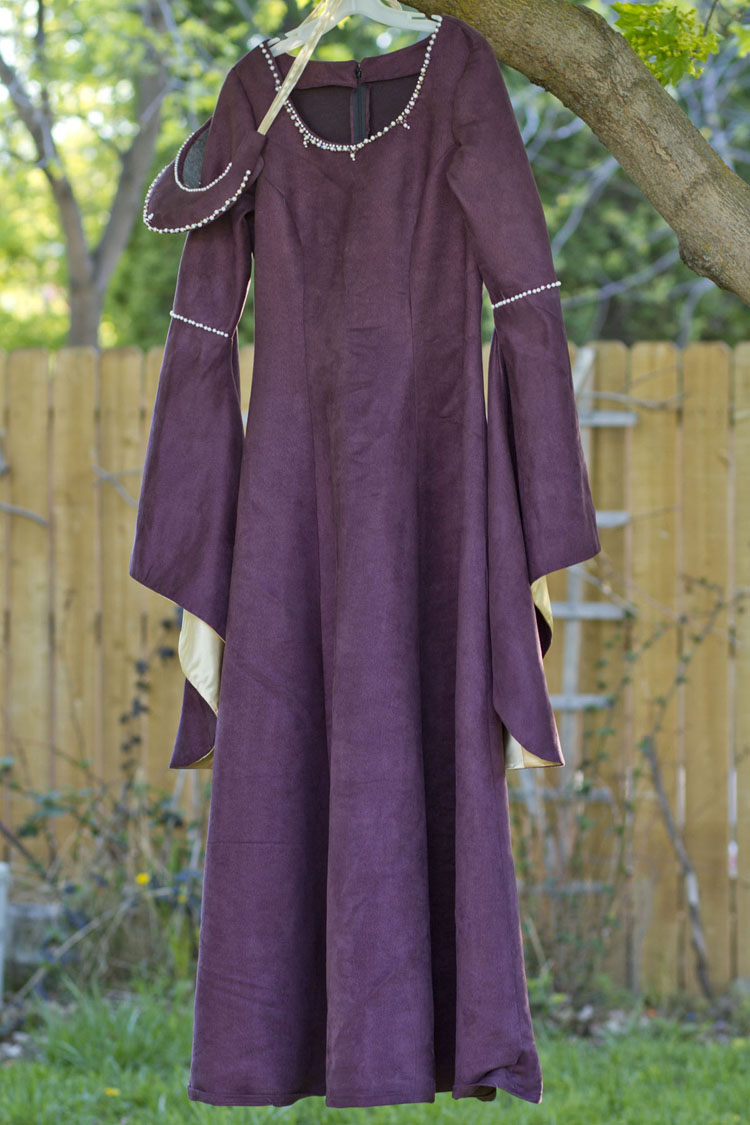 I follow a blogger named Angela Clayton, and she does the most beautiful hand beading on the costumes she creates. I was inspired by her to try some, even if it was very simple.  This dress has a fitted sleeve to the elbow, and then a bell sleeve from there.  I chose to add beading around the elbow seam of the sleeves as well as the neckline.
The only part of this project I really struggled with was deciding how to design the pattern for the beading around the neckline.  I finally ended up enlisting Todd's help and he provided some input that led me to the final three "bump outs" that, I feel, give the neckline it's finished look.  I used the same basic pattern and design for the beading on the kokoshnik, as well.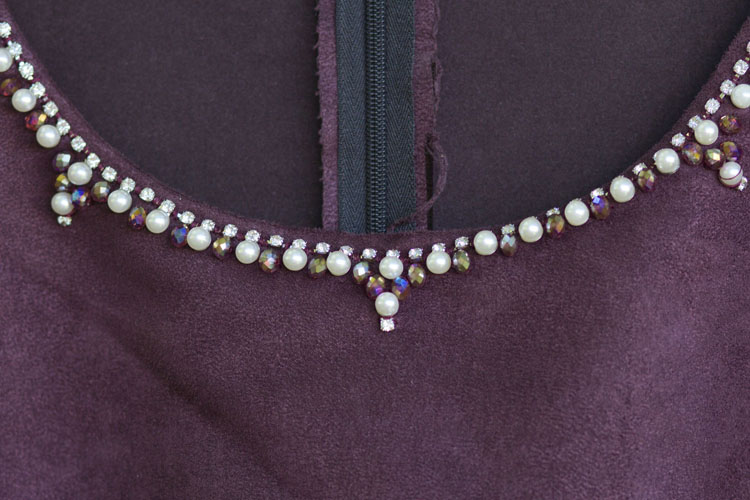 All in all, I'm really happy with this project – the dress, headpiece, and the beading!  I was terrified to sew this dress because the fabric was one I have not sewn with before (microsuede), and I was scared I would mess something up.  I ended up doing just fine, and in the process of being super careful, I actually sewed the best invisible zipper I have ever inserted!
This hand-beading project is my second finish out of many I have on My Finish-A-Long Quarter 2 Project List.  I love the motivation I have given myself by participating in the FAL!
Amy