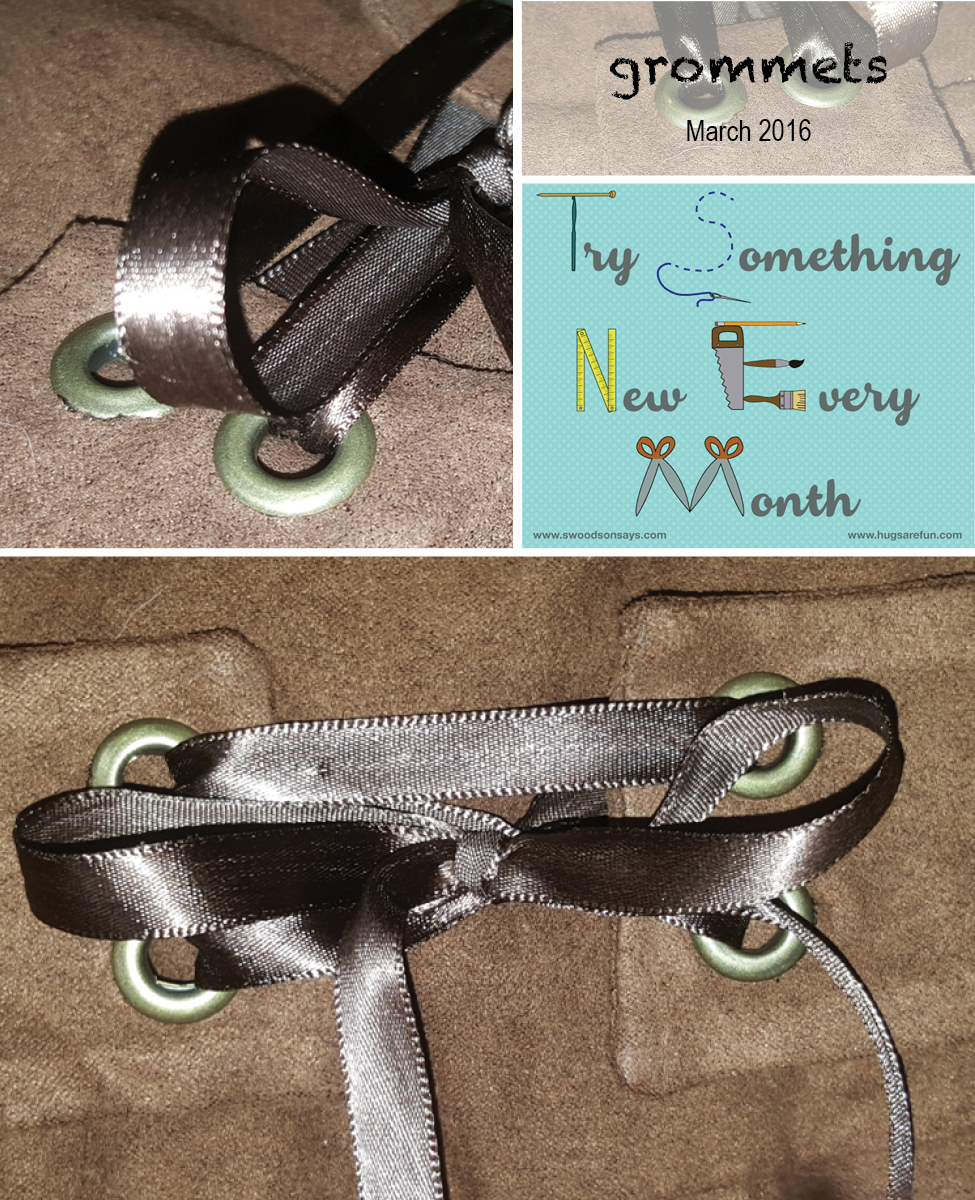 I ran across Stephanie's and Rebecca's co-hosted project, Try Something New Every Month (TSNEM) for 2016, last year, and I decided to participate because there are a lot of sewing techniques I have never tried and would like to.  You can read my original post talking about the project HERE, and the post that lists what projects I'm going to try each month HERE.
Last  month my TSNEM project was English Paper Piecing, and I found that hand-sewing all those little hexagons was somewhat therapeutic.  It was a project I could work on during My Fair Lady rehearsals, and it helped pass the time.  This month, my project centered around using grommets.  I have never used them before, and since I have quite a few LARP costumes to sew that utilize them, I decided it would be a great idea to add it to my TSNEM list of projects.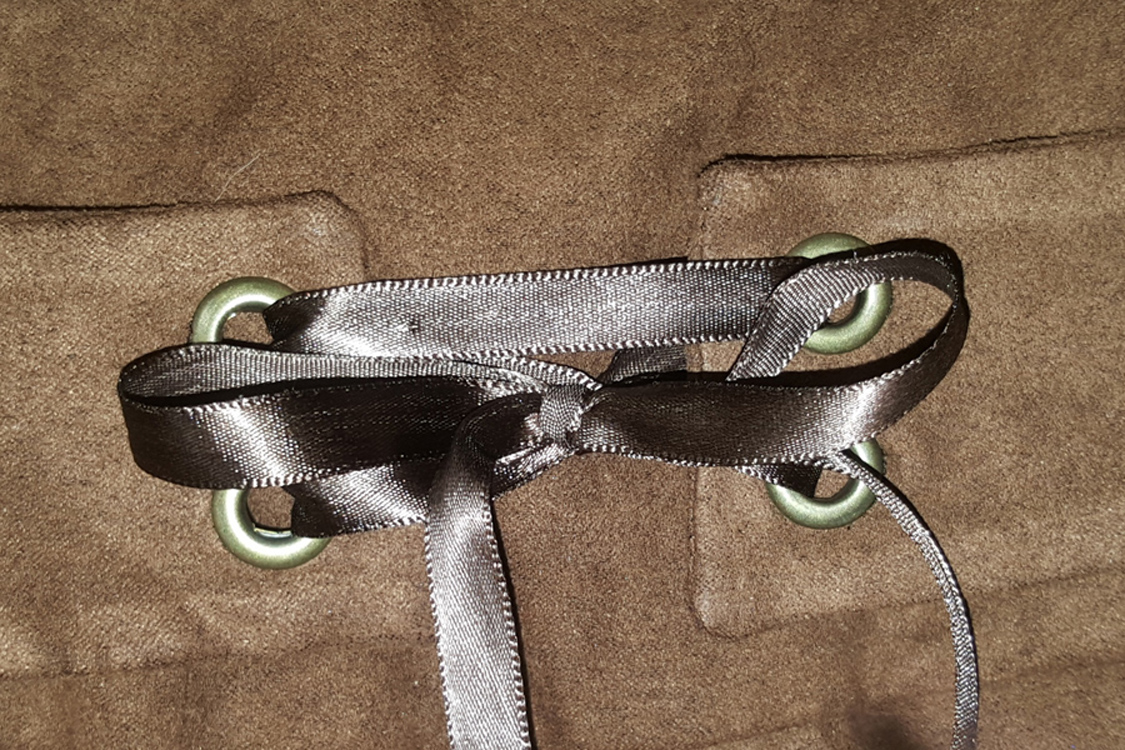 The great thing about choosing to use grommets this month is that even though I was incredibly busy with rehearsals and then shows for My Fair Lady, I was able to get my project finished.  I know grommets are incredibly easy, but I was glad to not have the stress of finishing a more difficult project.  Even though I made a completely new costume last year for Sojourn, I am still having issues with it not fitting well.  I also wanted to add to my "closet" so I don't have to wear the same sweaty thing day after day, so I decided to add a new style tunic I could wear over leggings (excuse the slippers, I was not getting into costume for this post).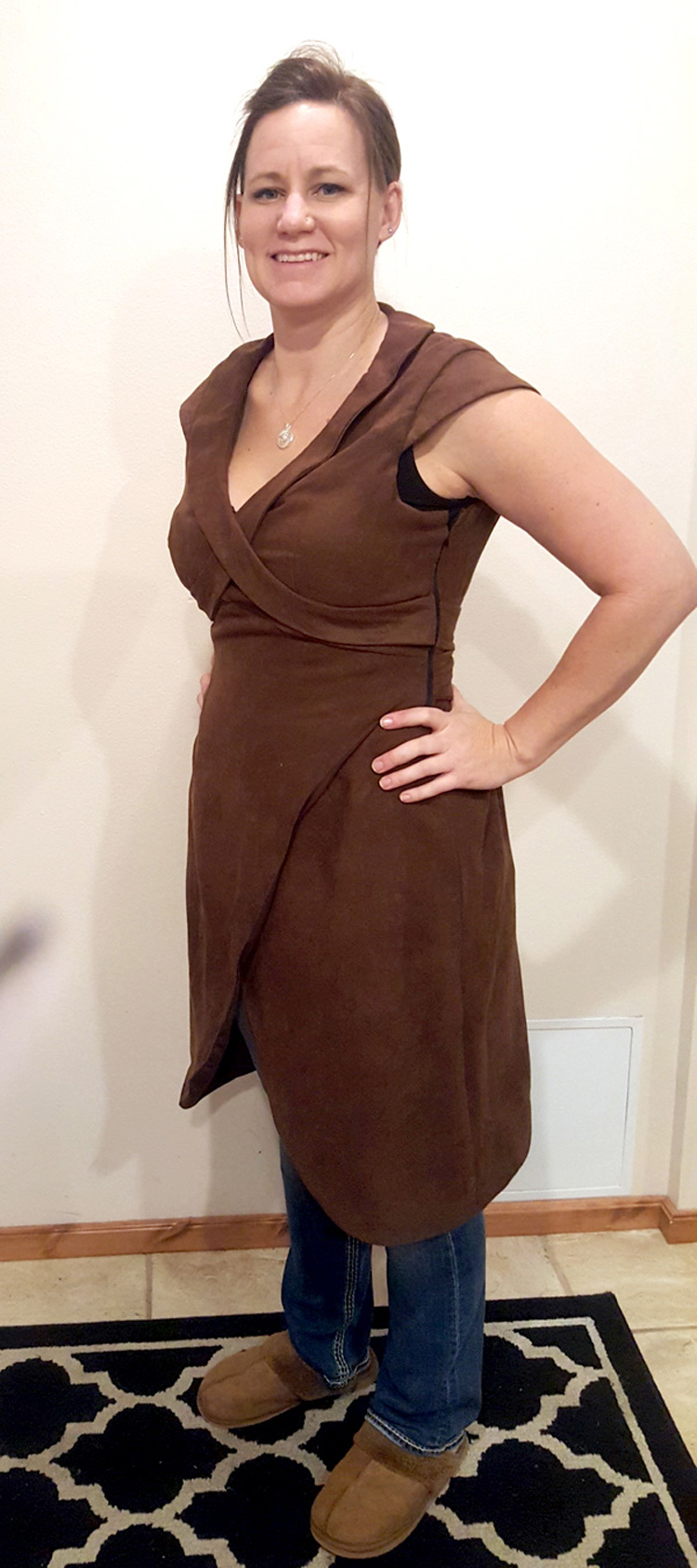 This tunic is pretty simple looking, but it was a b***h to sew.  The "belts" that cross over to the back are the pieces that have the grommets on them.  I hate that you can see the zipper when it is supposed to be invisible, but at this point, I really don't care.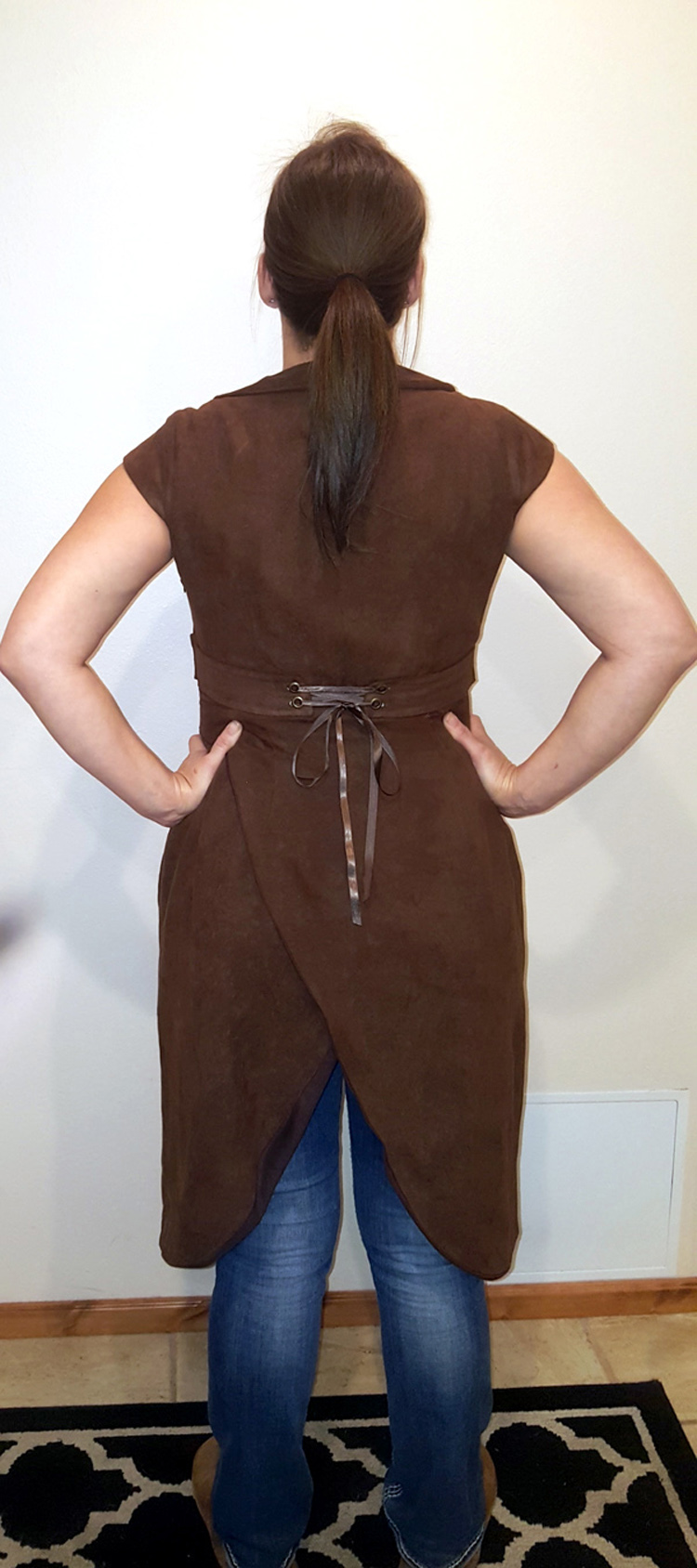 The tunic took A LOT of hand sewing, which I hate, so that sucked, but the grommets were super easy, as I suspected.  It actually fits really really well, which surprises me because I did not do my typical FBA.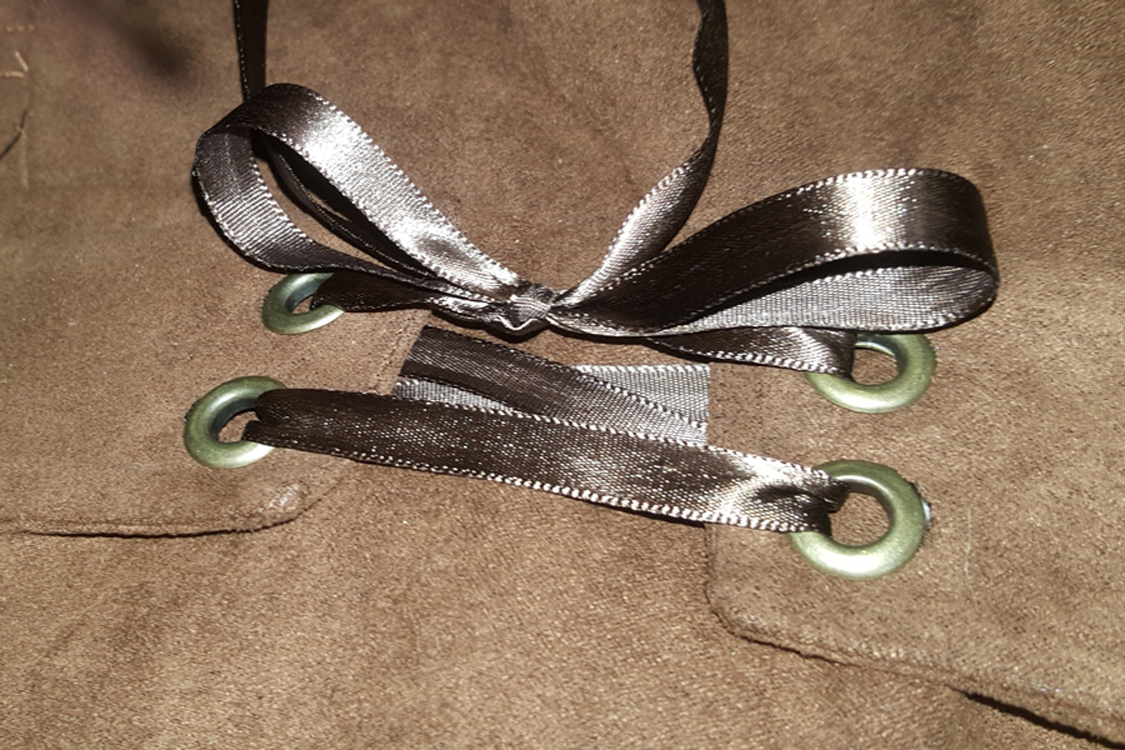 After I found the right spacing to tie the ribbon, I first tied a double knot before tying the bow, and then I put a few stitches in the back of the knot to hopefully hold the bow in place since it is for looks only and not fitting.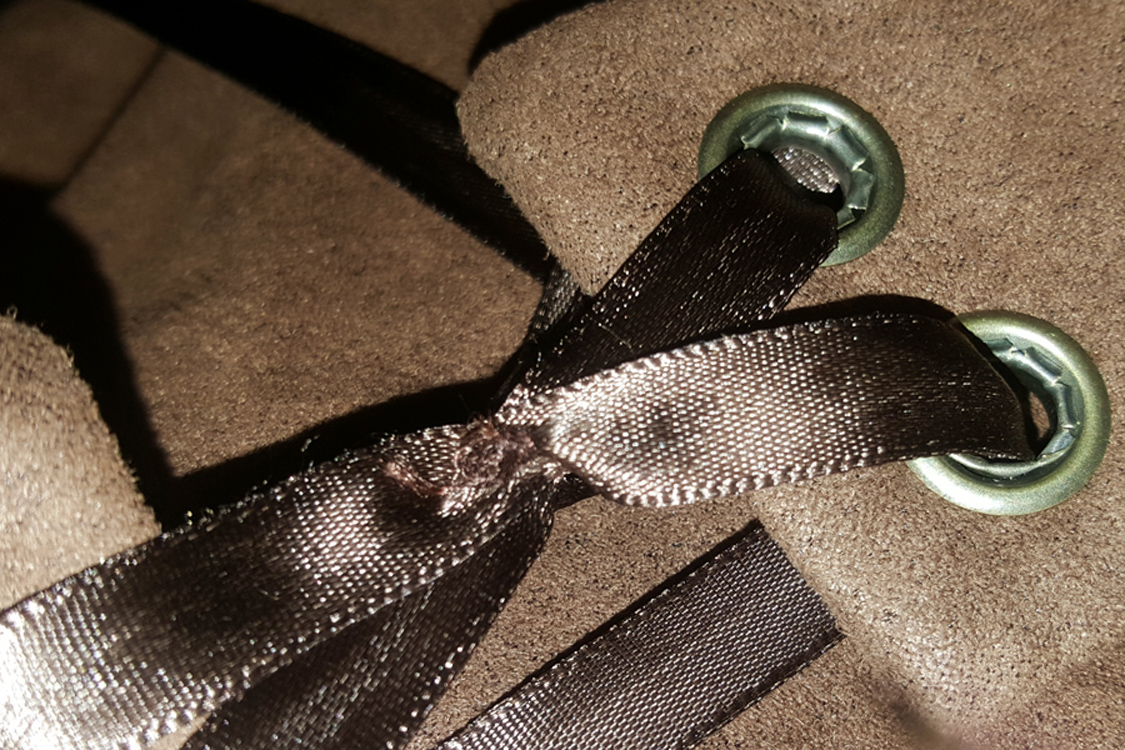 I am super happy with how this turned out, and I am actually making another one out of some fabric Todd bought me.  I am hoping it will be much easier now that I've done it once.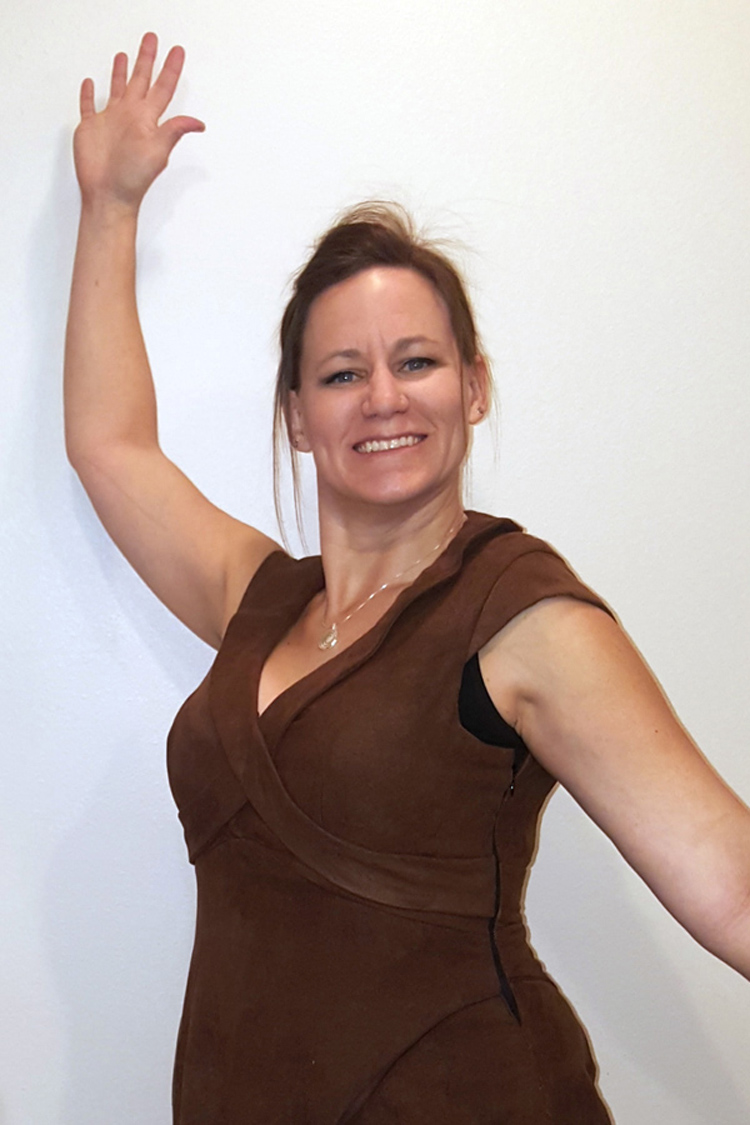 Here's to having a LARP costume done ahead of time, NOT at the last-minute, and a successful Try Something New Every Month Project!!!
Amy