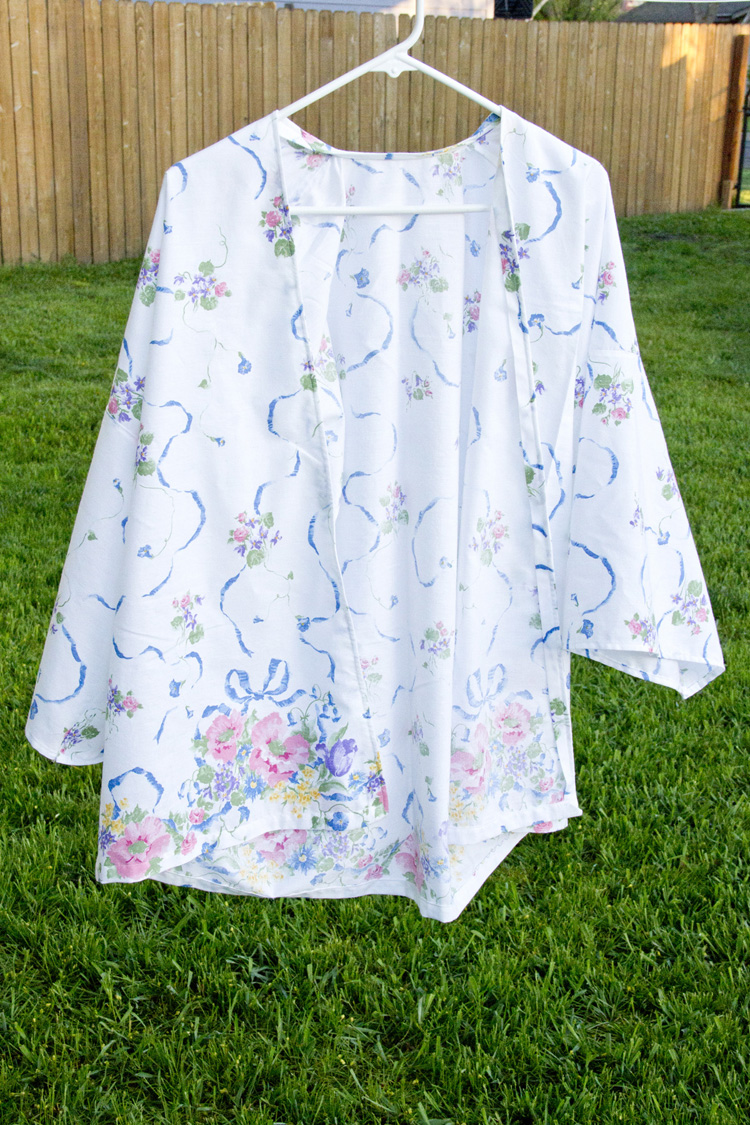 I am taking part in the 2016 Quarter 2 Finish-A-Long, and one of the projects I listed that I wanted to finish was the Florence Kimono by Sew Caroline.
I wasn't sure whether or not Florence was a style I would like to wear, though, so the first one I made was more of a muslin, and I used some old Daisy Kingdom fabric from my stash.  I had also never sewn with French seams before, and I love the finish they give a garment!
I was a little nervous sewing the seams with the wrong sides together – it is so counterintuitive for someone who has been sewing their whole life!
But look how pretty they ended up being – outside the kimono AND inside!
The only thing I don't like about this pattern is that the fabric reminds me of hospital scrubs, but since it is functioning more or less as a muslin, I don't mind.
I really do like the fit of this pattern, and I am definitely going to make another!  I have some beautiful fabric with more drape, and I haven't been able to figure out what to make with it – I think it will be perfect for another Florence!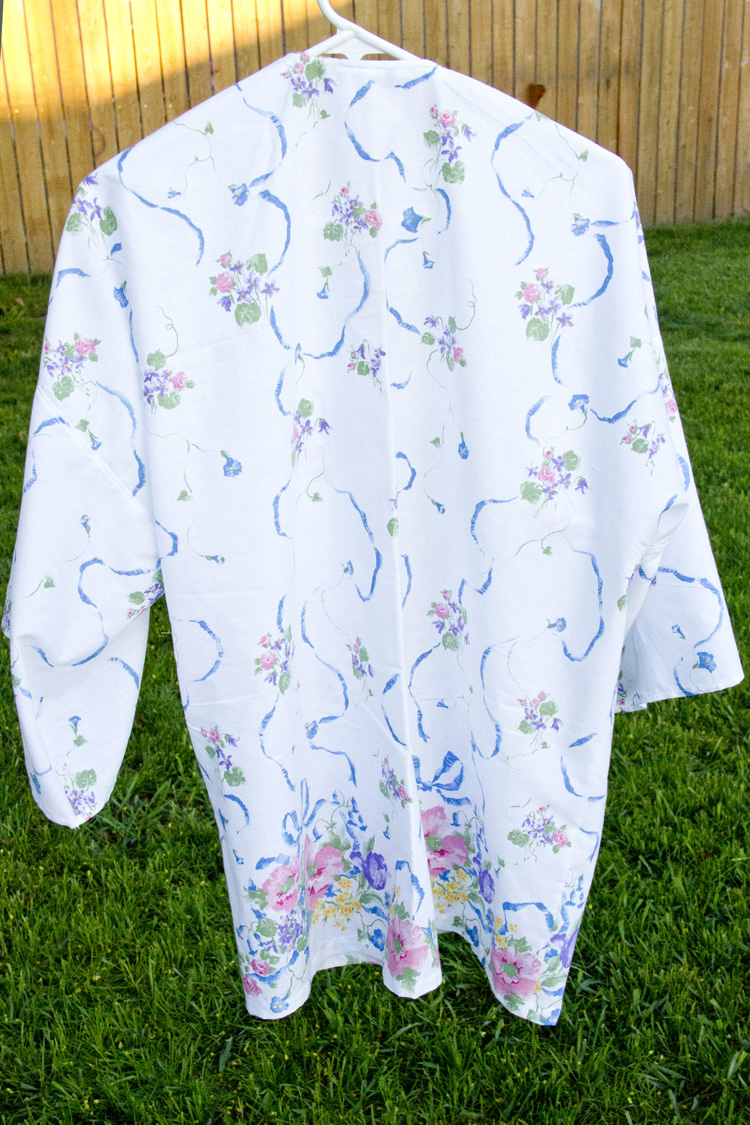 I made the mid-length (hip) version, but it also is available in a short, cropped version and knee length, as well!  So versatile!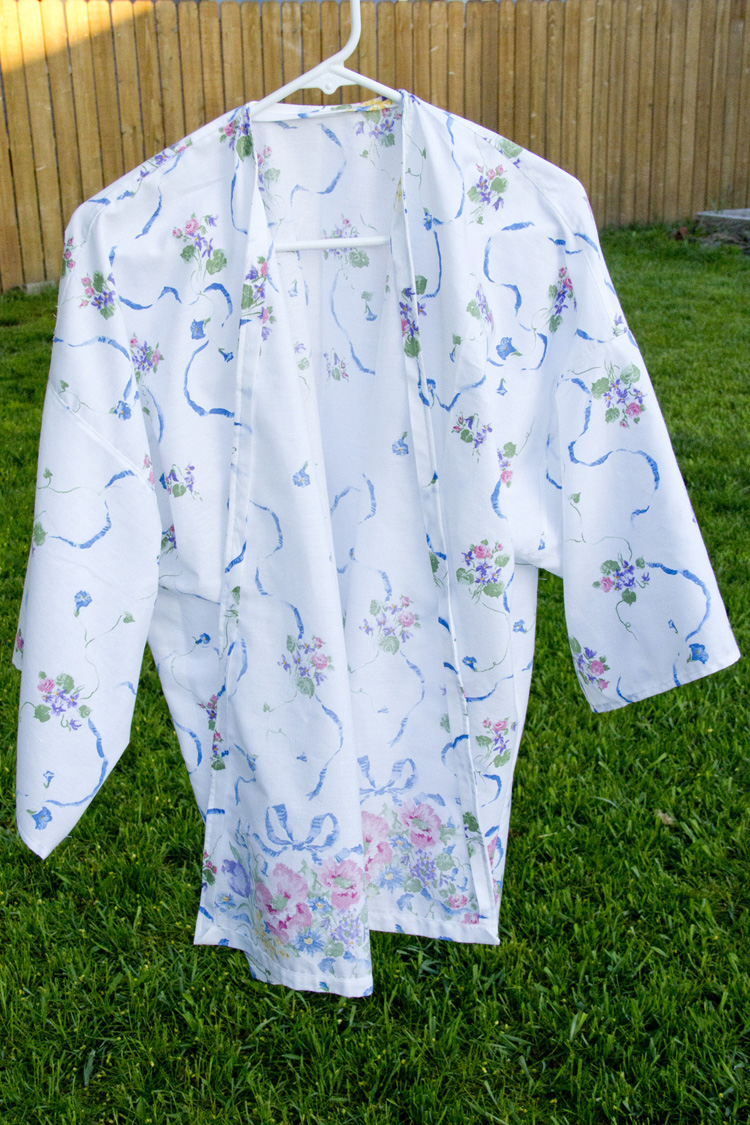 So, with this project, I have finished three projects off my Finish-A-Long Quarter 2 Project List, and I am close to finishing several more!  I am a happy camper!  Apparently the FAL was just what I needed to motivate me to get stuff finished!
Linking up at Made by You  Monday, Show & Tell Link Party, Wow Me Wednesday, Whoop Whoop Fridays, Finish it up Friday, Friday Finds Link Party, and Show off Saturday.
If you liked this, you may also like these posts.