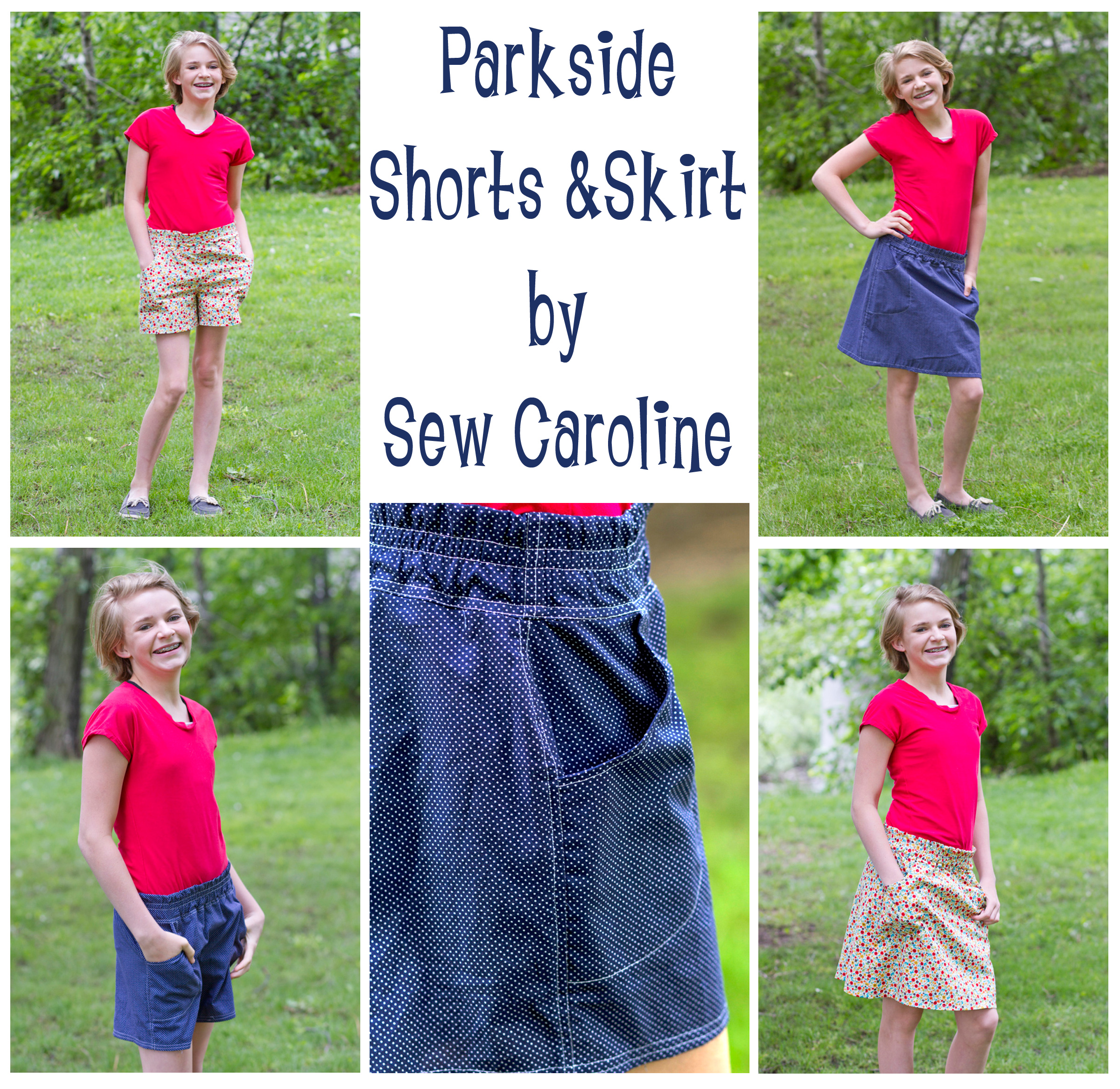 I recently tested the Parkside Shorts + Skirt for Caroline Hulse at Sew Caroline.  It is the first time I have pattern tested for her; however, I have experience working with her patterns.  I recently made the Florence Kimono, and loved the pattern (just not my version of it)!
Caroline's patterns are all very easy to read with straightforward, simple directions.  The pattern includes detailed sketches with the instructions, and differentiates between the skirt and shorts sewing instructions well – several steps are identical for both, and that is indicated very well!  Caroline needed a tester for the XS versions of the pattern, so rather than sewing for me, I made two pairs of shorts and two skirts for my 14-year-old, Reagan.  She is very thin and I was worried that even the XS would be too big for her, but the sizing was spot-on!
First up, the shorts!  Reagan has a hard time finding shorts that fit well because the leg holes are always so large that they make her legs look like twigs.  There is absolutely no issue with that in this pattern!  The shorts fit her extremely well, and she loves them!  Unfortunately, they are not long enough to meet her school dress code – the inseam is about 3.5″; however, the pattern is made in such a manner that adding the needed length to them would be very simple!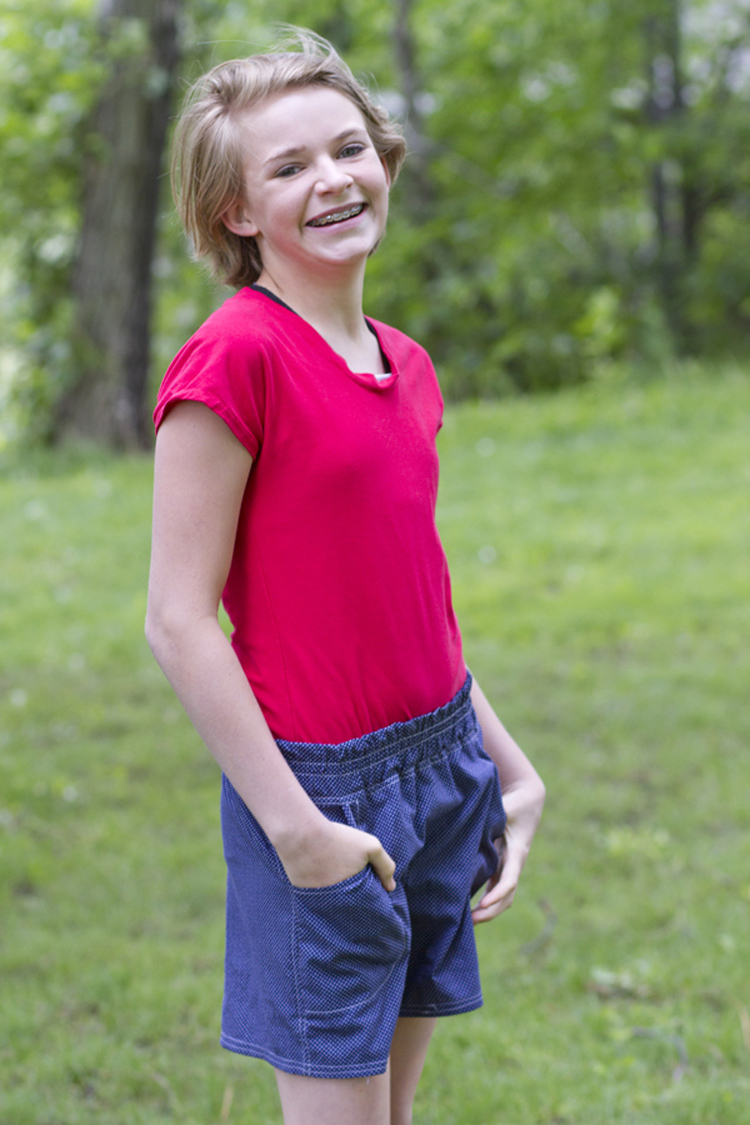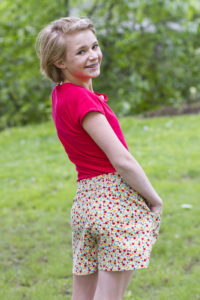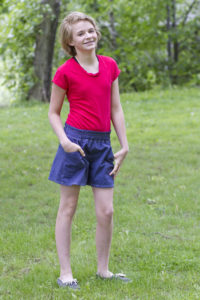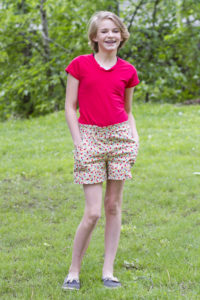 As described on Caroline's website, the shorts "are a casual and relaxed style shorts that feature an elastic (and optional drawstring) waistband. The side seam pockets are perfect for carrying you phone or lipstick so you can be hands-free! I love that these shorts can pair with a t-shirt or fitted top and look just as great either way!"  I am excited to make some for myself, as well!
The skirt is just as amazing and easy to put together as the shorts!  They both feature an elastic waist with stitching details that give it an extra sweet element.  It is a super cute, casual skirt that looks amazing in nearly any fabric, and, like the shorts, can be dressed up or down depending on how you style it.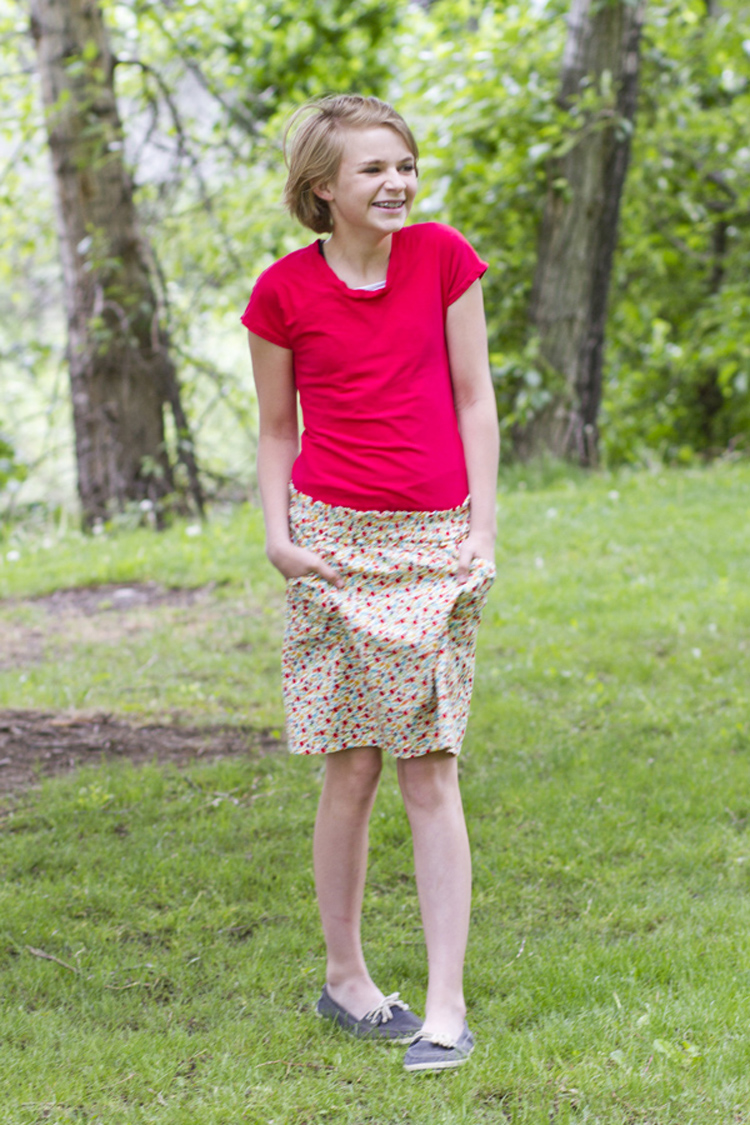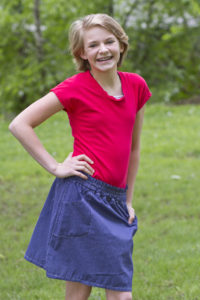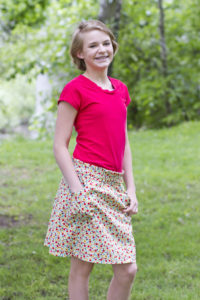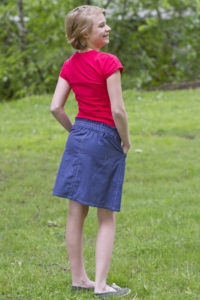 The Parkside Shorts + Skirt are sew easy to put together, and they are so versatile they should be a staple in every summer wardrobe!
If you would like to see additional tester photos, head on over to the Sew Caroline Blog where she will be highlighting the pattern and showing more tester images.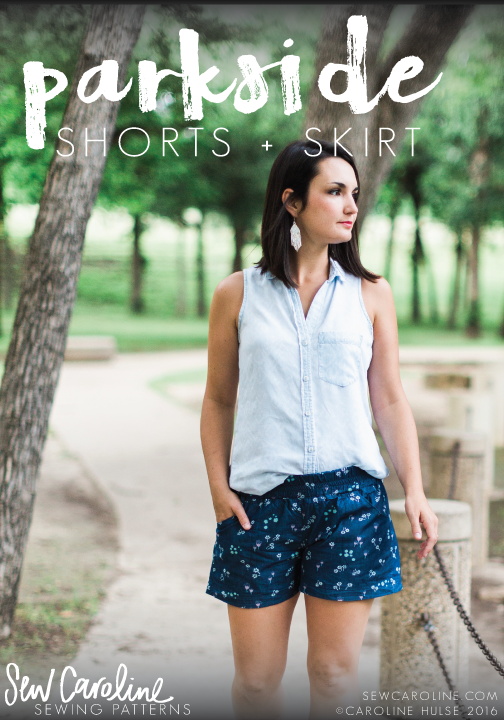 The Parkside Shorts & Skirt pattern is on sale for 25% off through May 22, take advantage of the sale and grab a fabulous pattern that is sure to become a wardrobe staple!
Amy