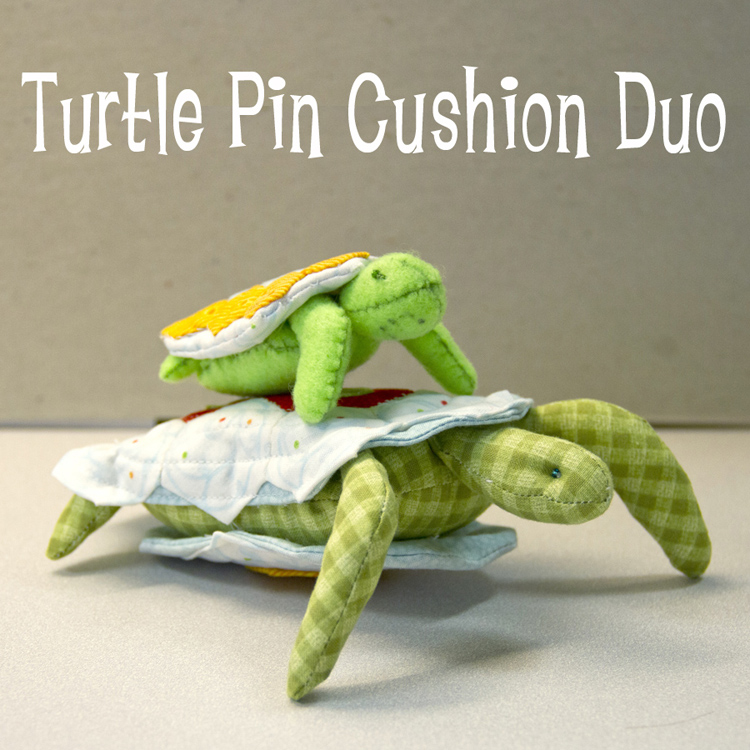 Well, I finally bit the bullet and finished this cute little  Turtle Pincushion Duo.  I am glad I finished the pin cushions, but I am not happy with the final result.
When I made the smaller turtle, it was my first time sewing with felt, and I feel like it is not very pretty looking despite my best efforts.  Actually, the turtle reminds me of the stitches on Frankenstein's Monster.  Maybe it's a zombie turtle?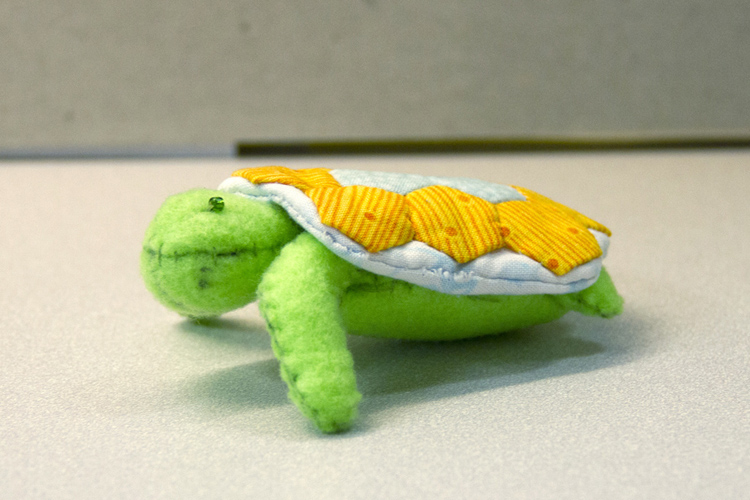 The small hexagons on his back were super fun to make, though, so that is a plus!  I was so frustrated with the turtle as a whole that I didn't even wash it when I was finished (as evidenced by the dark smudge on one of the yellow hexies).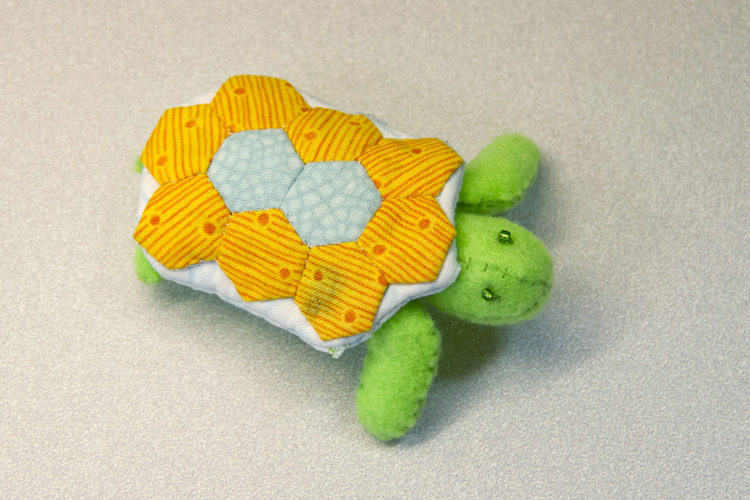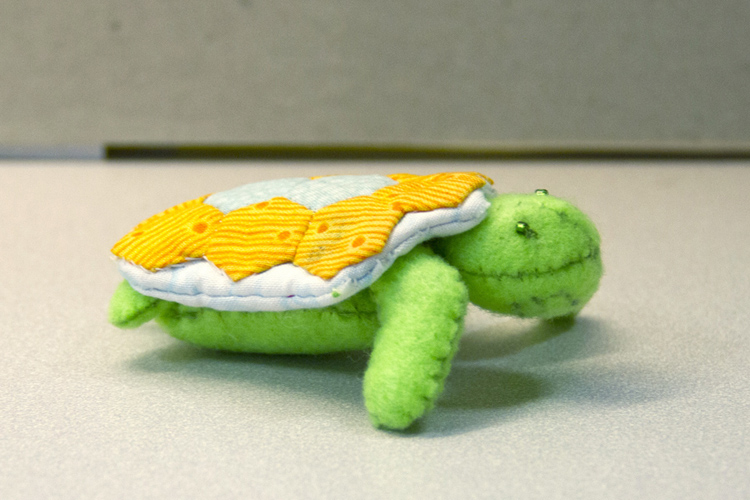 The larger turtle went together a little easier, and he looks better than the smaller one, but I still had issues.  For example, in the pattern, the set of hexagons is smaller than the top shell piece, and even though I followed the pattern religiously, mine was bigger so the final shell piece looks funny.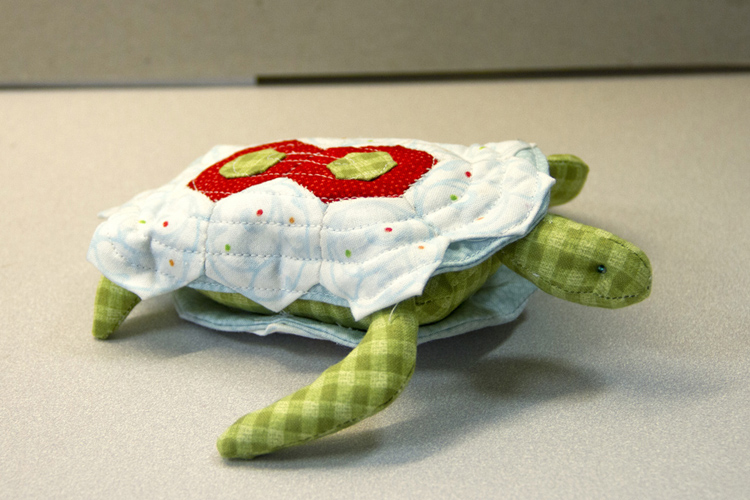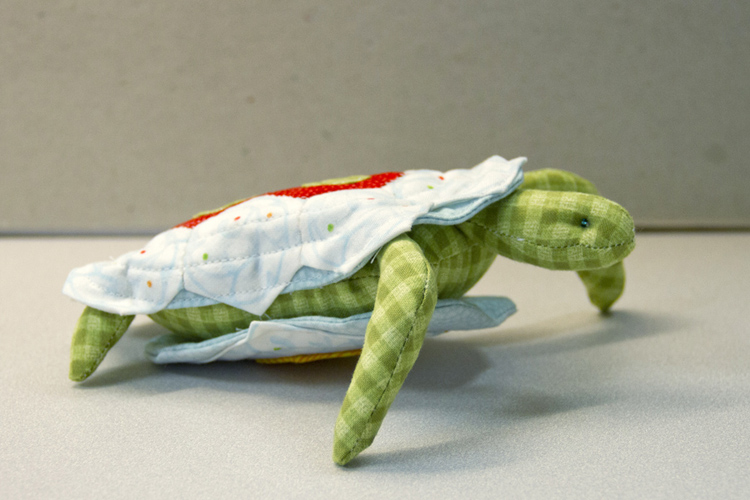 I am really happy with how my quilting turned out, though.  Instead of marking the quilting pattern on the shell, I just sewed around in circles using the outside edge as a starting point.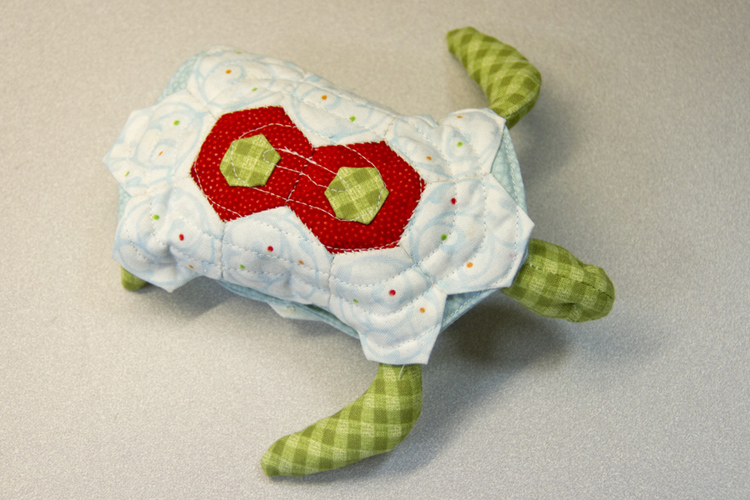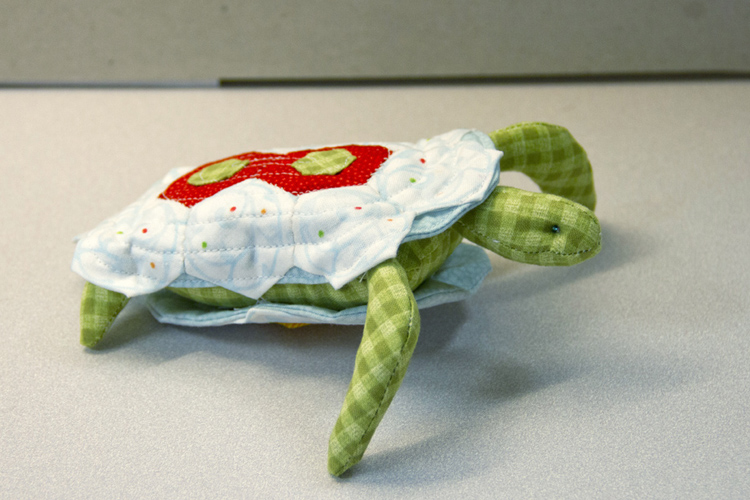 I ended up getting so frustrated that I didn't finish the large turtle with all the additional features it was supposed to have (scissor pocket, thread holder, etc.), but he does have the magnets in his front flippers.
I am definitely going to try this pattern again, but I am going to be extra careful about putting them together.  Hopefully I don't have the same problems again.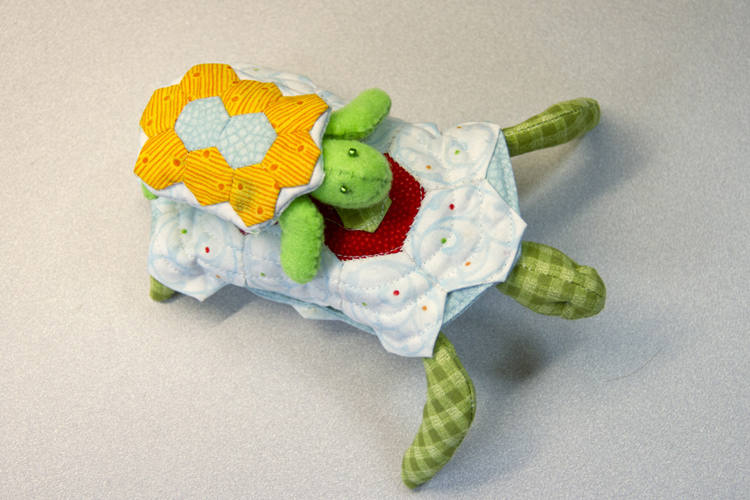 This is the seventh finished project from my Finish-A-Long Quarter 2 Project List.
Linking up at Made by You  Monday, Show & Tell Link Party, Wow Me Wednesday, Whoop Whoop Fridays, Finish it up Friday, Friday Finds Link Party, and Show off Saturday.
Amy