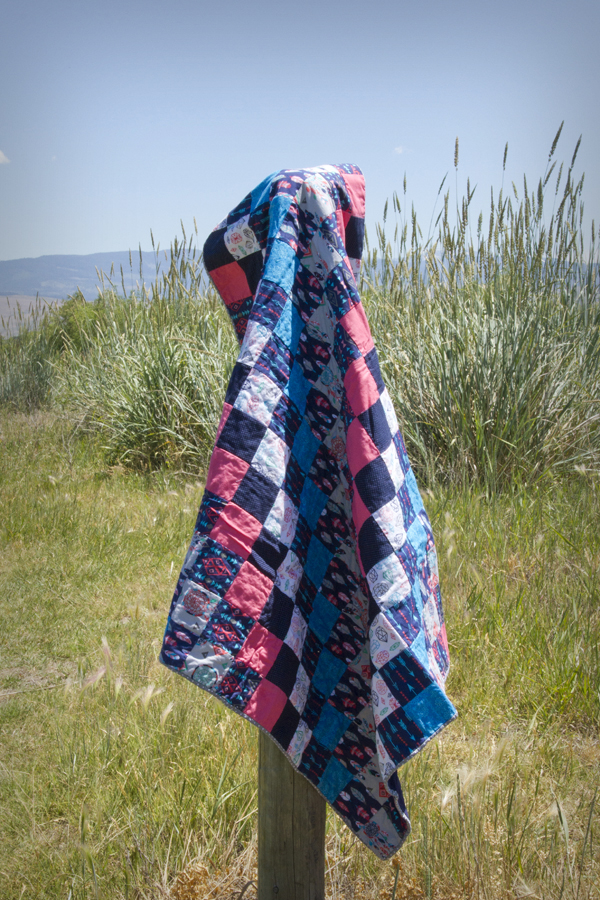 I have been trying to get this quilt made for weeks, and I was finally able to sit down and finish it over the weekend.  I actually changed my mind several times about the design of this quilt, and I finally decided to just go with this simple square pattern because I was in a little time crunch.  This quilt originally started out as the result of a quilting class I took this spring at our local library and it is part of my 2016 Quarter 2 Finish-A-Long list, but I ended up making it as a gift.
I was making this blanket for a couple I know who just had their first baby, and I wanted to get it finished and to them as quickly as I could.  The baby was born 11 weeks early, and he is going to be in the NICU for quite some time so I want to send him the blanket so he has something nice from home to snuggle with.
I backed the quilt with a solid navy blue linen, and I bound it using gray with white polka dots.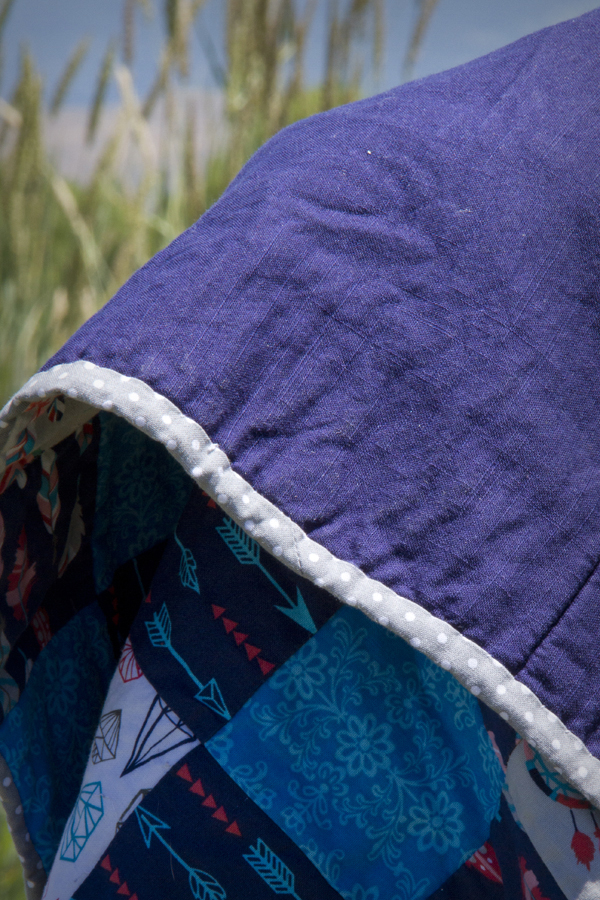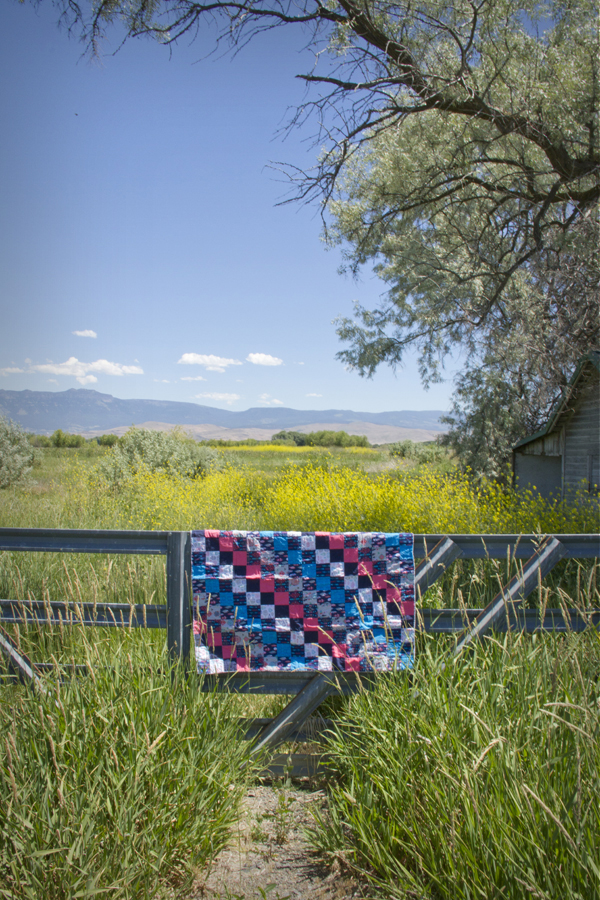 My daughters think this quilt is too "girly" to be for a boy, but I think it will work just fine.  I love the color combinations, and even though the majority of the fabrics are dark in color, it is still a bright, cheerful quilt.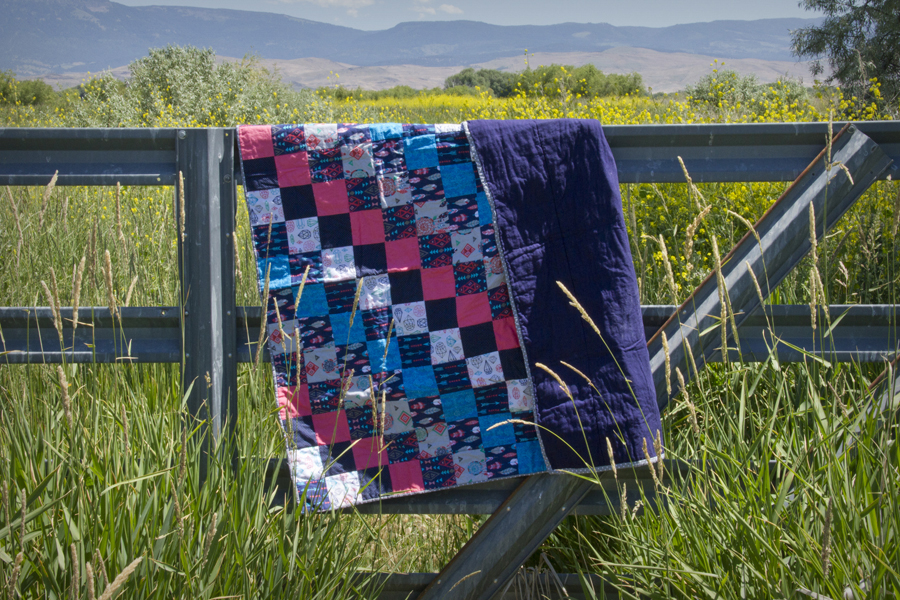 I cannot wait for baby and parents to have it!
This baby quilt project is my fourteenth finish out of all the projects I have on My Finish-A-Long Quarter 2 Project List.  I love the motivation I have given myself by participating in the FAL!
If you liked this, you may also like these posts.