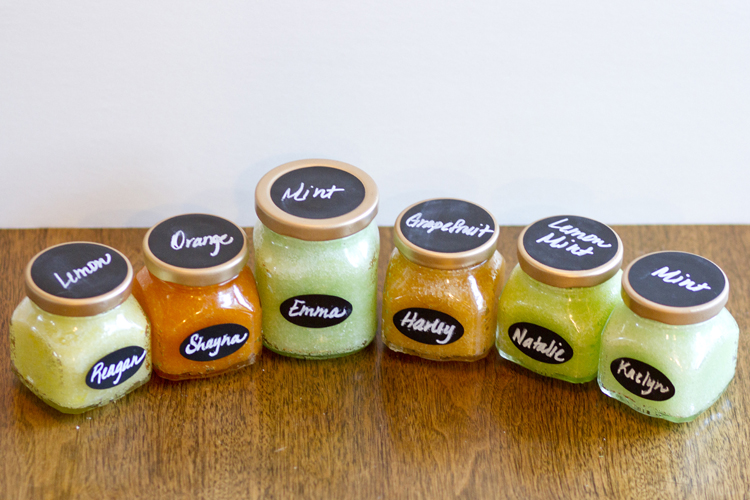 I wrote a post about DIY Mother's Day Gift Ideas that included a link to DIY Citrus Sugar Scrubs by Delia Creates, and I decided that since I really wanted to try to make some that I would make little gifts for Emma and her bridesmaids for the wedding.
I followed the instructions from Delia Creates pretty specifically, but my scrub colors ended up being more saturated because I was making smaller portions of each scent.
The first thing I did was remove the labels and residue from the jars I planned on using (two pesto jars and several artichoke heart jars), I gave the lids a light sanding, and then I spray painted them gold.
I only had three drop-type food colorings on hand, and I didn't want to go to the store, so I made it work.  I used grape seed oil, sugar, and essential oils I found at the local health food store.  The scents I started with were orange, lemon, spearmint, and grapefruit.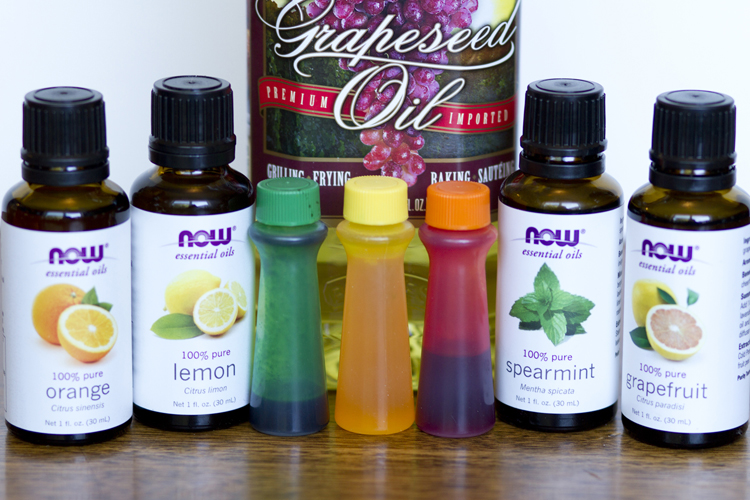 First, I combined a large amount of sugar with grape seed oil and stirred it until it reached the proper consistency.  I didn't measure either item, rather I started with the sugar by using three of the pesto jars worth and seven of the artichoke hart jars worth, and then I just added oil a little at a time to get the correct consistency.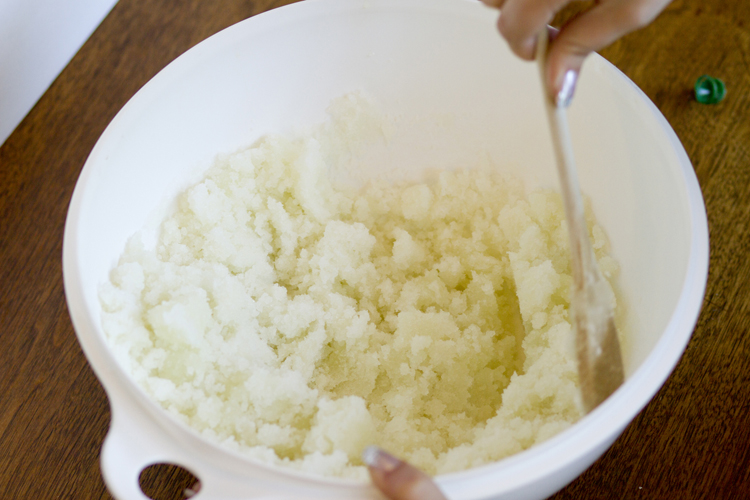 After I had the large batch of sugar and oil mixed up, I used a smaller bowl to make each of the different scents, beginning with lemon mint.  I used approximately 40 drops of lemon and 20 drops of mint.  I also used two drops of yellow food coloring (I later added one green drop to make it more of a lime color).
After the mixture was stirred well, I added it to the jar, taped a paper label on the bottom with the name of the scent, and wiped the rim off well.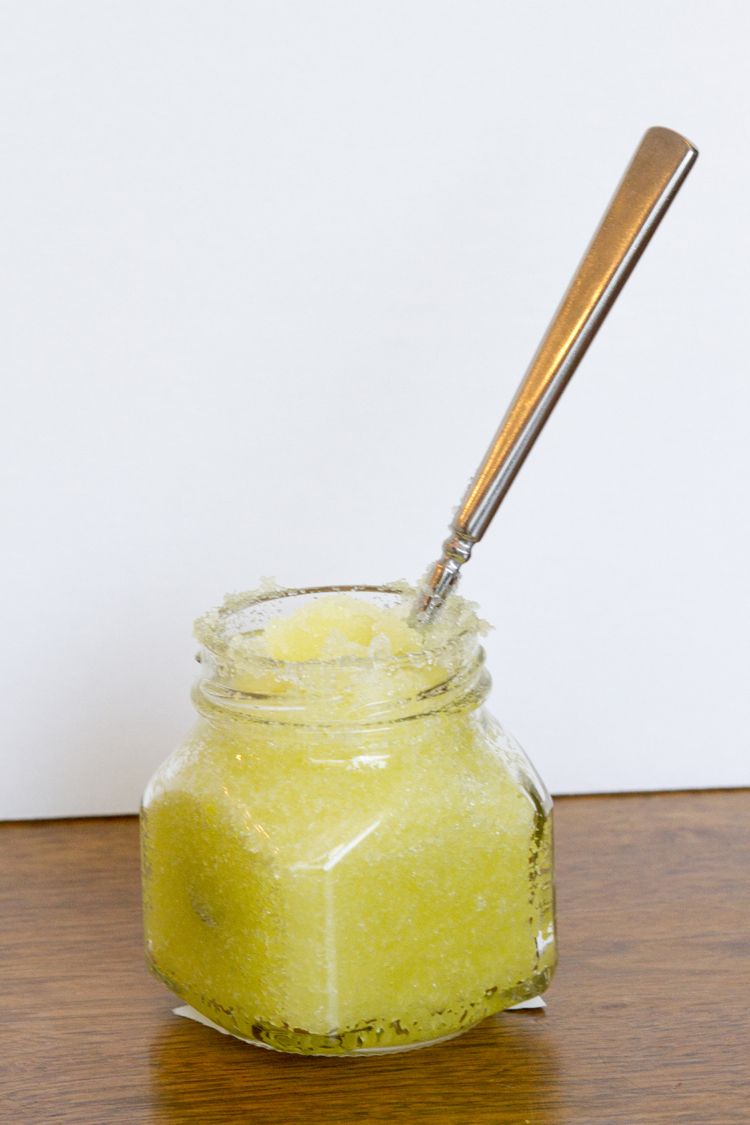 I followed the same steps to create each scent and fill each of the jars.
After the jars were all filled and labeled, and the painted lids were dry, I used chalkboard stickers and a chalk pen to write the scent and each of the girls' names on a label to be put on the jars.
Finally, I used this fabric to make small drawstring bags to use as gift bags for delivering the sugar scrubs.
I love how they turned out, and I can't wait to give them to the girls (I wrote this post before leaving for the weeks' festivities two hours away)!
This is the sixth finished project from my Finish-A-Long Quarter 2 Project List.
Linking up at Made by You  Monday, Show & Tell Link Party, Wow Me Wednesday, Whoop Whoop Fridays, Finish it up Friday, Friday Finds Link Party, and Show off Saturday.
If you liked this, you may also like these posts.