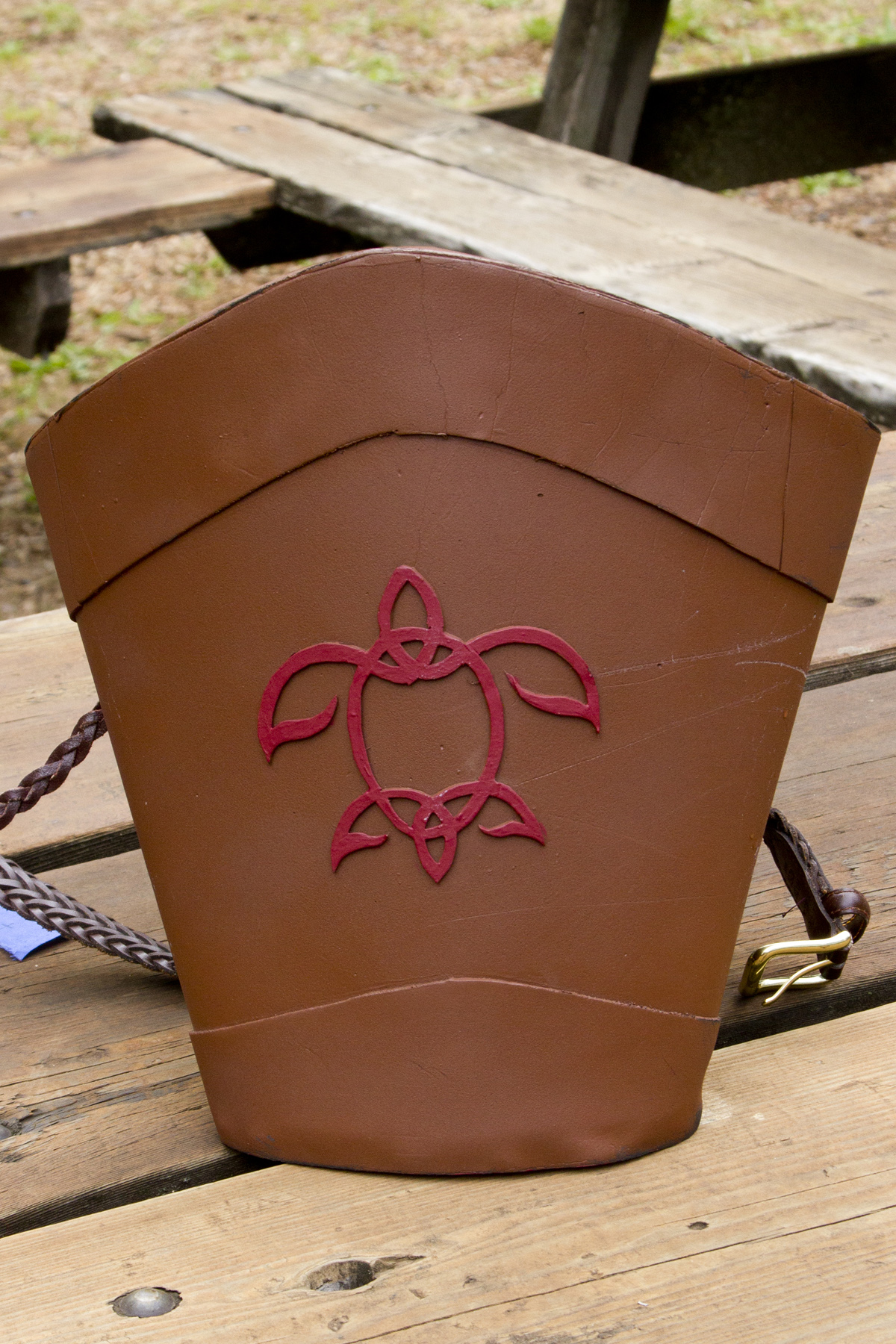 The LARP we participate in utilizes foam "boffing" weapons instead of realistic looking foam weapons, which means none of our weapons can have the potential to hurt, scrape, maim, or otherwise damage anyone else.  Because of that, my quivers have to be made from soft material – in this case, I use EVA foam.  Since I already have a back quiver, I just followed the same process to make this one.  After I finished shaping it, I added thin foam accent pieces on the top and bottom edges and the turtle in the center.  Just like my original quiver, I used Plutonium Spray Paint to paint the foam a nice, rich brown color (the foam was originally black and gray)!  The paint dried very quickly, and left a beautiful, smooth finish!  Once the brown dried, I painted the accent turtle and the base of the quiver red.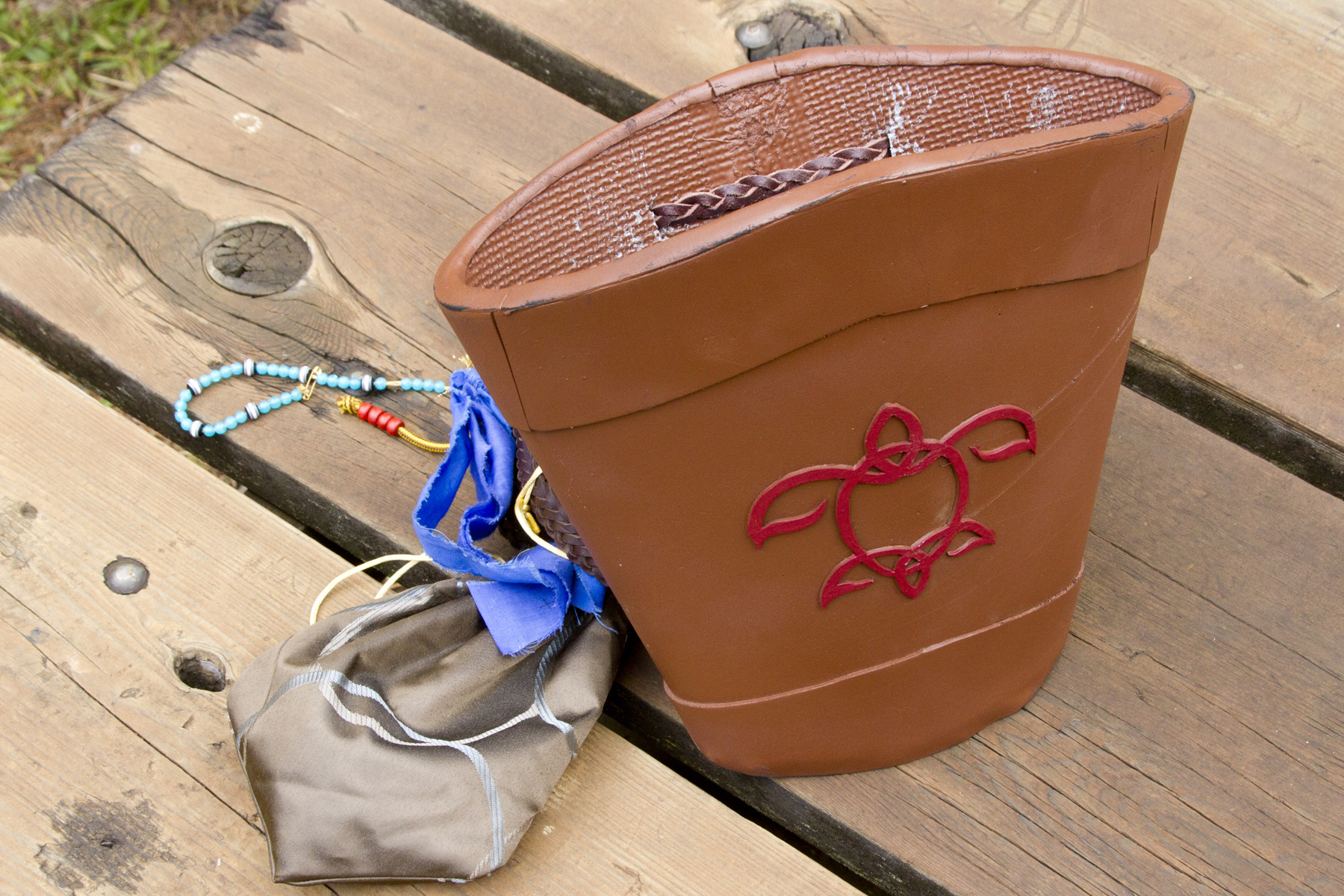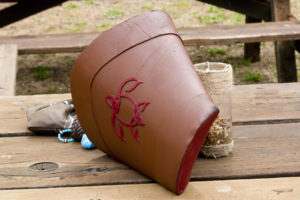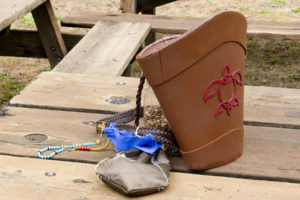 I took the time to label the different elements hanging from the belt of the quiver.  Hopefully this helps with understanding how I keep track of myself throughout the event.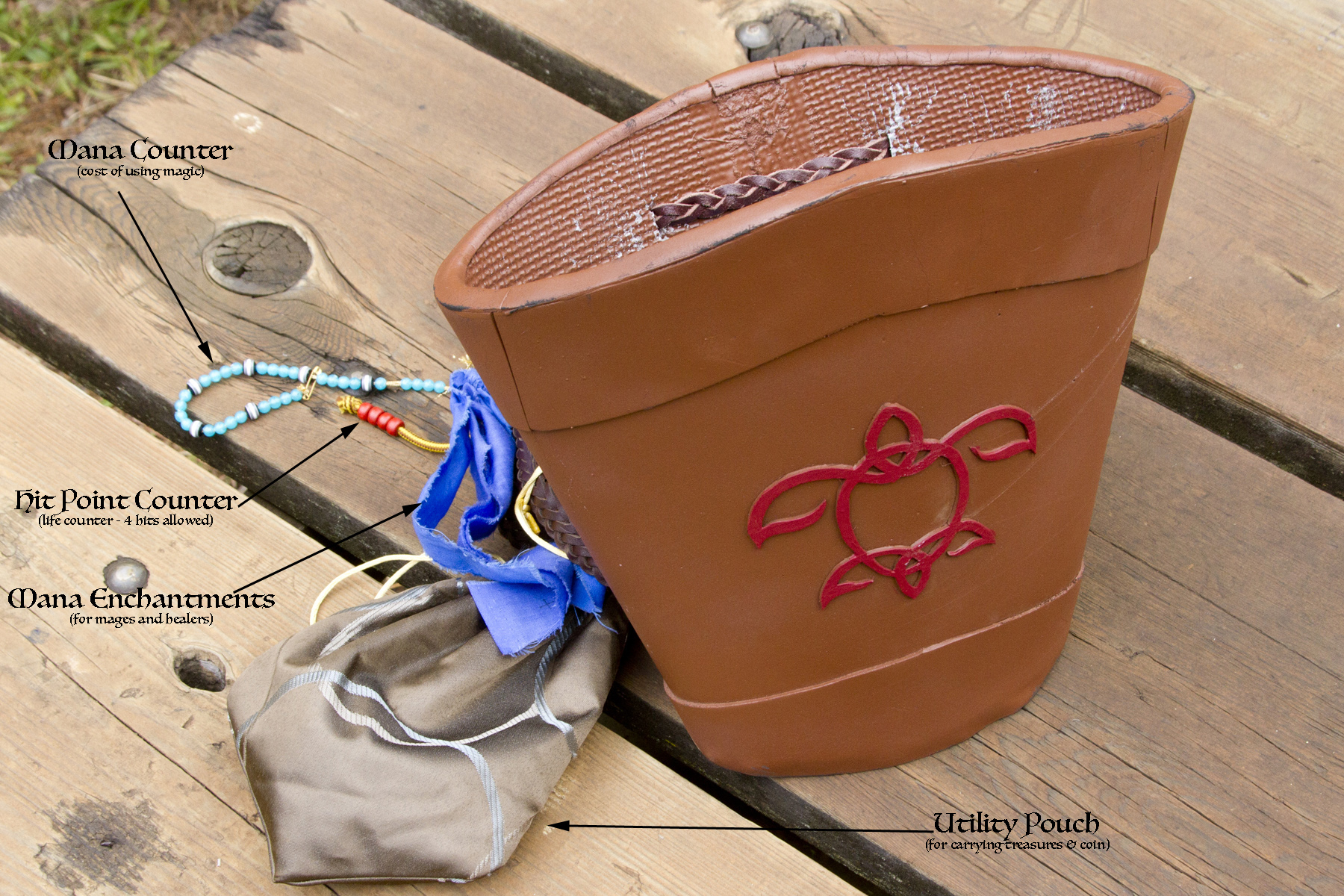 This picture is just a really good example of how the quiver is worn.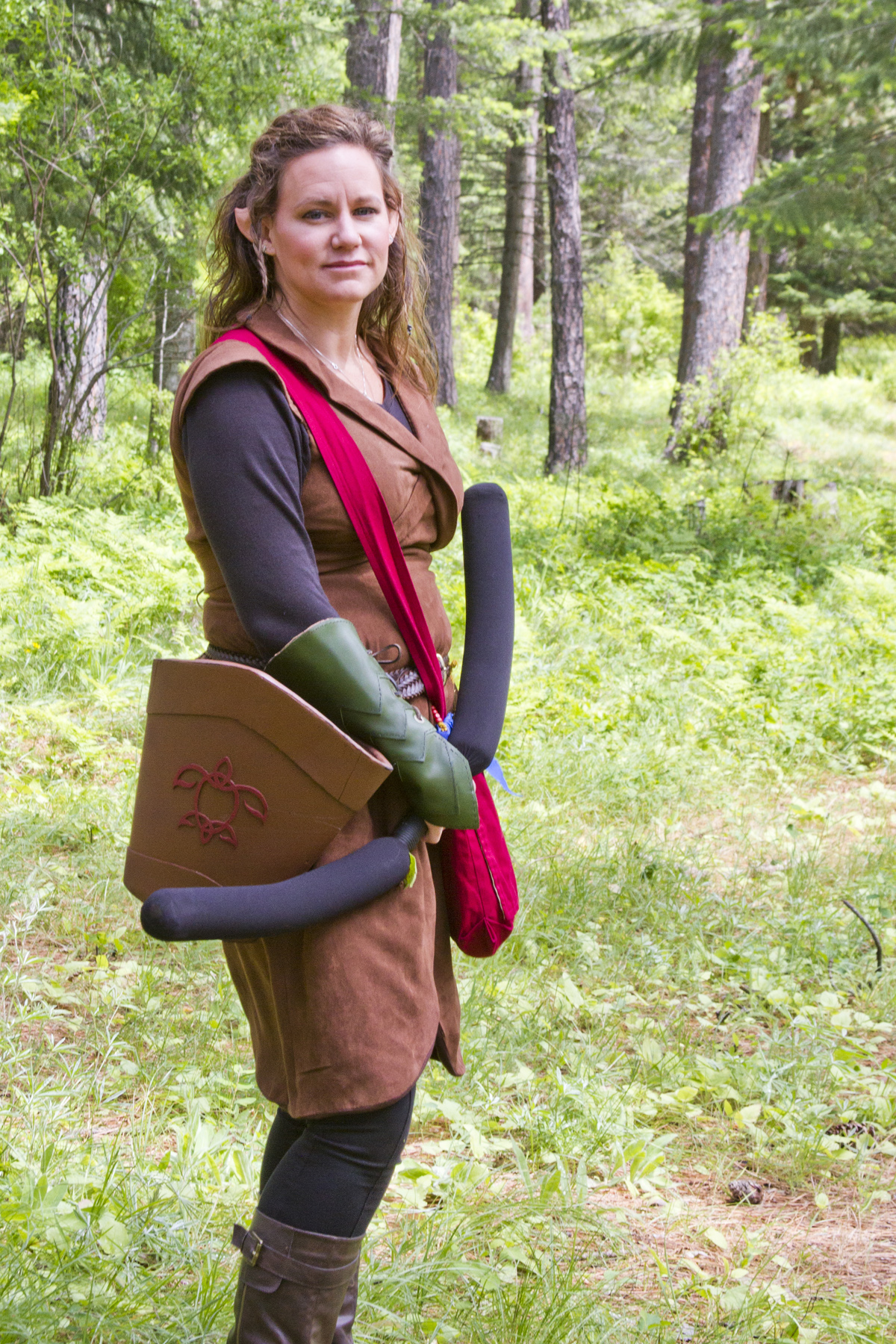 Overall I am really happy with how this quiver turned out; however, after being at our event all weekend, I noticed several "design flaws" that I need to correct before the event in August.
This project is my eleventh finish out of many I have on My Finish-A-Long Quarter 2 Project List.
If you liked this, you may also like these posts.