The supplies and notions for my Robe a la Francaise project arrived, and I finally started getting organized to create the individual pieces. With a total of nearly 10 unique pieces to make, I had a lot of fabric and supplies to purchase. I go over the detail of the items in this post – reader beware – it is a long one!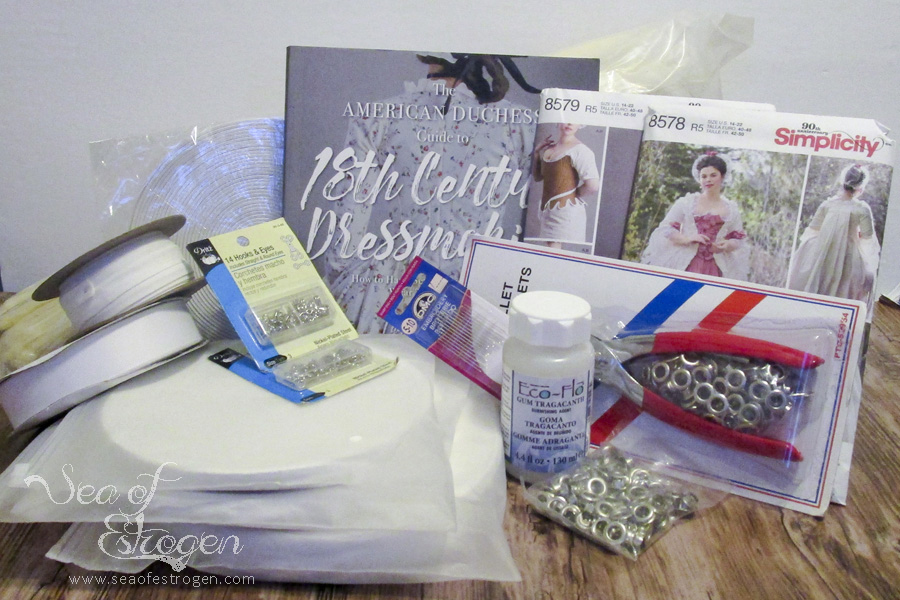 Saque Gown Ensemble
Nearly ten individual pieces make up the final ensemble, and each will have a dedicated construction post. Some of the posts will be longer and more detailed as determined by how complicated the piece is. Starting at the base layer closest to the body, the ensemble includes shift (chemise), stays (corset), underpetticoat, pockets, side hoops (panniers), petticoat, stomacher, gown, lace tucker, apron, and cap. I will update links here once each piece is completed.
Notions & Supplies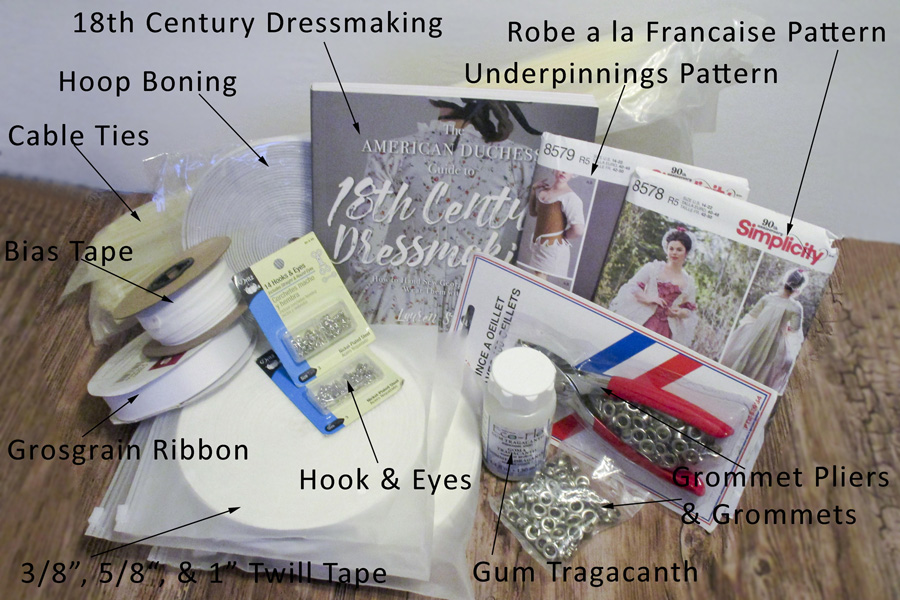 This picture shows the supplies I've purchased as a whole. There are still a couple specialty items I need to purchase – scalloped pinking shears, for example – but they are not essential.
Patterns & Book
I am using two Simplicity Patterns (#8578 & #8579) to create the Robe a la Francaise ensemble. In addition, I purchased the 18th Century Guide to Dressmaking as an additional resource. American Duchess created all three pieces, and I will reference the American Duchess Blog, as well during the process.
Tapes & Ribbons
The twill tape, ribbons, and bias tape are all used to form boning channels, waist ties, and lacing for multiple pieces. Large quantities of different sizes are required, so I ordered spools instead of individual yardage.
Metal Fasteners
The hook & eye closures are used to attach the stomacher to the gown. Originally, I was going to try historical techniques and hand-sew the eyelets on the stays; however, I decided that is a task for a future project, not my first attempt at making stays. Consequently, I ordered metal grommets and grommet pliers to install them.
Hoop Boning & Cable Ties
Authenticity would require reed or baleen to give the stays their shape and stabilization; however, I don't fancy finding reed to use, and whalebone is not a sustainable resource. The side hoops, or panniers, are shaped using hoop boning, and the natural curve of it will help shape the hoops.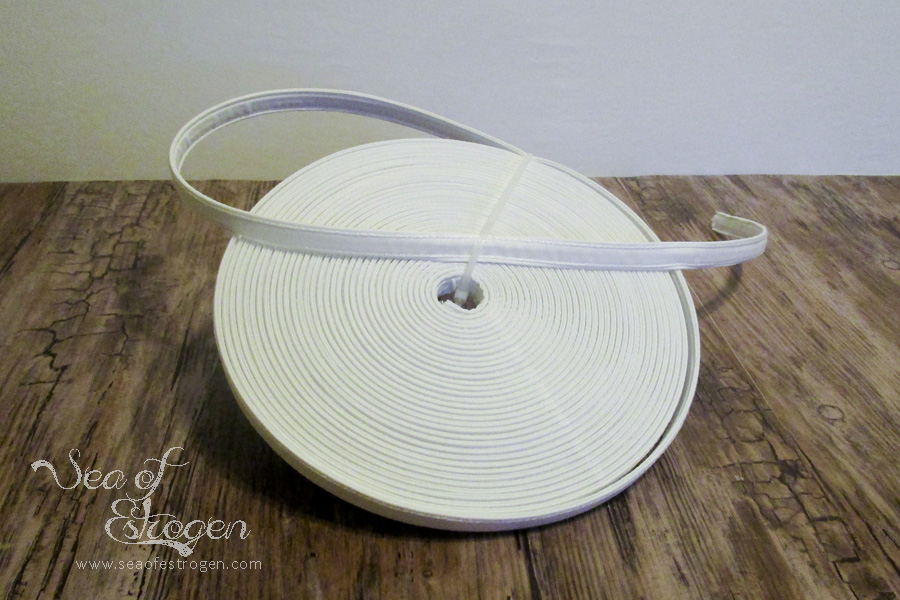 In researching stays and corsets, I have found that many historical seamstresses use a modern product in place of traditional boning. Industrial strength cable ties (zip ties) are just the right width and stiffness to be a perfect replacement for boning. In addition, they are very cost-effective compared to actual boning.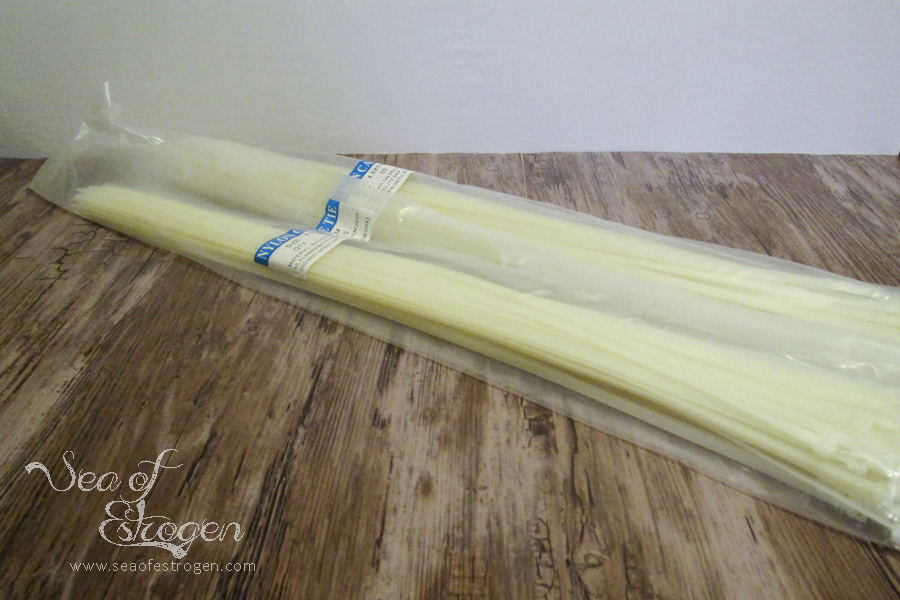 Underpinning Fabric
I took advantage of sales when I purchased the fabric for this project. I bought it at fabric.com.
The shift and side hoops will be made out of this white cotton batiste, which was one of the fabric types recommended in the pattern. It is very lightweight, semi-transparent, and has a nice, relaxed drape.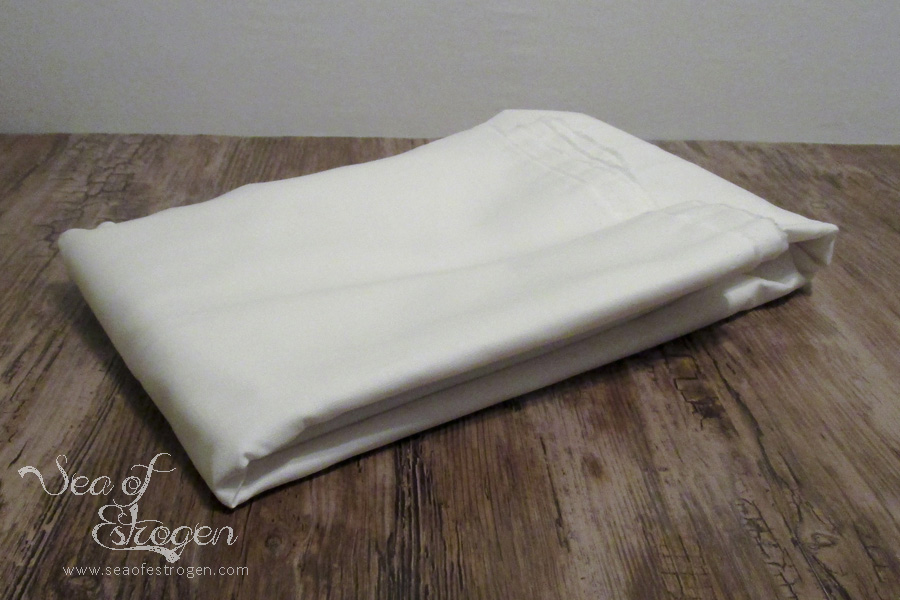 The stays are made of three layers of fabric, the outer layer (visible), lining, and interlining. I purchased coutil for the interlining, canvas for the outer layer, and broadcloth for the lining. I am really nervous about making the stays correctly – they are really intimidating to me.
For the underpetticoat, I will be using soft, thicker cotton. This layer is what most people know as the petticoat; however, it is the skirt layer that is worn over the shift and under the visible petticoat (skirt).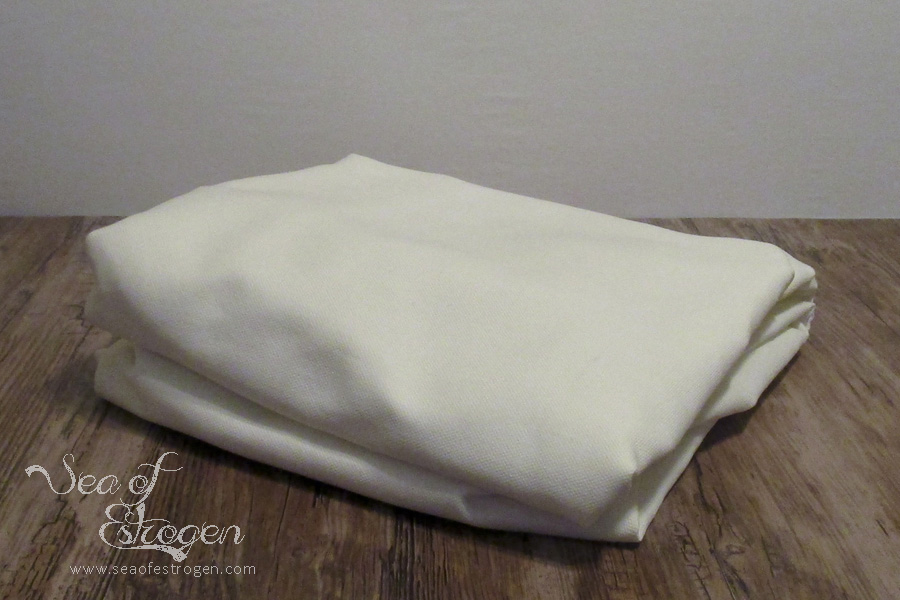 Gown and Petticoat Fabric
Finally, we see the "visible" fabric! Because this is my first experience making a Robe a la Francaise and it takes a large amount of fabric yardage, I chose polyester-based fabric for the gown and petticoat for cost-saving. If this project is successful, I will be watching sales for all-natural fiber to purchase fabric to make another gown.
The petticoat and stomacher will both be made using a solid pink crinkle satin. The same fabric will also be used to create the trimmings for the gown and petticoat.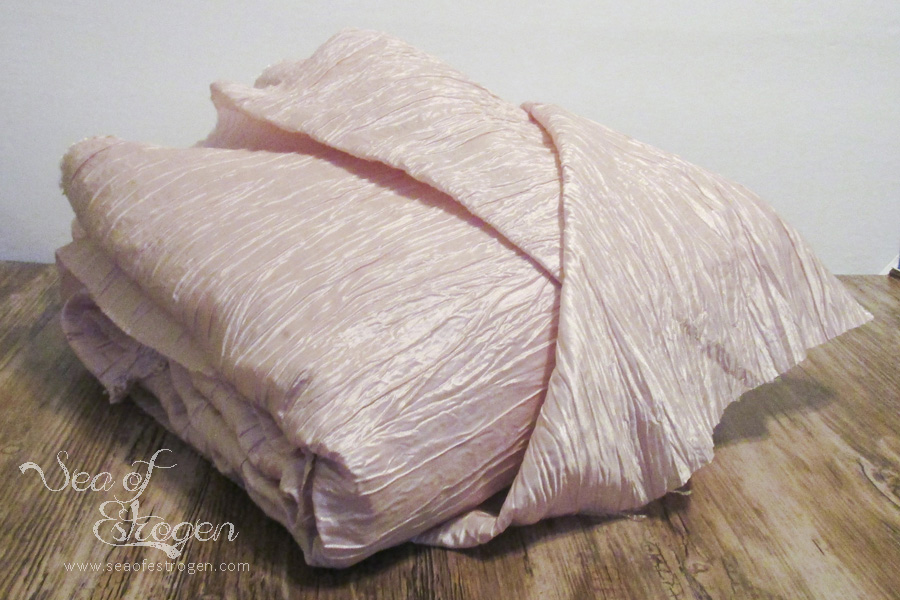 I will use a pink and black damask print satin for the gown. The lining is solid pink satin. The damask required a ton of yardage, consequently, it was sent to me on the roll instead of cut yardage.
Final Thoughts
An 18th Century Woman could have a gown of a solid color or multi-colored textile. Alternate petticoats could be worn with the gown to create different looks. As an example, I could easily create a black petticoat and stomacher to completely alter the appearance of this gown.
In addition, I'm excited to start this project is that I will be using My Friend, Francis, to help keep the pieces stored while I'm working on the project. Stay tuned for my next post in this series – it will be the first construction post, and it will cover making the shift.
Series Posts