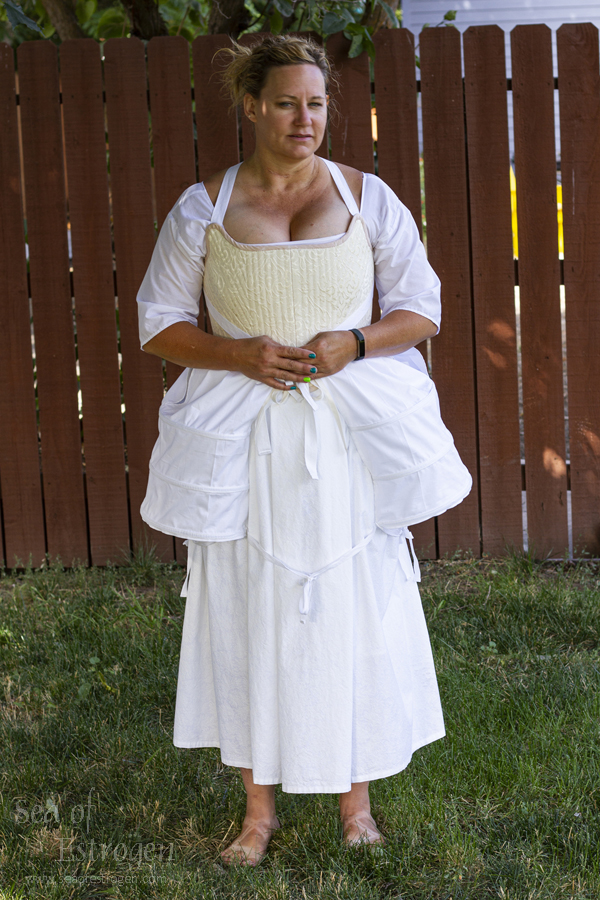 The underpinnings are finished, and I could not be more pleased with how well they turned out. When I make any of these individual pieces again, there will be little adjustments and changes I make, but for the most part, they are right on the money. The only thing left to say is Underpinnings Done!
I don't have a whole lot to say about the entire group of underpinnings. They fit well, and I'm excited to wear them. In the future, when I make the stays again; however, I will be making them front lacing instead of back lacing – I cannot get into these without Todd's help.
Pip thought she needed in on the action, too.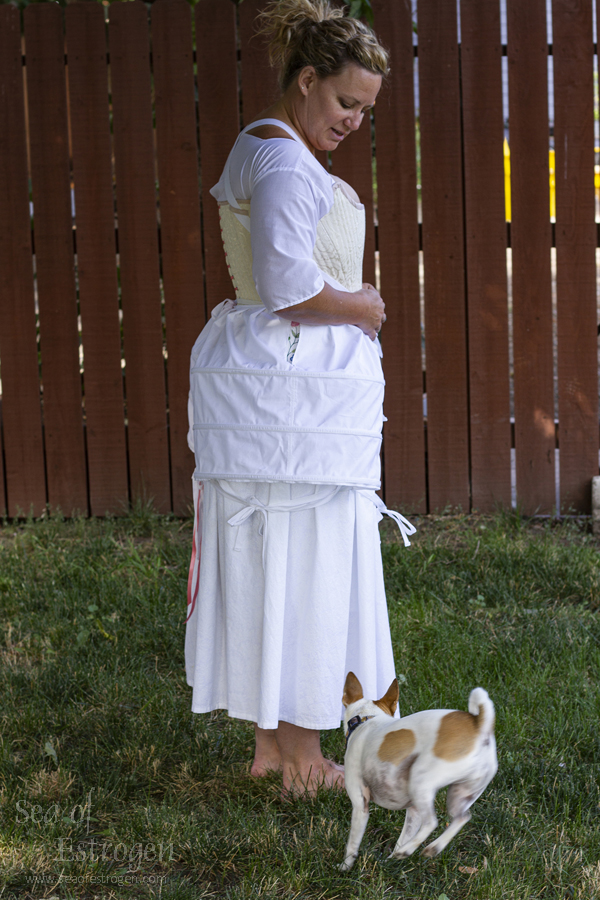 Series Posts
Sources / Patterns
The three sources listed below were my main references. I researched multiple additional historical sources, as well, but I didn't feel like the information was relative enough to include it here.
Final Thoughts
All five layers of the underpinnings are easy enough projects that an experienced beginner could make them.
Let me know in the comments if you have any questions or suggestions for making this project quicker or easier!
If you liked this, you may also like these posts.