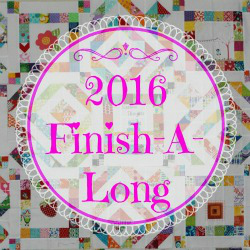 At the beginning of the year, I wrote a post about my sewing and project goals, one of which was to Organize and Prioritize Sewing Projects.  I have done pretty well sticking with my goal, but I do have to admit that I have added several new projects to my list instead of finishing the ones I have already started.  I don't feel too badly about that, though, because I have actually finished a lot more so far this year than I ever expected.
*Edited to add:  I have not gotten the pictures for each project uploaded yet; however I will be adding them this weekend.
A month or so ago, I ran across the webpage Clover & Violet, and I discovered the Finish-A-Long that Jennie is hosting this year.  Even though I am doing *okay* at sticking with my goals, I decided to join the Finish-A-Long this quarter as extra motivation to complete projects that are just hanging out there waiting for me.
The FAL is a low pressure community event that allows you to make a list of projects that have already been started but not finished and thus are hanging about in your sewing room as UFOs. The list is linked up at the beginning of a quarter and then at the end of the quarter you link up a link for each item on your list that you finished. Each link is an entry into the random draw for great prizes sponsored by our generous sponsors. There is no penalty for not finishing something on your list.
I have several projects that I would really like to get done this quarter specifically because they are for our upcoming LARP event.  In addition, I will have three items to complete for my Try Something New Every Month project.  I also have several small projects I have started that I would like to have finished before summer, as well.
List of Finish-A-Long Projects to Complete:
1.  LARP:  Bracers & Greaves
I don't actually have to make myself bracers anymore because a friend of mine is making them out of real leather for me.  I will be making myself greaves, though, to protect my lower legs.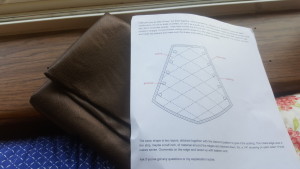 2.  LARP: Breeches
One of the problems I have had with previous costumes is that my leggings either slip or aren't comfortable.  This year I really wanted to make a pair of breeches that have a waistband and stay up much better.  They will be more functional as I'm running around the woods.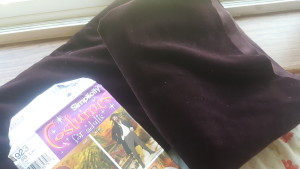 3.  LARP: Long Sleeve Underdress
This is not a huge priority since I do have a long-sleeve underdress, but it doesn't fit well.  I really just want to replace the existing one.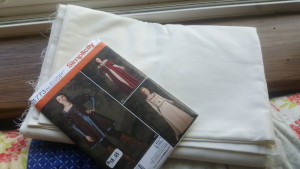 4.  LARP: Peasant Blouse
Adding options to my costume wardrobe for different weather and levels of laziness (sometimes getting fully into costume takes FOREVER).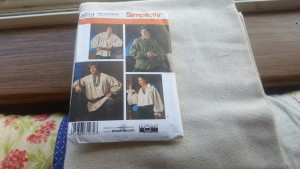 5.  LARP: Short Sleeve Underdress
I love the look of my long sleeve underdress, just not the fit or how hot it gets in August during our second event.  I could really use a short sleeve option.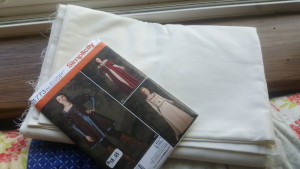 6.  Emmaline Bags The Retreat Bag (3)
Last quarter, I made my first version of this bag, and I made quite a few mistakes. I am looking forward to making more, and making them correctly!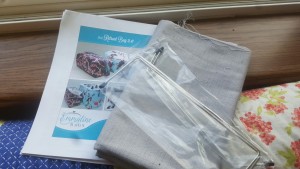 7.  Sassy Librarian Blouse
I have had the fabric and pattern for this blouse for nearly 8 months, and I would love to have a cute new shirt to wear this summer.
8.  Moda Block Shuffle
I started this project last Fall, and I only have a few blocks to sew to finish the quilt top. I really want to get this done and out of my hair.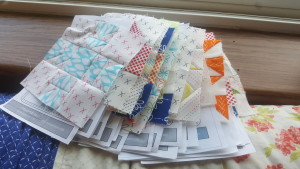 9.  Lined Drawstring Bags
I have several lined drawstring bags I need to finish.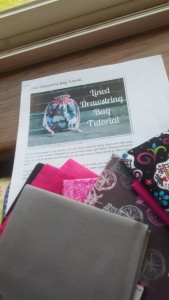 10.  Gray Circle Skirt
I have this lovely gray fabric that feels like a cross between a shantung and taffeta – it has lovely drape, but is still very flowy.  I have been meaning to make myself a circle skirt out of it, and I have decided to just get it done.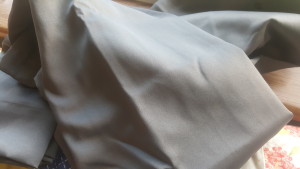 11.  Bahama Mama Boy Shorts
When I pattern tested the Bahama Mama Peplum Tankini, I intended to also make last year's bottoms – the Bahama Mama Boy Shorts, but I didn't get them finished prior to the testing call closing.  I have the fabric and pattern, I just need to get the suckers sewn up!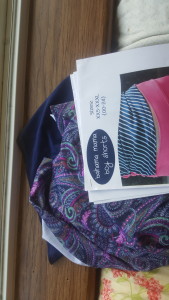 12.  Tank Maxi Dress for Reagan
Reagan has been asking for a maxi dress forever, and I have had the fabric and pattern for quite a while.  I am going to try to get this finished for her before school is out for summer.  At the rate she's growing, if I don't, it will be knee length by next Fall!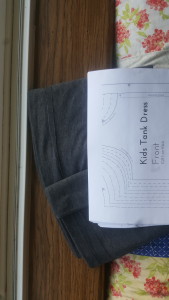 13.  Florence Kimono – Take 2
Perfect for cool summer nights!  Since I wasn't sure if I would like the fit of this the first time I made it, I used some fabric I didn't really love, and now that I know I like it I want to make it using some lovely fabric!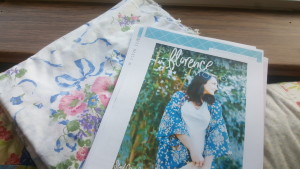 14.  A-Line Dress for Reagan
I  have made her one of these dresses already, and Reagan loves it.  She asked me to make her another one, but we're going to alter the neckline to be more open.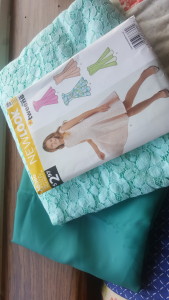 15.  Indigo Dyeing
16.  Water Color Tinted Embroidery
17.  TSNEM:  July  – Create a Bodice Sloper
18.  TSNEM:  August – Hat & Mask Making
19.  TSNEM:  September – Foundation Paper Piecing
20.  Denim Quilt – I have had the old jeans and other pieces of denim washed, cut, and ready to piece for YEARS.  I am going to try to get this project finished this summer.
21.  Blouse Pattern Testing – I will provide more details once the pattern is released.
22.  Top/Dress Pattern Testing – I will provide more details once the pattern is released.
23.  Dress Pattern Testing – I will provide more details once the pattern is released.
After the success I had finishing projects during the Second Quarter FAL, I am excited to be participating in the Third Quarter, as well.  I am hoping it will help reduce my stash and motivate me even more to finish the projects I have set aside for "sometime".  You can read all about my 2016 Quarter Two Finishes here.
If you liked this, you may also like these posts.