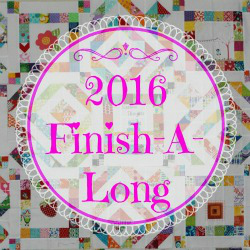 At the beginning of the year, I wrote a post about my sewing and project goals, one of which was to Organize and Prioritize Sewing Projects.  I have done pretty well sticking with my goal, but I do have to admit that I have added several new projects to my list instead of finishing the ones I have already started.  I don't feel too badly about that, though, because I have actually finished a lot more so far this year than I ever expected.  Read on for my list of 2016 Quarter Four Finish-A-Long Projects.
At the beginning of the year I ran across the webpage Clover & Violet, and I discovered the Finish-A-Long that Jennie is hosting this year.  Even though I am doing *okay* at sticking with my goals, I decided to join the Finish-A-Long at the beginning of the second quarter as extra motivation to complete projects that are just hanging out there waiting for me.
The Basics

The FAL is a low pressure community event that allows you to make a list of projects that have already been started but not finished and thus are hanging about in your sewing room as UFOs. The list is linked up at the beginning of a quarter and then at the end of the quarter you link up a link for each item on your list that you finished. Each link is an entry into the random draw for great prizes sponsored by our generous sponsors. There is no penalty for not finishing something on your list.
Last quarter I really fell behind working on projects because . . . life.  Reagan was in the local production of The Little Mermaid, and I was the Stage Manager, so we had very little free time between June and October.  My list included 23 items I wanted to finish, but I only managed to finish four of them.  I will be recycling my list for this quarter, but instead of just copying it over, I am going to adjust what I actually have on it.  There are several projects that I am just not interested in making anymore, so I will remove them.
Unfortunately, I didn't finish any of the projects that are specifically for our LARP events, so those will take priority now.  I also didn't finish two of my Try Something New Every Month projects last quarter, and I will roll those over in addition to the three from this quarter.  There are several small projects I have started that I would like to have finished, as well as a few Christmas projects.
List of Finish-A-Long Projects to Complete:
1.  Bracers & Greaves – LARP
I don't actually have to make myself bracers anymore because a friend of mine is making them out of real leather for me.  I will be making myself greaves, though, to protect my lower legs.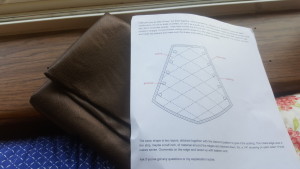 2.  Breeches – LARP
One of the problems I have had with previous costumes is that my leggings either slip or aren't comfortable.  This year I really wanted to make a pair of breeches that have a waistband and stay up much better.  They will be more functional as I'm running around the woods.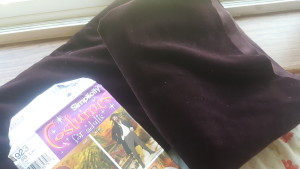 3.  Long Sleeve Underdress – LARP
This is not a huge priority since I do have a long-sleeve underdress, but it doesn't fit well.  I really just want to replace the existing one.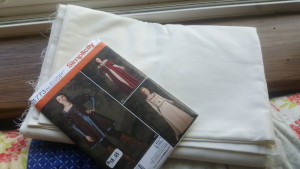 4.  Peasant Blouse – LARP
Adding options to my costume wardrobe for different weather and levels of laziness (sometimes getting fully into costume takes FOREVER).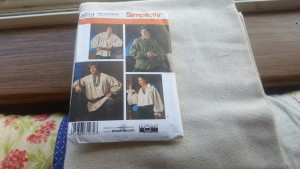 5.  Short Sleeve Underdress – LARP
I love the look of my long sleeve underdress, just not the fit or how hot it gets in August during our second event.  I could really use a short sleeve option.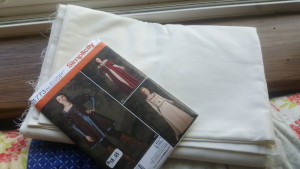 6.  Gold Satin Blouse – LARP
This blouse (probably using the peasant blouse pattern above) will go with the brown velvet breeches and the gold brocade doublet (below).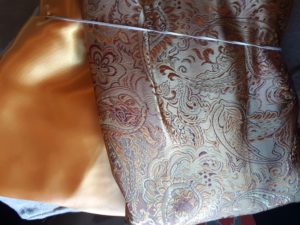 7.  Gold Brocade Vest/Doublet – LARP
I will be making a doublet/vest out of this brocade fabric to be worn over a blouse made out of the gold satin.  I will wear them both with the brown velvet breeches I am making.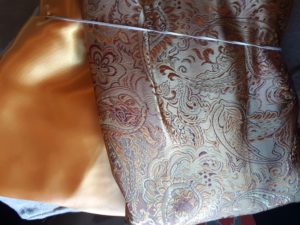 8.  Large Wizard Hat for Todd – LARP
I have the hat making supplies on hand, so all I really need to do is go through my stash and use some leftover fabric from his previous costumes to cover the hat frame with.
Last quarter, I made my first version of this bag, and I made quite a few mistakes. I am looking forward to making more, and making them correctly!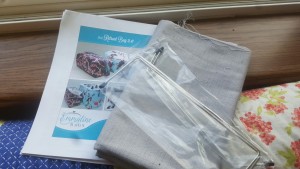 I have several lined drawstring bags I need to finish.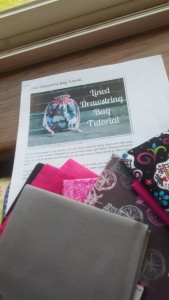 When I pattern tested the Bahama Mama Peplum Tankini, I intended to also make last year's bottoms – the Bahama Mama Boy Shorts, but I didn't get them finished prior to the testing call closing.  I have the fabric and pattern, I just need to get the suckers sewn up!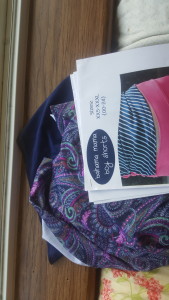 12.  A-Line Dress for Reagan
I  have made her one of these dresses already, and Reagan loves it.  She asked me to make her another one, but we're going to alter the neckline to be more open.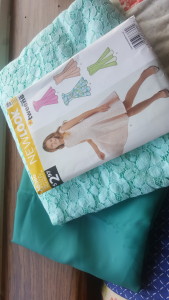 13.  Indigo Dyeing
Indigo Dyeing is interesting, and I think it would be a lot of fun, especially then using the dyed product to make something.
14.  Water Color Tinted Embroidery
I saw Rebecca's Water Color Tinted Embroidery from March, and I love the look!  In all honesty, this will probably move to my Try Something New Every Month for 2017, but I want it on my list so I am actively thinking about it.
15.  August TSNEM – Create a Bodice Sloper
So far, this project has been a miserable fail.  I have re-drawn the sloper pieces with better measurements.  I just need to assemble the muslin and make sure I got it right this time.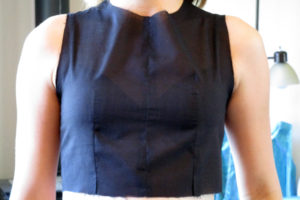 16.  September TSNEM – Hat & Mask Making
The base pieces for the hat are cut out and ready to start covering and stitching together.  I am using fabric leftover from my current LARP costumes.
17.  October TSNEM – Hand Piecing & Quilting
This month's TSNEM is exciting because months ago I bookmarked this group of posts from Erin at Why Not Sew?, and I finally get to follow her tutorials!  I don't plan on making anything big, probably just a block that I can turn into a pot-holder.
18.  November TSNEM – Lace Overlay
This project fits perfectly with the A-Line Dress I am making Reagan (#12 above), so killing two birds with one stone!
19.  December TSNEM – Slippery Fabric
Similar to the November project, I am utilizing another project I have planned to knock out this TSNEM Project.  I am going to use the Gold Satin LARP Blouse (#6 above) as my project to complete this challenge.
20.  Denim Quilt
I have had the old jeans and other pieces of denim washed, cut, and ready to piece for YEARS.  I am going to try to get this project finished this summer.
21.-23  Hey June Long Sleeve Union Street Shirts
I have the fabric for three separate Union Street shirts from Hey June, so I am combining the numbers here.  I have plans to make one Coral with White Stripes, a Geometric Pattern, and a Plum color, as well.
24.-25.  Peek-A-Boo Pemberly (Poppy Stripes)
Much like the Hey June Union, I have two Peek-A-Book Pemberly Sweatshirts I want to make.  One from a Poppy Stripe, and one from a Geometric patterned fabric.
26.-27.  Two Sets Baby Slippers and Blankets (gifts)
I have two friends having babies in the near future, and I have the fabric and patterns for their blankets and slippers all ready to go!
28.-30.  Patterns 4 Pirates Slim Fit Raglan (Tribal)
Again, three versions of the same shirt.  I am making the Patterns 4 Pirates Slim Fit Raglan in Four Corners Tribal, Floral, and Geometric.  This pattern has several options like funnel necks, hoods, and thumb holes, so each shirt will be different.
31.  Desert Oasis Quilt by Simple Simon & Company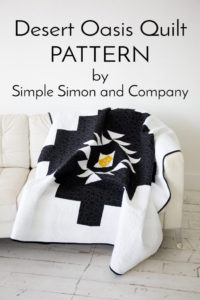 I am excited to make this quilt.  It is very simple with clean lines, but it is still very interesting.  I already have the fabric required in my stash, which is even better!
32.-33.  Hey June Aurora Tee
I am making two versions of this shirt, a Teal with Navy inserts and a Four Corners Tribal with Turquoise inserts.
34.-35.  Mug Rugs for Living Room and Theater
I am using this tutorial from Christine at Stitch All the Things to make mug rugs for our two communal "living spaces", the theater and the living room.  We don't have any, and we definitely need some!  I have so many scraps left over from last years Christmas Gift quilts that it seems like a perfect stash buster!
36.  Place Mats & Napkins for Dinner for Eight
Todd and I participate in a group called Dinner for Eight.  It is four couples, and each couple cooks once per year (one meal per quarter).  The idea is to make something that is not readily available locally and that is not a regular part of our menus.  We started the year with an amazing traditional Italian meal, moved on to a fabulous Greek meal, and then a wonderful meal that included Mahi Mahi and Cremeé Brulé!  The fourth quarter is our turn to cook, and we are preparing a traditional Polish Meal.  I am making place mats and napkins to use for the dinner because we don't really have anything to use for such a nice meal.
37.  Sewing Machine Cover
Earlier this week my sewing machine quit working, and I frantically tried everything I could to get it working again, including cleaning.  I do clean it regularly, but it was still very dusty and covered in lint.  This is how I store it the majority of the time because I use it constantly.  I have decided that it needs a cover for when I am not putting it away completely.  I am going to use this pattern and tutorial from Bloom and Blossom.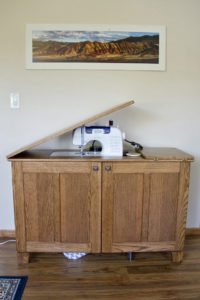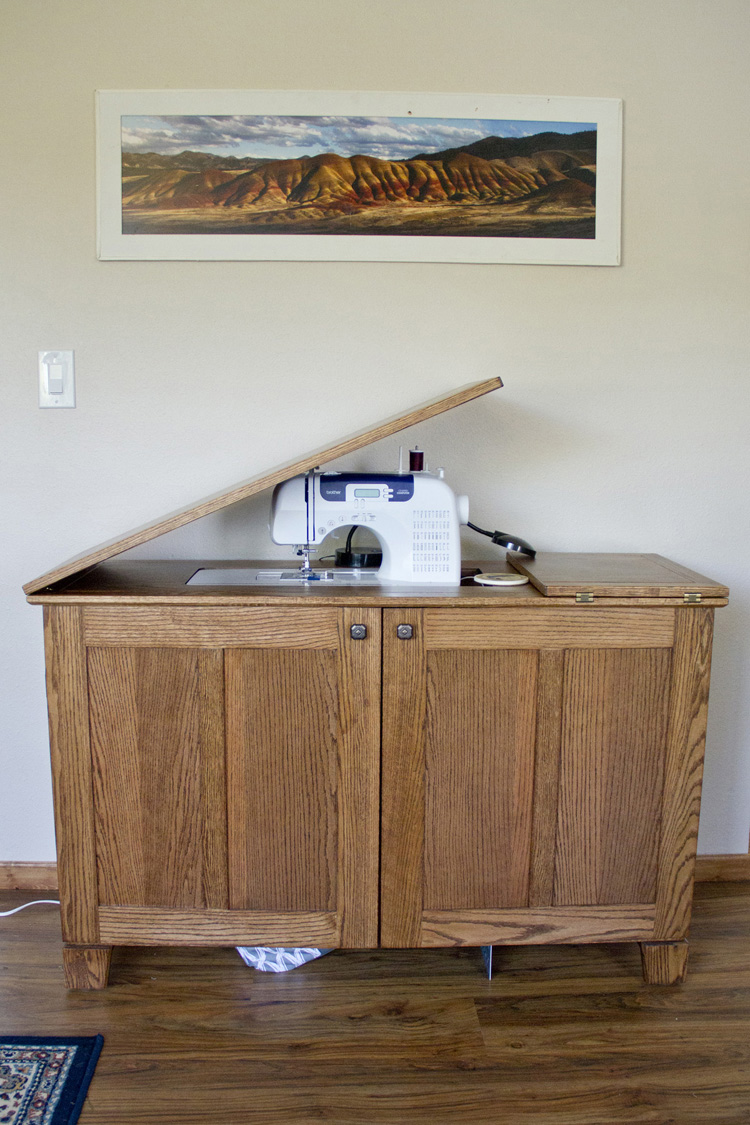 38.  New Christmas Stockings
Through combining households and 20+ years of "adult" life in general for each of us, our holiday decorations and ornaments are a mish-mash of crazy.  This year, I want to start building our own personalized group of decorations.  I'm starting with making Christmas Stockings for all of us.  I will probably make a few mug rugs with the scrap pieces, too.  I will be using the Free Christmas Stocking Pattern from Peek-A-Boo Pattern Shop, and I am going to use this plaid flannel for the main body with a white cuff and dark gray lining.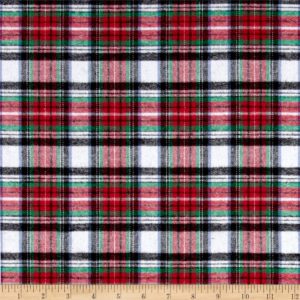 The Stats
I created this spreadsheet and graphic to show how much progress I've actually made.  Only completing four projects last quarter seems like such a little amount, but once I look at my schedule I don't feel so unsuccessful.  I finished 48% of my projects the second quarter, and only 18% the third quarter.  My goal for quarter four is at least 50%.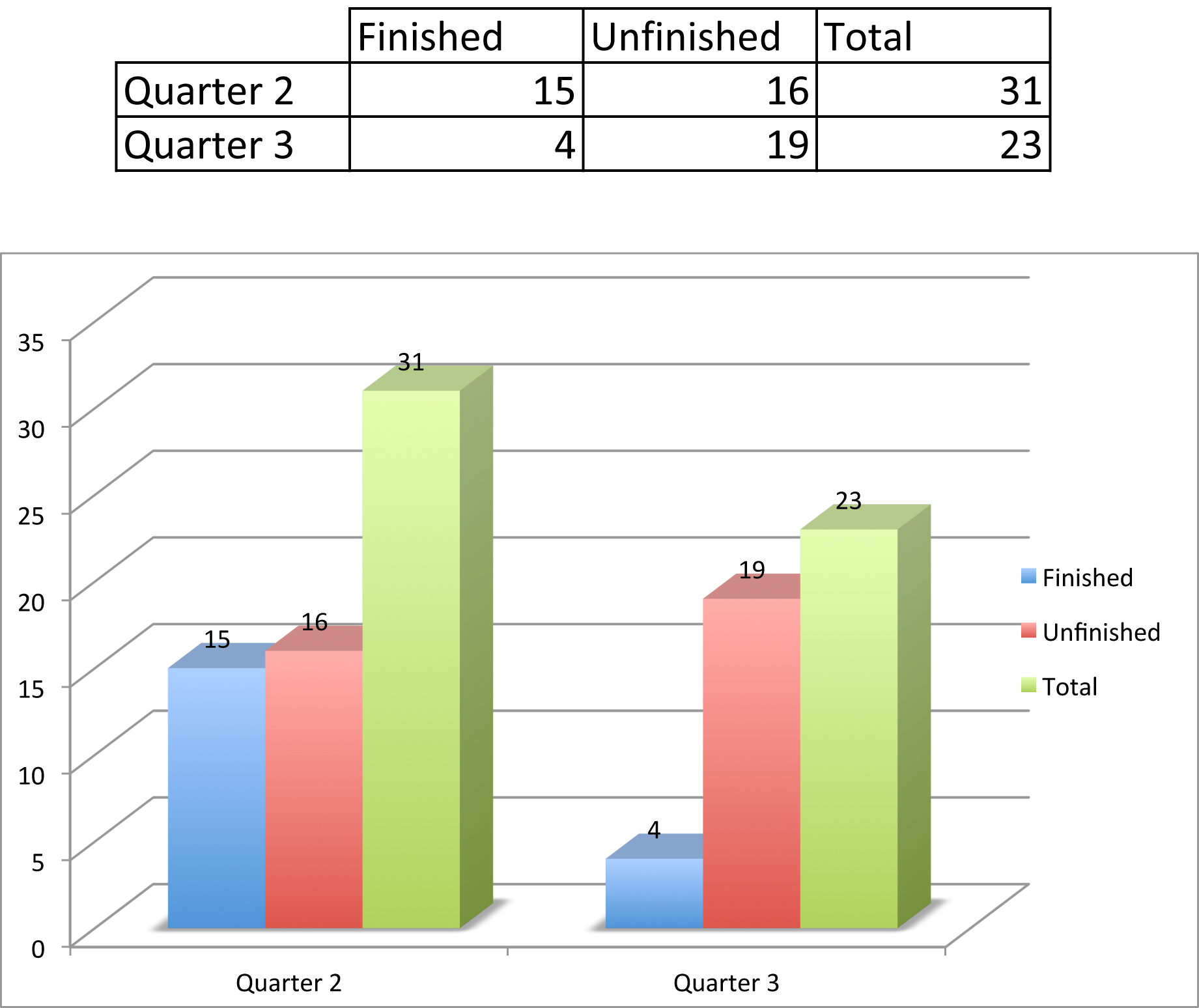 The graph doesn't look like I was very successful, but when I remember that I was working 80+ hours a week during the third quarter it doesn't look so bad.  I that putting the numbers in graph form will help me stay motivated to finish the projects I have set aside for "sometime".
To see all my posts about my finishes so far:  Finish-A-Long.
Amy