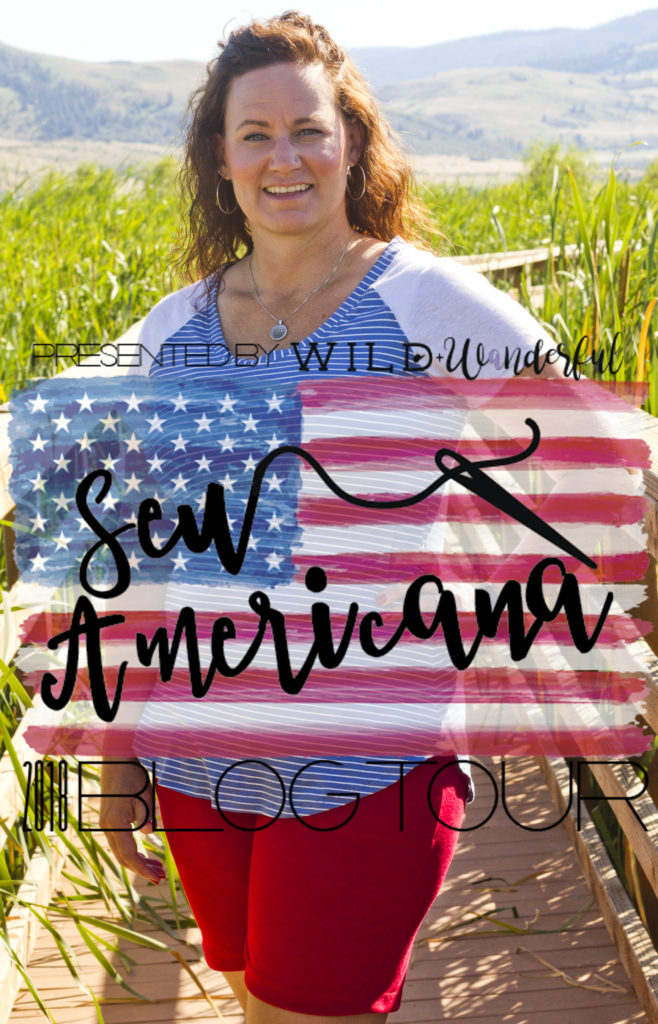 I am super excited that today is finally here, because I get to share my creations for the third annual Sew Americana Blog Tour!  I have never participated in a holiday-themed blog tour before, and it has been tons of fun!  The Sew Americana Blog Tour is hosted by Katy at Wild & Wanderful, and she is ah-ma-zing!  Be sure to read all the way to the end to see the list of fabulous bloggers participating.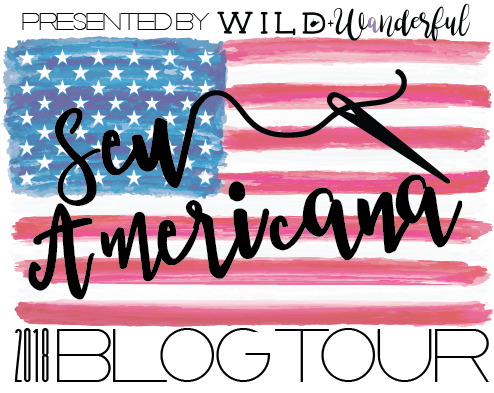 HAPPY BIRTHDAY, AMERICA!
The Fourth of July is one of my favorite holidays!  I have never made myself any "Americana" themed clothing before, and I immediately started planning what to make.  Last year I made several holiday-specific items (Sew Americana 2017), and I love them; however, they don't get a lot of wear because they are so specific.  This year I decided to take a different path, and I made items that can be worn year round.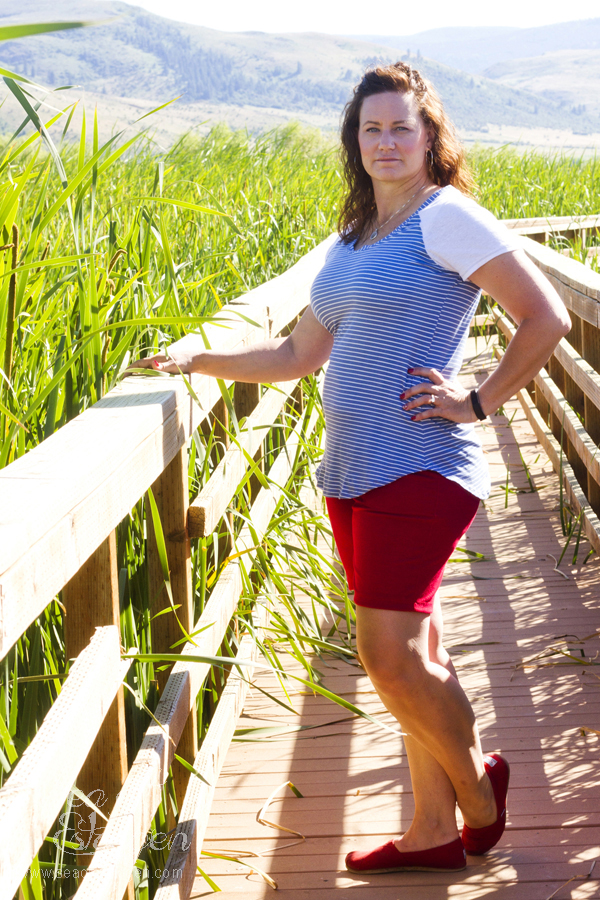 I used the Pattern's for Pirates Slim Fit Raglan to make my top, and I also used their SOS Pants pattern to create my shorts.  The fabric for my top was generously contributed by Sly Fox Fabrics.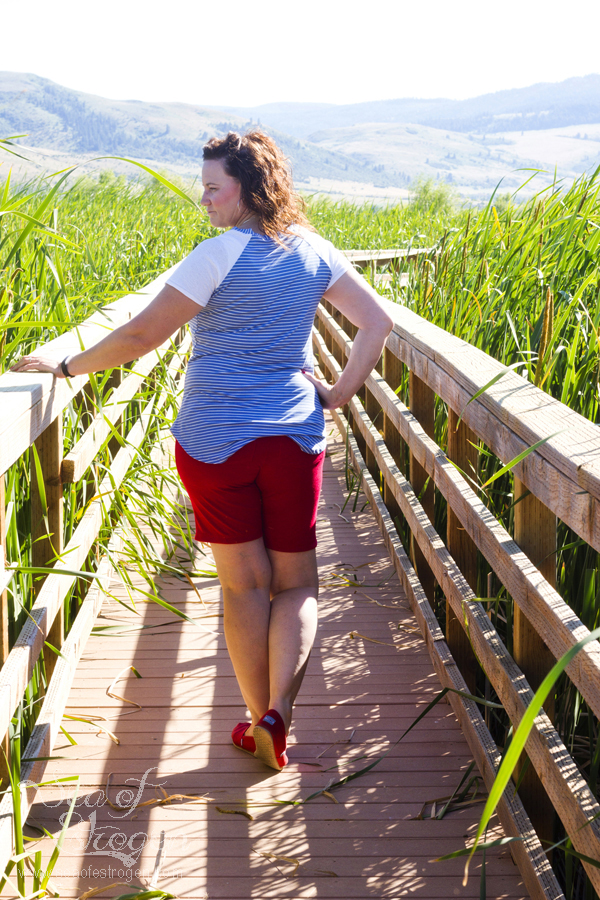 Both items are universal enough I can wear them a lot.  I made the shorts at a length that would be appropriate for work, and the t-shirt will carry me through the winter.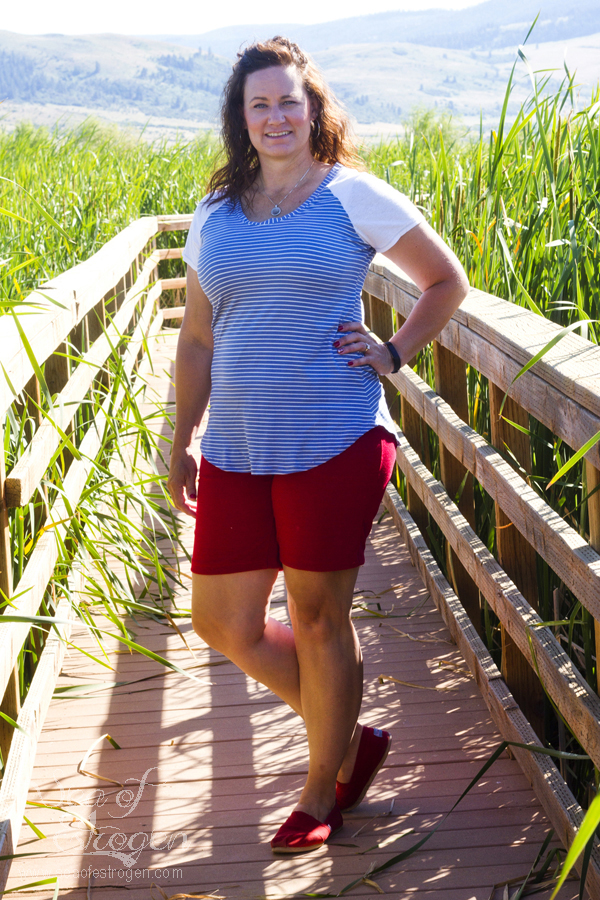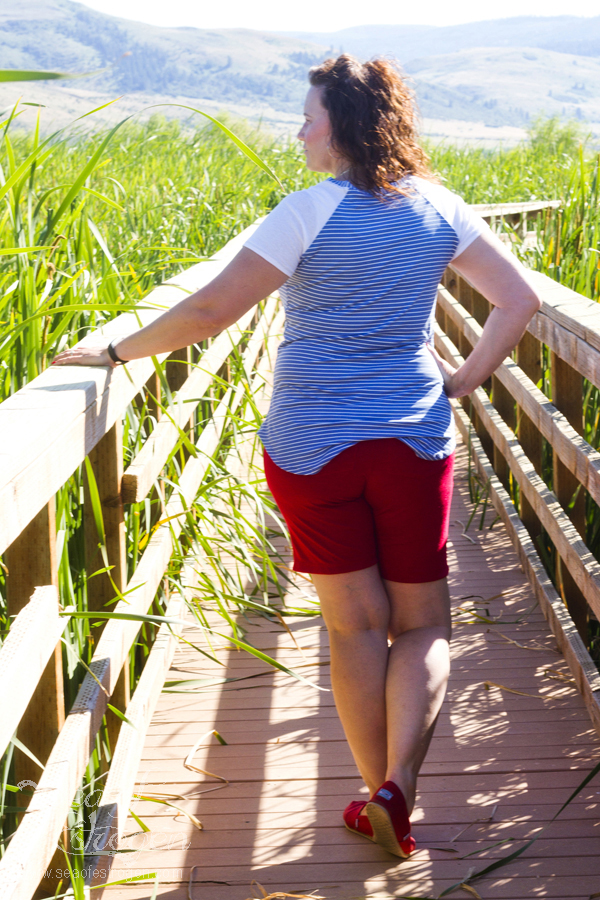 So, there you have it, my contribution(s) to the Sew Americana Blog Tour.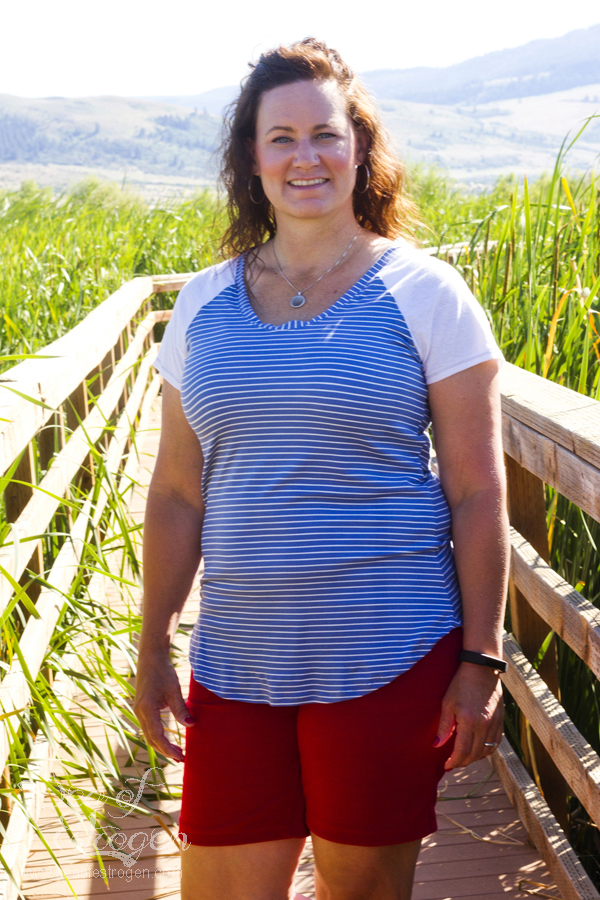 LINKS
Patterns for Pirates:  SOS Pants, Slim Fit Raglan
Sly Fox Fabrics:  Double Brushed Poly Chambray Stripes, Tri-Blend Jersey Solid White
BLOG TOUR
Check out the amazing bloggers and sponsors who are participating in this blog tour.  We have a linky party going, as well; be sure to add your link if you have made anything with the "Americana" theme!
If you liked this, you may also like these posts.