Welcome to To Do Tuesday – March 20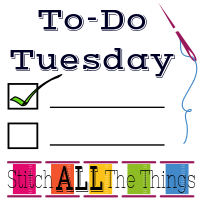 Christine at Stitch ALL The Things hosts To Do Tuesday.  TDT is a great weekly motivator to finish projects and (for me) to keep my To Do List manageable.
My list from March 6:
1.  FIX M4M Bralette and Panty set
2.  DIBY.Club Pattern Tests, Photos, & Blog Posts
3.  Super Secret, FUN Project
Happy Tuesday!  I hope you have all had a great couple of weeks. We have, but it has definitely been busy!  Todd went to Seattle with his friend Chris the weekend of the 10th, and all the teenagers were busy with friends.  It made for a very quiet, but productive weekend for me. 😀  This past weekend, we had our quarterly get-together with friends, Dinner for Eight.  If you're interested in what we do, I wrote a post about the very first time Todd and I prepared dinner:  Dinner for Eight – Poland. Justin and Jamie made a great meal, and we thoroughly enjoy the time with our friends.
These mushroom/bread appetizers were amazing!  If you're interested in the recipe, let me know, and I'll try to get a hold of it.  In addition to the appetizers, we had a wedge salad, Caprese salad, and a parfait for dessert.  I forgot to get pictures of the main dish, which was a traditional Irish meat pie!  So good!
1.  Finish M4M Bralette & Panty Sets
I am still waiting to work on this.  Unfortunately, the seam I need to rip out was serged, and then top-stitched.  It is going to be a long, tedious project for a simple fix.  I just need to bite the bullet and get it done.  I am taking it off my list, even though it is not completed.
2.  DIBY.Club Pattern Tests, Photos, & Blog Posts
This project is completely done!  These patterns are releasing tomorrow, so next week I will have the links to share.  I do have a fun one to share for now.  Even though each of the four patterns call for stretch denim, the pocket bags can be made from woven fabric.  I used some fun fabric in all of the ones I made, but the last pair was my favorite for sure.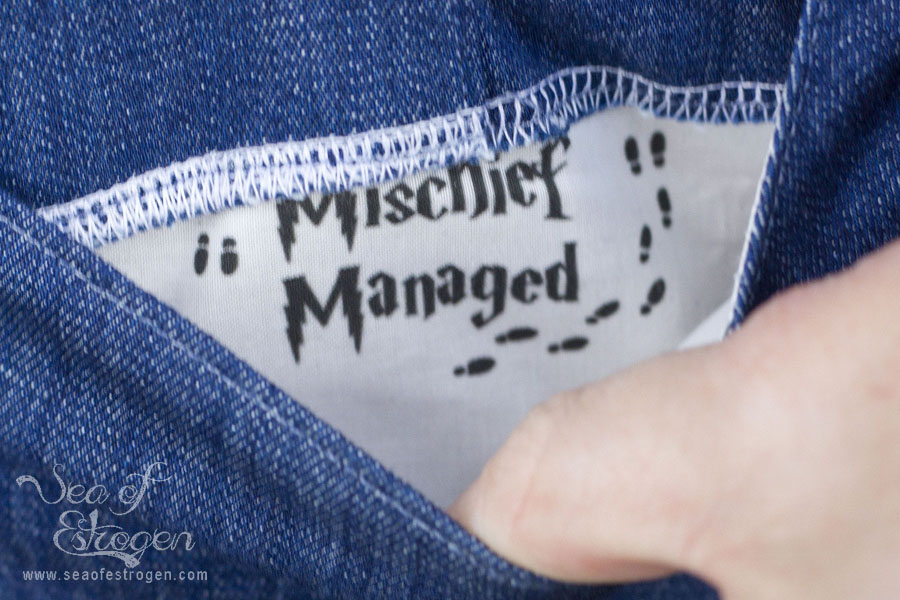 3.  Super Secret, FUN Project!!!
Most of my sewing projects are pattern tests or projects for my family or me.  I am currently sewing some items for someone else, and it is so much fun!  I can't wait to share them with everyone next week!
4.  Made for Mermaids Dress Pattern Test
The final project on my to-do list is a new pattern test.  I am testing two sizes – both mine and Reagan.  It is a great pattern, and so very feminine!
The progress and status of my list is making me really happy.  I love being able to mark tasks as completed!
My current to-do list:
1.  Super Secret, FUN Project!!!
2.  Made for Mermaids Dress Pattern Test
What are you working on this week?
If you liked this, you may also like these posts.