Welcome to To Do Tuesday July 11!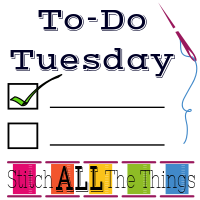 Christine at Stitch ALL The Things hosts To Do Tuesday.  TDT is a great weekly motivator to finish projects and (for me) to keep my To Do List manageable.
My list from July 4:
1.  Christmas in July Blog Tour
2.  Dresses for Emma
3.  Siren Swim Top & Bahama Mama Bottoms for me.
What a great week! Reagan was busy with more shows at the Opera House, Terrance headed out of town for a few days, and Harley played in a softball tournament in Idaho.  Todd and I had a nice, relaxing weekend at home.  He helped his brother pour concrete Saturday morning, and I was able to get quite a bit of sewing done.  I realized, though, that I have talked a lot about the blog tours I am participating in, but I can't remember if I posted published links on my "To Do" Tuesday posts.
So, if you are interested, these are the Blog Tours that have been published so far this summer:
Now, on to my To-Do List!
1.  Christmas in July Blog Tour
Done!  This blog post won't actually publish until the 16th, but the microwave bowl warmers are finished, and they turned out beautifully!  I made six for now (three green and three red), but I have enough fabric left over to make several more.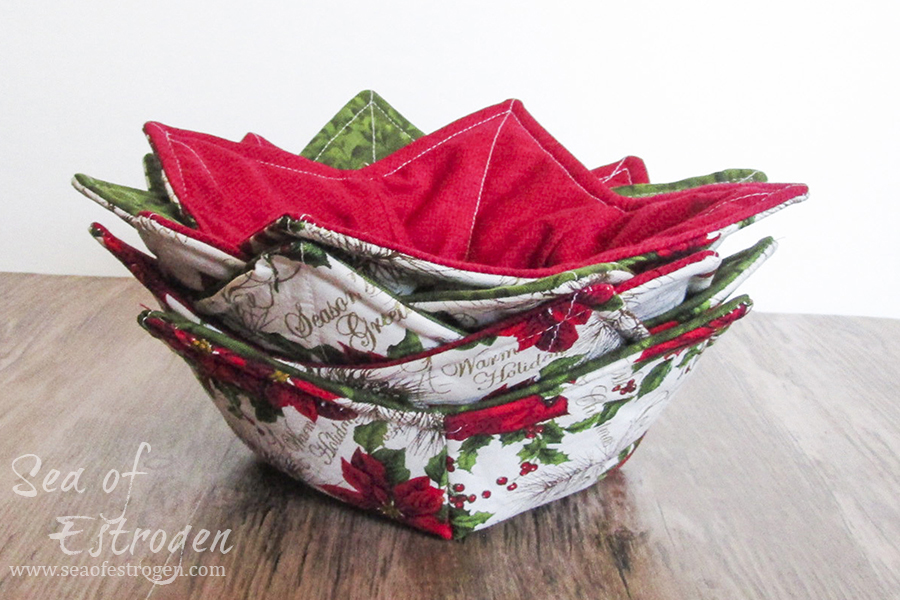 2.  Dresses for Emma
This week was nice and relaxing, and I took most of the week off from sewing.  Emma has chosen the fabric she wants me to use, and I will get these cut out and sewn some time this week (crossing my fingers).
3.  Siren Swim Top & Bahama Mama Bottoms
DONE!!!  I ended up making three suits because I was making sure the fit was correct.  For some reason, I didn't fully understand the cutting instructions when I made the first one (blue), and the top was WAY too small.  I can wear it, but it is not comfortable at all.  I fixed the fit issues on my second practice suit (pink and black), and I made this version with cross-back straps.  It fit perfectly, so I decided to go ahead and cut it out of my "good" fabric.  Success!  I'm thrilled with the results!
The tops are all Siren Swim Tops from Patterns for Pirates, and the bottoms are Bahama Mama Boy Shorts from Peek-A-Boo Pattern Shop.  I am waiting for the rest of my white swim lining to arrive, and when it does, I will be making a Bahama Mama Bikini Bottom to go with the flowered top, as well.
My to-do list for this week:
1.  Dresses for Emma
2.  Bahama Mama Bikini Bottoms
3.  "I Make Pretty Things" Slim Fit Raglan
Are you working on anything fun this week?
Amy