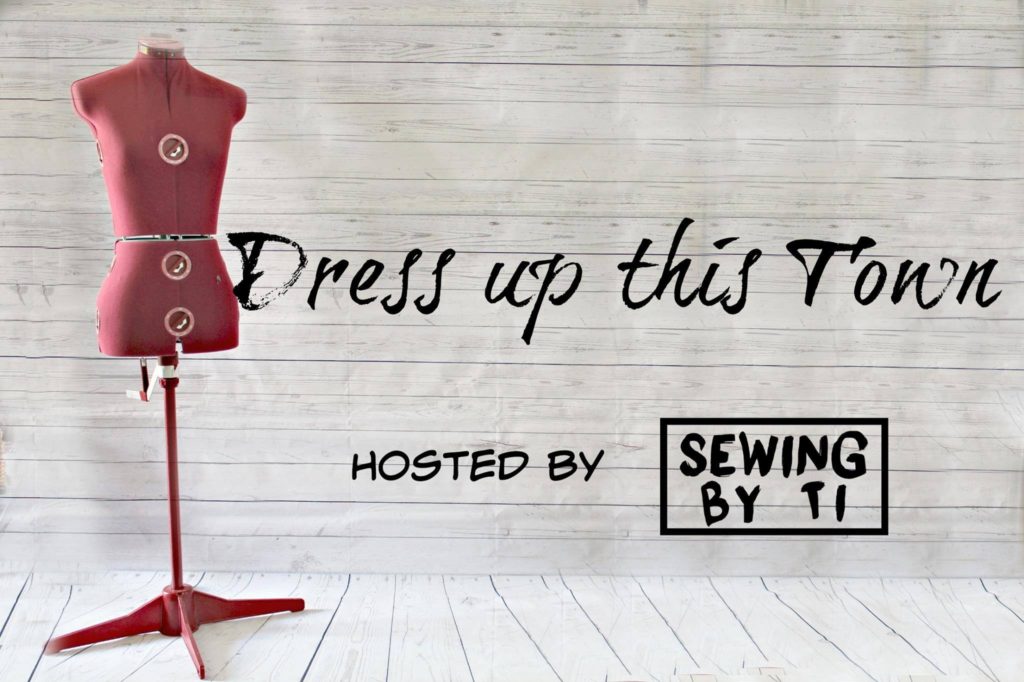 Each month, Sewing By Ti hosts a blog tour, and I am excited to participate this month!  This month's blog tour theme is Dress up this Town inspired by the song by Mary Sarah.  Every day in the month of July, we have dress-inspired blog posts.  The posts include casual, fancy, knit, woven, girls, and women's dresses!  Each week there is a prize package from pattern designer sponsors and Sewing by Ti.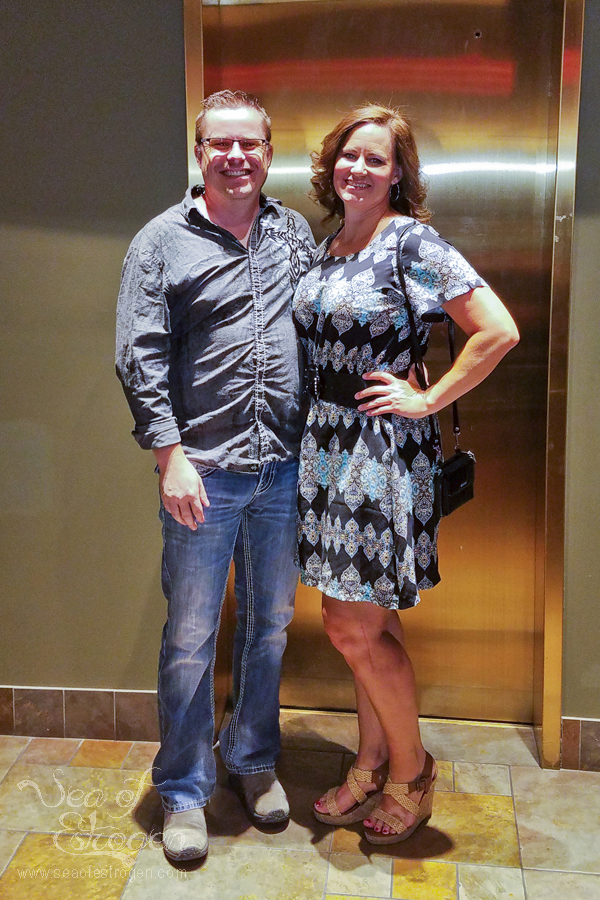 When I learned the theme for this months tour, I was a little apprehensive.  I am not a dress-wearing girl, and I struggle to find/make dresses that fit and feel comfortable.  However, this tour came at the perfect time because Todd and I planned to go to a local wine-pairing event with our friends, Tim & Carrie, and I would need a dress to wear!  Perfect timing!  I chose to make the Timeless Tunic from Patterns for Pirates after I had such success with the one I wore to Harley's graduation.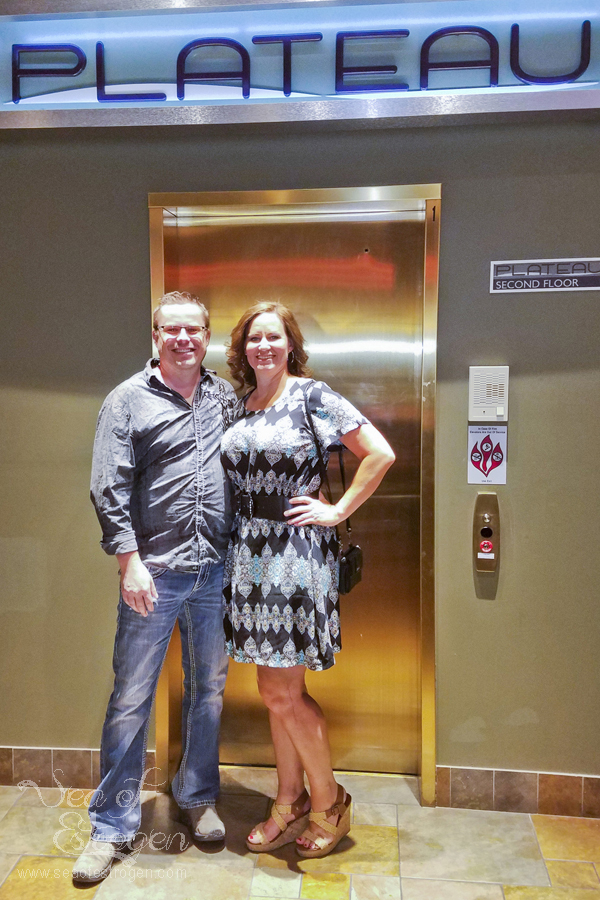 Dinner & Wine
Our menu include locally sourced ingredients, and the restaurant, Plateau, partnered with a local winery, Amavi Cellars, to provide a wine for each course.  The food was amazing, and the wine was delicious!  I normally don't eat a lot of seafood or fish, so I was a little nervous about trying the scallops, but they were delicious!  In addition I have never had any form of Bison other than a burger, and I was excited to try it.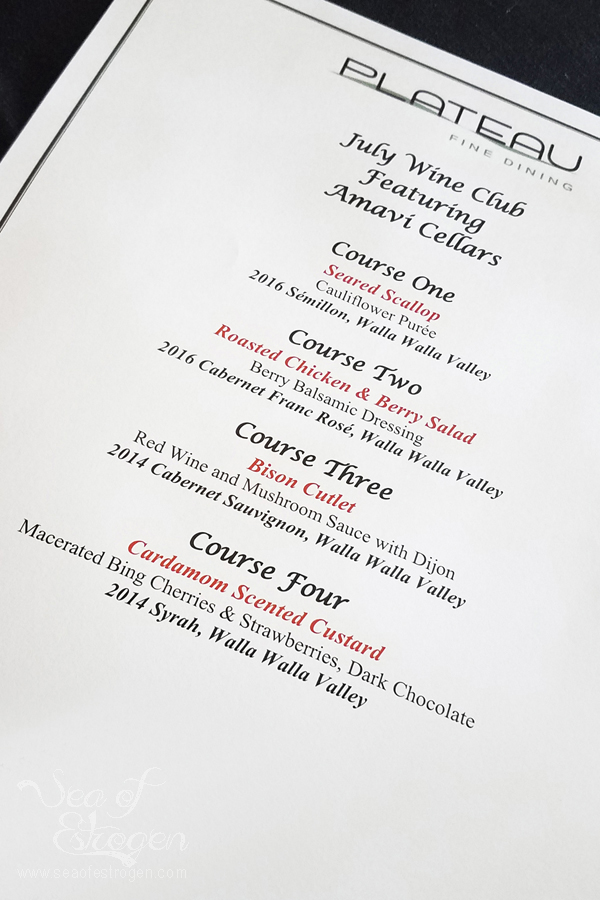 Plateau hosts a wine-pairing event monthly, and each month they partner with a different local cellar. The restaurant is only about half an hour away from the Walla Walla Valley and its multitude of wineries.  The restaurant is part of the Wildhorse Resort & Casino about an hour away from where we live.
Friends
We had a great time with our friends, and Todd even won $450 on a slot machine with one button push!  It was crazy!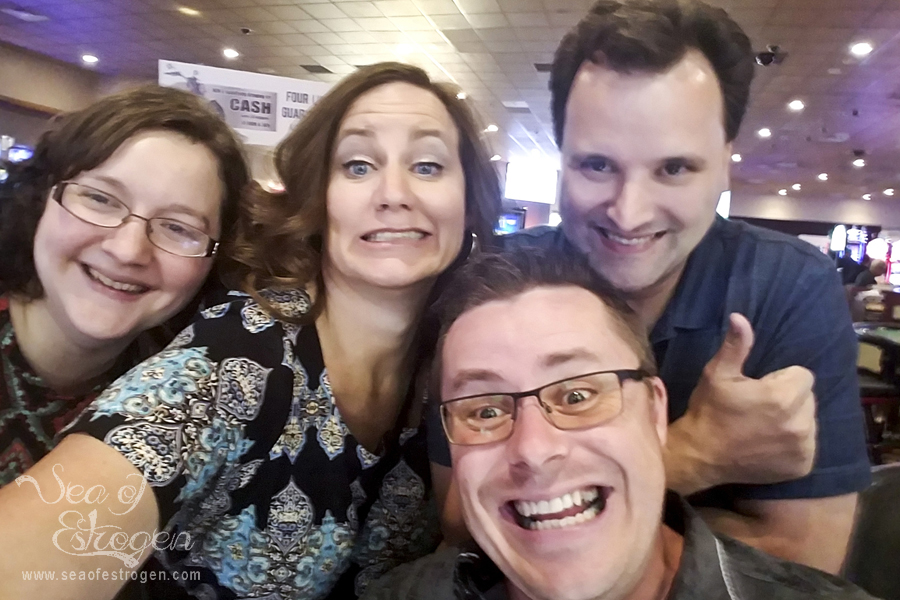 We thought that this event was more of a "tasting" than a pairing.  Our original plan was to watch a movie after dinner to give us a little time before driving home.  However, after four courses and four glasses of wine, we knew that a two-hour movie would not work.  Todd's parents to the rescue!  They drove over and each of them drove one of the cars home.  Carrie & I rode with Anita, and we had a great ride home!  We decided that next time, we'll just take Glenn & Anita with us since they like to gamble, and that way we have drivers for the trip home!
The Dress!
If you have never used a Patterns for Pirates sewing pattern before, there are a couple things to know.  First of all, they are amazing, and they are drafted for curvier women!  I don't have to do any adjustments (full-bust adjustment, etc.) to the patterns other than possibly grading between sizes.  Second of all, the instructions are very easy to understand, and they include detailed pictures to help with interpretation!
The dress is made from this beautiful turquoise boho rayon challis from So Sew English Fabrics.  It was easy to work with, and sewed up beautifully!  The neckline of the Timeless Tunic is fully faced (or lined, your preference), and the natural waistline is defined with a thin elastic casing.
The Timeless Tunic includes top/shirt length, curved tunic length, and above knee dress length.  Other options include tank, short sleeve, 3/4 sleeve, and long sleeve options, and includes sizes from XXS to Plus 3X.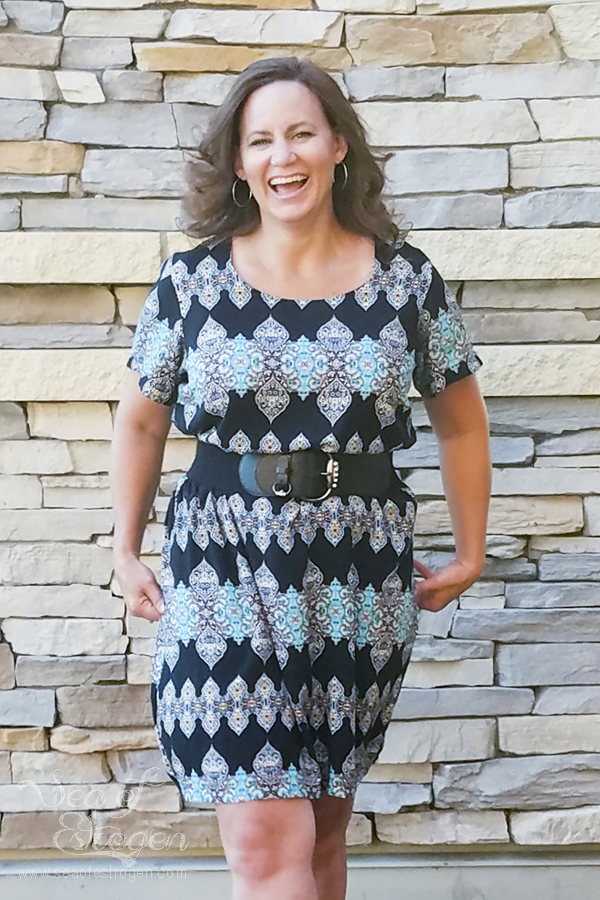 I hope you have enjoyed reading about our adventure and my dress!
The Blog Tour
Thank you for joining me on my leg of the Dress Up This Town Blog Tour.  Please check out all of the wonderful ladies in the Dress up This Town Blog Tour:
Week 1: July 1st-8th
1- Sewing By Ti (Intro) and Stitching At Night, 2- Me Made, 3- Tenille's Thread, 4- Sewing By Ti, 5- Seams Sew Lo, 6- Anne Mari Sews, 7- Sea of Estrogen, 8- Lulu and Celeste
Week 2: July 9th-15th
9- Living in Twinado Valley, 10- Ma Moose, 11- My Heart Will Sew On, 12- Seams Sew Lo, 13- Kate Will Knit, 14- Creative Counselor, 15- Sewing With Sarah
Week 3: July 16th-22nd
16- Stitching and Making, 17- That's Sew Lily, 18- Sprouting Jube Jube, 19- Auschick Sews, 20- Anne Mari Sews, 21- Lulu and Celeste, 22- On Wednesdays We Sew
Week 4: July 23rd-31st
23- Stitching At Night, 24- Sewing Curves, 25- My Heart Will Sew On, 26- Indulging Mum, 27- That's Sew Lily, 28- Adventures With Bubba and Bug, 29- Capture, Craft Cook, 30- Sewing By Ti, 31- Sew Like a Sloth
Week One Sponsors
Don't forget to enter the giveaway from this weeks very generous sponsors: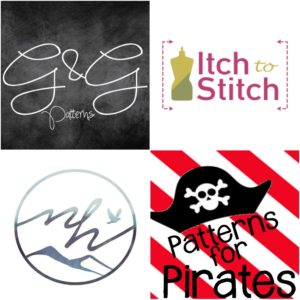 This is the first completed project on my 2017 Quarter Three Finish-A-Long List!
Amy