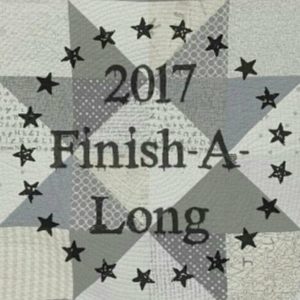 Last year, I wrote a post about my sewing and project goals, one of which was to Organize and Prioritize Sewing Projects.  I have done pretty well sticking with that goal, but I do have to admit that I have added several new projects to my list instead of finishing the ones I have already started.  I don't feel too badly about that, though, because the projects I added were out of necessity rather than whimsy.
As part of my goal to stay on track and finish projects last year, I joined the 2016 Quarter Four Finish-A-Long Group.  The FAL was great motivation to finish projects, and I was relatively successful.  I started participating in the second quarter, and I had 68 projects total that I wanted to finish.  The end of the year closed out with me finishing 35 of them.  I am really happy with that number, especially since there were several projects I worked on that were not part of my FAL List.  I wrote blog posts for nearly all my finishes, and they can be found here:  2016 Finish-A-Long.  The finishes that aren't written as blog posts are on my Instagram account.
The Finish-A-Long was such a success for me, I decided to participate again this year.    I am not adding very many new projects to my list because I want to finish what I didn't get done in 2016.
The Basics

The FAL is a low pressure community event that allows you to make a list of projects that have already been started but not finished and thus are hanging about in your sewing room as UFOs. The list is linked up at the beginning of a quarter and then at the end of the quarter you link up a link for each item on your list that you finished. Each link is an entry into the random draw for great prizes sponsored by our generous sponsors. There is no penalty for not finishing something on your list.
Unfortunately, I only finished one project from my Quarter One list, and then I forgot to post it in the end of quarter link-up.  Having knee surgery partway through the quarter kind of threw me off completely.  I am after a fresh start, so Quarter One projects are becoming my Quarter Two projects!  In addition, I am adding a few new projects that have cropped up and removing some that I am not chomping at the bit to get done.
2017 Quarter One Finish-A-Long Projects:
1-9.  Sew Senior Class May Day Dresses
The high school my girls attend books a May Day celebration every year including a May Court comprised of the senior class. The girls in Harley's class have asked me to drew their dresses (there are only 9 girls). The fabric should be here by the end of the week, and once it arrives Harley and I will be cranking out dresses assembly-line style.  Of course the girls didn't all select the same dress, so I will be making the Made for Mermaids Mama Quinn, Patterns for Pirates Timeless Tunic Dress and Sweetheart Dress, and Bella Sunshine Designs Maggie Dress.
The fabric for the dresses is a lovely Charcoal Gray Double Brushed Poly from Knitpop, and will be here this week.  I am excited to get started on this project!

10.  Breeches – LARP
One of the problems I have had with previous costumes is that my leggings either slip or aren't comfortable.  This year I really wanted to make a pair of breeches that have a waistband and stay up much better.  They will be more functional as I'm running around the woods.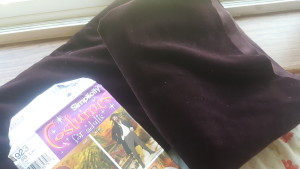 11.  Gold Satin Blouse – LARP
This blouse (probably using the peasant blouse pattern above) will go with the brown velvet breeches and the gold brocade doublet (below).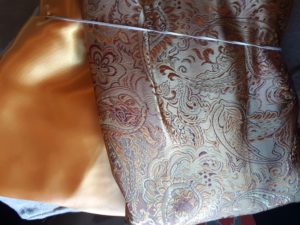 12.  Gold Brocade Vest/Doublet – LARP
I will be making a doublet/vest out of this brocade fabric to be worn over a blouse made out of the gold satin.  I will wear them both with the brown velvet breeches I am making.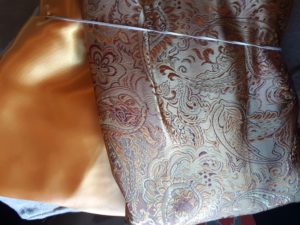 13.  Large Wizard Hat for Todd – LARP
I have the hat making supplies on hand, so all I really need to do is go through my stash and use some leftover fabric from his previous costumes to cover the hat frame with.
Last year, I made my first version of this bag, and I made quite a few mistakes. I am looking forward to making more, and making them correctly!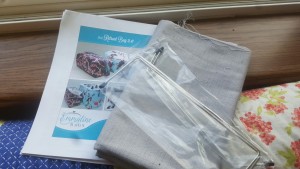 I have several lined drawstring bags I need to finish.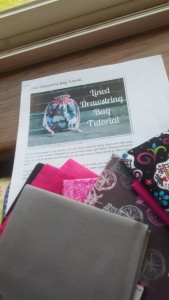 When I pattern tested the Bahama Mama Peplum Tankini, I intended to also make last year's bottoms – the Bahama Mama Boy Shorts, but I didn't get them finished prior to the testing call closing.  I have the fabric and pattern, I just need to get the suckers sewn up!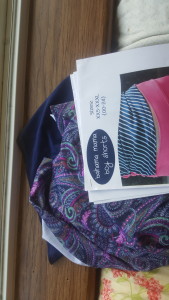 21.  Indigo Dyeing
Indigo Dyeing is interesting, and I think it would be a lot of fun, especially then using the dyed product to make something.
22.  Water Color Tinted Embroidery
I saw Rebecca's Water Color Tinted Embroidery from March, and I love the look!  I am not a huge fan of embroidery, but I think that is more due to lack of experience than general dislike.
23.  August TSNEM – Create a Bodice Sloper
So far, this project has been a miserable fail.  I have re-drawn the sloper pieces with better measurements.  I just need to assemble the muslin and make sure I got it right this time.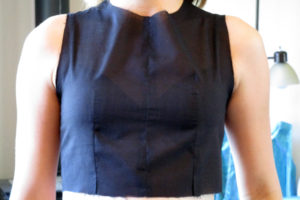 24.  September TSNEM – Hat & Mask Making
The base pieces for the hat are cut out and ready to start covering and stitching together.  I am using fabric leftover from my current LARP costumes.
25.  Denim Quilt
I have had the old jeans and other pieces of denim washed, trimmed, and ready to cut for YEARS.  I was able to get the blocks cut just before Christmas, and after I finish the Maggie Sew-A-Long, it will be my first priority.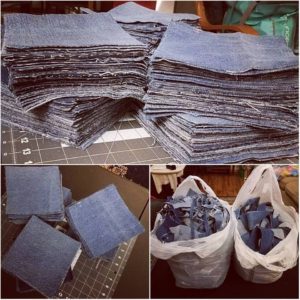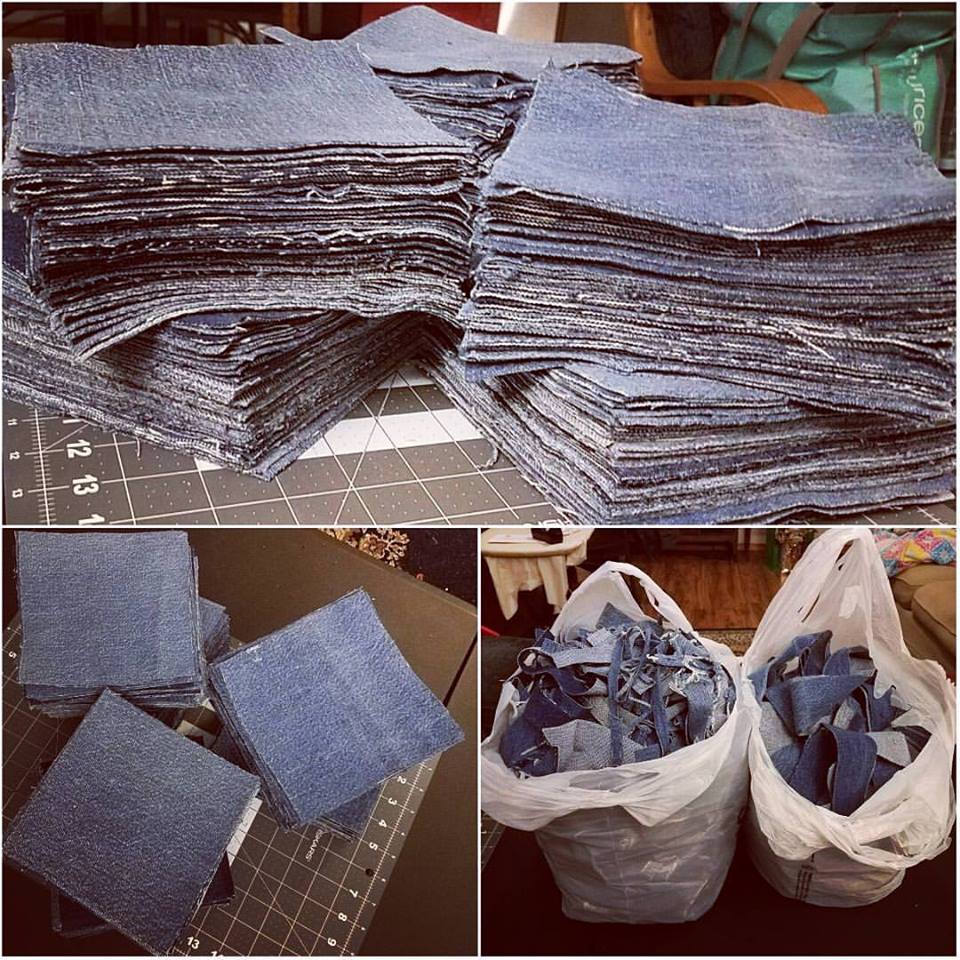 26.  Sewing Machine Cover
Earlier this fall my sewing machine quit working.  I frantically tried everything I could to get it working again, including cleaning.  I do clean it regularly, but it was still very dusty and covered in lint.  This is how I store it the majority of the time because I use it constantly.  I have decided that it needs a cover for when I am not putting it away completely.  I am going to use this pattern and tutorial from Bloom and Blossom.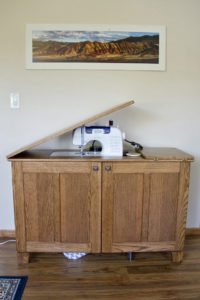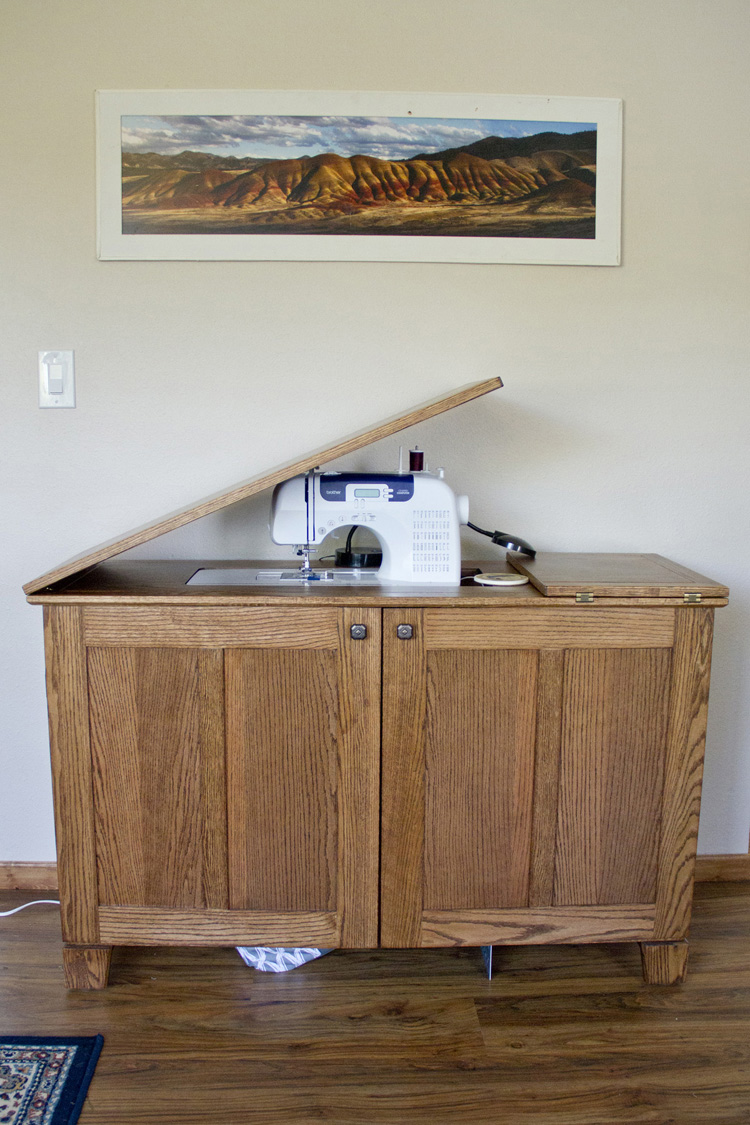 I have all this fabric in my stash.  I have not assigned patterns to fabric yet, but I will use the P4P patterns listed above.
50.  Microwave Bowl Holders
Todd's mom gave me one of these for Christmas last year, and I love it!  Unfortunately, everyone else in our house loves it, too, so I rarely get to use it.  I am going to make several more for us.  My mom made an offhand comment recently about liking them, so I will make a couple for her and my dad, as well.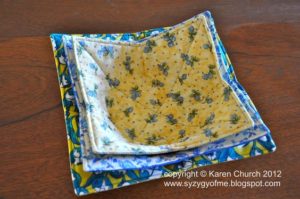 So, those are my goals for this quarter.  I'm keeping my fingers crossed that once I am able to be a bit more mobile that I will be able to accomplish them.
Do you have sewing goals this quarter?
If you liked this, you may also like these posts.