Welcome to To Do Tuesday December 27!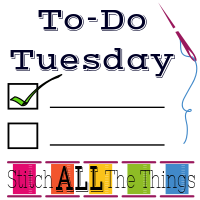 Christine at Stitch ALL The Things hosts To Do Tuesday.  TDT is a great weekly motivator to finish projects and (for me) to keep my To Do List manageable.
My list from December 20:
1.  Baby Gifts (two girls – neither knew until they were born)
2.  Write Dinner for Eight wrap up post with recipes
3.  Start working on the Maggie Sew-A-Long
4.  Make Patterns for Pirates Mama Bear Joggers
5.  Start piecing jean quilt
So, let's see what progress I made!
I hope everyone had a wonderful Christmas weekend!  We had a pretty crazy week here in Eastern Oregon.  In the past 14 days, we have had four major storms (with severe weather warnings) come through, dumping a total of about 10″ of snow in town and over 2+ feet in the outer areas in our valley.  In addition, we had a couple of crazy wind storms, so many of the outlying towns were completely cut off with drifted closed roads and treacherous driving conditions.  Luckily, though, we haven't had any major power outages, and our communities have stayed safe.
In our household, though, we have been struck down by one form of the plague or another – first Todd, who passed it along to Harley, and then to me.  Reagan has been battling a cold for several weeks, but I'm sure she will get better quickly now that she has a bit of a break from rehearsals and performances.  Terrance is the only lucky one who hasn't gotten sick, and he has avoided us like crazy – smart guy right there!
We had a great holiday weekend spent with all our local family.  We ate too much, slept too little, laughed, and enjoyed the time together.
I was able to accomplish much more than I expected to, and I feel great with what I have left to do!
1.  Baby Gifts
These are finally DONE!  Simple, but adorable little leggings in a bit of a larger size for when babies grow.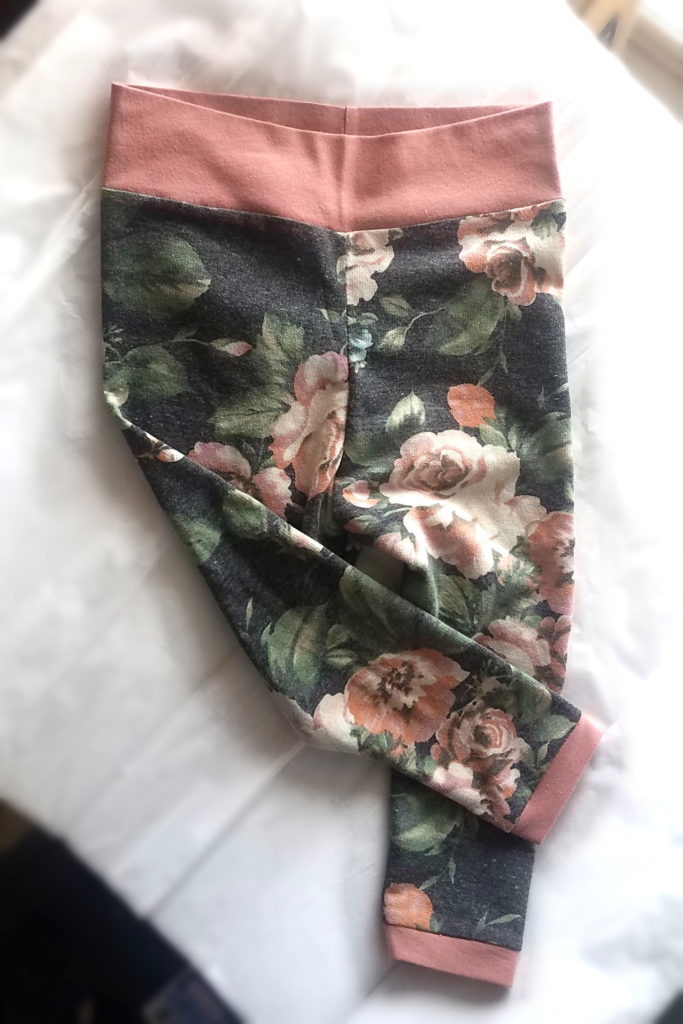 2.  Write Dinner for Eight Wrap-Up Post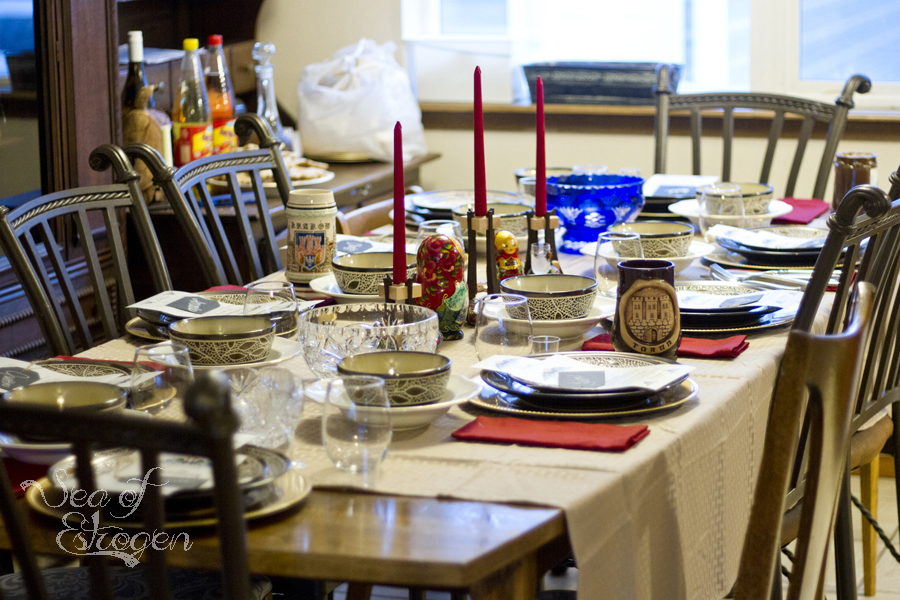 Check!  The full post can be read here:  Dinner for Eight – Poland Style.
3.  Start Working on the Maggie Sew-A-Long
I have the weekly post break-down completed, and now I am ready to get started with the sewing/photographing/editing/writing.  I am super excited, and I can't wait to share the Sew-A-Long with everyone.  If you're interested in participating, you can get a copy of the pattern here:  Maggie Top, Tunic, and Dress pattern from Bella Sunshine Designs.
I actually got these done, but I did something terribly wrong because they do not fit.  At. All.  They are way too big through the hips/butt/waist.  I am going to attempt to fix them so they are wearable, at least.  They were the very first thing I sewed with my BRAND NEW SERGER (thank you, Santa i.e. Todd), so I very well could have done something wrong.
5.  Start Piecing Jean Quilt
I didn't even touch the jean quilt this week, but with the business of the holidays, the crazy weather, and our family passing around the sickness, it doesn't surprise me.  I am keeping it on my list and the pieces out to work on as I get time.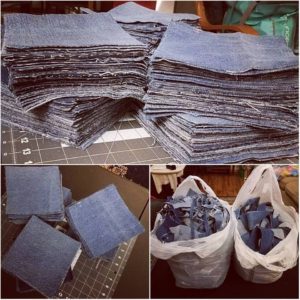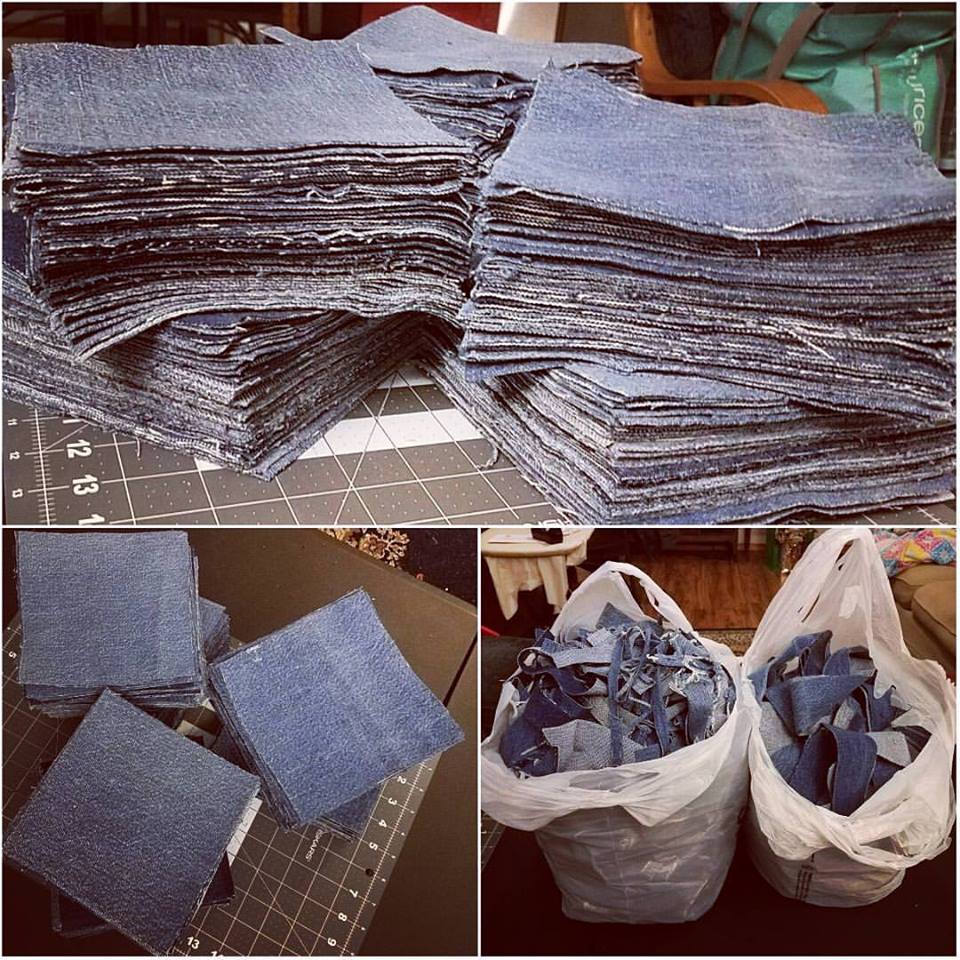 My To Do List is much smaller, smarter, and way less stressful these days!
1.   Work on the Maggie Sew-A-Long
2.  Fix Patterns for Pirates Mama Bear Joggers
3.  Start piecing jean quilt
4.  Write 2016 Wrap-Up/2017 Goals Post
What are you working on this week?
If you liked this, you may also like these posts.