I was recently sorting through images from a cruise I took with my dad in November, and I ran across this image of a White-fronted Bee-eater that I took at the San Diego Zoo.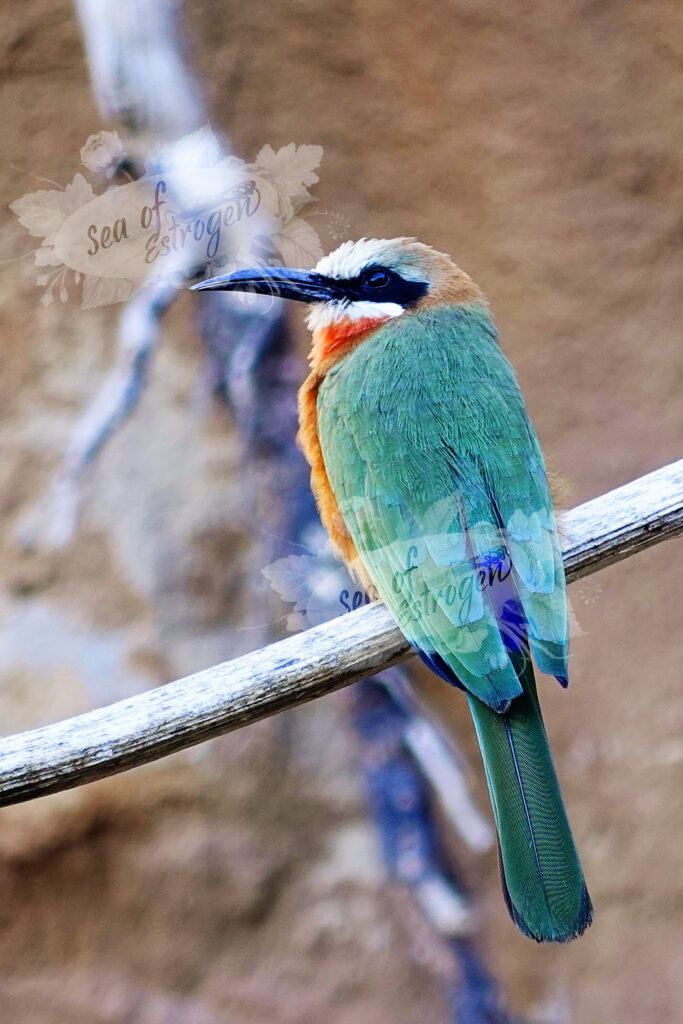 I did not take my digital SLR and lenses on this trip because I was worried about the bulk and weight. Instead, I used my phone and my Sony ZV-1 that I use for filming YouTube Videos and my phone. At that point in time, I had not used the Sony for still images, so I wasn't expecting any spectacular results.
I am more than pleasantly surprised at the detail and color of this image. Todd and I are already planning on having it printed large and hanging it on a wall in our house.
If you liked this, you may also like these posts.