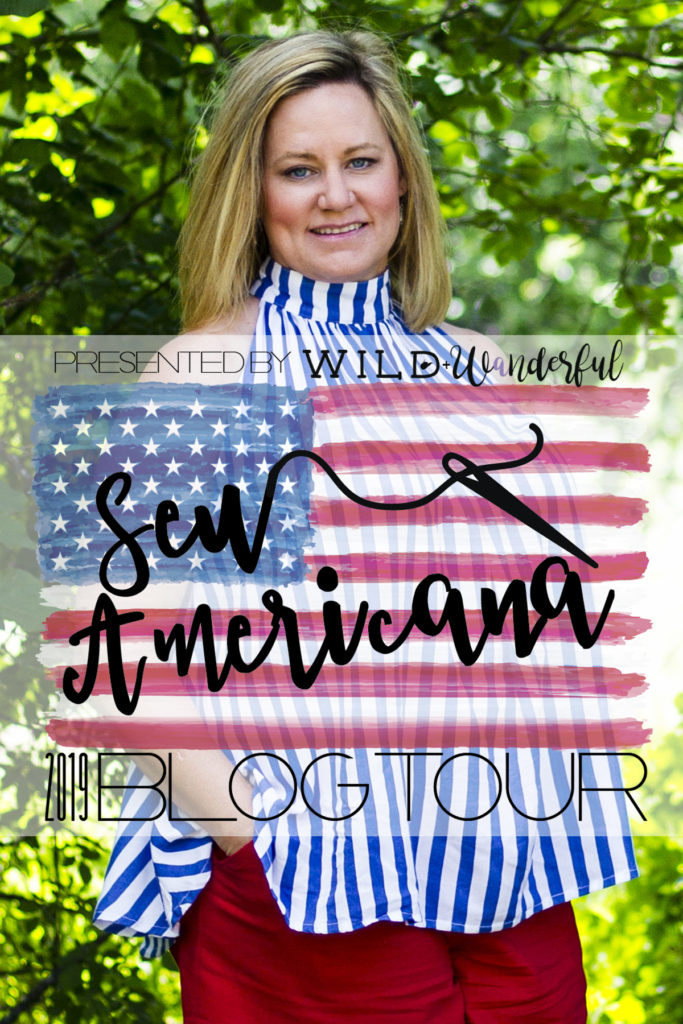 I am super excited that today is finally here because I get to share my creations for the fourth annual Sew Americana Blog Tour! Katy at Wild & Wanderful hosts the annual Sew Americana Blog Tour. Be sure to read all the way to the end to see the list of fabulous bloggers participating.
HAPPY BIRTHDAY, AMERICA!
I love celebrating Independence Day every year! Each year is different, and Todd and I never really know what we're going to do until shortly before the holiday. I like to make clothing that can be utilized year-round rather than being holiday specific (though I do own a few of those pieces). This year, I decided I wanted to make a couple of items that I can wear to work and on summer outings.
The Stripes Have It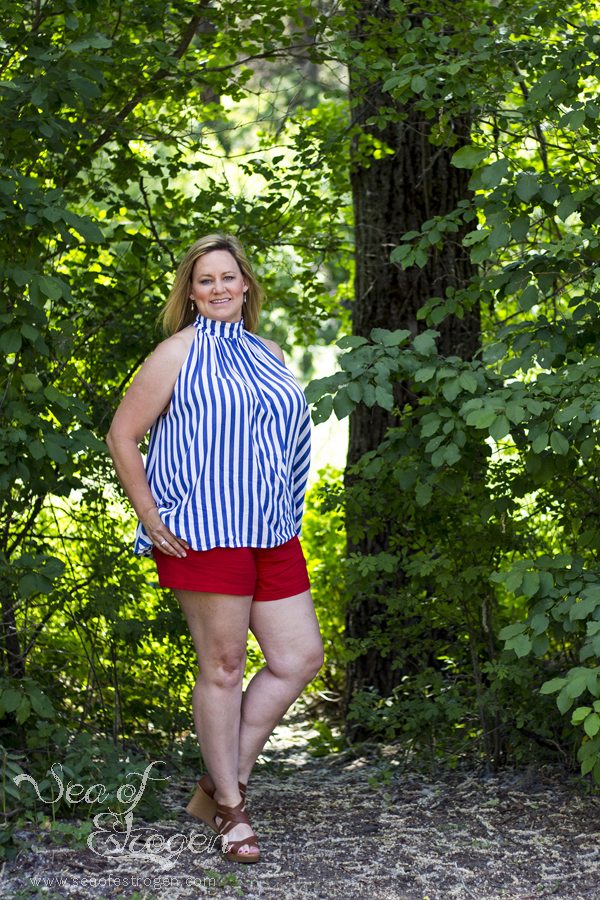 I used the Greenstyle Creations Taylor pattern and Mily Mae Fabrics red linen to create my shorts.
My top is the Rebecca Page Emma pattern high neck dress and top pattern. Sly Fox Fabrics generously contributed this gorgeous blue and white stripe rayon challis for the top.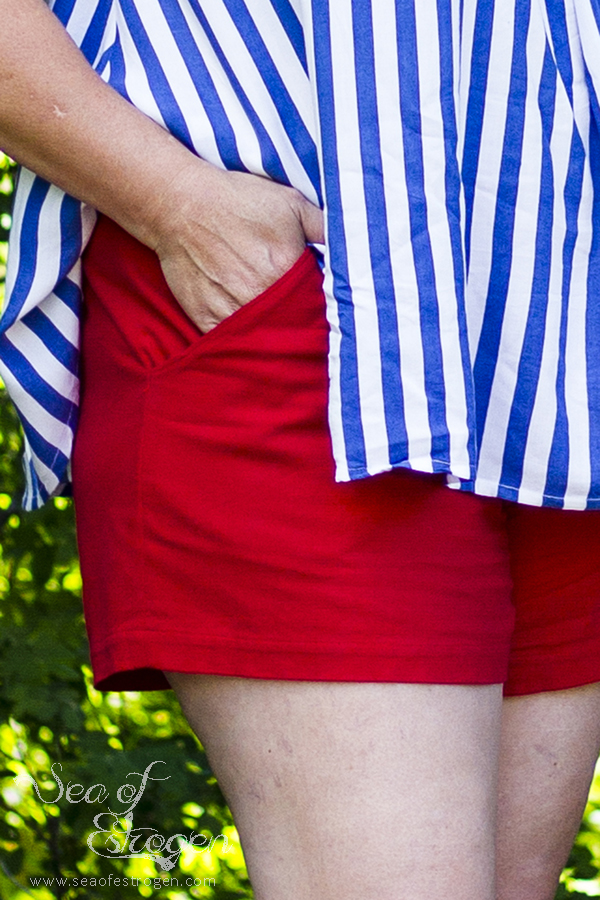 The Taylor shorts include either a pleated front or flat front options, front pockets, and zipper fly. Don't be intimidated by the zipper, though, the pattern instructions are detailed and easy to understand!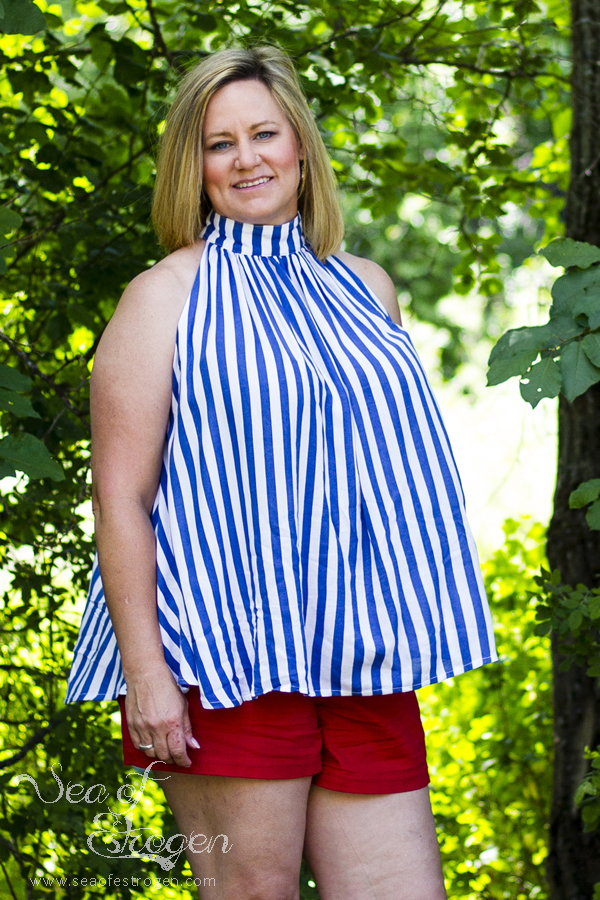 This is the second time I've made the Emma top. I love it even more now than the first time I made it. Initially I was really nervous about making myself a swing style top because I was afraid the size of my chest would cause it to look like a tent. I am pleasantly surprised to feel comfortable and at ease in this top. In addition, it is long enough I can add a waist sash if I choose to.
I love that this outfit is perfectly patriotic without being over the top. I can't wait to wear it to the parades and bar-b-ques we're attending!
Sweet and Feminine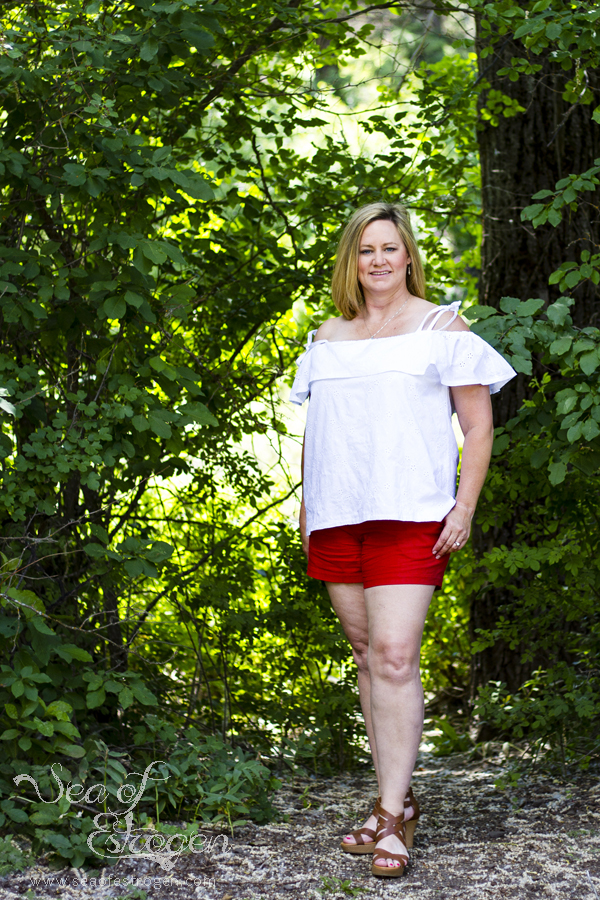 For the second option, I decided a cute, feminine top would work well to pair with my shorts. I used the Made for Mermaids Women's Daphne and Mily Mae Fabrics white eyelet to create a sweet, simple top.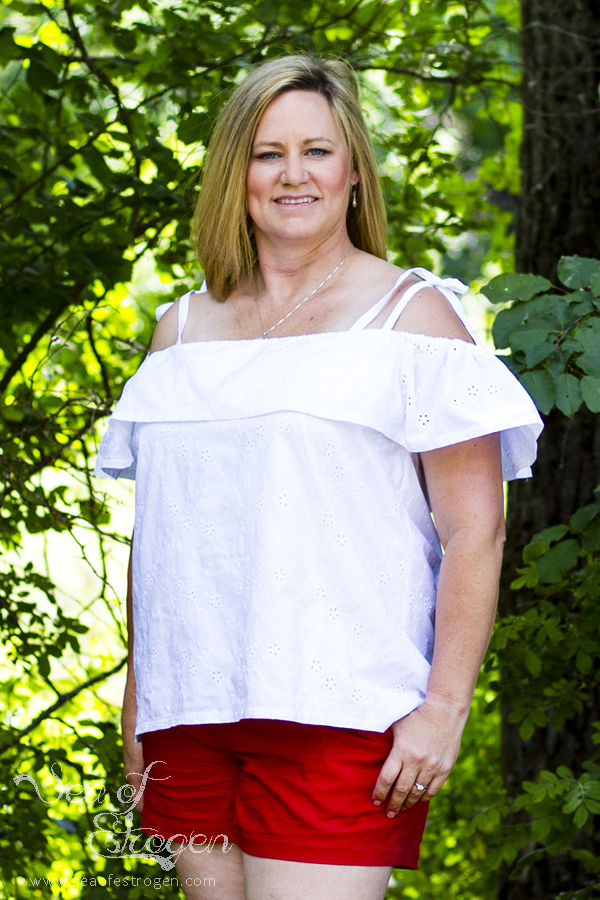 I chose to make the ruffled version of the top with shoulder ties. The shoulder ties are attached in a way that they can be tucked inside the top for a completely off-the-shoulder look.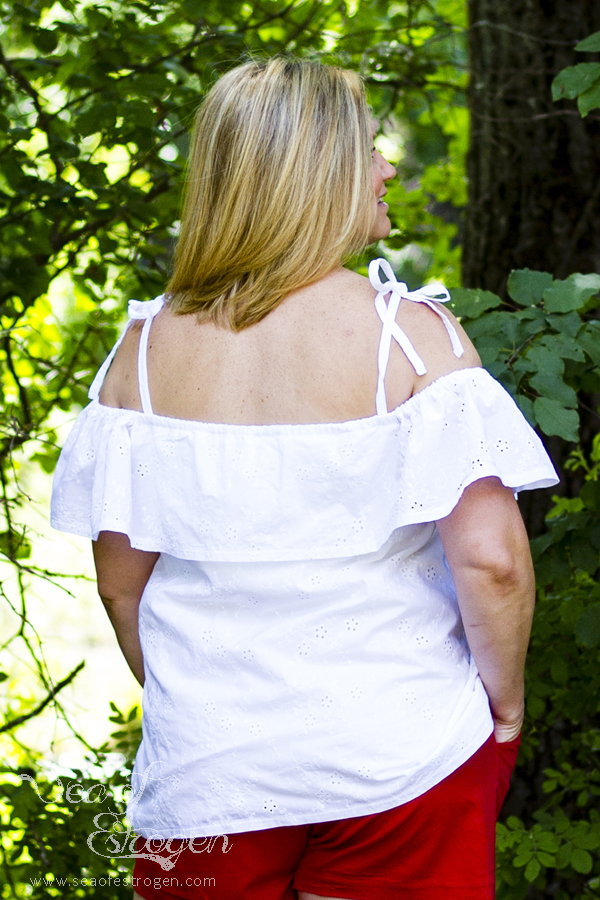 The eyelet is a tad see-through for my comfort, and I wasn't sure about it. In the long run, I lined the front and back bodice pieces. I used plain white cotton broadcloth from my stash as lining. The armscyes and neckline attach the lining to the bodice.
LINKS
Even though I included links throughout this post, sometimes it's easier to have them all in one place.
BLOG TOUR
Check out the amazing bloggers who are participating in this blog tour.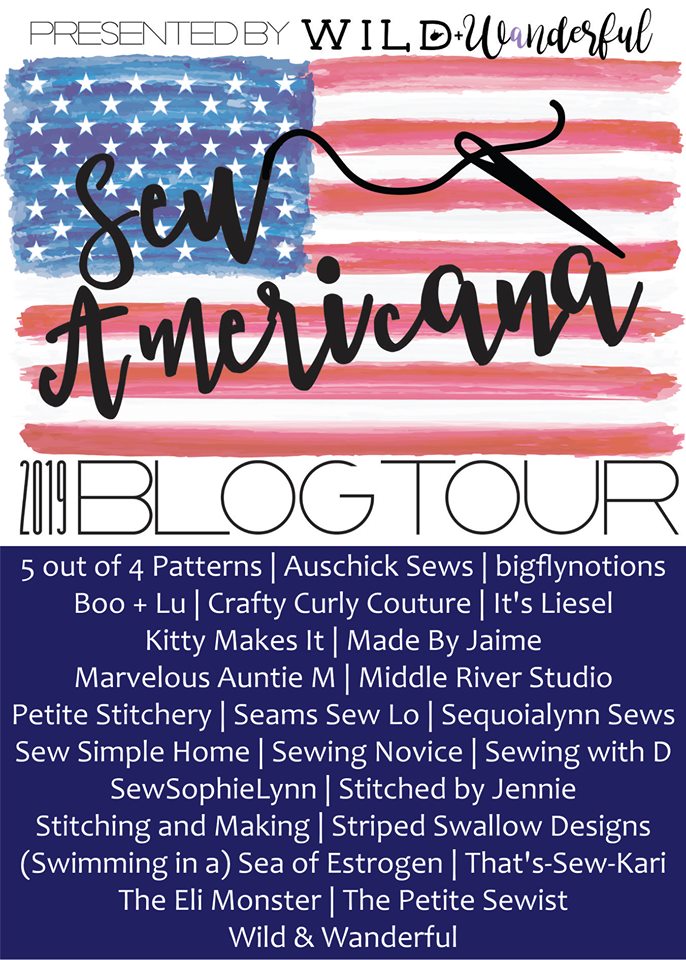 Monday, June 24:
Wild & Wanderful · The Petite Sewist · That's-Sew-Kari · Stitched by Jennie · Marvelous Auntie M
Tuesday, June 25:
Petite Stitchery · auschick sews · Sew Simple Home · Sewing Novice · Striped Swallow Designs
Wednesday, June 26:
(Swimming in a) Sea of Estrogen · The Eli Monster · 5 out of 4 Patterns · bigflynotions · Stitching and Making
Thursday, June 27:
Middle River Studio · It's Liesel · Sewing with D · Kitty Makes It
Friday, June 28:
Boo + Lu · Sequoialynn Sews · Seams Sew Lo · Made By Jaime · SewSophieLynn
If you liked this, you may also like these posts.