Welcome to To Do Tuesday – April 3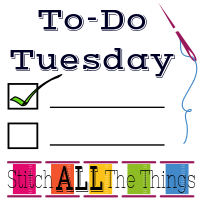 Christine at Stitch ALL The Things hosts To Do Tuesday. TDT is a great weekly motivator to finish projects and (for me) to keep my To Do List manageable.
My list from March 27:
1. Patterns for Pirates Dress Pattern Test
2. Gray Quilted Knit Vest
3. Work-In-Progress TBD
What a nice week we had! Last week was Spring Break for our kids, and Harley made it home from school for the long weekend. It was awesome having them all in the house again. It's definitely too quiet with them gone. Sunday afternoon, we had a nice dinner of tri-tip with the kids, my parents, and Todd's parents, in addition, Terrance's girlfriend and friend Wyatt were there, as well. Our little house was definitely full, but in the best way ever.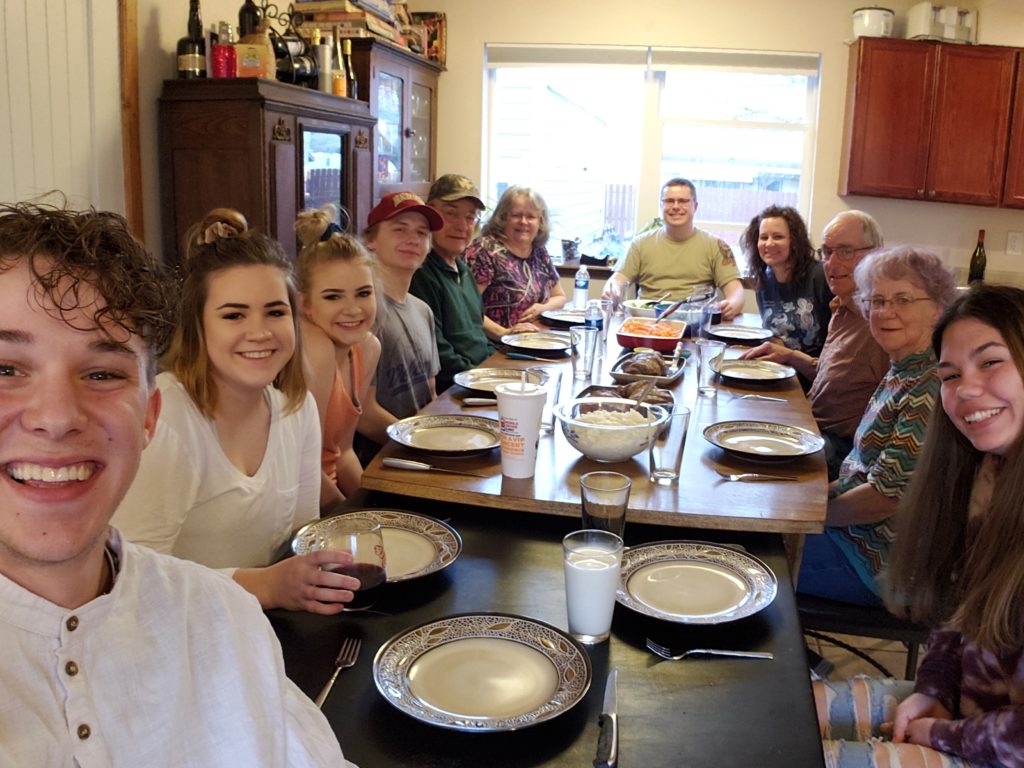 1. Patterns for Pirates Dress Pattern Test
DONE! The Patterns for Pirates and Made for Mermaids ladies are killing it with their dress patterns! I love this new one, and already have a couple more cut out after the test. This pattern is releasing later this week, and I will have a blog post about it when it does. I can't share a picture of the dress yet, but I will share a picture of the fabric I used. It is amazing (sorry the picture is a little blurry)!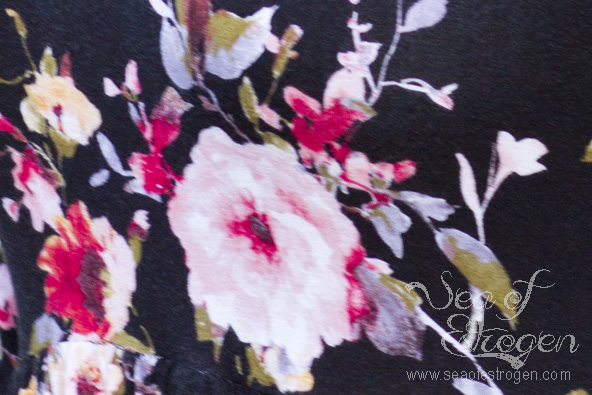 2. Gray Quilted Knit Vest
Almost done. This project is redemption for a complete project fail from last week. I cut out a vest pattern and lined it, but had such a complete utter fail installing the zipper, that I had to toss the project. The fail was awful – basically, the fabric stretched WAY more than it should have, even though I pinned the crap out of it. It was awful. Seriously. I was going to just toss the pattern and not try again, but had some amazing quilted knit from Mily Mae Fabrics, so I decided to try one more time. I did not line this version, and is going together much more easily!  The final steps are to finish the binding and install the zipper, and then it will be done.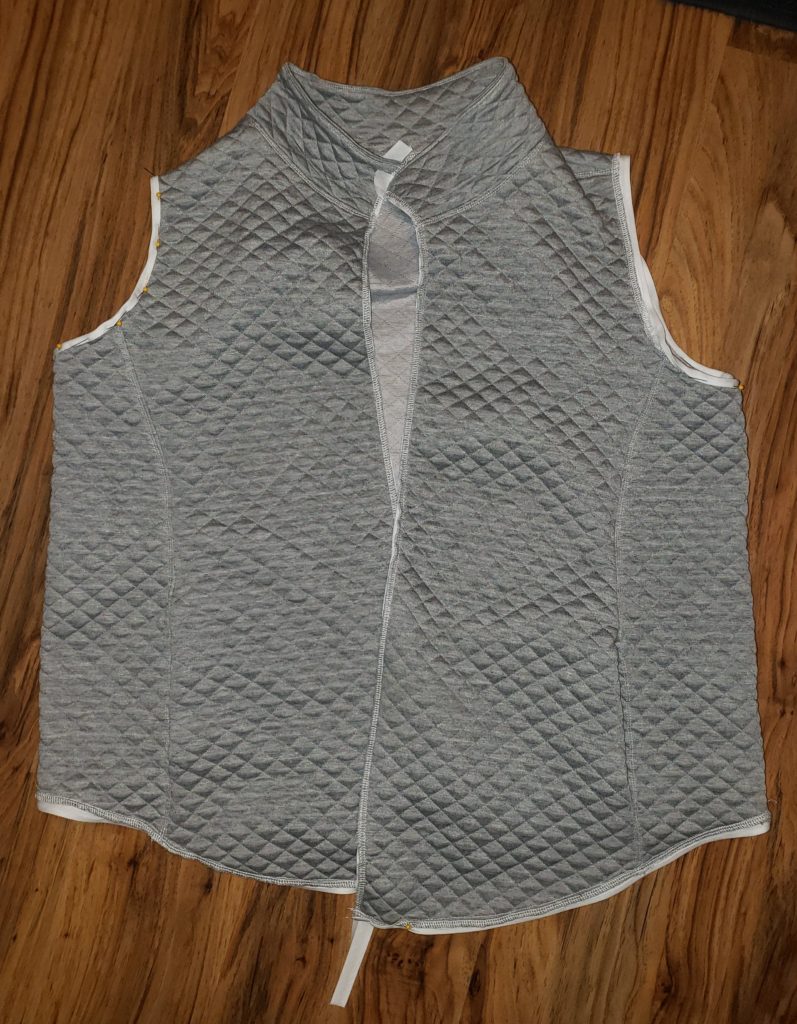 3. Work-In-Progress – Amanda's Other Maternity Top
The Work-In-Progress I decided to complete this week was the additional Layer Me Up Tee with Maternity Mods I had cut out for Amanda (read all about her surprise in last week's To Do Tuesday – March 27). I have not finished it yet, but it is next on my list as soon as I finish the quilted vest.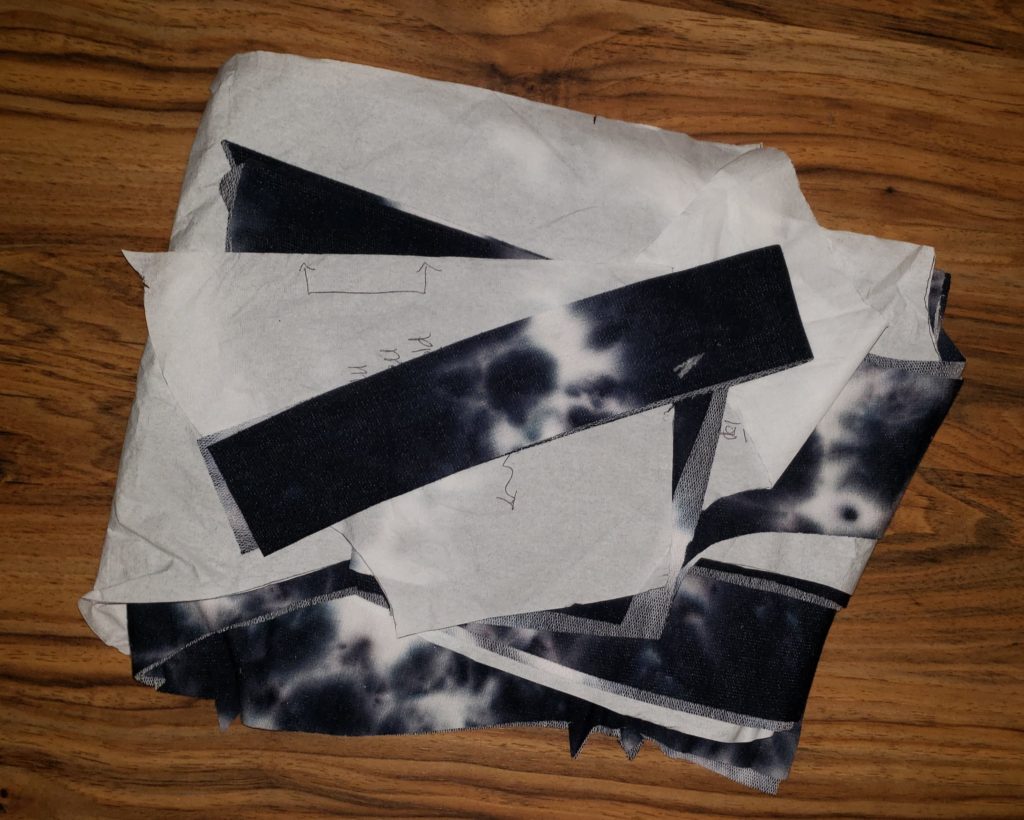 4. Vintage Lace Strike-Off Sew
Every now and then, when a custom-fabric pre-order round is going to open, I receive strike-off samples from Vintage Lace to sew up and share. I received a package last week, and it was love at first sip. 😀 If you look really closely at the fabric I on the front and back of this P4P Slim Fit Raglan, you'll notice that it includes coffee stain rings . . . in the shape of Mickey Mouse Ears! So cute! The saying on the front panel is pretty accurate, but I'd say I'm a nightmare before my morning routine (including coffee drinking) is finished. I just can't think or function well otherwise.
I had quite a bit of the print left over after making the SFR, so I made a pair of bike-short length P4P Peg Legs to go with it to lounge around the house in. They are SO comfortable! If you see me inside my house after work, expect to see me in this shirt and shorts.
The pre-order for this round of fabric is opening tomorrow at Vintage Lace Prints, and it will be open through April 17th.
I have decided to keep the WIP item on my list each week with the goal of getting at least one finished per week. The plan is to not decide ahead of time what I want to work on, rather, I'll just grab something from my WIP stack when I have time to work on them. In addition to the WIP item, I have also added a cardigan pattern test and a blog tour project.
My current to-do list:
1.  New Horizons Pattern Test
2.  Petite Stitchery Blog Tour Project
3.  Work-In-Progress TBD
Are you working on anything fun this week?
If you liked this, you may also like these posts.