Welcome to To Do Tuesday – January 30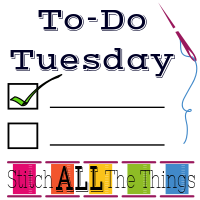 Christine at Stitch ALL The Things hosts To Do Tuesday.  TDT is a great weekly motivator to finish projects and (for me) to keep my To Do List manageable. Unfortunately, I haven't kept myself very accountable for the past six weeks or so. I did finish all my projects, but a lot of them didn't get photographed. The past few weeks have been wonderful, but my list is growing, and I am finding the need for accountability again.
My list from December 12:
1.  Christmas Project Sewing
2.  DIBY.Club Pattern Test
3.  Fun Projects
4.  Laela Jeyne Pattern Test
5.  Seamingly Smitten Project & Photos
The past six weeks have been great – spending time with family over the holidays, relaxing, and just enjoying this beautiful area we live in.  Additionally, I was able to go to Corvallis for a weekend to help Harley move from her old apartment to a new one.  It is a great change for her, and I know she will be happy and safe.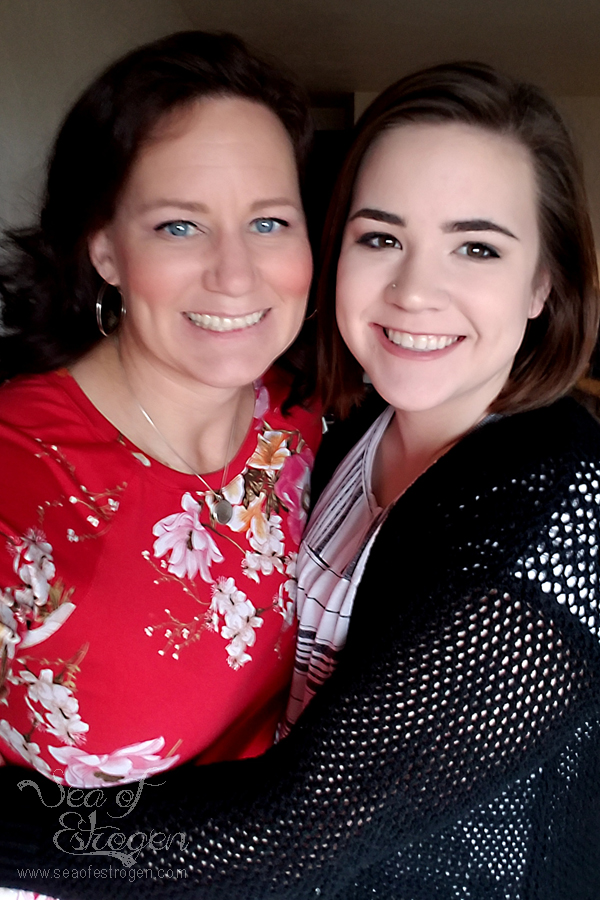 1.  Christmas Project Sewing
I finished all the projects, but I didn't get a good photo of any of them.  I do have one that wasn't sized quite right, so I am making another.  You'll just have to take my word for it that they turned out well! 😀
2.  DIBY.Club Pattern Test
I have finished my portion of this test, but the pattern is not releasing yet because the designers are still working on perfecting the plus size pattern.  I do still need to take some additional photos, write, and have a blog post ready to publish.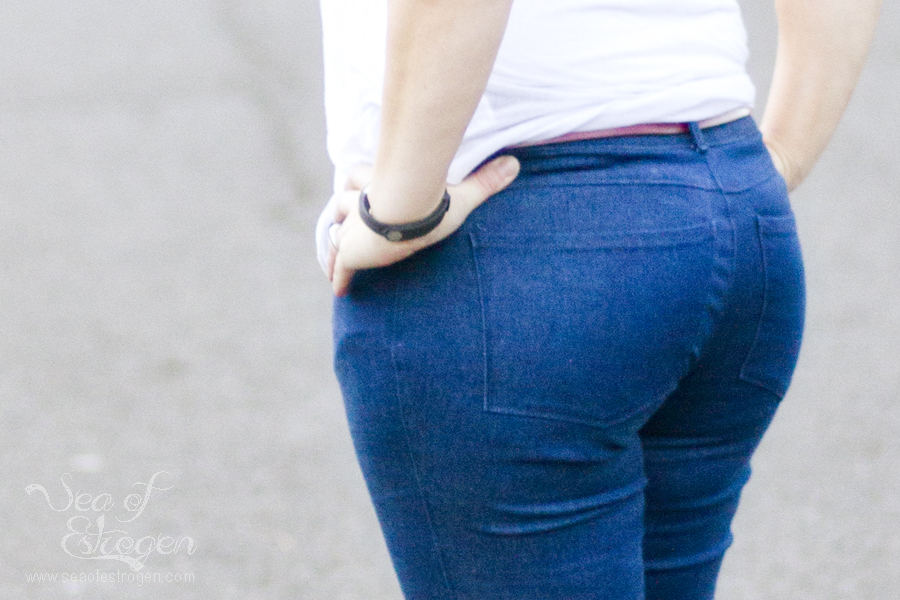 3.  Fun Projects
Fun projects are the theme of the past few weeks.  A few of the finished items are below.  First is the second Pumpkin Spice Dolman (PSD) top from Patterns for Pirates I talked about in my last TDT update.  It is made out of a gorgeous gun-metal colored crushed velvet, and I wore it to my company Christmas Party.  The second two pictures are a black & white striped PSD with a green sweater knit Grandpa Cardi.  I made the final two for a night on the town; however, I never got the chance to wear them out of the house.  The gold pants are Patterns for Pirates Peg Legs, and the top is the Made for Mermaids Mama Claire. All of the fabrics are from Mily Mae Fabrics.
4.  Laela Jeyne Pattern Test
In addition to the DIBY.Club pattern test, this one is complete, as well; and my blog post about the test and pattern will publish this week.  I will link it in next week's TDT post.
5.  Seemingly Smitten Project & Photos
I was contacted by Jenny from Seemingly Smitten asking if I would be willing to sew and photograph her new pattern, the Easy Peasy Nightgown for Women.  It is a great pattern, and I enjoyed making it.  The Easy Peasy Nightgown features raglan sleeves, short or long sleeve options, cuffs (optional), a curved or straight hem and is finished with a neckband!
6.  Petite Stitchery Blog Tour
Finally, the last "official" project I worked on over this break was a project for the Petite Stitchery Winter Collection Blog Tour.  I received and sewed two patterns featured on the linked blog post.  The sweater is a new favorite, and the leggings are ultra-comfortable!
Over the past week or so, I have added a couple pattern tests for Made for Mermaids.  In addition, I accepted a custom sewing project for a local theater group.  Reagan is part of a youth theater troupe (OHYA!) that is competing at the Junior National Competition in Sacramento in February.  The eight girls in the group are wearing black leggings for the competition, and I am in the process of making them now.
My current to-do list:
1.  DIBY.Club Pattern Test – Additional Photos, Write, & Publish Blog Post
2.  Laela Jeyne Pattern Test – Additional Photos, Write & Publish Blog Post
3.  Made for Mermaids Mama Pattern Test (Top)
4.  Made for Mermaids Mama Pattern Test (Bottom)
5.  Made for Mermaids Girls Pattern Test (Top)
6.  OHYA! Performance Leggings
What are you working on this week?
Amy