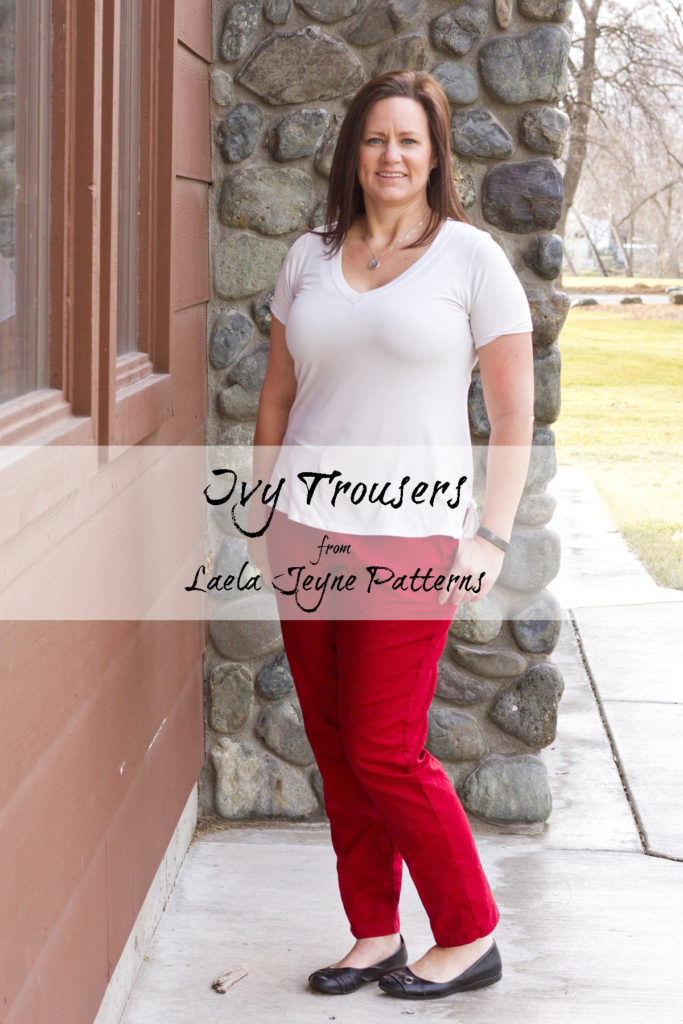 Laela Jeyne Patterns is releasing a brand-new Wanderlust Collection, and they are celebrating their third anniversary at the same time!  I am sharing one of the collection patterns today – the Ivy Trousers!
Laela Jeyne Ivy Trousers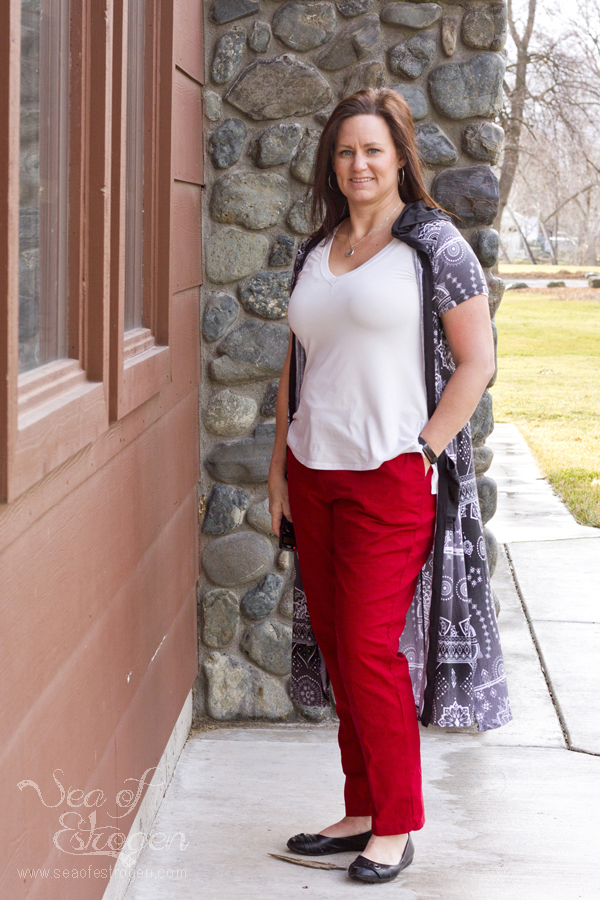 I have always had a hard time finding ready-to-wear pant/trousers that fit my body correctly, and frankly, I'm more of a jeans and t-shirt type of girl.  Until now.  Enter the Ivy Trousers.  I made several pairs of these during testing, and each one fit amazingly well!  I am looking forward to making some dressier shorts and cropped versions for summer!
Features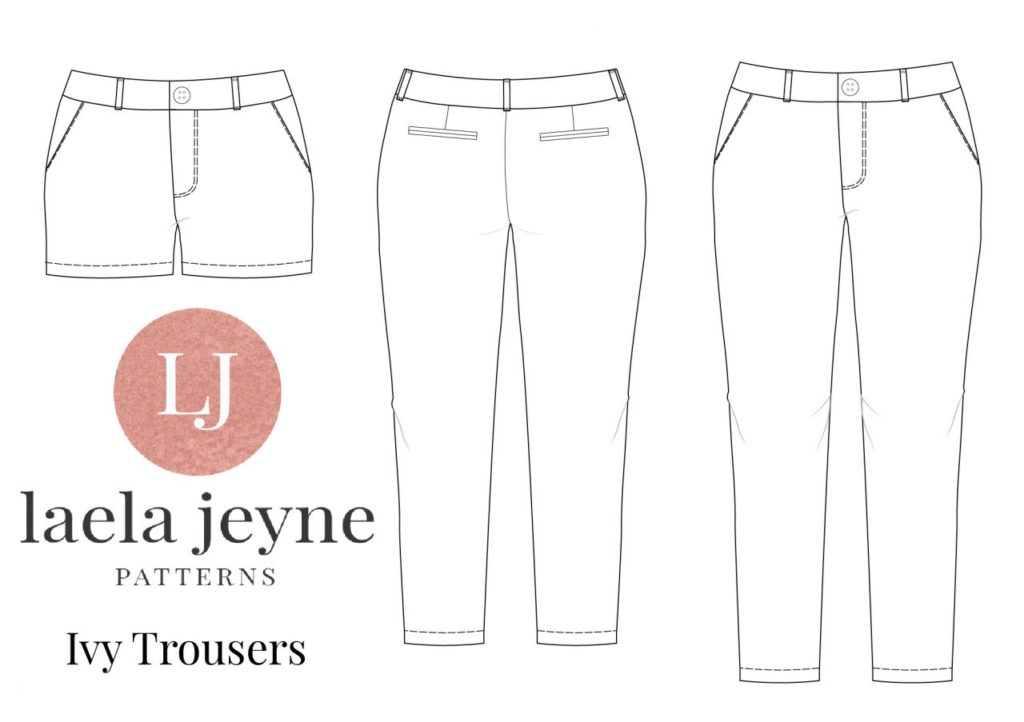 The Women's Ivy Trousers are a classic chino with a relaxed, slim leg.  The pattern includes welt back pockets, side pockets, and three lengths.  Light to medium weight non-stretch fabric, such as twill, suiting, and corduroy, are best for the Ivy Trousers.
Sale Details
The Ivy Trousers are on sale for $5.00 through February 3 at midnight EST.  In addition, the entire Laela Jeyne Pattern Catalog is on sale with all clothing patterns on sale for $5.00 each, and all swim patterns on sale for $6.00 each!
Laela Jeyne Patterns is hosting a blog tour to celebrate their anniversary and the release of the Wanderlust Pattern Collection.  Check out the schedule  for the round-up here:
Laela Jeyne Patterns Wanderlust Collection Blog Tour
January 30
Sea of Estrogen – A Jennuine Life – Once Upon a Sewing Machine
January 31
Stitched By Jennie – Sew a Piece of Joy
February 1
Sew Sew Ilse – The Sewing Scientist
February 2
Anna's Heirloom Boutique – Sew You Think You Can Sew – Nini and Ash
If you liked this, you may also like these posts.