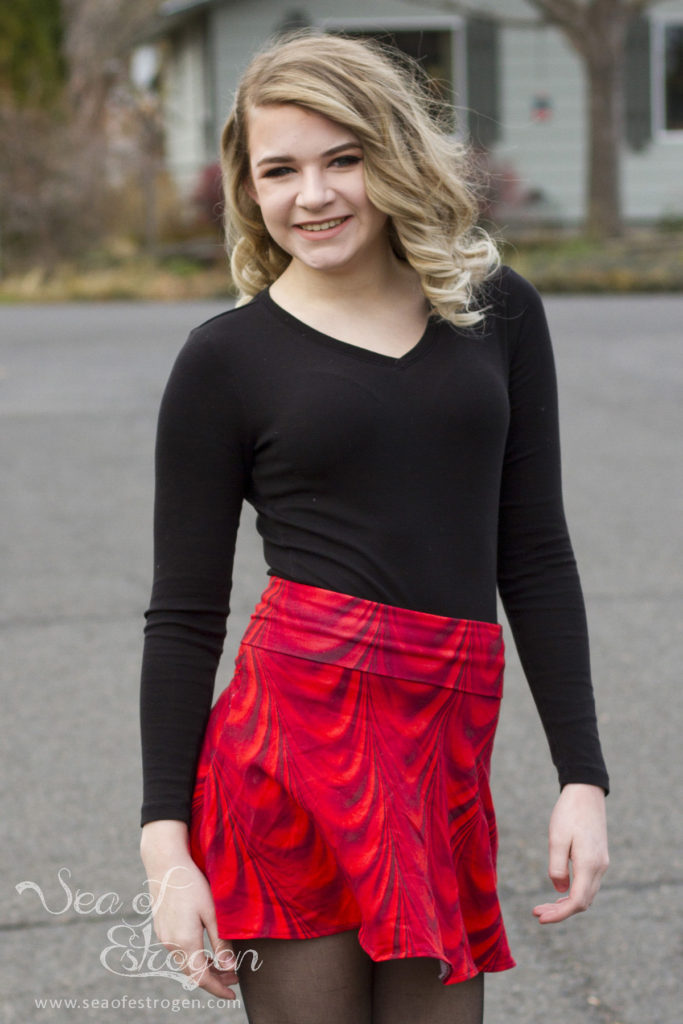 I am super excited about this round of fabric pre-order strike-offs I sewed for Vintage Lace Prints!  They are part of a Broadway pre-order, and all the designs available are amazing!  Lucky for me, I have a built in theater lover who is more than happy to model for me.  Reagan loves her new pieces of clothing!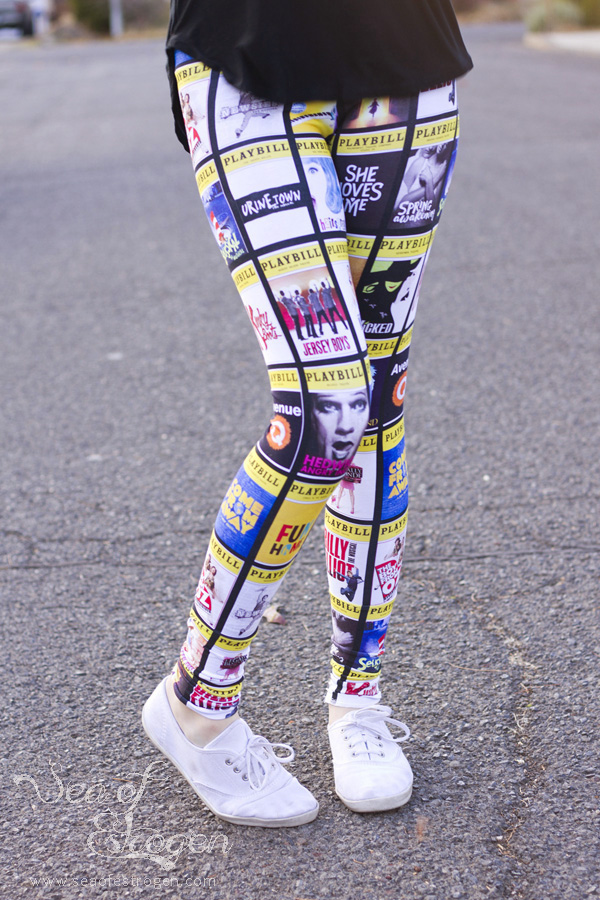 The Vintage Lace Broadway pre-order closes tonight (11/28), and there will only be a small amount of retail available once all orders are cut and shipped.  Don't miss out on getting some by waiting!
Dear Evan Hansen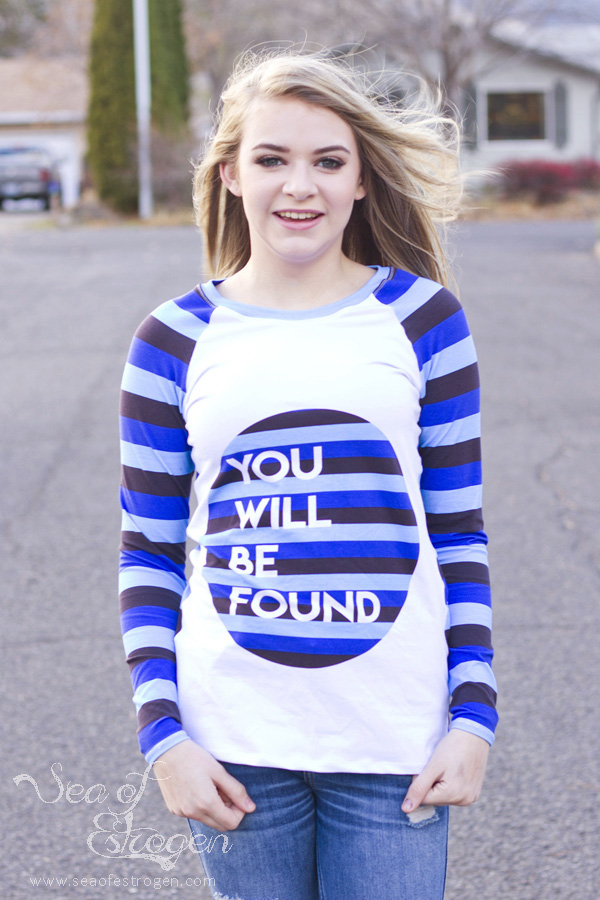 This shirt is from the show Dear Evan Hansen, which involves with controversial subject of teen suicide.  Organizations that support the awareness and prevention of teen suicide receive a portion of the proceeds.  Morgan, the designer of this round of prints, has chosen to donate her entire commission to a charity that represents the issue of suicide, self-injury, depression, anxiety, and depression. The charity chosen is To Write Love on Her Arms (TWLOHA).  I used the Patterns for Pirates Slim Fit Raglan for this shirt.
"You are not alone and this is not the end of your story."
Curtain Call
In addition to the Dear Evan Hansen panel and coordinating stripes, I received this gorgeous red curtain fabric, called "End of Scene".  It made a perfect half-circle skirt for Reagan!  I used the Patterns for Pirates Sweetheart Dress skirt portion with the tall waistband from the P4P Peg Legs.
Playbills
Finally, the last strike-off sample I received was this gorgeous Modern Playbills.  The playbills made a great pair of P4P Peg Legs for Miss Reagan.  I didn't have quite enough for the waistband, so I improvised.  I used some "End of Scene" remnants for the waistband, and I it works perfectly!
If you liked this, you may also like these posts.