Welcome to To Do Tuesday September 19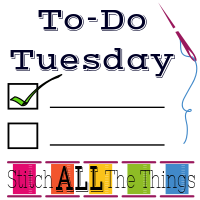 Christine at Stitch ALL The Things hosts To Do Tuesday.  TDT is a great weekly motivator to finish projects and (for me) to keep my To Do List manageable.
My list from September 12:
1.  Sewing Portfolios Ambassador Project & Blog Post
2.  Pins & Needles Kit Assembly & Blog Post
3.  Finish re-doing Harley's room
4.  Make another "Marjorie" dress with a high-low skirt hack for the pattern release blog tour
Yay for getting stuff done!  I was able to get two things on my list checked off, and I accomplished several other items this week, as well.  We have some friends who remodeled part of their house and needed to install a few tiles at the base of their new stairs.  Todd & I went over there a couple nights last week, and I laid the tile and grouted it for them.  It was the first time I laid out and cut tile without my dad's help, and I'm really proud of how well I did.  I was thrilled I didn't have to call him for help figuring out the angled cuts on each end.
In the process, I was also able to cut a few tiles that need replaced in our own house, and I'm ready to get them installed!
1.  Sewing Portfolios Ambassador Project & Blog Post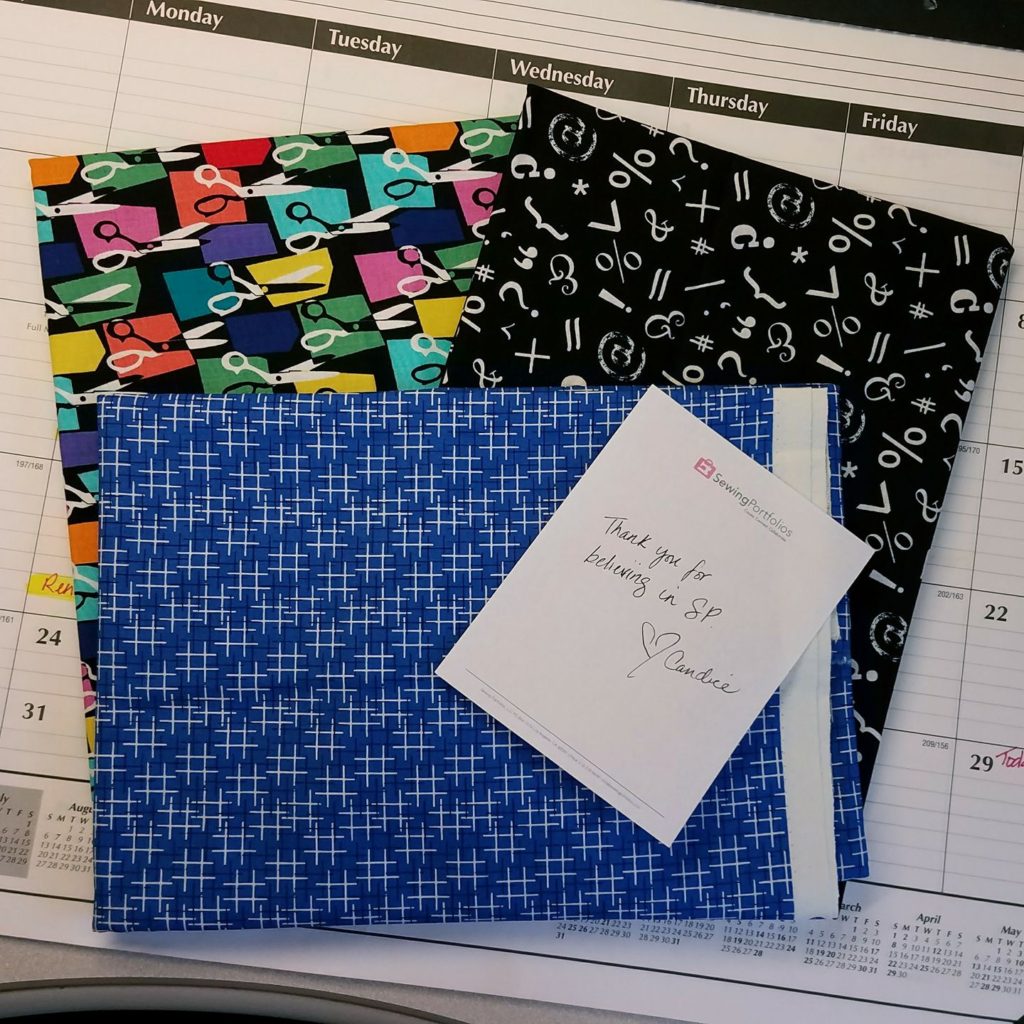 I know what I would like to make out of these fabrics that I received from Michael Miller Fabrics and Sewing Portfolios Ambassadors, and I have them ready to sew.
2.  Pins & Needles Kit Assembly & Blog Post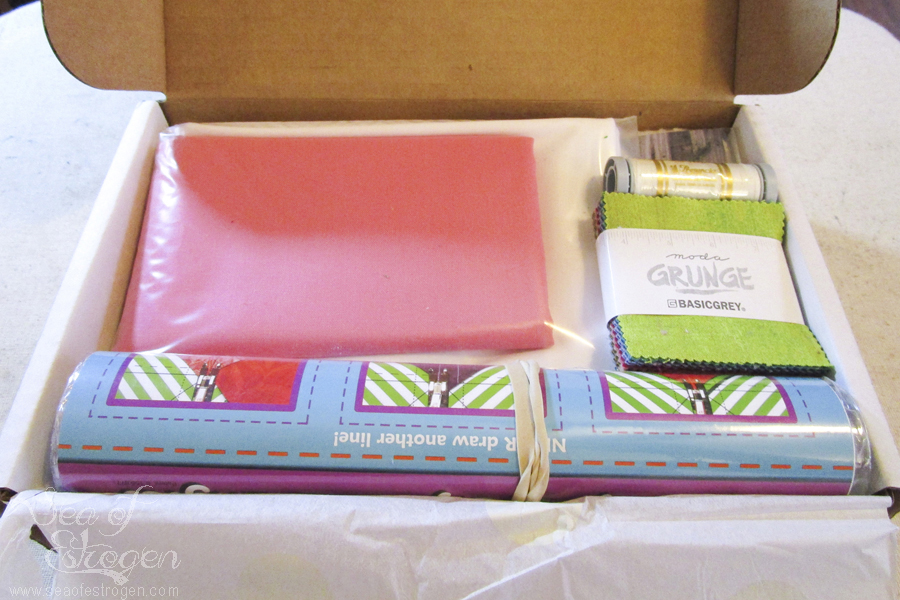 I wrote a post about Unboxing my Pins & Needles Kit, and now I am getting ready to assemble the project. I have time to put this project together now that we are finally getting some rain and can't work outside.
3.  Finish Re-Doing Harley's Room
I finished re-painting Harley's Room, and was getting ready to move all my sewing stuff; however, a friend of ours has found herself in need of a place to live for a few months, so she has moved in.  I am thrilled we can provide a soft landing for her.  She brought a pet with her, and I find it ironic that "Calcifer" curled herself up on Harley's Harry Potter book collection.  She also shed her skin almost immediately after moving in.  It was so fast and amazing!
Before: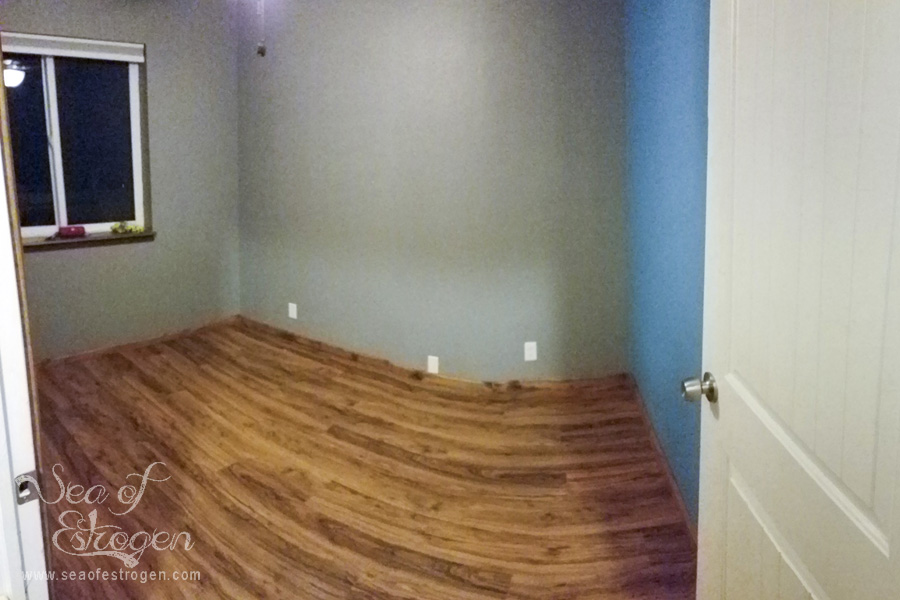 After: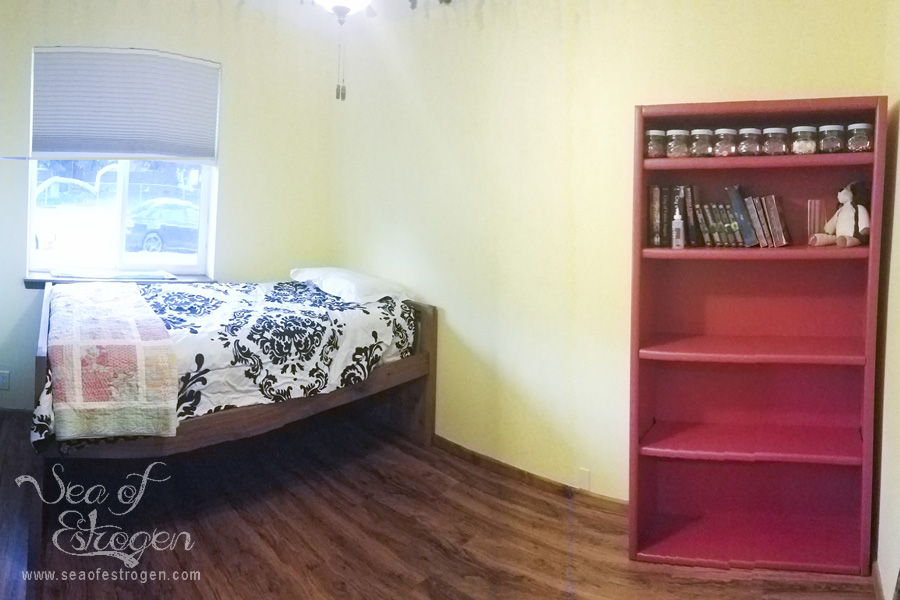 Calcifer shedding her skin and making herself at home.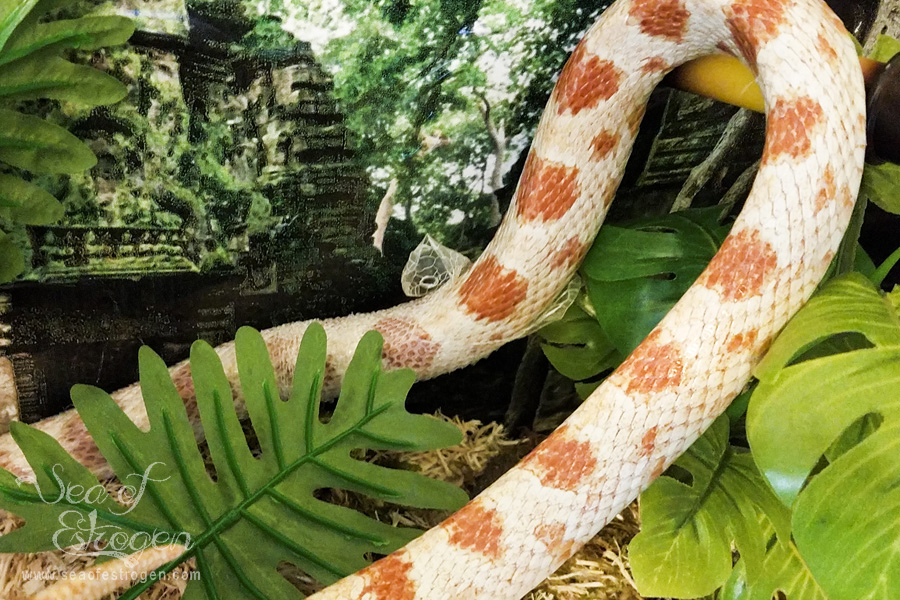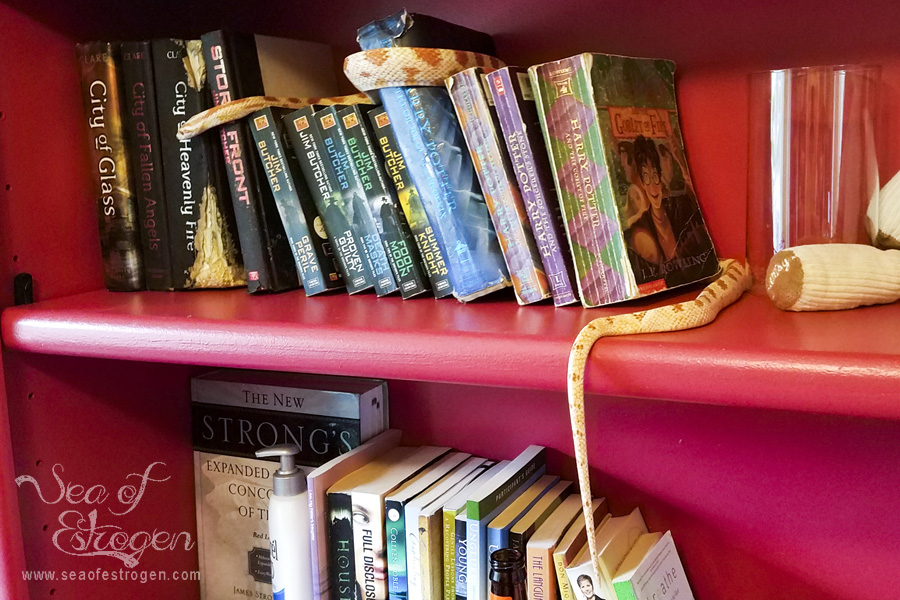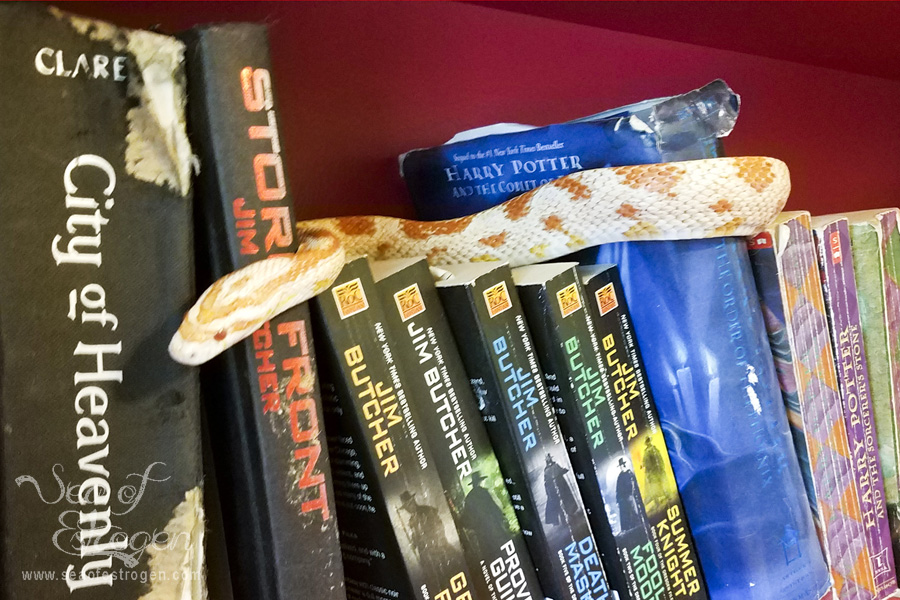 I have to admit, that as much as I miss Harley and was looking forward to having a sewing room, I'm thrilled to have the room occupied by another young woman.  Furthermore, we are very fond of her, and we're happy to have her with us.
4.  Sew Another "Marjorie" Dress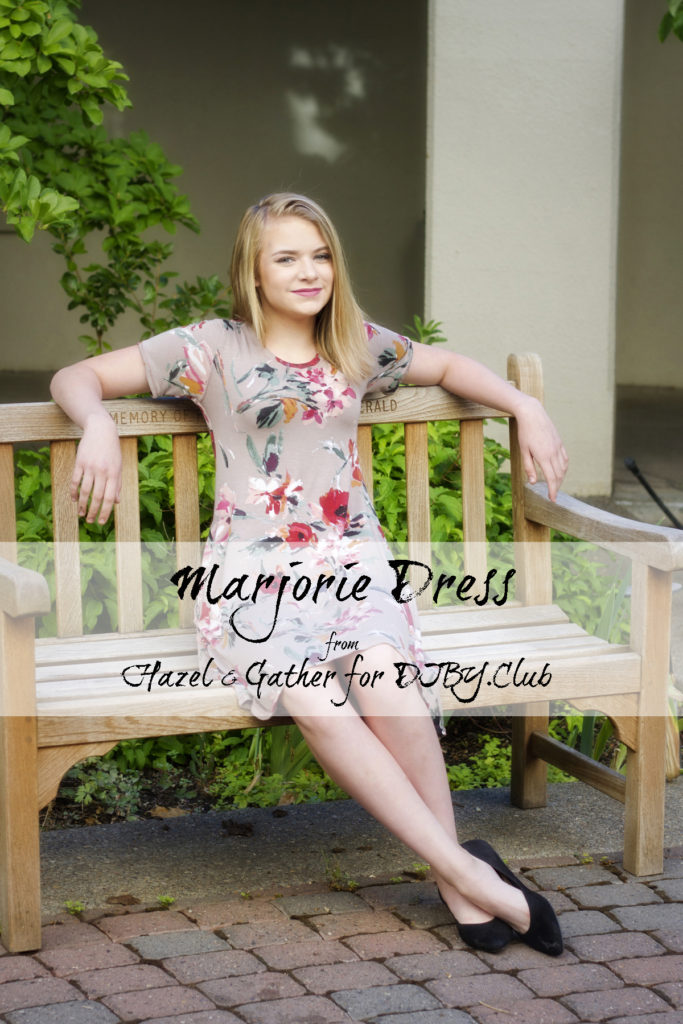 I did not make a second dress, as planned.  However, I did detail in the Marjorie Dress Blog Post how I made the exaggerated high-low hem.  Reagan loves this dress!
My to-do list for this week:
1.  Sewing Portfolios Ambassador Project & Blog Post
2.  Pins & Needles Kit Assembly & Blog Post
3.  Dress Pattern Pre-Test
4.  Cardigan Pattern Pre-Test
What are you working on this week?
If you liked this, you may also like these posts.