Welcome to To Do Tuesday August 29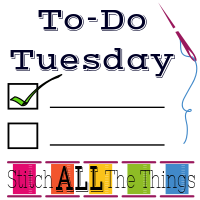 Christine at Stitch ALL The Things hosts To Do Tuesday.  TDT is a great weekly motivator to finish projects and (for me) to keep my To Do List manageable.
My list from August 22:
1.  Dresses for Emma
2.  MilyMae Fabrics Showcase
3.  Pattern Update Test
4.  Culotte Pattern Test
Yay for house progress!  The changes happening now are pretty visible, which is awesome and gratifying!  We were finally able to start putting the new siding pieces where it needed patched, concrete was placed in the pylons for the deck and shed, and we now have a concrete pad outside the door to the theater!
1.  BSD Maggie Dresses for Emma
I WILL get these done this week!  Mostly because I want them off my list, but also because Emma will be here this week. 😀
2.  MilyMae Fabrics Showcase
I have been working on this, and showcasing fabric as I have a chance.  I received complimentary fabric from Amanda at MilyMae, and in return, I am promoting it in the groups of the patterns I used to make my creations.  This outfit is the Favorite Tee and SOS Shorts from Patterns for Pirates using "RAE" Techno Scuba for the shorts and black rayon spandex for the top.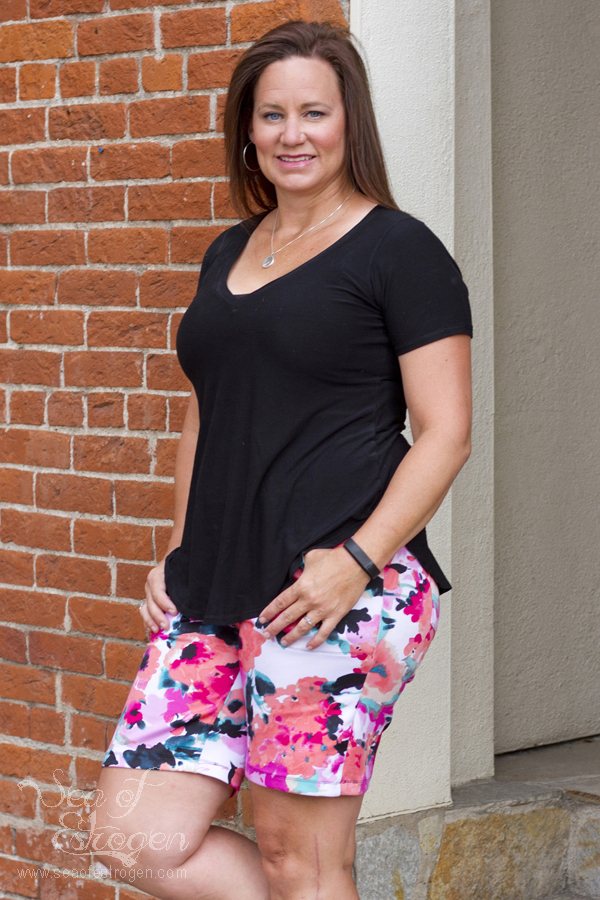 3.  Pattern Update Test
Waiting on the re-releae of this pattern to share images, but it is completely finished!
4.  Culotte Pattern Test
This pattern test is finished, and I am waiting for the pattern to go live to share them!  So so so cute!
My to-do list for this week:
1.  Dresses for Emma
2.  MilyMae Fabrics Showcase
3.  Sewing Portfolios Ambassador Project & Blog Post
4.  Pins & Needles Kit Assembly and Blog Post
Are you working on anything fun this week?
Amy