Welcome to To Do Tuesday February 21!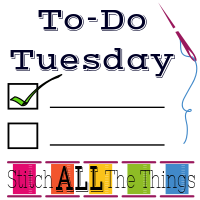 Christine at Stitch ALL The Things hosts To Do Tuesday.  TDT is a great weekly motivator to finish projects and (for me) to keep my To Do List manageable.
My list from February 14:
1.  Finish Tunic & Legging Capsule Wardrobe and take pictures
2.  Start piecing jean quilt
3.  Write 2016 Wrap-Up/2017 Goals Post
Last week was pretty busy again for us.  Reagan had dress rehearsals for her play, Joseph and the Amazing Technicolor Dream Coat.  Harley had four basketball games, which included the District Tournament conclusion on Saturday, and then she traveled to Moscow, Idaho for a Club Volleyball Tournament Sunday.  Terrance worked several days, and had stuff going on with friends.  Todd and I both had long weeks at work, we were able to catch opening night of Reagan's play, and we watched Harley's last basketball game.  As a surprise, Emma and her husband Jordan came over Friday for the weekend, as well.  They made it in time to watch Reagan's play Friday night, and went with us to Harley's game.  Even with all the craziness, I was able to get a lot of work done and prepare for surgery.
Just for fun, I thought I would include some pictures from opening night of Reagan's play.  I love how much fun she has on stage, and I am so very happy she has found her "thing".
1.  Finish Tunic & Legging Capsule Wardrobe & Take Pictures
I still working on making Mama Bear Joggers, Peg Legs, Sweet Tees, Maggie Tunics, and two tunic patterns I can't mention because they're not released and out of testing yet.  I spent most of Sunday cutting, and I was able to get most of the rest of them cut out.  After I cut them out, I started putting them together assembly line style.  I have been cleaning out my closet and getting rid of stuff I no longer wear as I make this wardrobe. 😉  Recently I felt like this project has been going on forever and would never end, but I can finally see the end in sight!  The final results will be happy, and I will be happy to have comfortable clothes.
2.  Start Piecing Jean Quilt
I "officially" put this project away for a while, and it is likely I won't get it out again until after school is out for the summer.  There is just too much going on in the Spring to try to get it done.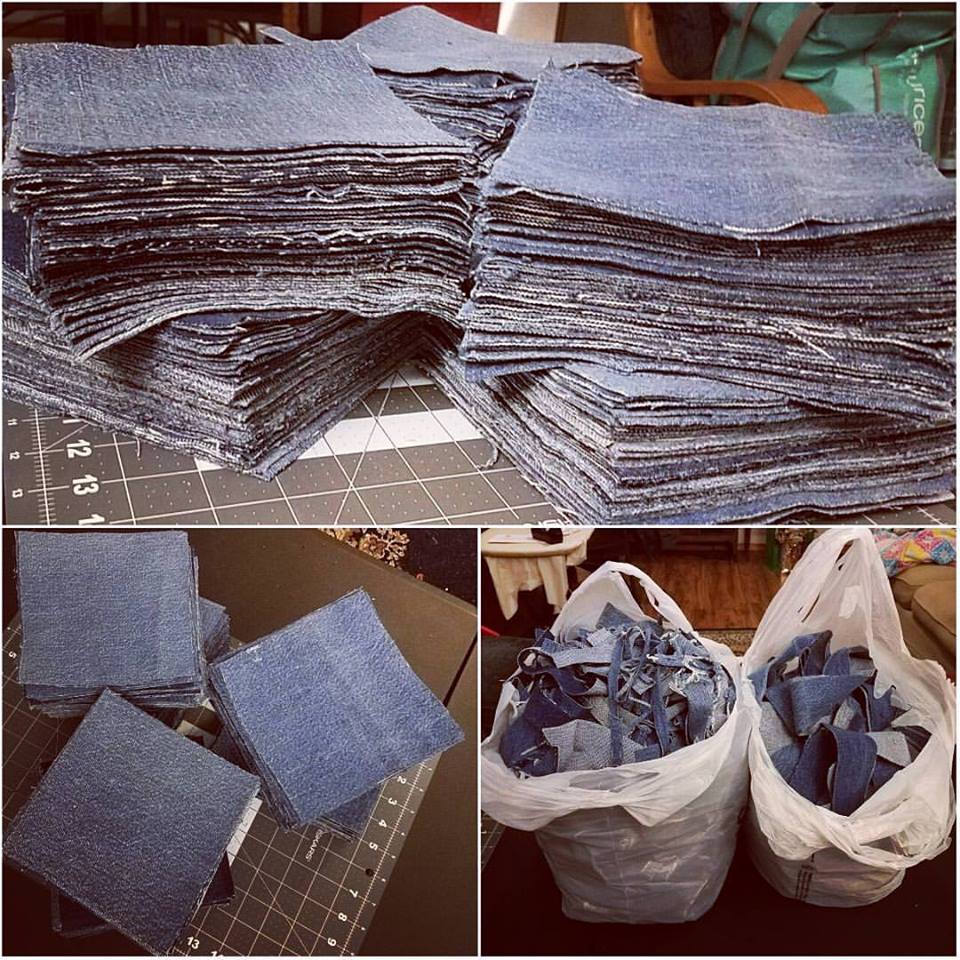 3.   Write 2016 Wrap-Up/2017 Goals Post
DONE!!!  Waiting so long to write this post kind of took the wind out of my sails, but I am glad I finished it.  I was able to take a good look at the goals I set for myself for 2016 and analyze how well I did achieving them.  Read all about them and my Goals for 2017.
4.   Top & Tunic Testing
I know, right?  What the holy hell was I thinking taking on another pattern testing project so close to surgery?  I actually applied for this pattern test specifically because it includes a tunic option, and I wanted to have some variety in the tunics I was making.  The pattern test is nearly finished, and I am excited to share it.  It is another easy-to-sew pattern, and the tunic is very comfortable and versatile – right up my alley!
It is crunch time getting things done before I have surgery, and I feel like I am on track to do it.  Normally, I procrastinate and end up rushing last minute; however, I have done a really good job keeping ahead of my projects the past month or so.
My To Do List is the same as last week, but oh so easy to finish!
1.  Finish Tunic & Legging Capsule Wardrobe and take pictures
2.  Finish Top & Tunic Testing and write review post
3.  Clean Up Sewing Stuff & Put Sewing Cabinet Away
What are you working on this week?
If you liked this, you may also like these posts.