Welcome to To Do Tuesday January 10!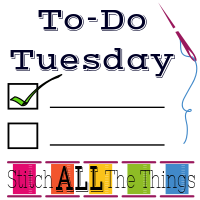 Christine at Stitch ALL The Things hosts To Do Tuesday.  TDT is a great weekly motivator to finish projects and (for me) to keep my To Do List manageable.
My list from December 27:
1.   Work on the Maggie Sew-A-Long
2.  Fix Patterns for Pirates Mama Bear Joggers
3.  Start piecing jean quilt
4.  Write 2016 Wrap-Up/2017 Goals Post
So, let's see what progress I made!
Phew, it's been a busy week!  We are still experiencing some crazy winter weather conditions, that have rendered traveling too dangerous to attempt.  Being house-bound makes getting sewing done a lot easier!  I got a lot of sewing, photographing, and writing done over the weekend, and it felt great!  I actually made quite a bit of progress on my list, as well, which is nice.
1.  Work on the Maggie Sew-A-Long
The first post is published, and I have the next few written and scheduled.  The best part is the wardrobe I've been making for the girls and me in the process!  If you're interested in participating, you can get a copy of the pattern here:  Maggie Top, Tunic, and Dress pattern from Bella Sunshine Designs.  You can follow the sew-a-long on the Sewing Pattern Testers Blog.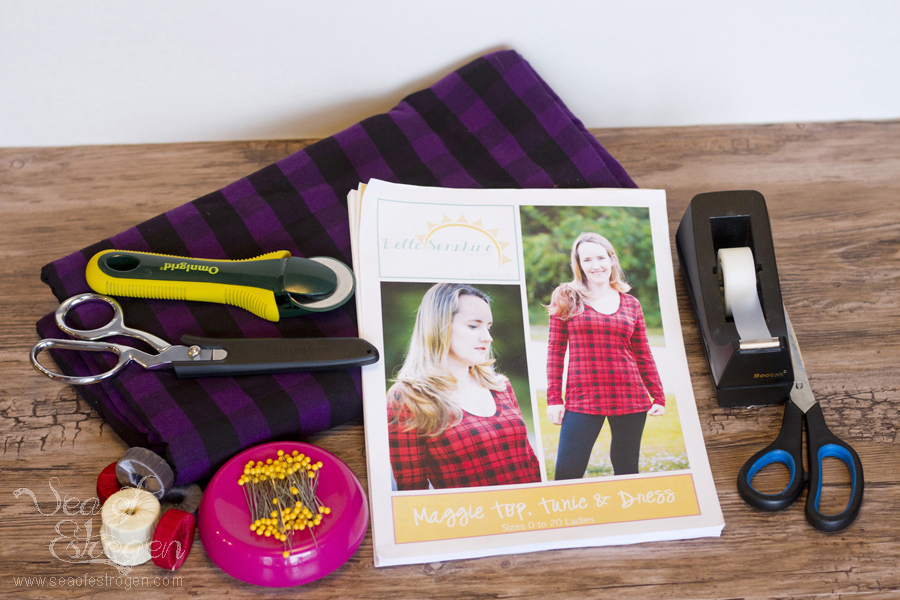 DONE!  I have no idea why, but I made a size too big based on my measurements.  I ended up taking nearly two inches in at the hip, and about three quarters of an inch through the crotch seam.  The joggers fit perfectly now!  This fabric is so soft, warm, and comfy, I spent most of the weekend snuggled up in them.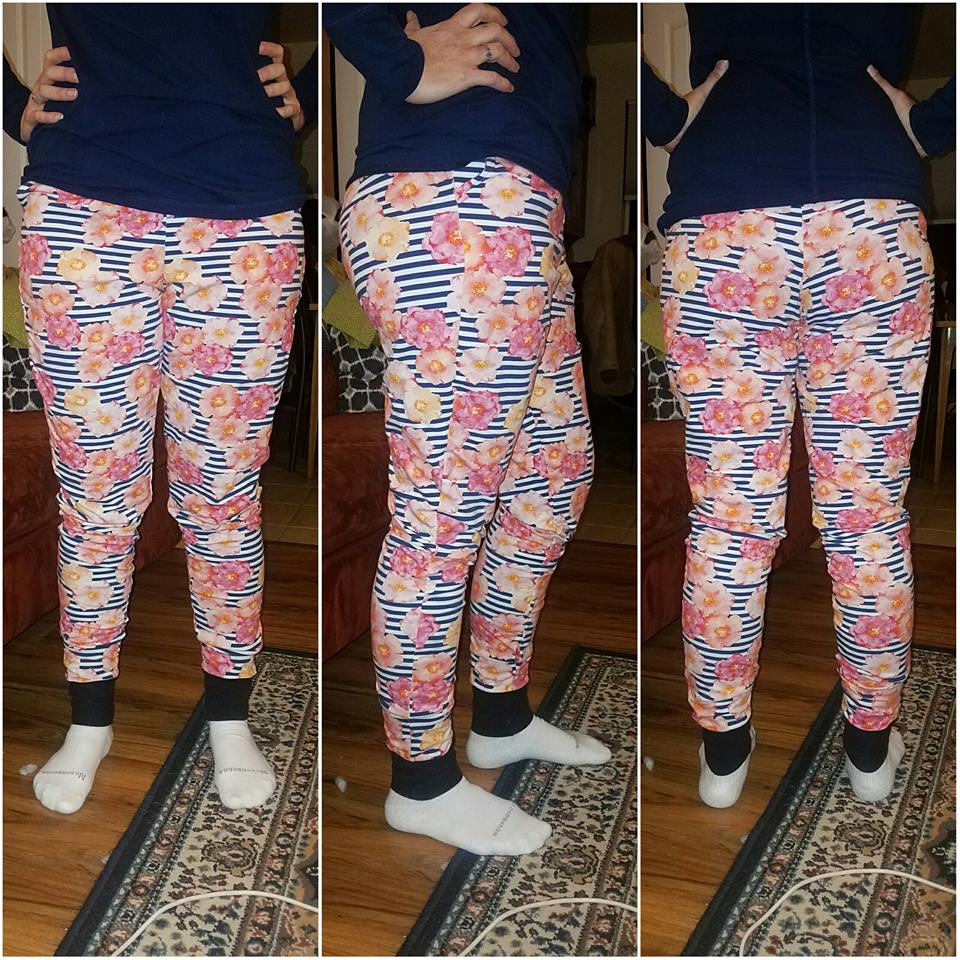 3.  Start Piecing Jean Quilt
I didn't even touch the jean quilt this week, but much like the wrap-up post (see below), this has taken a back seat to the Maggie Sew-A-Long, at least for now.  I would like to start piecing at least a row or two each evening so I have some visible progress.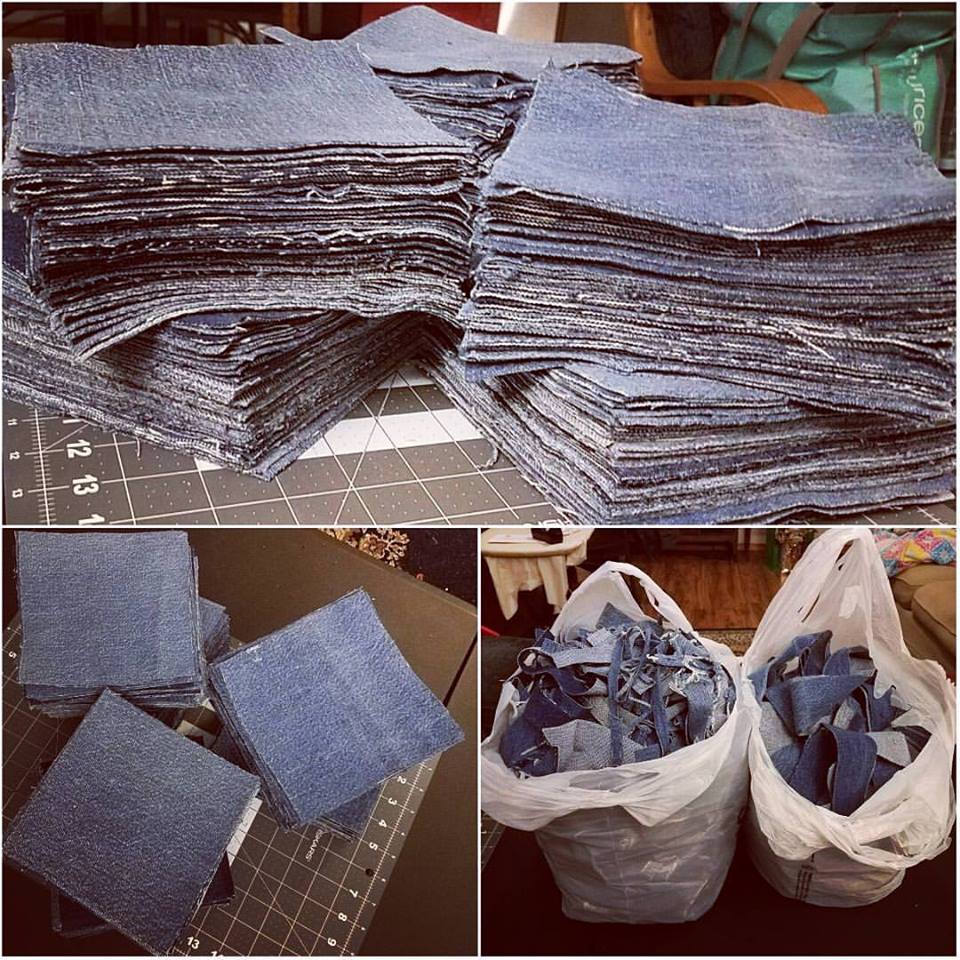 4.   Write 2016 Wrap-Up/2017 Goals Post
I have not written my 2016 Wrap-Up/2017 Goals Post yet because I've been concentrating on other priorities (Maggie Sew-A-Long).  I did, however, write a 2016 Top 10 Post and a 2017 Finish-A-Long Post.  The 2016 Wrap-Up is still in progress, and I do plan on getting it finished soon.
My To Do List is much smaller, smarter, and way less stressful these days!
1.   Work on the Maggie Sew-A-Long
2.  Start piecing jean quilt
3.  Write 2016 Wrap-Up/2017 Goals Post
What are you working on this week?
If you liked this, you may also like these posts.