Welcome to To Do Tuesday December 20!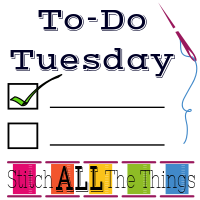 To Do Tuesday is hosted by Christine at Stitch ALL The Things.  TDT is a great weekly motivator to finish projects and (for me) to keep my To Do List manageable.
My list from December 13:
1.  Baby Gifts (two girls – neither knew until they were born)
2.  Maggie Top, Tunic, & Dress Pattern – write pattern review post and publish
3.  Take Pictures and write post for TNSEM – December & November
4.  Write Dinner for Eight wrap up post with recipes
5.  Organize and Plan Maggie Sew-A-Long
So, let's see what progress I made!
This was not a heavy sewing week for me, but I got a lot of smaller projects finished!
1.  Baby Gifts
The fabric and patterns are set out for these projects, and I am hoping to get to them this week with early closures and snow days.
2.  Maggie Top, Tunic, & Dress Pattern Blog Post Review
This week, I rounded up all my testing photos and wrote the blog post review of the Maggie Top, Tunic, & Dress from Bella Sunshine Designs.  The pattern released last week, and it is on sale for $5.00 (regularly $8.95) through December 23.  The Maggie Top, Tunic, and Dress is one of the most fun and easy patterns I have ever made!
3.  Take Pictures and Post November & December TSNEM Write-Up
I am so absolutely thrilled with this dress, and so is Reagan!  I combined the slippery fabric with lace overlay projects and created her choir dress.  The fabric for this dress came from my stash, but I didn't have enough lace for the whole dress, so only the godets have lace overlay.  I forgot to take pictures during the sewing process.  The pictures of Reagan modeling it and the write up can be found here:  Lace Overlay & Slipper Fabric – November & December TSNEM.
Unfortunately, with all the crazy winter weather we're having, the girls school got cancelled today.  That means the Christmas Concert that was supposed to be tonight (that Reagan needed the dress for) will be rescheduled for a date in January.
4.   Write Dinner for Eight Wrap-Up Post
It is disappointing to me that I didn't take nearly as many pictures as I wanted of our final dishes, but I have enough for a post.  I have started culling the pictures, writing up recipes, and putting together a summary of our evening.  The post will be up later this week.
5.  Organize and Plan Maggie Sew-A-Long
I am going to be hosting a Maggie Sew-A-Long on the Sewing Pattern Testers Blog in January.  This is a great pattern to start with if you have been waffling about sewing apparel and/or knits.  You should definitely join me for the sew-a-long!
I have finalized the sew-a-long schedule, and I am cutting, photographing, sewing, and writing!
The sew-a-long will follow a weekly format:
1.   Introduction, materials required, pattern assembly, etc.
2.  Tunic construction and styling
3.  Top construction and styling
4.  Dress construction and styling
5.  Wrap-Up and final thoughts
Don't forget to get your copy of the pattern for the sew-a-long!
6.  BONUS:  Jean Quilt Squares are all cut!
I hadn't planned on starting this project any time soon, but I really needed to get the bulk of all the jeans out of my fabric storage.  This past Saturday and Sunday I worked on all the old jeans I had cutting them down to size.  I am making a simple patchwork quilt using 6″ squares, and I ended up with 304 6″ squares.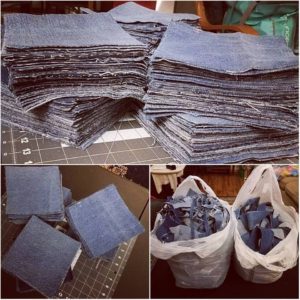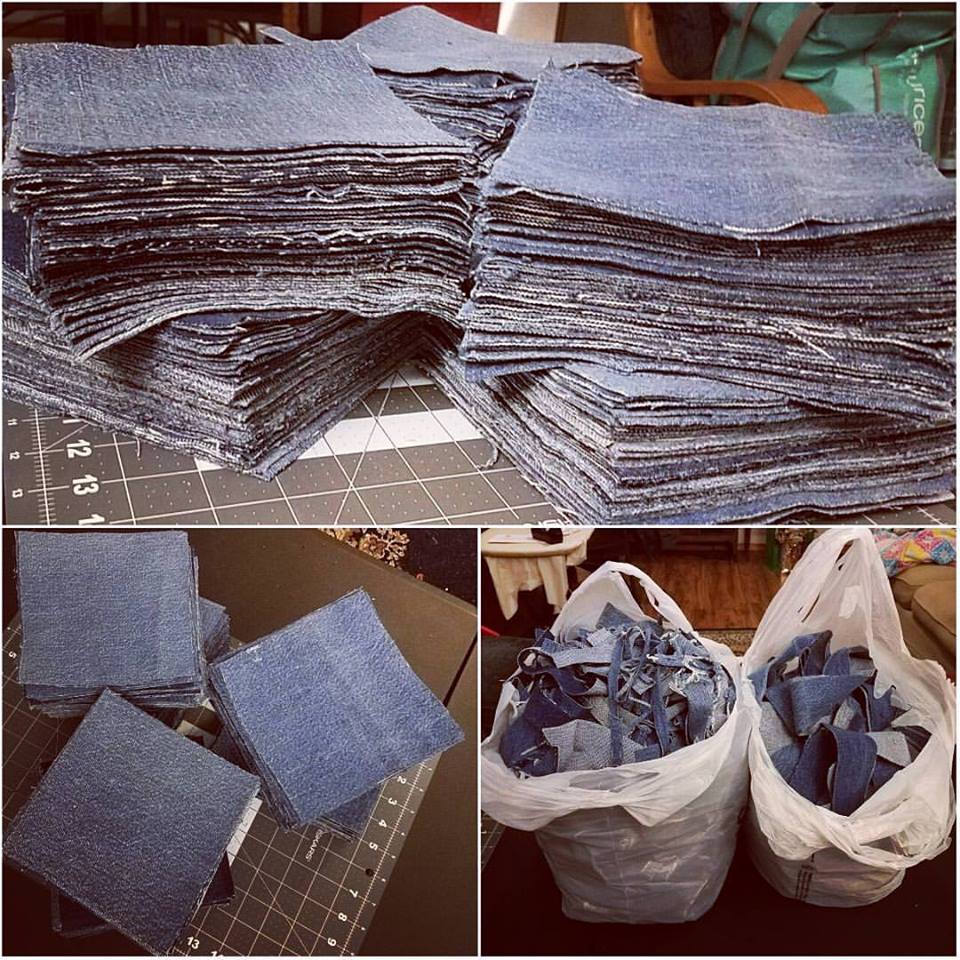 I have enough blocks for a king-sized quilt; hopefully my machine can handle the bulk and weight!  I do have a sack full of the old pockets that I will eventually remove and appliqúe on the quilt top.  The blocks won't be large enough for the adult-size pockets, but I cannot leave out the cute little pockets from my girls' baby jeans!
My To Do List is even less stressful this coming week!
1.  Baby Gifts (two girls – neither knew until they were born)
2.  Write Dinner for Eight wrap up post with recipes
3.  Start working on the Maggie Sew-A-Long
4.  Make Patterns for Pirates Mama Bear Joggers (I need new jammies)
5.  Start piecing jean quilt
What are you working on this week?
If you liked this, you may also like these posts.