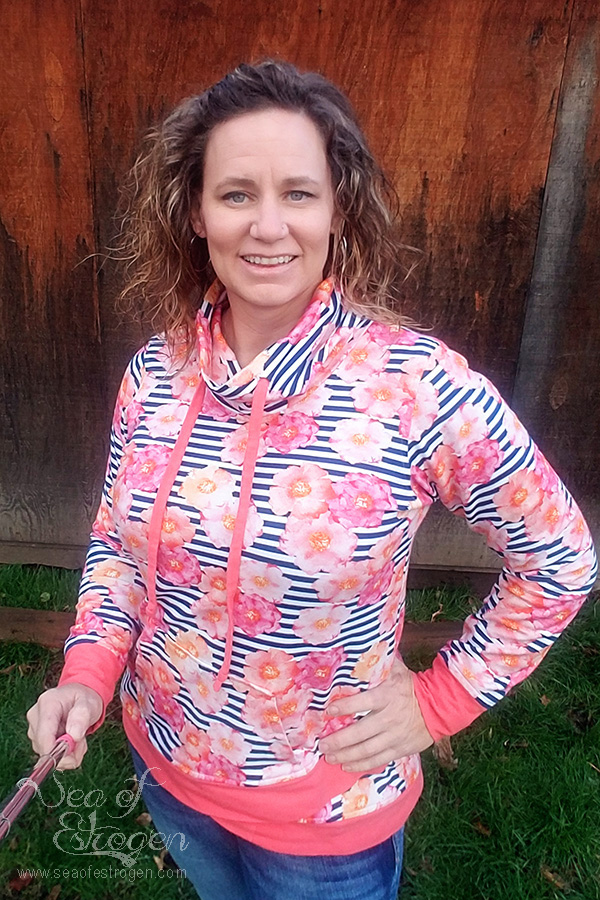 I finally got around to making myself the PAB Pemberley Pullover from Peek-A-Boo Pattern Shop, and I am kicking myself for waiting for so long!
Pemberley Raves!
One of my favorite on-line fabric and pattern shops is Peek-A-Boo Pages (PAB Fabric Shop and PAB Pattern Shop).  There are several reasons I love it – first, it is owned by a woman, Amy Hindman, and she is local (to me) – about 45 miles away.  I have never been to her warehouse in person, but I love supporting our local economy.  Even though her shop only has an online presence, it still feeds directly into our economy.
Amy's patterns are always spot-on, easy to follow, and reasonably priced.  I have tested several patterns for her, and each one has been amazing – I even sewed my very first swim suit as a tester!  Amy also specializes in custom knit fabric and coordinates.  In addition to her custom knits, she carries a variety of high quality fabric including quilting cottons and swim.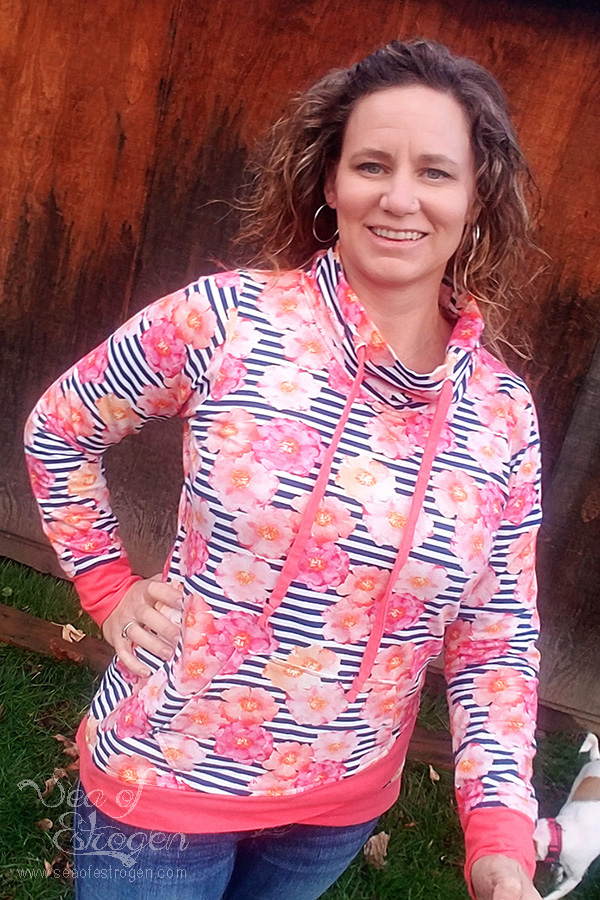 In September, Amy released the new Pemberley Pullover Pattern, and I was immediately smitten.  I purchased the pattern on its release date, printed it, and then it sat gathering dust.  Early in September, I ordered PAB Poppy Stripe French Terry from Amy, as well, and since arriving, it has also just sat not being used.  I finally broke out both the pattern and the french terry this weekend and made myself a Pemberley Pullover.
I. LOVE. IT.
It is super soft, warm, and it was very easy to sew!  I have worn it twice, and I have had compliments from tons of people who are then shocked to find out that I made it myself.
If you have been waffling about doing some selfish sewing and what to make, the Pemberley Pullover is a perfect starting point!  I will be making more, for sure!
This is the seventh project I have finished for the Quarter Four Finish-A-Long group.
If you liked this, you may also like these posts.