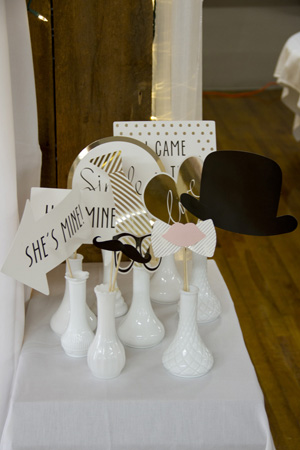 I wasn't sure how to post pictures from Emma's wedding because there are SO many that I absolutely love, so I decided to break it down into smaller posts.  Today I am going to show some of the details that I loved the most.  Emma and Jordan's wedding was very simple and laid back, but it was also elegant and classy.  They did a good job of selecting things that fit their personalities and them as a couple.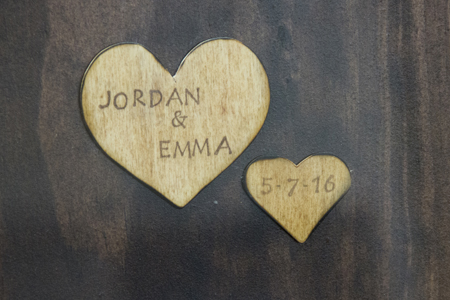 One of the things that I absolutely loved from their wedding was the guest book.  Jordan's dad, Tim, made the frame and his mom, LeAnn made the signs. Inside the frame are two permanently affixed wooden hearts with the kids' names and wedding date on them.  As guests arrived, they were instructed to write their names on blank wooden hearts and drop them into the frame.  Some people also chose to write words of encouragement on the hearts, as well.  You know how when many people get married, they take a glance at their guest book, pack it away, and never look at it again?  That won't happen with Emma and Jordan because they are going to be able to look at their guest book every day as it hangs on the wall at their house.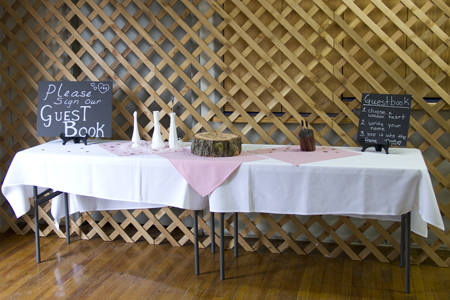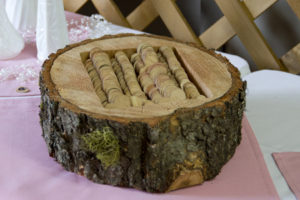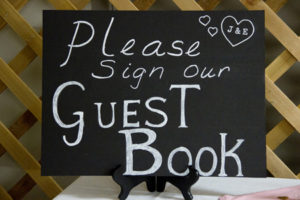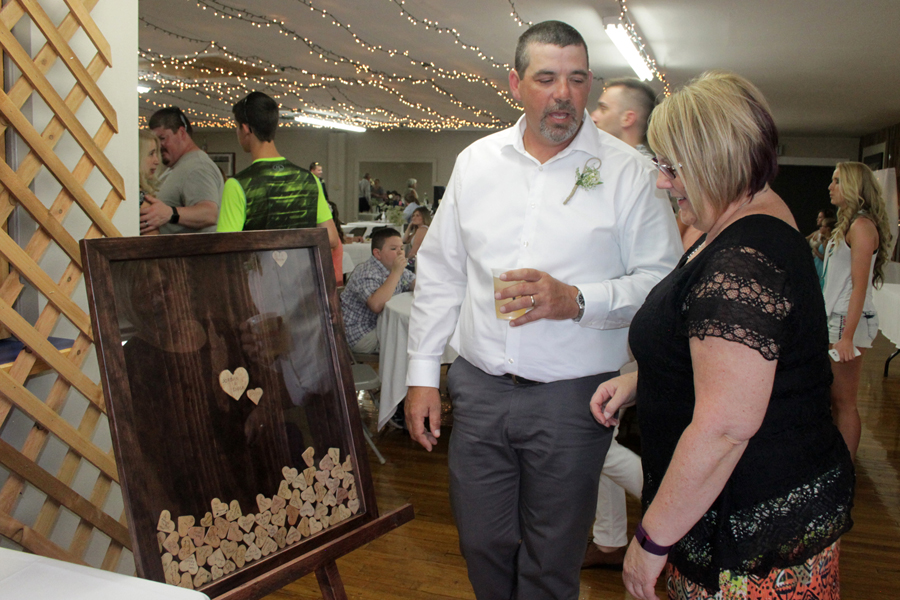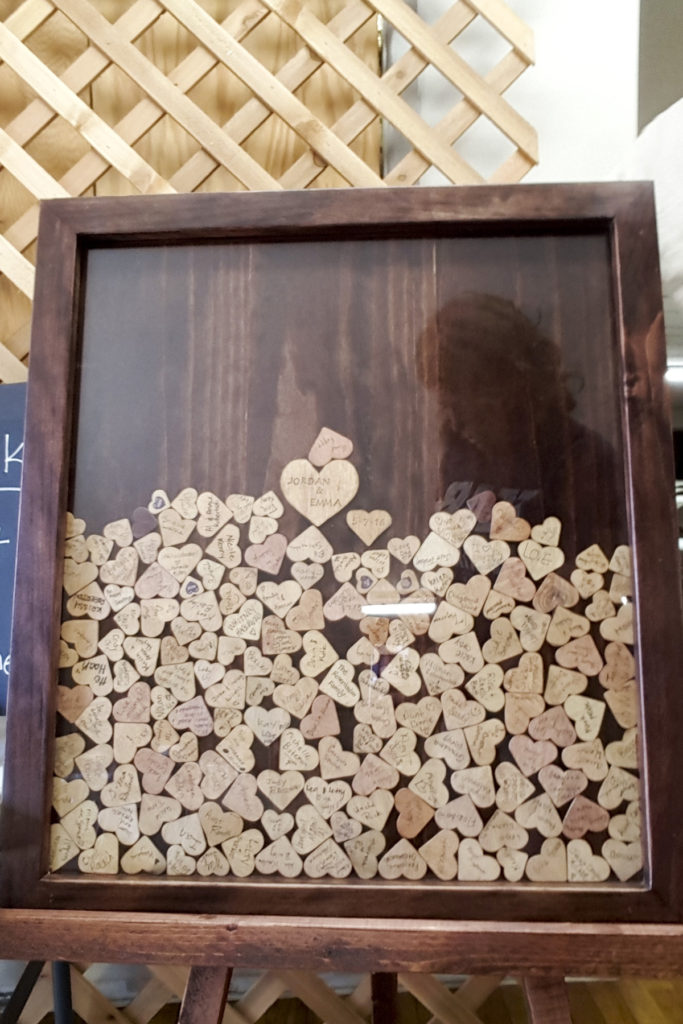 Emma's flowers were beautiful!  She carried a bouquet of white roses with baby's breath, and her bridesmaids carried bouquets of baby's breath.  The corsages and boutonnieres were also made out of baby's breath and pink alstroemerias (Peruvian Lily).  Jordan's aunt and cousin, Ronda and Colton, arranged all the flowers for them, and they did an amazing job!  they were beautiful!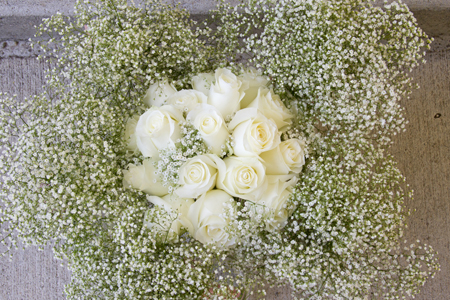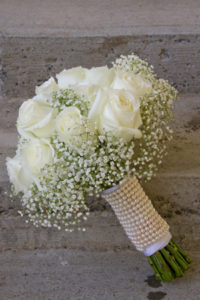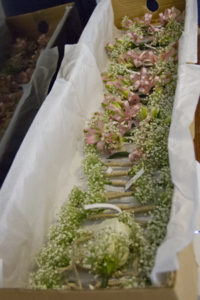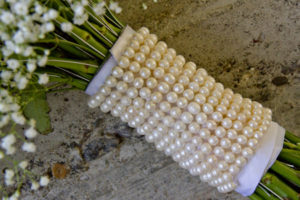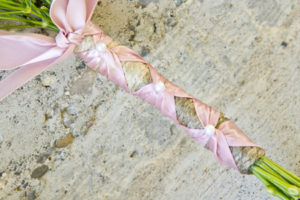 The tables in the reception hall were probably my favorite details.  We used a variety of white milk glass vases grouped together on napkins in Emma and Jordan's colors (plum or pink).  The vases were filled with baby's breath, roses, gerbera daisies, and novelty signs.  We also used some extra wooden hearts from the guest book and sprinkled those on the tables.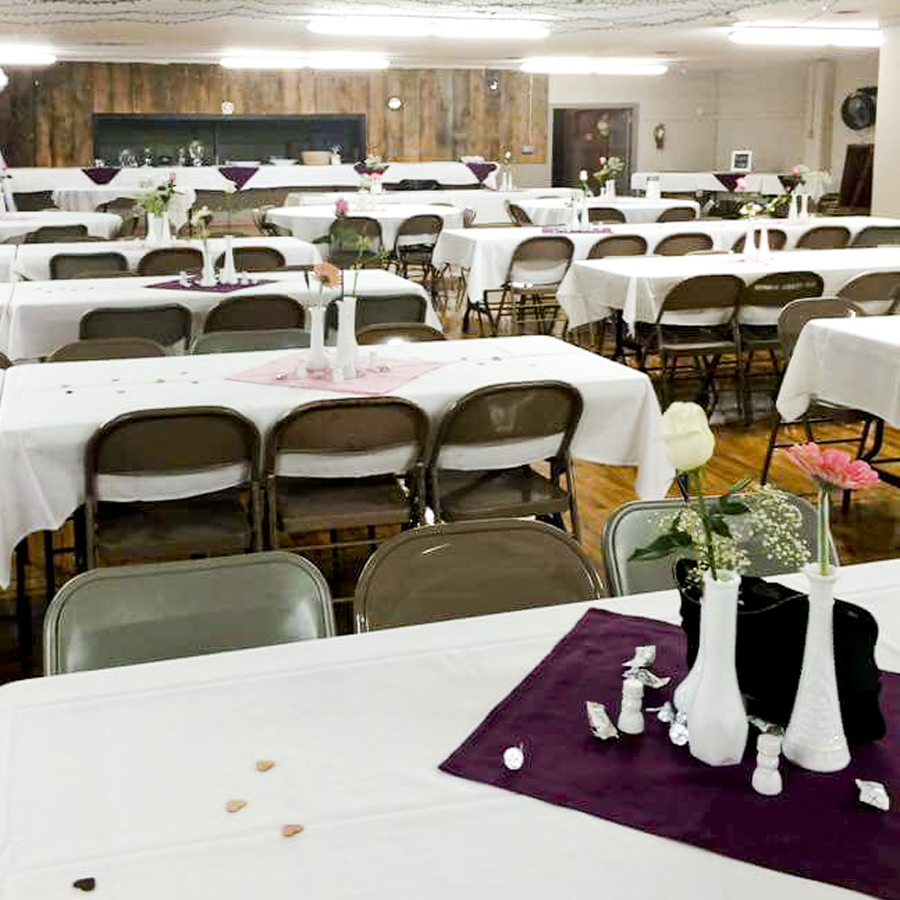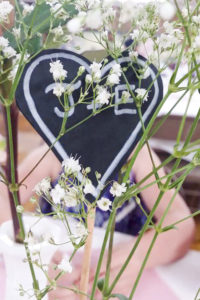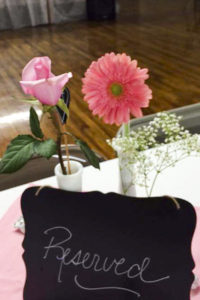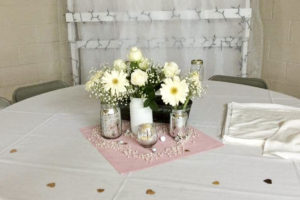 We had two flavors of cake – one with chocolate frosting, and one with white frosting.  They were made by friends of Emma and Jordan's, Whitney and her cousin Brett, and they were both AMAZING!  They were very simple in their frosting and decorations, and then Whitney and Brett added fresh flowers and the cake topper.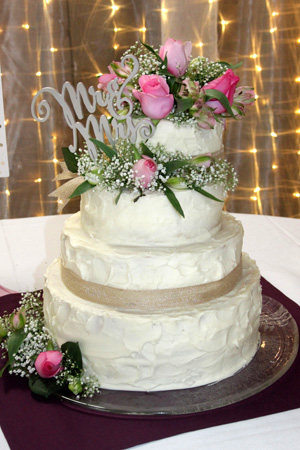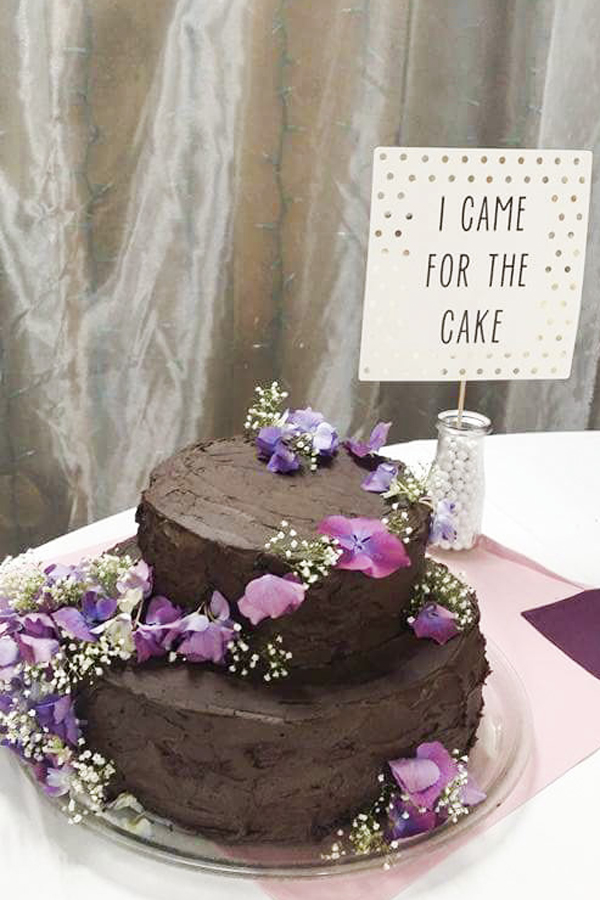 These days, no wedding is complete without a photo booth, and we made sure we provided one!  Todd and I had a lot of fun with it!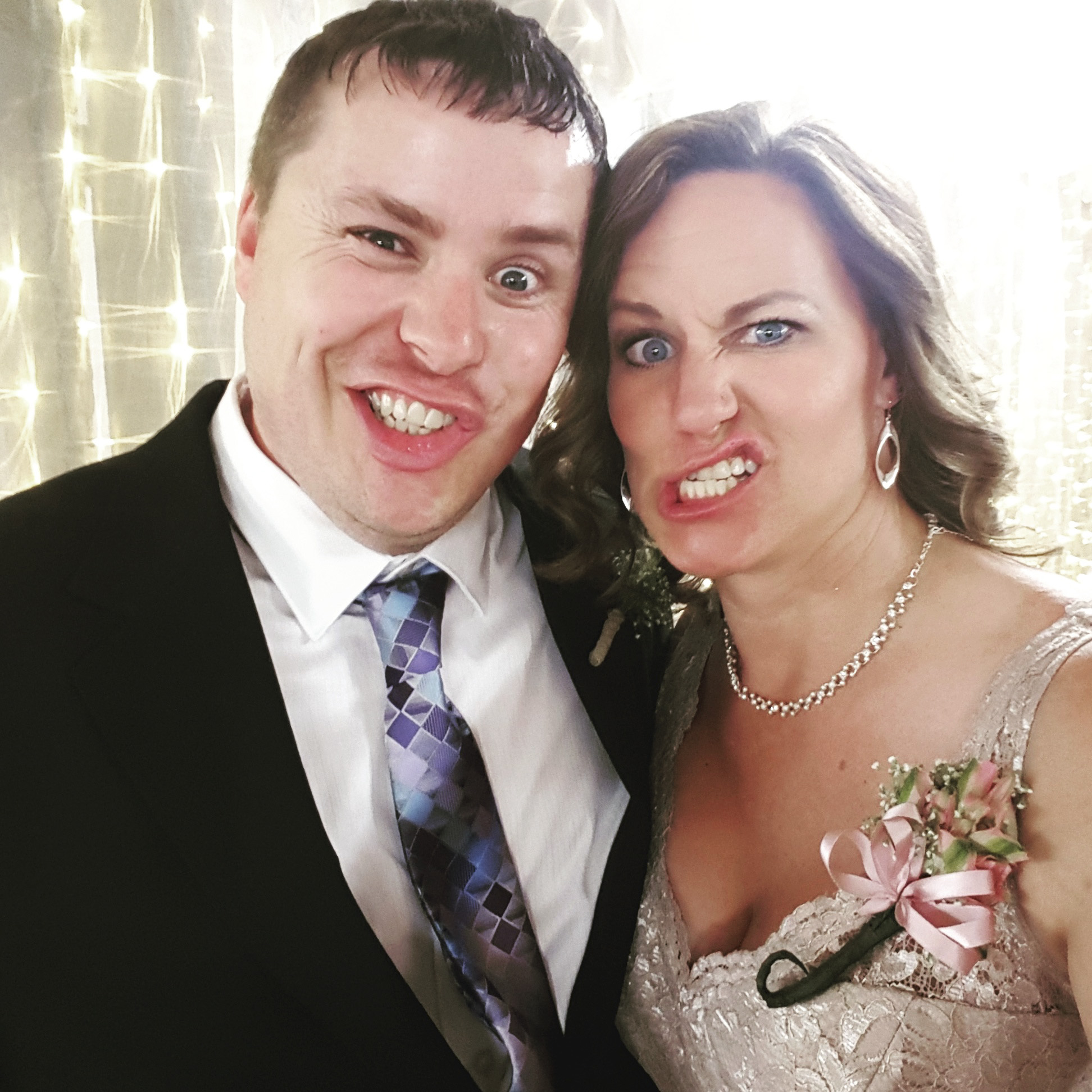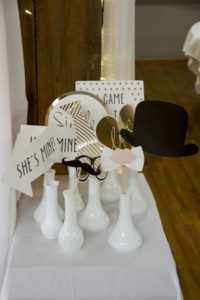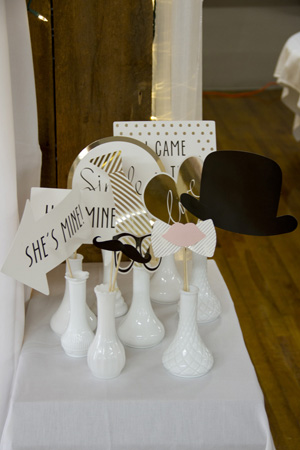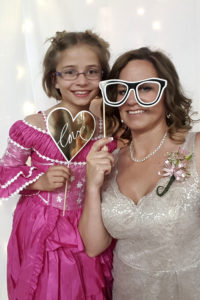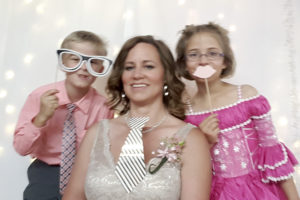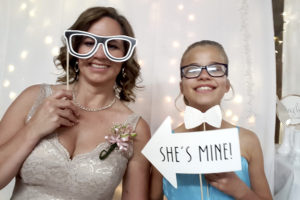 I am sure there are a lot more little details I am forgetting, oh well.  It was a beautiful day, and we couldn't be happier to have "officially" welcomed Jordan into our family.  We love him like he is our own, and we are all happy Emma found someone so wonderful to spend her life with.
Amy