I have been on a quest over the past several years.  A quest for the perfect Advent Calendar for our family to use.  I didn't want to buy the disposable ones with candy in them for the girls – to me, that is not at all what the Advent is about, but I also did not want one that centered soley on the Biblical meaning.  I have been looking for a calendar that can be used year after year.  One where we could choose our own activities, treats, and surprises rather than the ones chosen for us by the company that made the calendar.
The other day I was reading the feed for one of the blogs I follow, Money Saving Mom, and she had linked to an advent calendar, originally posted on the blog Thriftyand Thriving by Christy.  It is a Do-It-Yourself Magnetic Christmas Countdown Calendar.  It includes instructions for cutting numbers out of holiday scrapbook paper and making them into your own Christmas Countdown Calendar.  You attach magnets to the back of the numbers and then attach the daily activity or treat to teh back of the numbers as well.
To me, it is exactly what I was looking for because not only can I personalize our activities each day, I can re-use it every year.  Even better – I made it myself!  I searched and searched the stores in Tri-Cities and Hermiston, but I was not able to find any paper with just the numbers on it anywhere – at least not funky, different sized numbers like I was looking for.  So I used the picture from the web and my Photoshop and printed the numbers out myself.  I cut the big sheets (it took two printer pages because the original paper was 12×12″) into smaller ones making sure I had each number, and then I used spray adhesive to attach them to chipboard.
Once I cut the numbers out, I decorated them with buttons, glitter glue, and ribbons I already had.  I already had the magnets, as well.  So, the very best part of this calendar is that it didn't cost me any money!  I made it completely with stuff I already had!
When it was done, I put it on the front of our fridge.  Perfect!
I have not put the Advent activities on the back of the numbers yet because I am waiting for the girls to all be here so they can have some say in them as well.  I plan on following the lead Christy took and including activities that are already on our calendar – the girls' winter concerts, looking at Christmas Lights, etc.  I will put a few surprises on their for the girls so they don't know all the activites we will be doing.  Our biggest emphasis is going to be on spending time as a family, enjoying the holiday season, and spending time just loving each other.
TOD Family Christmas Countdown: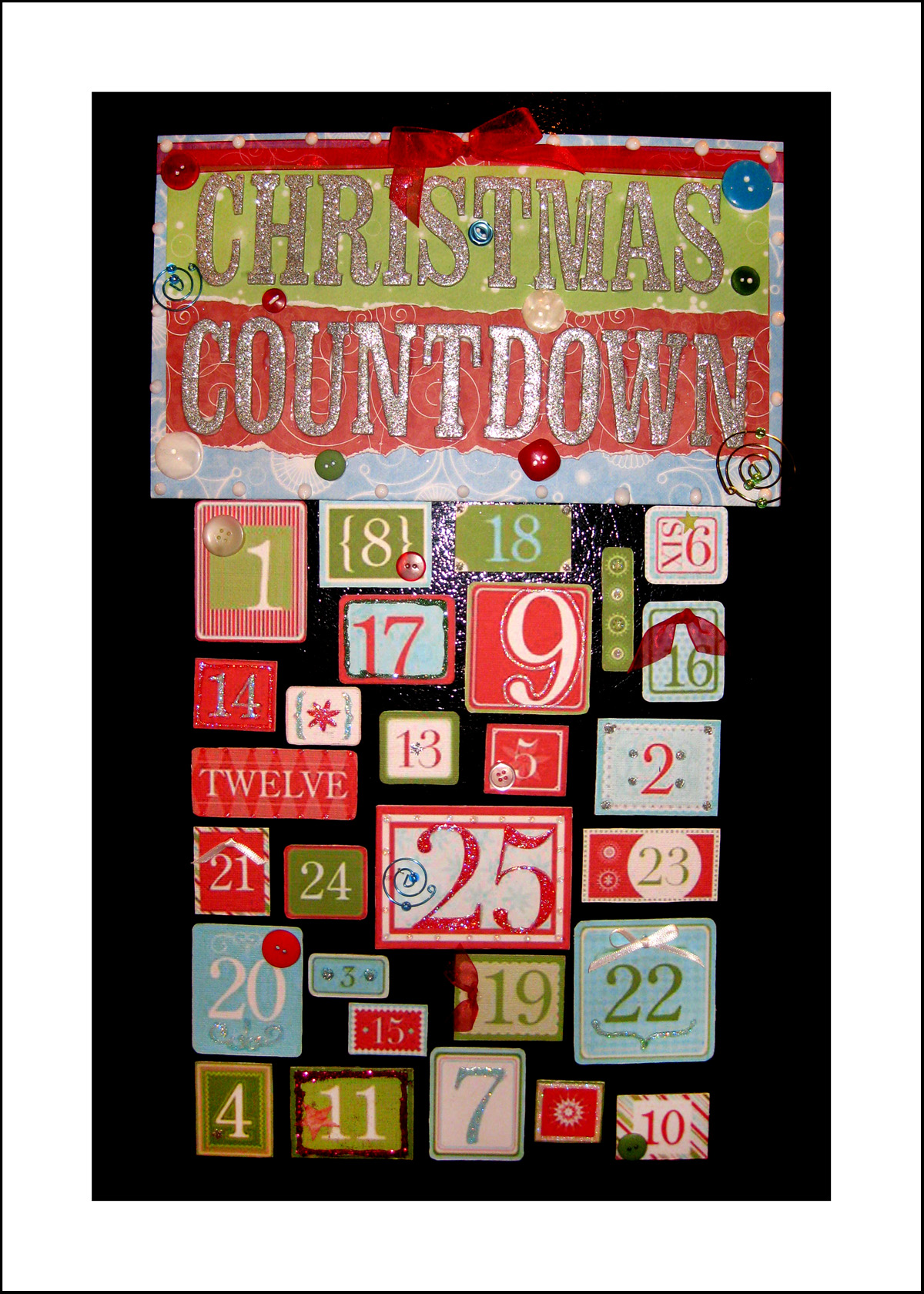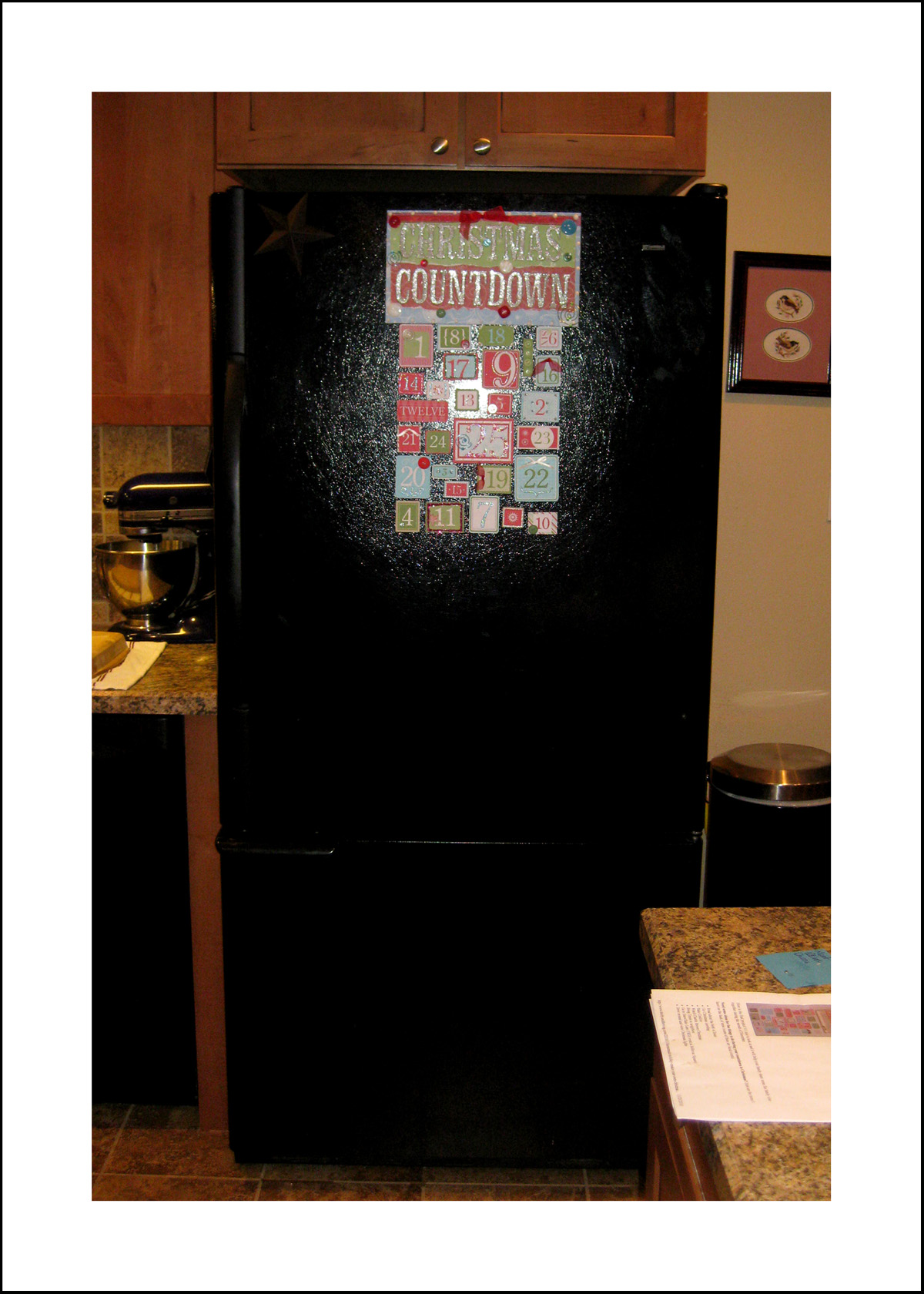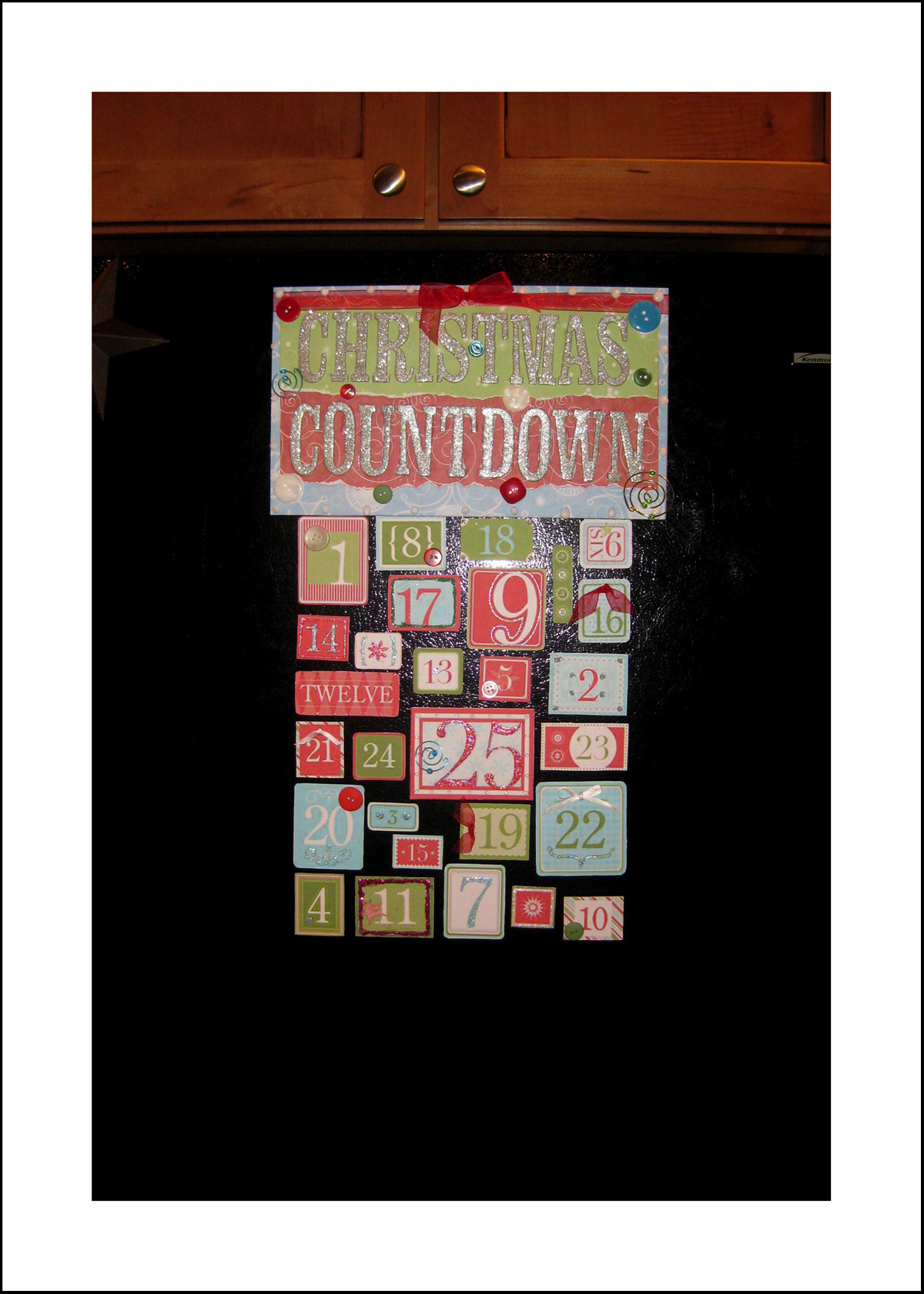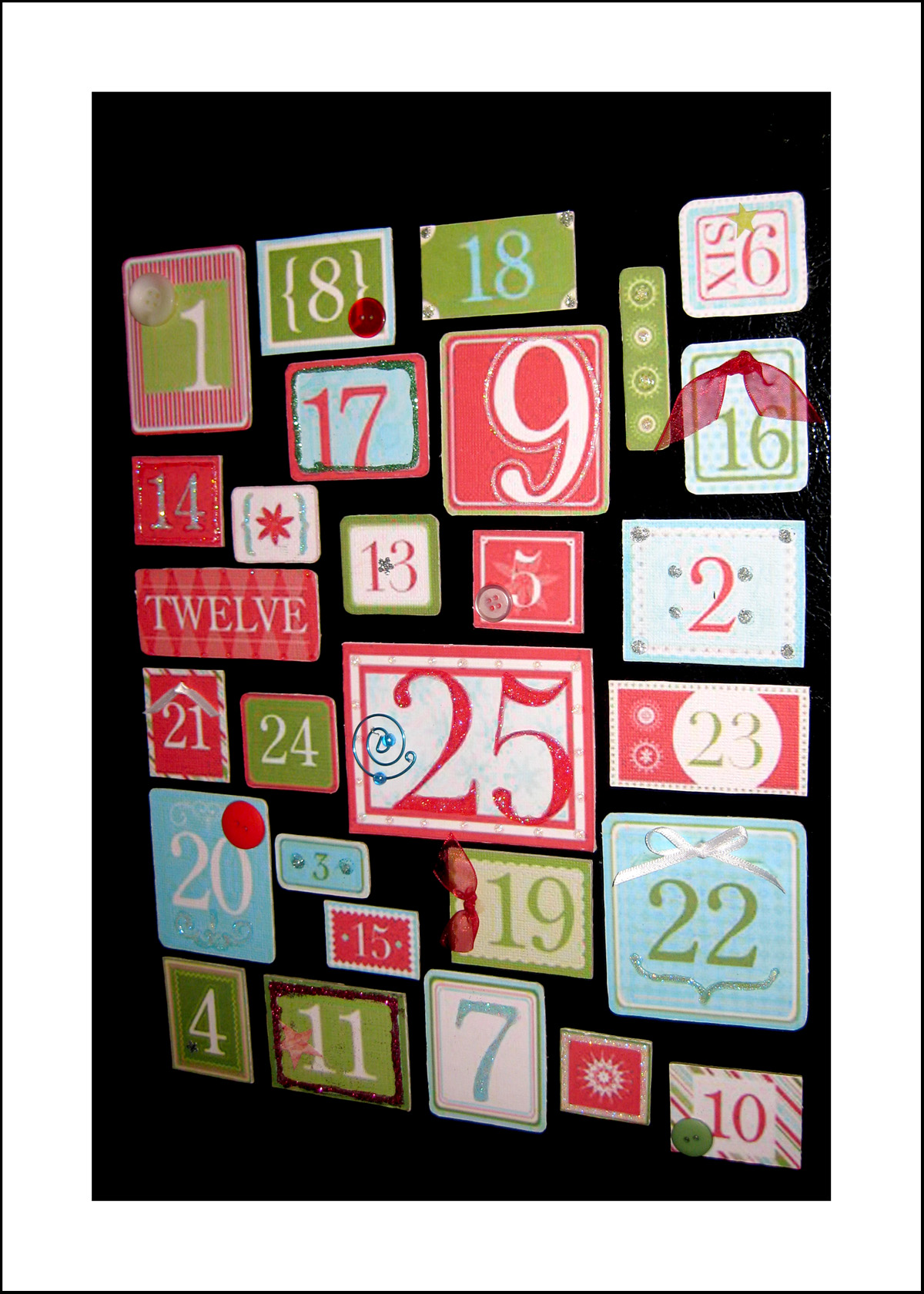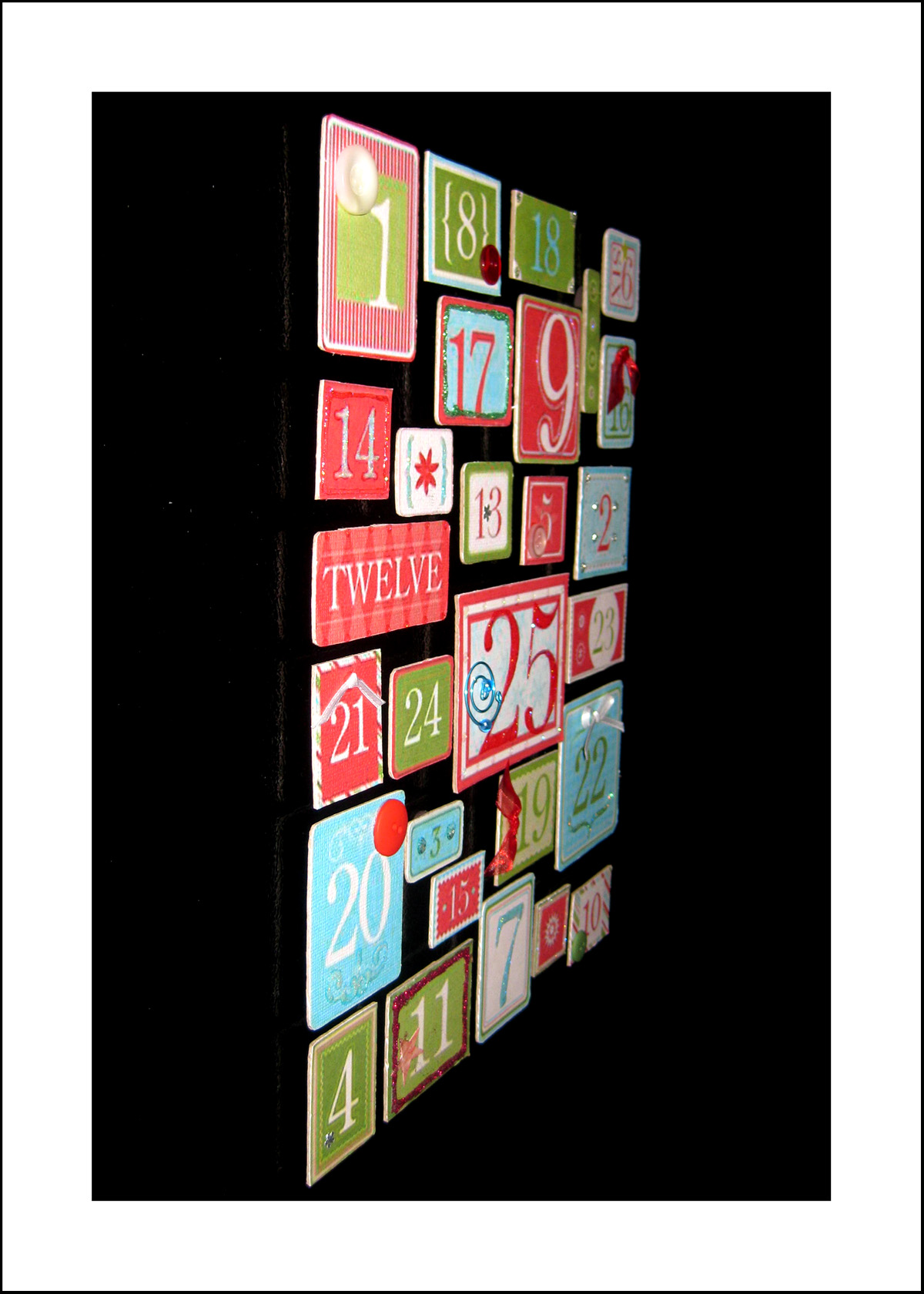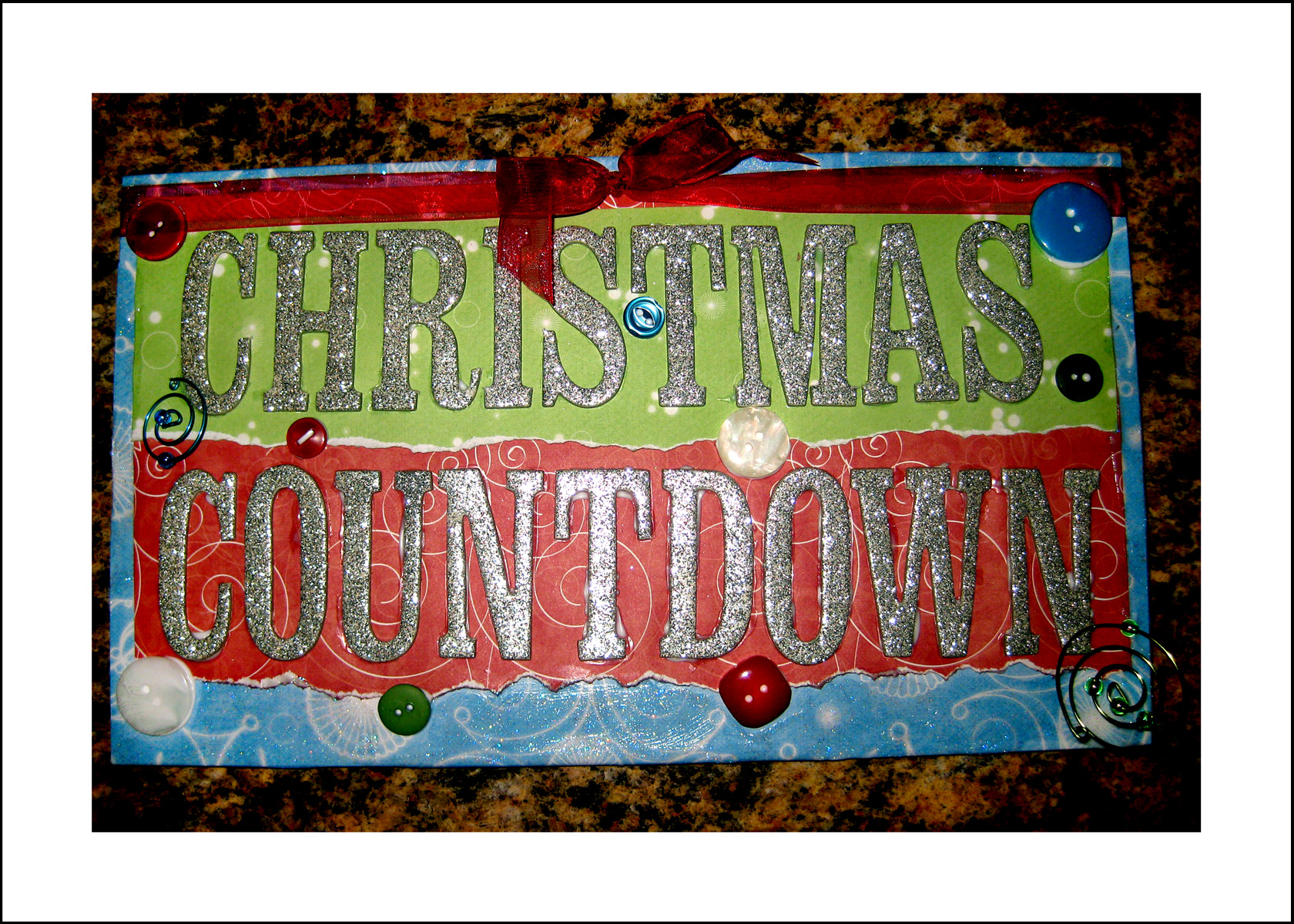 I hope everyone enjoys their holiday season as much as I know we will!
If you liked this, you may also like these posts.