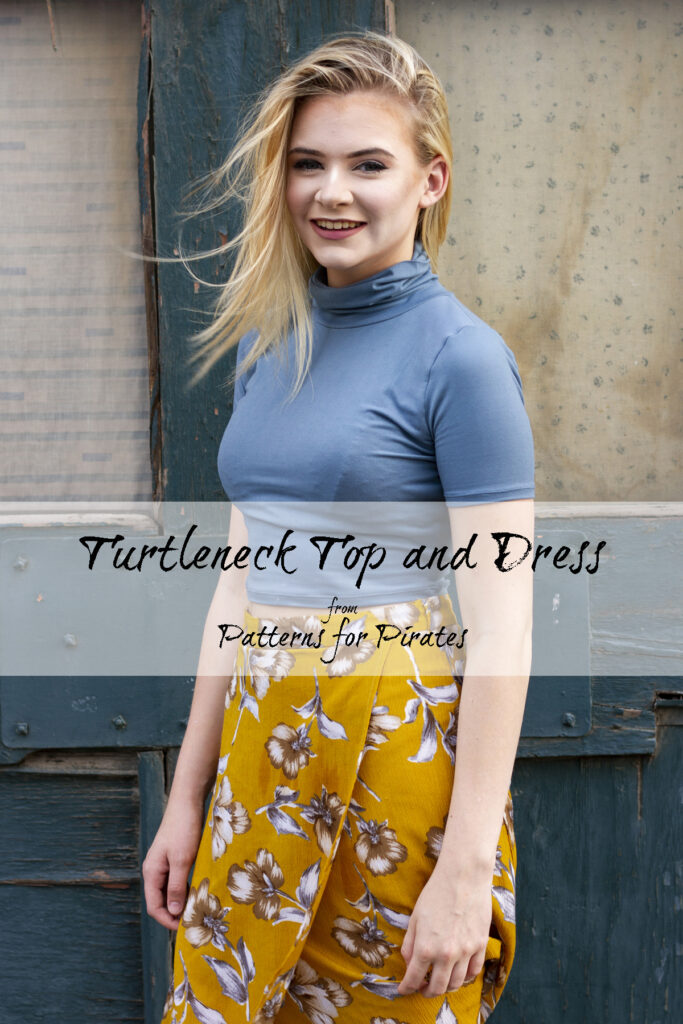 I am behind posting this, as the pattern released last week; however, it was just too cute not to share. This top is the new P4P Hepburn Top & Dress from Patterns for Pirates. It is a classic turtleneck with multiple options. I made this version during testing, and Reagan quickly demanded more "in every color, Mom."!
P4P Hepburn Top & Dress
As with all Patterns for Pirates sewing patterns, the Women's Hepburn Top and Dress is a downloadable PDF pattern that includes layers, printing guide, and no-trim pages that overlap, making pattern assembly quick and easy. The PDF files are available in US Letter, A4 paper, and AO copy shop sizes.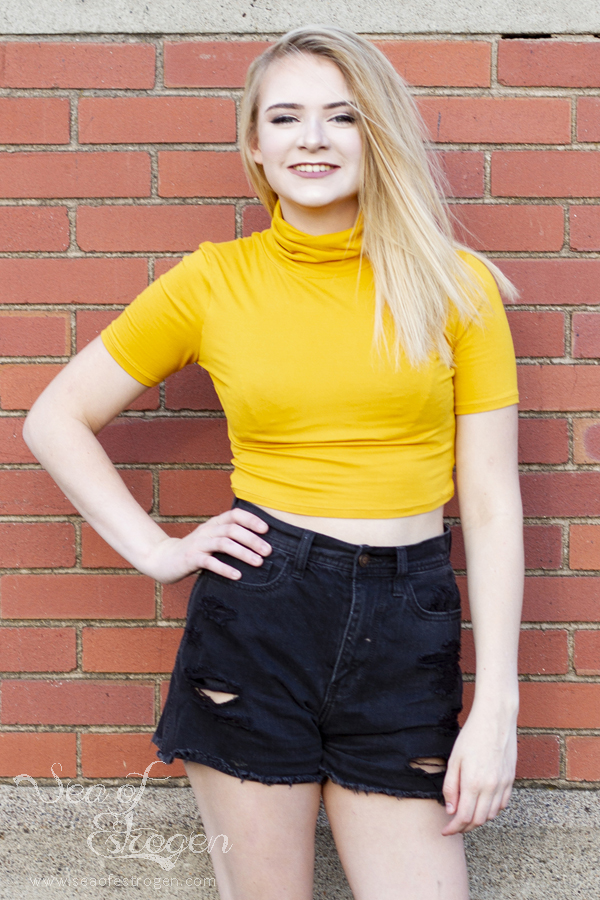 Light to medium weight knit with at least 40%-50% horizontal stretch and some vertical stretch will work best for the Hepburn. Ribbed knits, brushed poly, sweater knits, and bamboo/modal spandex blends will work best. The pattern includes sizes ranging from Gray to Red.
Features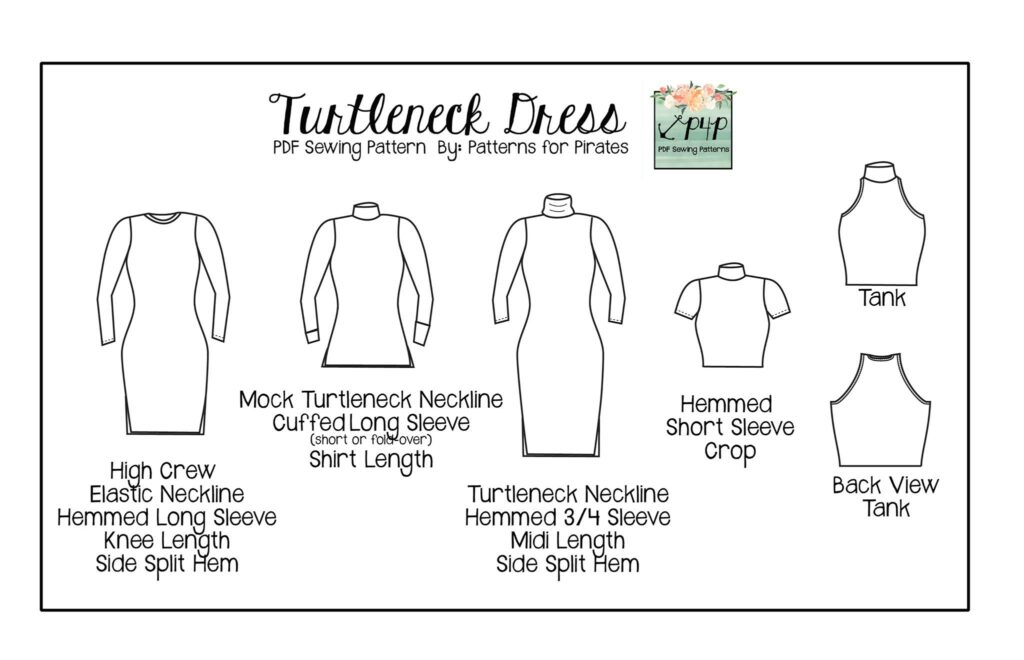 The Hepburn Top and Dress is a slim-fitting crop, shirt, knee-length, or mid-length dress. It is fitted from bust to hem. In addition, it has three neckline options including classic turtleneck, mock turtleneck, or high crewneck. Furthermore, it can be made as a tank, with hemmed short or long sleeves, or cuffed long sleeves.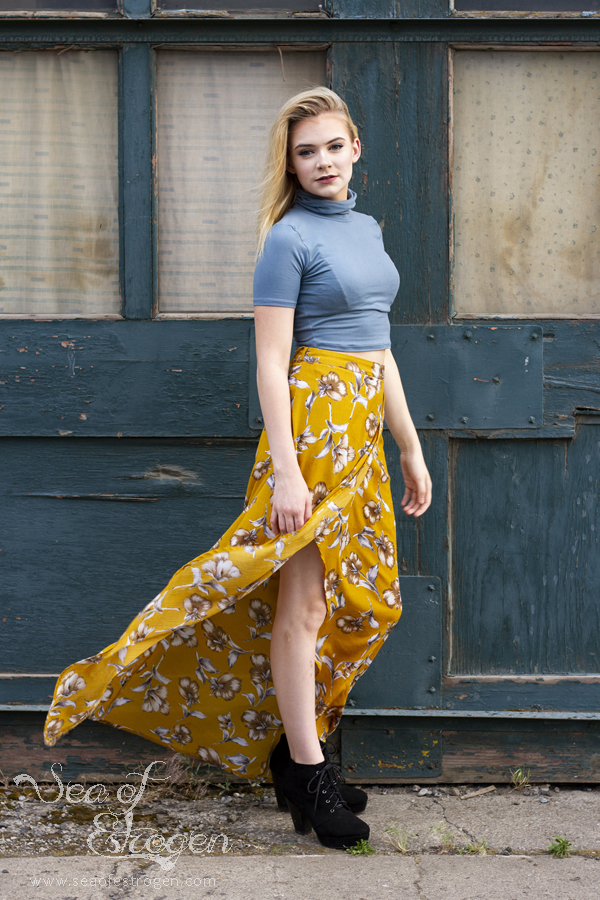 During testing, I made Reagan two short sleeve crop tops with a classic turtleneck. They are both made using double brushed poly. I love how versatile this top is – it can be dressed up with a beautiful, flowy skirt; however, it also looks great paired with shorts and Vans.
Thoughts
I believe the stamp of approval from a fashion-conscious 17-year-old makes this top a must-have!
I made a shirt for myself after testing finished. Mine is made with rib knit from Mily Mae Fabrics. I paired it with an M4M Darcey vest, and I love how put-together this outfit looks!
Amy