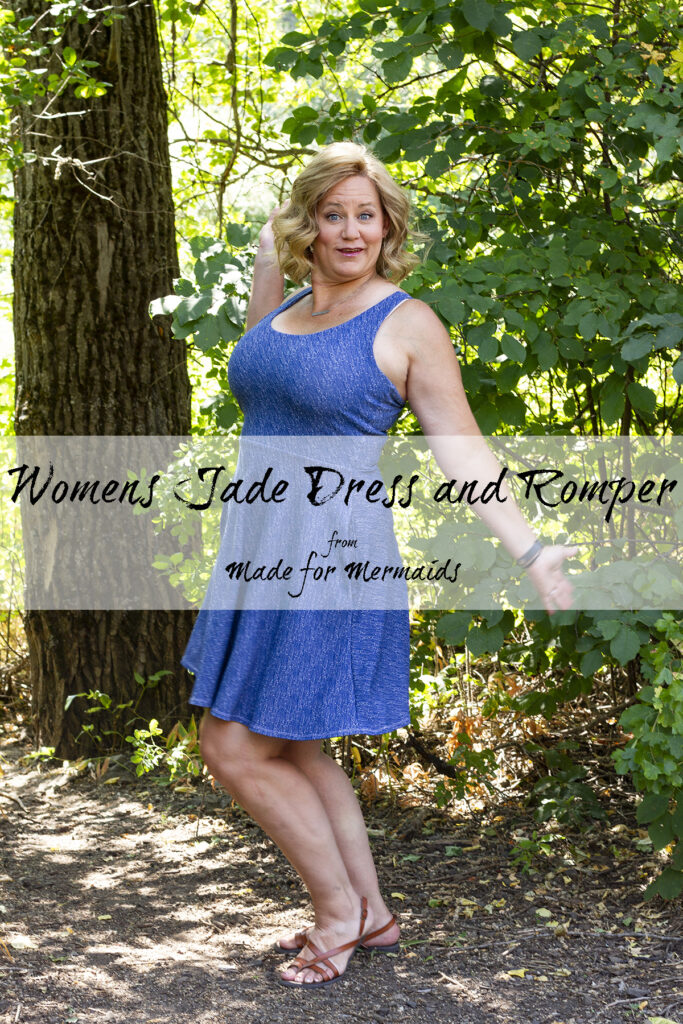 The newest addition to the Made for Mermaids Resort Collection is the Jade Top, Dress, and Romper pattern. M4M Women's Jade is packed full of options and is perfect for any occasion, day or night!
M4M Women's Jade Dress & Romper
As with all Made for Mermaids sewing patterns, the Women's Jade Dress and Romper is a downloadable PDF pattern that includes layers, printing guide, and no-trim pages that overlap, making pattern assembly quick and easy. The PDF files are available in US Letter, A4 paper, and AO copy shop sizes.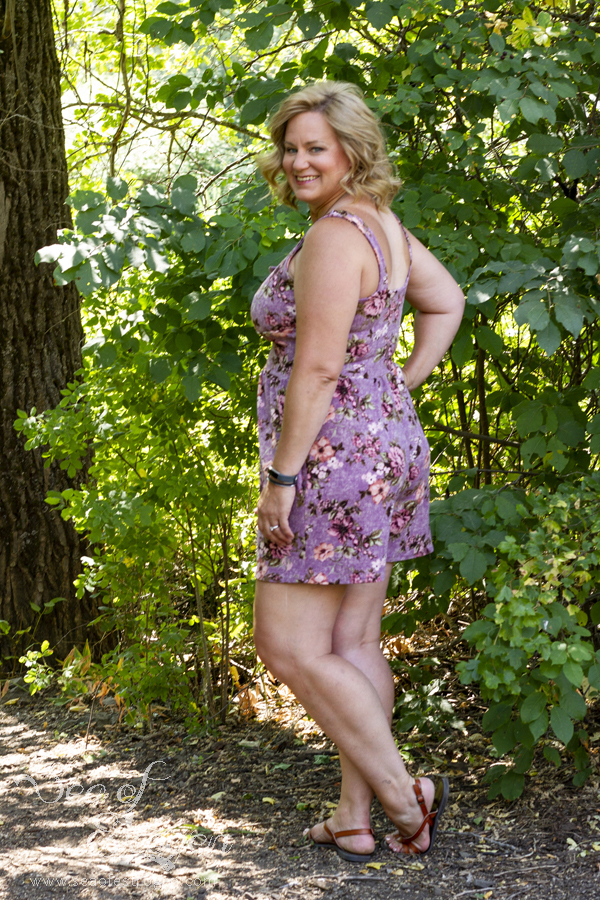 Fabric content will affect the drape and fit of the Jade pattern. Medium-weight knit fabric with at least 40% horizontal stretch and some vertical stretch. Cotton lycra, double brushed poly, liverpool, or bamboo lycra are great choices. The pattern includes sizes ranging from Gray to Red.
Features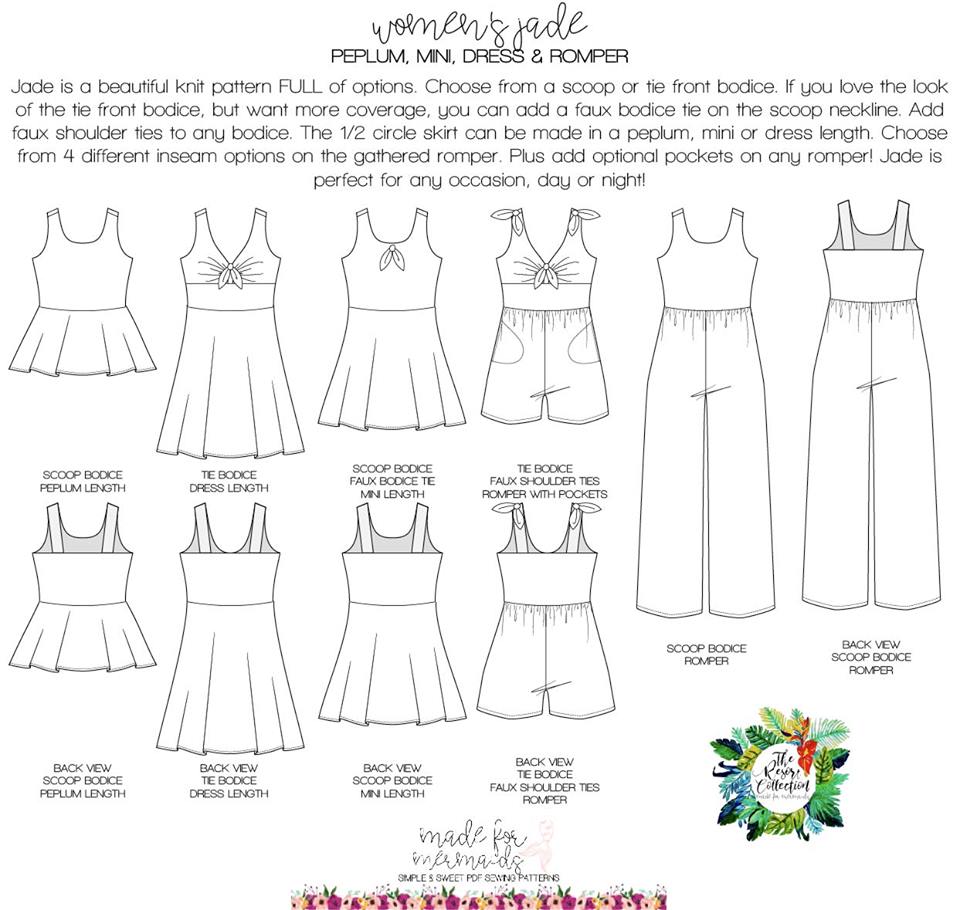 The Jade Dress has tons of options, and it includes two necklines – a scoop or tie-front bodice. In addition, a faux-tie can be added to the scoop-neck bodice. Optional faux shoulder ties add another lively detail. The Jade can be made as a peplum top, dress, shorts romper, or pants romper. All options (except the peplum) include pockets!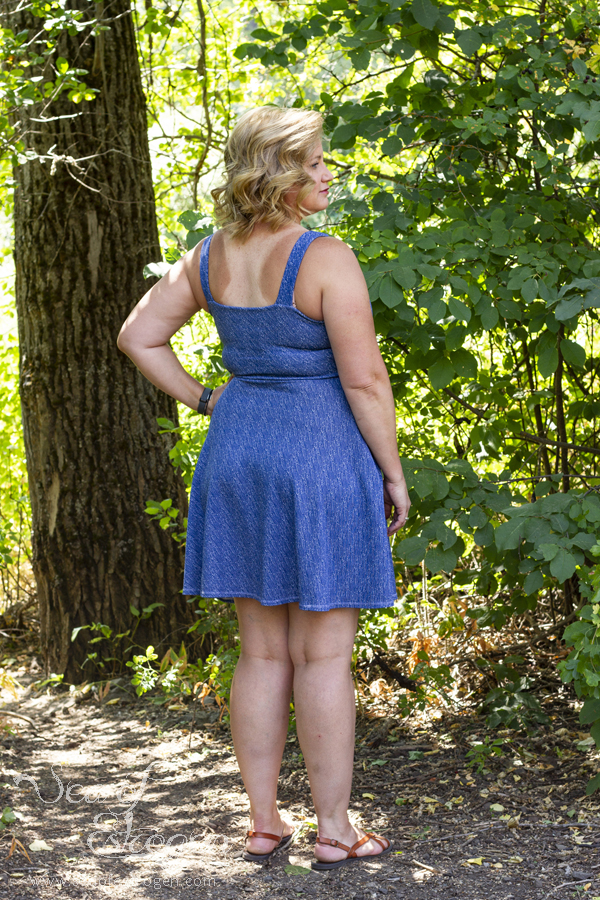 During testing, I made two versions of Jade. I made the tie-front shorts romper and the scoop-neck dress. I made both using liverpool fabric.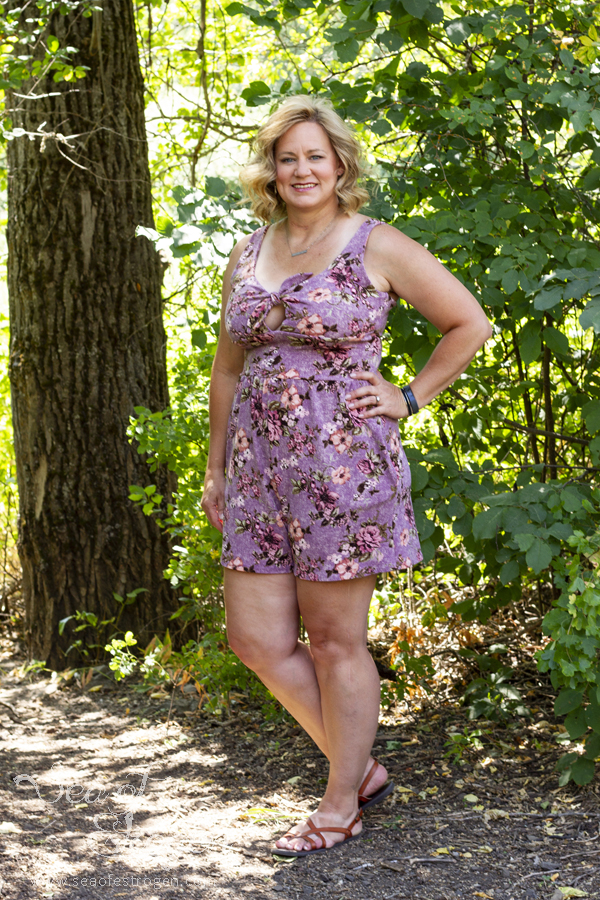 Sale Details
The Women's Jade Dress and Romper is on sale for $7.50 through Tuesday, August 13, 2019, 11:59p CST, so grab it while it's still on sale. Join the Facebook Group to see more pictures and share with other Made for Mermaids fans. In addition, don't forget to check out the Pattern Hack Blog Post illustrates different ways to change up the pattern!
Made for Mermaids is also releasing coordinating Girls Jade, Baby Jade, and Dolly Jade patterns – all on sale for $7.50 (the Dolly Jade is on sale for $4.00).
There are several pattern bundles available, as well. Bundles are only available through the release sale.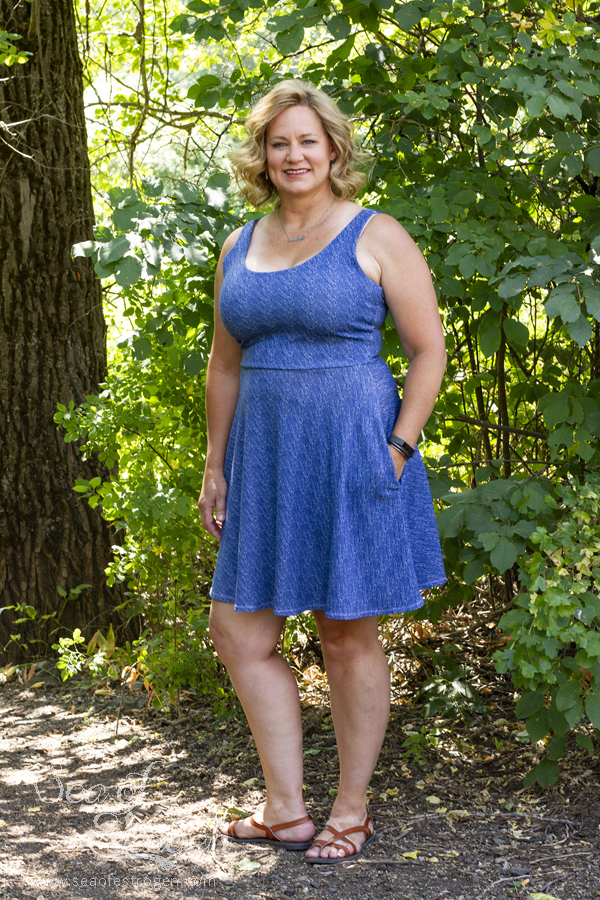 Thoughts
I normally do not like rompers at all, but I love the comfort of Jade. My dislike of them in the past, I believe, has been due to poor fit. Custom sewing and sizing is wonderful for creating perfect-fit garments.
Additionally, I do not normally wear dresses, but Jade is comfortable and easy to wear. I don't feel like I'm wearing a dress when I have it on, and I love it!
Amy