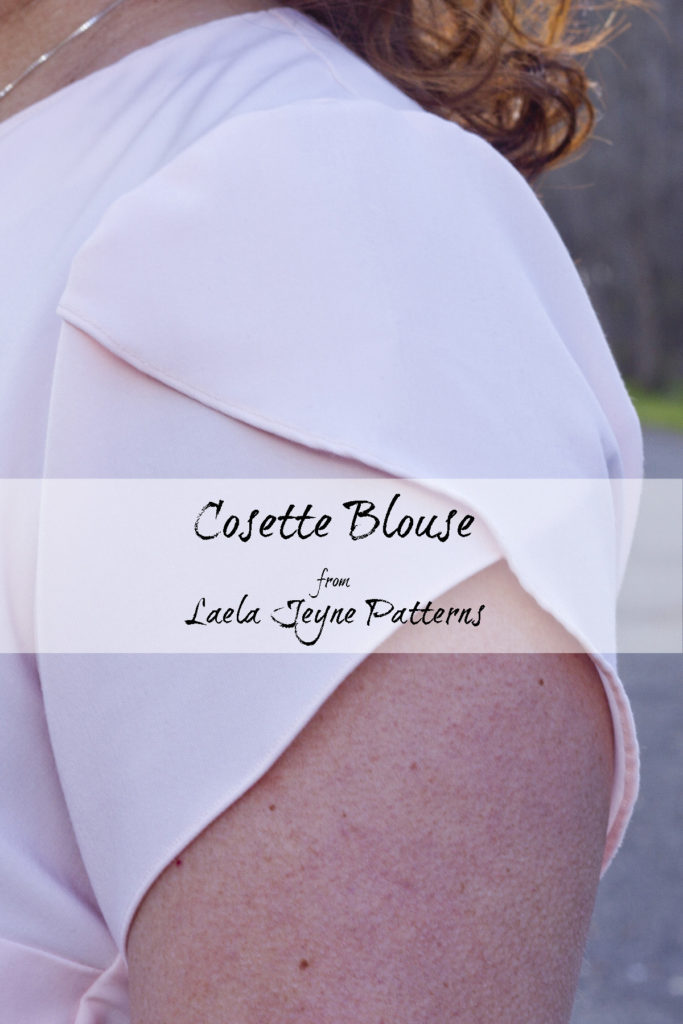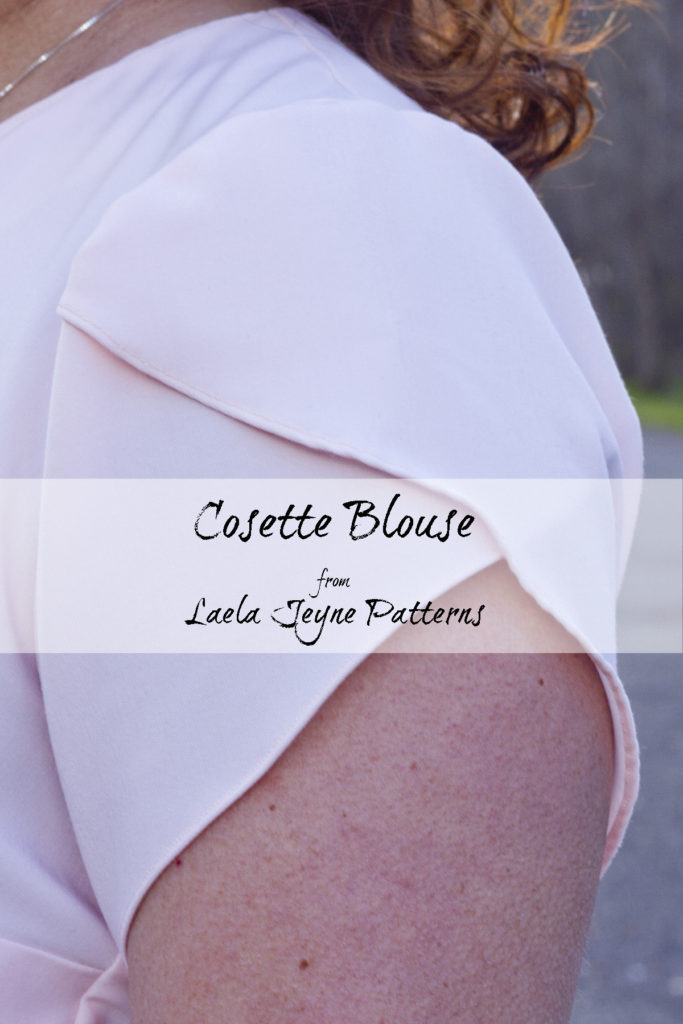 Laela Jeyne Patterns is releasing the brand-new La Femme Collection, and they are celebrating their third anniversary at the same time!  I am sharing one of the collection patterns today – the Cosette Blouse!  Be sure to read to the end of the post to get the coupon code for the sale.
Laela Jeyne Cosette Blouse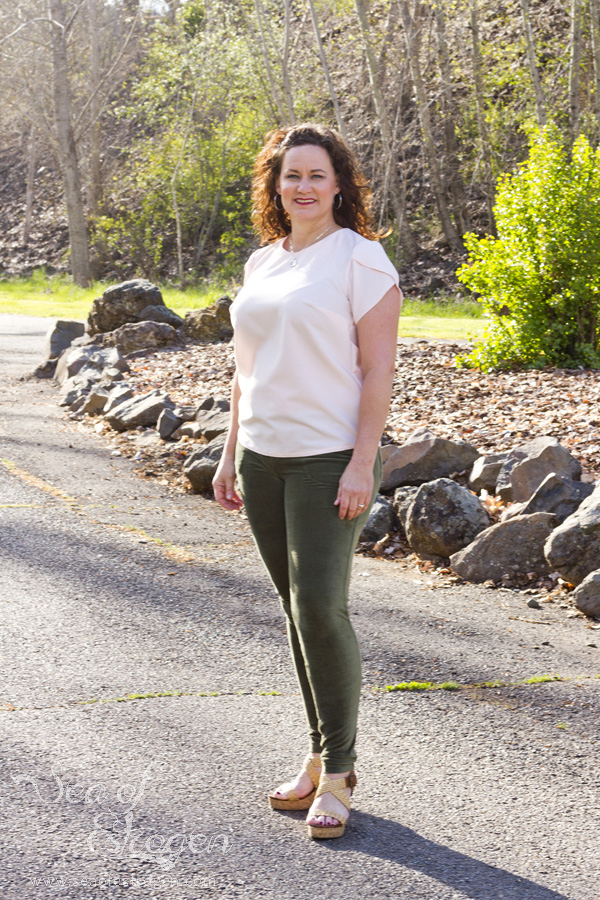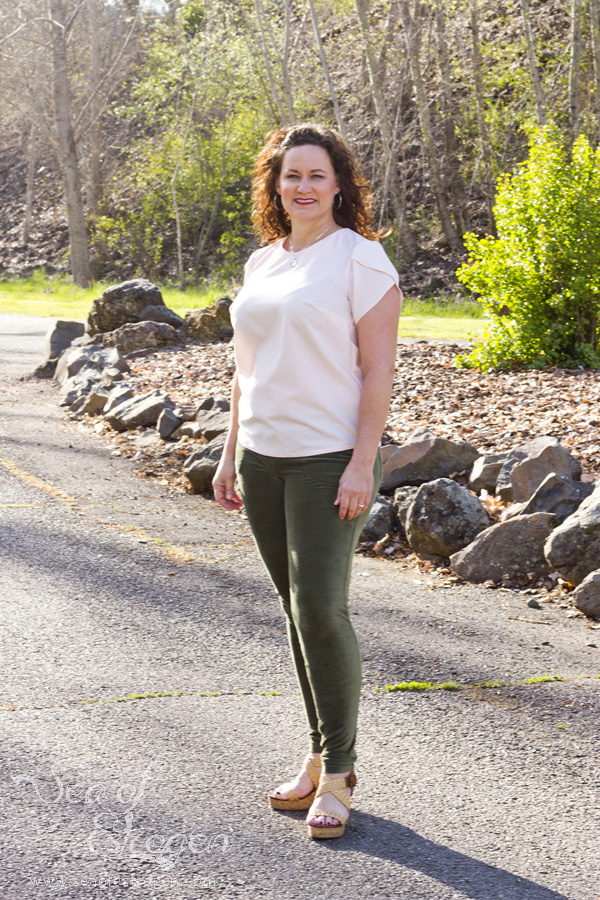 I tend to favor the comfort of knit tops rather than woven, and I am generally more comfortable in a pair of jeans and a t-shirt than a nice blouse and trousers.  The Cosette Blouse is the perfect compromise between the two – it is a woven top with the comfort of a knit.  The small details included in this pattern take it up a notch, and I love those details.
Features
The Cosette Blouse is a brand new pattern that comes with two completely different style options. The first one has a Peter Pan collar and short, petal sleeves which are adorable.  The second option includes a scarf adn gathered 3/4 sleeves.  I chose to create the first version with the Peter Pan collar and petal sleeves, and I love the result.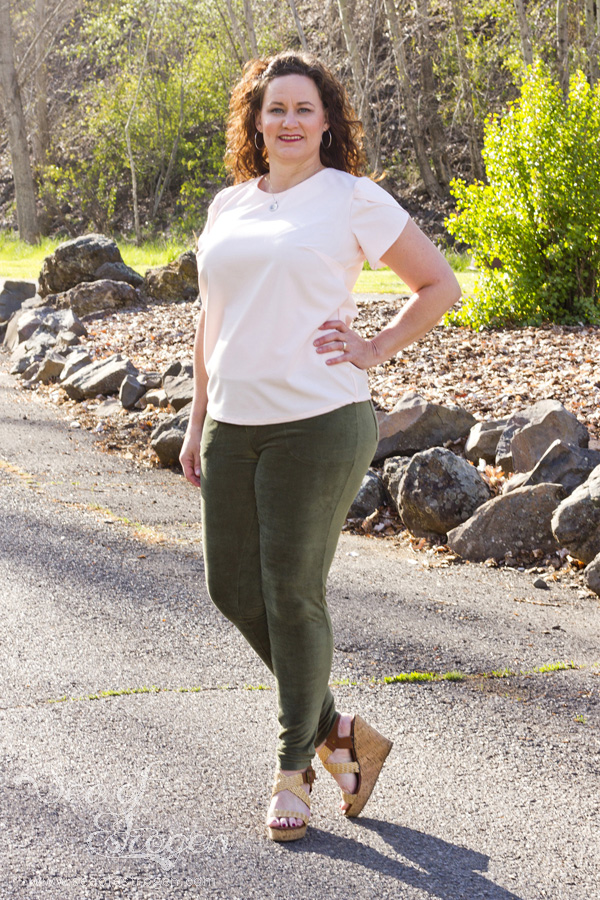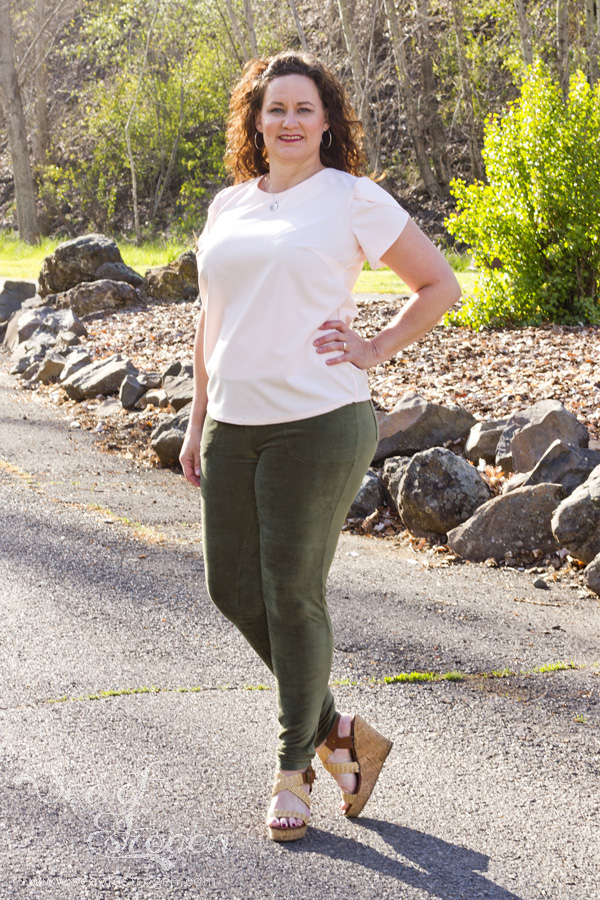 Wait!  There's a collar missing you say?  Yeah, well, I had the best of intentions.  😀  I was not feeling particularly well when I made the blouse, and I had sewn, understitched, AND topstitched the neck facing before I realized I had left the collar off.  It became a design element and a pattern hack then and there!  The blouse looks great without the collar, and I can't wait to make one with the collar now.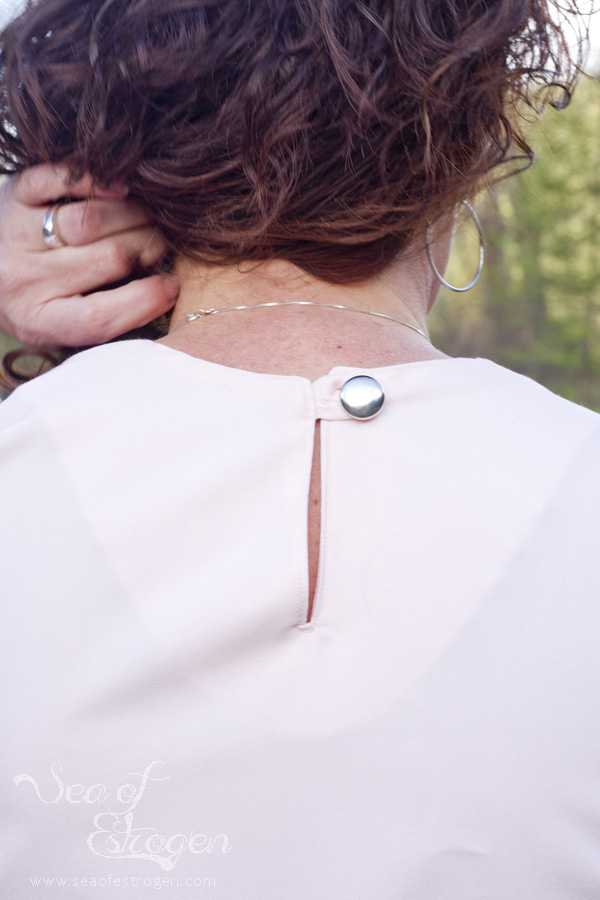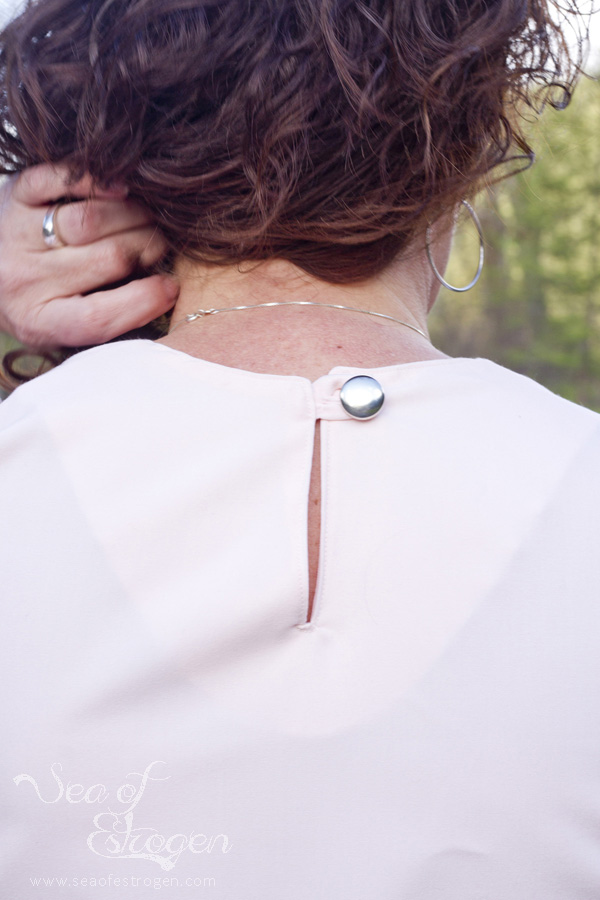 Sale Details
Are you excited about the Cosette Blouse? You can now purchase it for $8.00 (regularly $11.00)by using the coupon code: LAFEMME which expires May 30.
Laela Jeyne Patterns is hosting a blog tour to celebrate the release of the La Femme Pattern Collection.  Check out the schedule  for the round-up here:
Laela Jeyne Patterns La Femme Collection Blog Tour
May 1
Madame Stoff – Tester Round Up
May 2
May 3
Once Upon a Sewing Machine – Sea of Estrogen
May 4
Just Delphine – Flax Field Sewing
If you liked this, you may also like these posts.