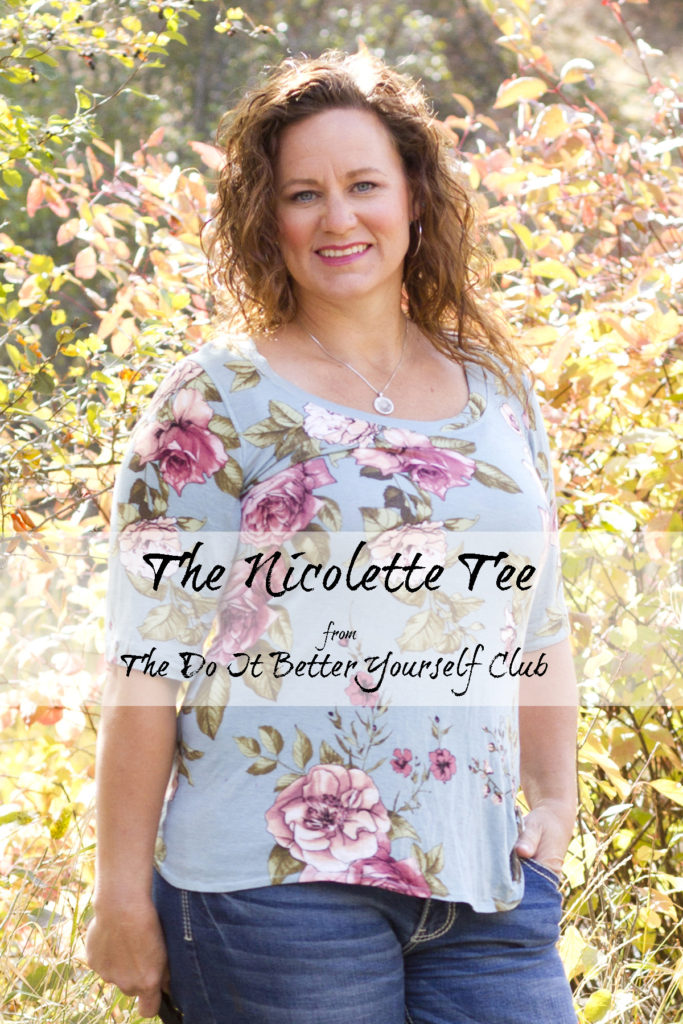 I am thrilled to be part of The Do It Better Yourself Club Nicolette Tee pattern release!  I was part of the testing group, and I love the amount of detail Kelly and Jessica have put into this pattern!  Be sure to read to the end for the sale details.
The Nicolette tee is designed to be a semi-fitted go to shirt or dress with options for every season and style.  This pattern is drafted for KNIT fabric with at least 30% 2-way stretch like rayon spandex, cotton spandex, modal spandex, sweater knit, brushed poly spandex, jersey, and french terry.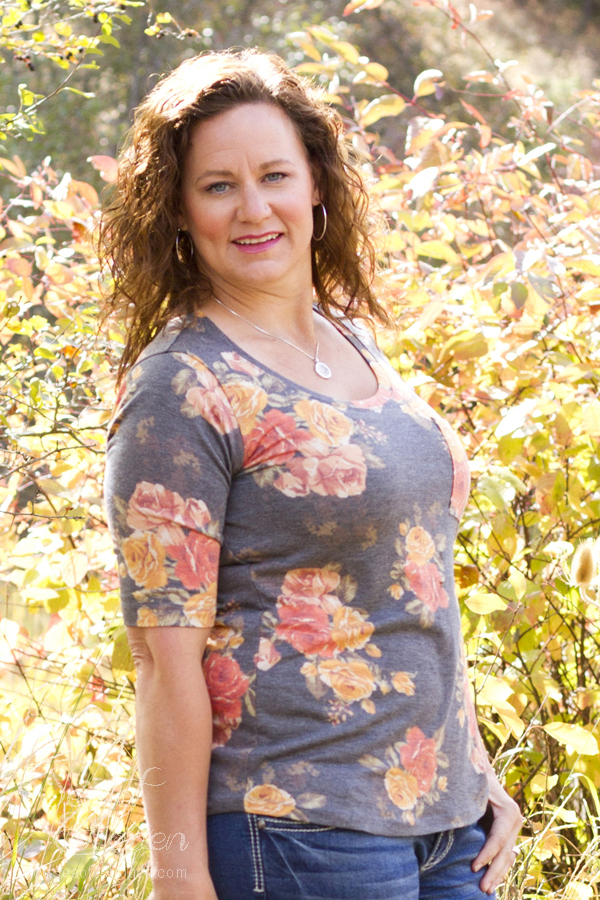 Pattern Features
The Nicolette includes four bodice lengths – long shirt, tunic, mid-thigh dress, and above the knee dress.  In addition, the pattern includes three neckline options – crew, scoop, and v-neck.  Add the four sleeve length options, and you have a dress made for every occasion!  The Nicolette Tee pattern is available as an instant printable PDF download.  Finally, the pattern also includes detailed instructions for color-blocking adding endless options.
This PDF package includes:
Detailed instruction packet with assembly instructions, diagrams, as well as links to tips and tutorials for easy assembly.
A Quick Start Guide that contains only the critical information needed to sew The Nicolette (without the adjustments and tips)
Misses size printable versions of the pattern in US Letter, A4, and Copyshop versions
Ladies Plus size printable versions of the pattern in US Letter, A4, and Copyshop versions
I made the short sleeve, tee-length, scoop neck option, and I used the amazing included tutorials to grade between three sizes and add a full bust adjustment. I love this shirt, especially since it truly is "custom" made to fit my measurements.  Jessica and Kelly included elaborate instructions detailing how to grade sizes and add the full bust adjustment.  Additionally, the tutorial is chock full of video links and other helpful resources geared to the dynamic learner.
Sale Details
The Nicolette Tee will normally be $11.99, but right now it is on sale to the first 150 buyers for $8.99.
Final Thoughts
The Nicolette is a great option for a simple, basic tee.  I am adding several more to my closet of staples.  Thank you for reading, and, as usual, if you have any questions, feel free to ask in the comments, and I will try to answer them.  In addition, check out the other amazing participants of the blog tour.
If you liked this, you may also like these posts.