Sunday Lately is a weekly linkup hosted by the Blogger Tribe, which is fearlessly led by Angelica (Gardening in High Heels) and Katy (Wild and Wanderful). We e-hangout every Sunday, sharing a small glimpse into the past week of life in our worlds.
This week's themes:  Solving, Hanging, Teaching, Remembering, Restoring
Solving
I have been working hard to become more "visible" with my blog and sewing, and I am finally seeing some results.  All at once.  I am a list maker and calendar keeper, but right now I am working really hard to get everything scheduled and the issue of time management solved.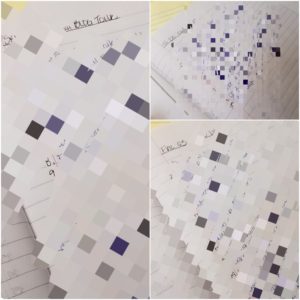 Hanging
Out at home.  IF it stops raining this weekend, we will be hanging new fascia boards and trim.  If it doesn't stop raining, I will be hanging pictures and artwork on our walls (finally, two years after moving in).  Saturday was gorgeous, so up on the roof I went. I hate heights, but I love improving our home.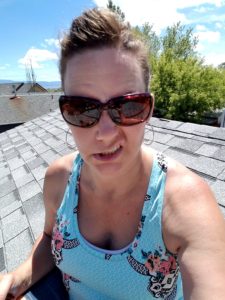 Teaching
I have never sewn much with vinyl, and I have a couple of projects I would like to try.  I am teaching myself the ins and outs of sewing with vinyl.  For example, vinyl can't be ironed.  Ask me how I know . . . luckily I was using a pressing cloth, so that's all that got ruined, not my iron.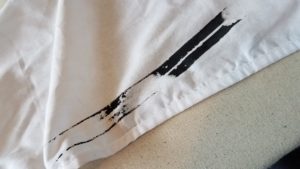 Remembering
This amazing man and everything he has taught me.  Happy Father's Day, Dad!  I hope you and Mom enjoy your camping trip!
Restoring
A few weeks ago I went through our yard and sprayed weeds.  It was a tiny bit breezy.  Round-Up+Grass=BAD.  I am now working on restoring our back yard to green and healthy – putting down new grass seed, watering tons, and crossing my fingers it sprouts before the super dry heat of summer hits.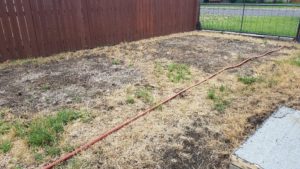 Sunday Lately is a weekly linkup presented by the Blogger Tribe.
If you liked this, you may also like these posts.