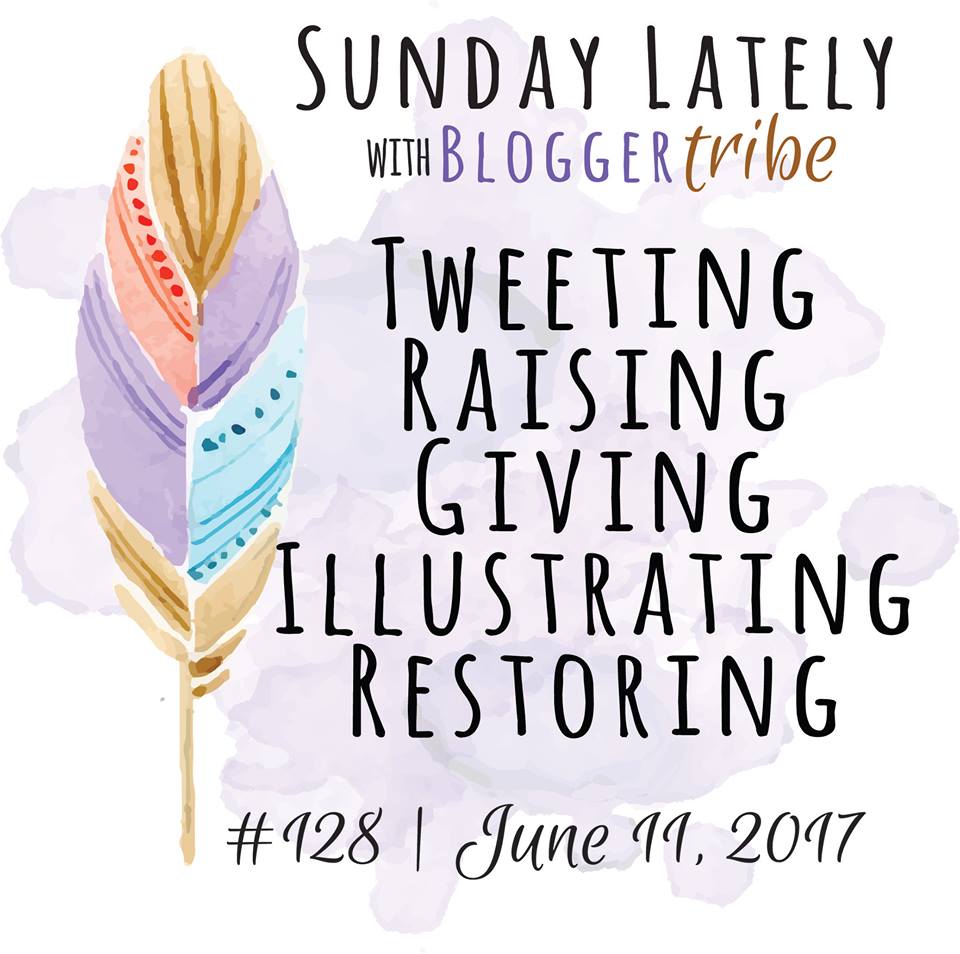 Sunday Lately is a weekly linkup hosted by the Blogger Tribe, which is fearlessly led by Angelica (Gardening in High Heels) and Katy (Wild and Wanderful). We e-hangout every Sunday, sharing a small glimpse into the past week of life in our worlds.
This week's themes:  Tweeting, Raising, Giving, Illustrating, Restoring
Tweeting
Not a whole lot, actually.  I have blog posts set up to Tweet automatically, but I don't actively get on the app to send Tweets myself.  I'd like to improve this, but it really isn't a priority for me.
Raising
Strawberries.  LOL  That's the only "gardening" we do because we can't keep anything else alive, and we don't enjoy gardening.  In our back yard, we have one small raised bed, and it is filled with berry plants.  We love strawberries!
Giving
Sewing gifts.  I gave my mom a P4P Sweet Tee and Cocoon Cardigan.  She loves them both, and I love that I am able to make something for her.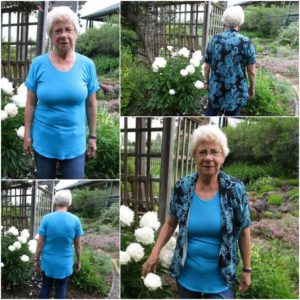 Illustrating
The layout of a sewing space.  Now that the chaos of softball playoffs and graduation is over, our lives have slowed down a little bit.  Since Harley is leaving for school in the Fall, she and Reagan are switching rooms so Reagan can have the larger room.  In addition to Harley moving into the smaller room, we are going to try to move my sewing table in there so I have place to sew that doesn't always have to be cleaned up when we have company over.  I am a very visual person, so I am illustrating the room to scale so I can work out whether things will fit before we actually go through the work of moving stuff.
Restoring
Myself.  I am setting aside time every evening to read and relax.  It helps restore my soul, and prepare me to take on the world!
Sunday Lately is a weekly linkup presented by the Blogger Tribe.
Amy