My Girls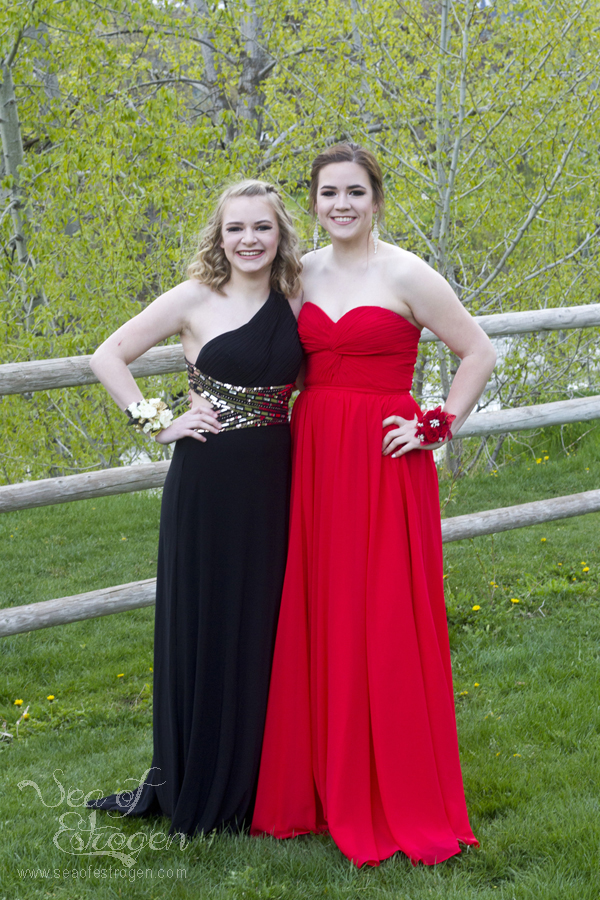 Prom 2K17 was a success!  The girls' prom was three weeks ago, but I waited to post about it until after Harley went to Ian's prom in Elgin. 
Harley and Ian
Harley and her boyfriend, Ian.  It seems so odd to me that this is her Senior year and last prom.  I'm not sad about it, and it is not bitter sweet, it just doesn't seem like four years have passed already.  I feel like a broken record, but I am so proud of the person Harley has grown into.  She's caring, considerate, and very conscious of others' feelings, but she is a trickster too. She loves to laugh and to make others laugh.  She has become the poised, exceptional, beautiful young woman I have always hoped she would be.
Reagan and Lorissa
Neither Reagan or Lorissa had "dates", so they became each other's date, and I think they had an absolute blast!  What a way to go to a dance – just to have fun, no expectations, and no stress!  I love it, and I love their quirky personalities.  Lorissa is in Harley's class, and will be graduating soon.  I can't wait to see where she goes in life – I know she will be amazing!  Reagan is my little firecracker!  She is spunky, sassy, energetic, and always keeps me on my toes.  I know that whatever she takes on has no chance of fighting back against her tenacious personality, and I love the person she is growing to be!
The Group
The girls attended the Cove/Union Prom with a HUGE group of kids, and they had a great time.  We met up at a local park to get pictures before they all headed off to dinner.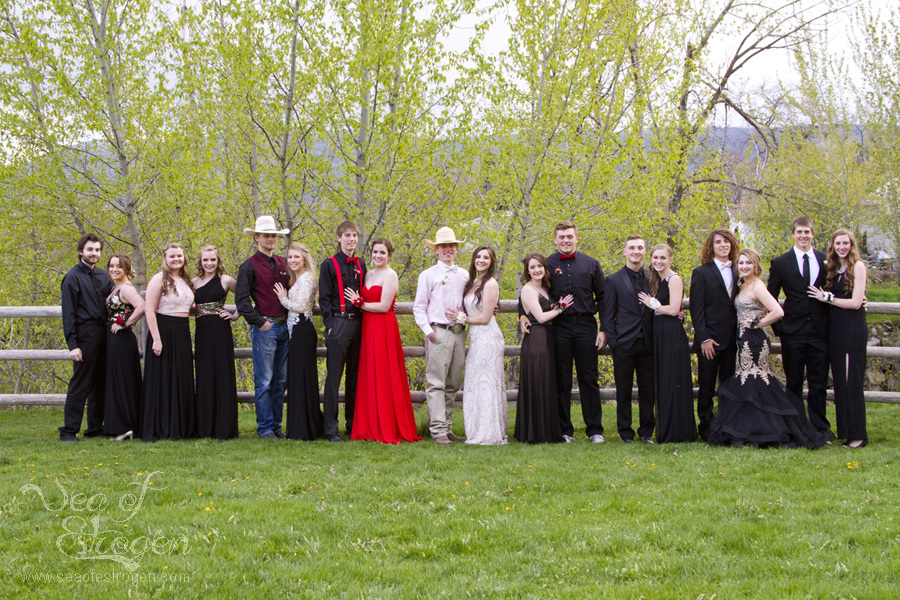 These girls have been friends since we moved to Cove – there have been bumps in the road, as with all relationships, but their friendships have endured.  They are all amazing young women, and they are going to conquer the world next year.  I am so happy to have a front-row seat to the action!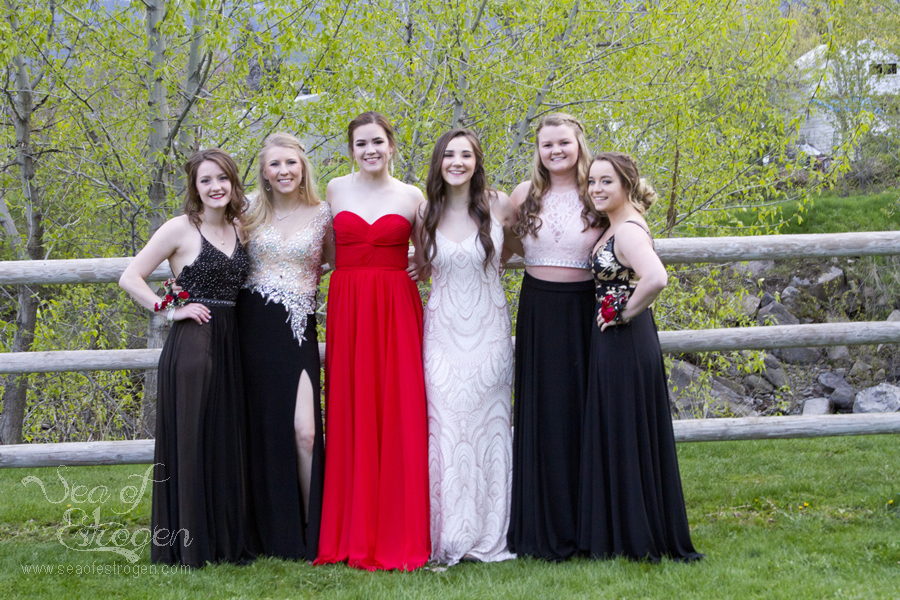 If you liked this, you may also like these posts.