Check out the Patterns for Pirates Fav Tee for Girls!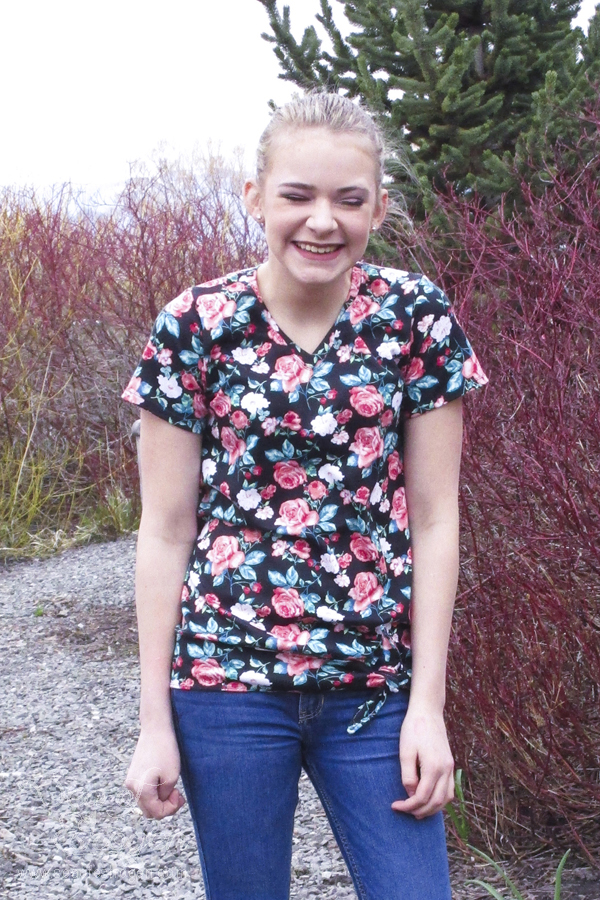 P4P Fav Tee
Good morning!  I feel very fortunate to have been included in the pattern test for the brand new girls' pattern from Patterns for Pirates, the P4P Fav Tee.  I tested the largest size offered – a 14 – for Reagan, and I love it!  The instructions are easy to follow with full-color picture tutorials.  There are multiple options available, making this pattern a versatile staple for any girls' closet!  For Reagan I made the short-sleeve, v-neck, banded-knot hem version.
The Fav Tee is fitted at the chest and relaxed through the waist and hip.  The sleeve options include: short, 3/4, and long sleeves, and the neckline can either be round or v-neck.  The different hem and length options include:  banded knot hem, shirt length side vent hem, tunic side vent hem, and curved dress length.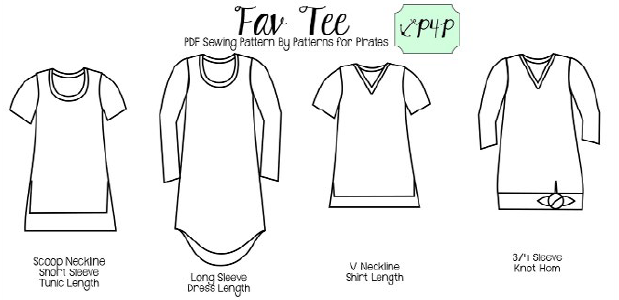 One of the features I like the most about PDF patterns from Patterns for Pirates is that their pattern pieces don't require trimming before assembling.  They also have LAYERS options at printing!  Download files include US Letter, A4, and Copy Shop Size printing options.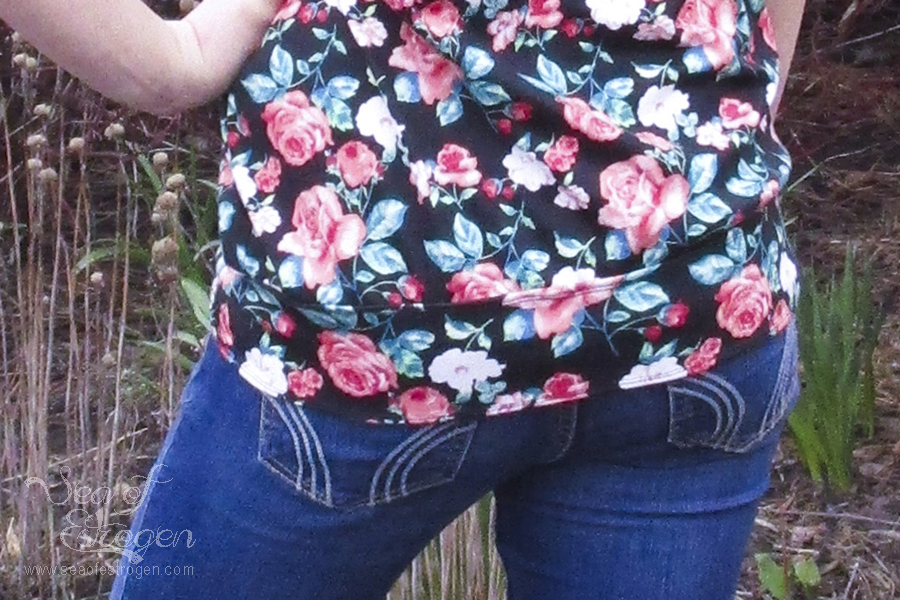 This top is a great year-round option with so many different every day styles!  For modeled pictures and more details, visit the round up blog post and Facebook Album full of photos to look through.
The P4P Fav Tee is on sale for a limited time during the pattern release.
P4P Favorite Tee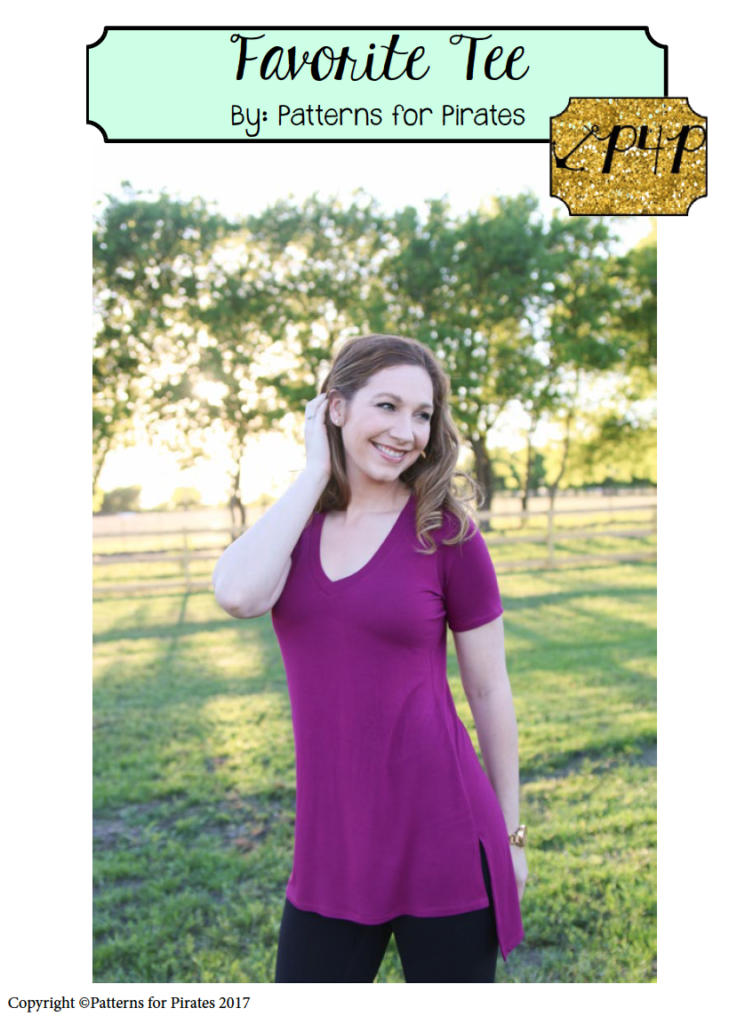 As with most P4P patterns, there is also a matching Women's pattern available here:  P4P Favorite Tee that is on sale, as well.  In addition, save even more by purchasing both patterns as a Bundle.  Come join the Facebook Group to see more pictures, and share with other Patterns for Pirates fans.
If you liked this, you may also like these posts.