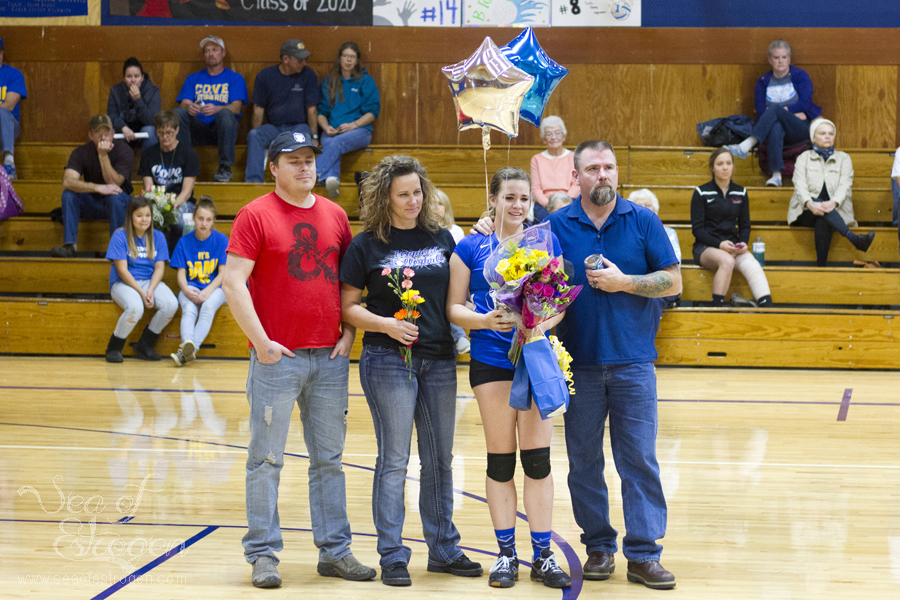 Harley's senior year of volleyball is coming to an end (hopefully not for a couple more weeks, and the 2016 Leopard Volleyball team has had a great year!  Unfortunately, the wins weren't as frequent as the girls would have liked, but I watched the team grow, improve their skills, and become better by the week!  The senior girls were recognized Friday night for their years of contribution to the program.  I couldn't be any more proud of the player, athlete, and person Harley is, and we are all very lucky to have been part of this journey with her.
I didn't make it to as many games as I would have liked this year because of my involvement with The Little Mermaid, but the ones I did make it to were fun and exciting to watch!  To re-cap Harley's season, I grabbed a few of my favorite photos from each of the games I attended.
2016 Leopard Volleyball
At Helix
This is the first year that Cove dropped back down to the 1A school size, which meant being back in the Old Oregon League and traveling across the mountain for games in Helix, Nixyaawii, and Echo.  Helix was the first game I was able to watch, and Harley played unbelievably well!  I love the second picture – she has a "take that" look on her face.
At Nixyaawii
Nixyaawii is building their program and played hard, but our girls were able to beat them pretty easily.  The school didn't have anyone who knew how to keep the record book, so I ended up coming out of the stands to do it.  Reagan took photos for me!
Powder Valley at Cove
Every year our area schools hold "pink" games as fundraiser for breast cancer research.  This is especially important to Harley because my mom battled breast cancer the first year after we moved back here.  All the funds raised from the games (including the football game that evening) were donated to our local hospital's breast cancer organization.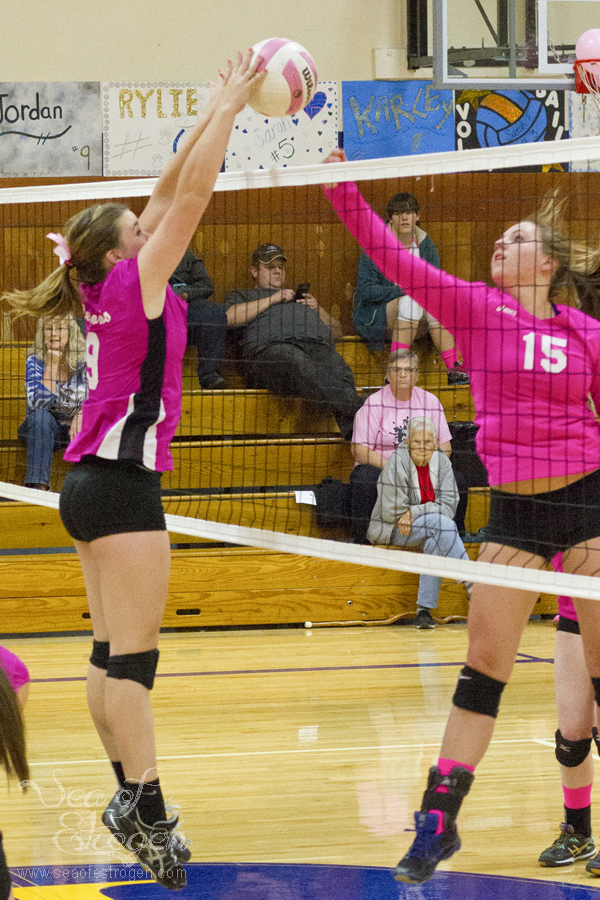 Helix at Cove
Helix again played tough games pushing our girls to their best.
At Joseph
The girls beat Joseph the first game in an exciting extra point game, and again Harley played her heart out!  Unfortunately, they couldn't come back from a large deficit in the second game, and lost it.  Our girls played well, but weren't able to get their momentum back for the final two games.
At Powder Valley
I love watching games in the Powder Valley gym because they have a second level.  It is way more exciting to watch a game from above because you can see the action on the entire floor!  Harley had some great hits and served beautifully!
Against Pine Eagle at Powder Valley
I love our beautiful, hard-working girls!  The games against Pine Eagle were tough and a lot of fun to watch!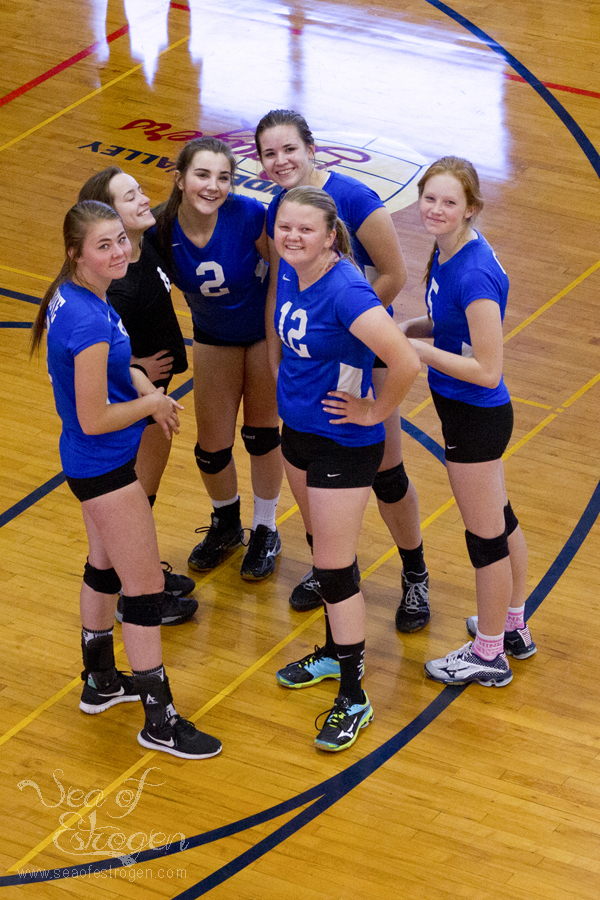 Nixyaawaii at Cove
Harley's dad, Scott, made it to watch the girls have another amazing match against Nixyaawii.  Harley had kill after kill, and served at least 14 points in a row!
SENIOR NIGHT – Wallowa at Cove
It's hard to believe I am celebrating a senior athlete again, but the past four years melted into oblivion and here we are.  The best part, to me, about watching Harley play is the pure joy and excitement on her face.  She truly loves this game!  In addition to Scott being there, Harley's big sister, Emma was there to watch as well.  She had quite the cheering section!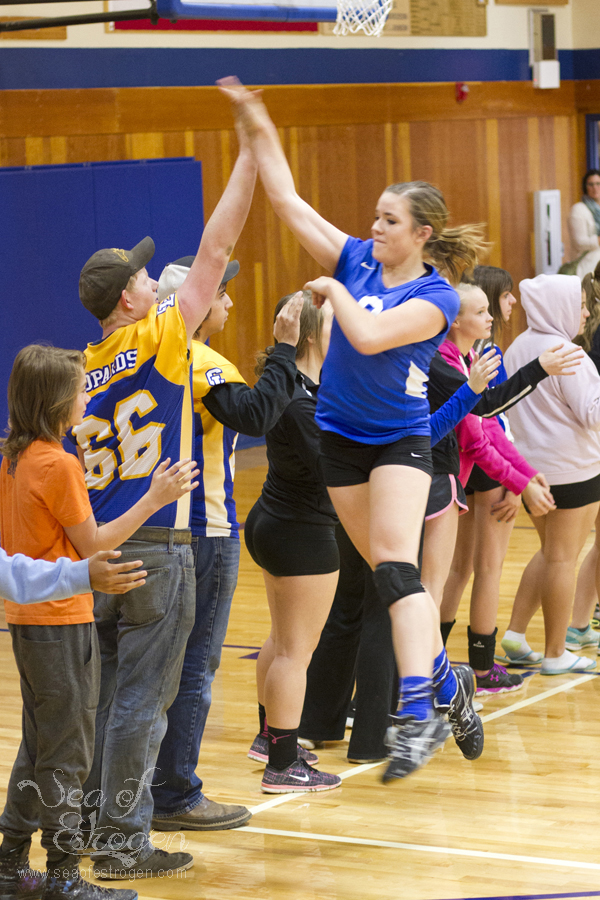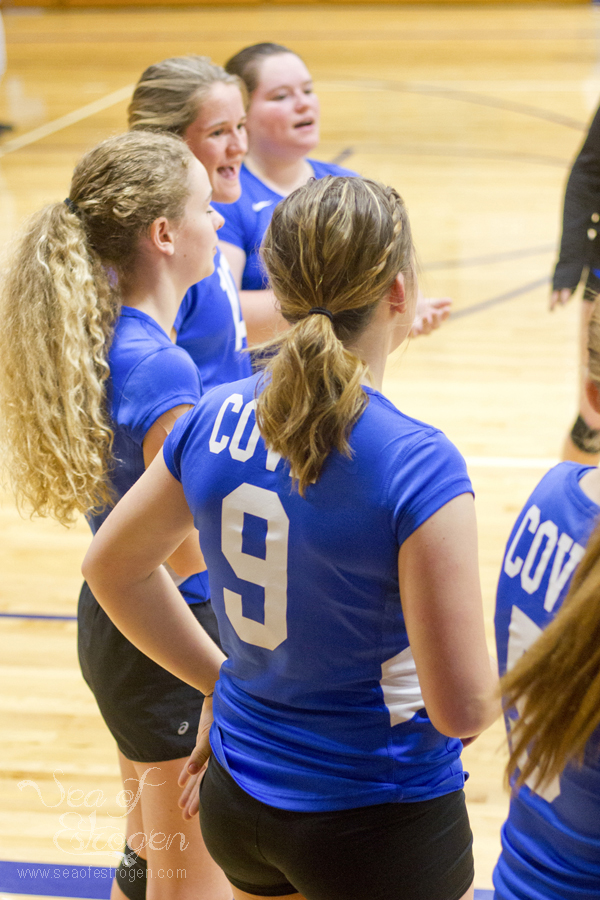 Joseph at Cove
Joseph is tough. We had another hard loss to them at Cove which was tough because it was the senior's very last home game.  Even with the loss, the games were still exciting and fun to watch.
 I am anxious for the 2016 Leopard Volleyball league playoff game tomorrow, and I cannot wait to watch it!  If they win, then the girls will continue on to the District Tournament on Saturday.
If you liked this, you may also like these posts.