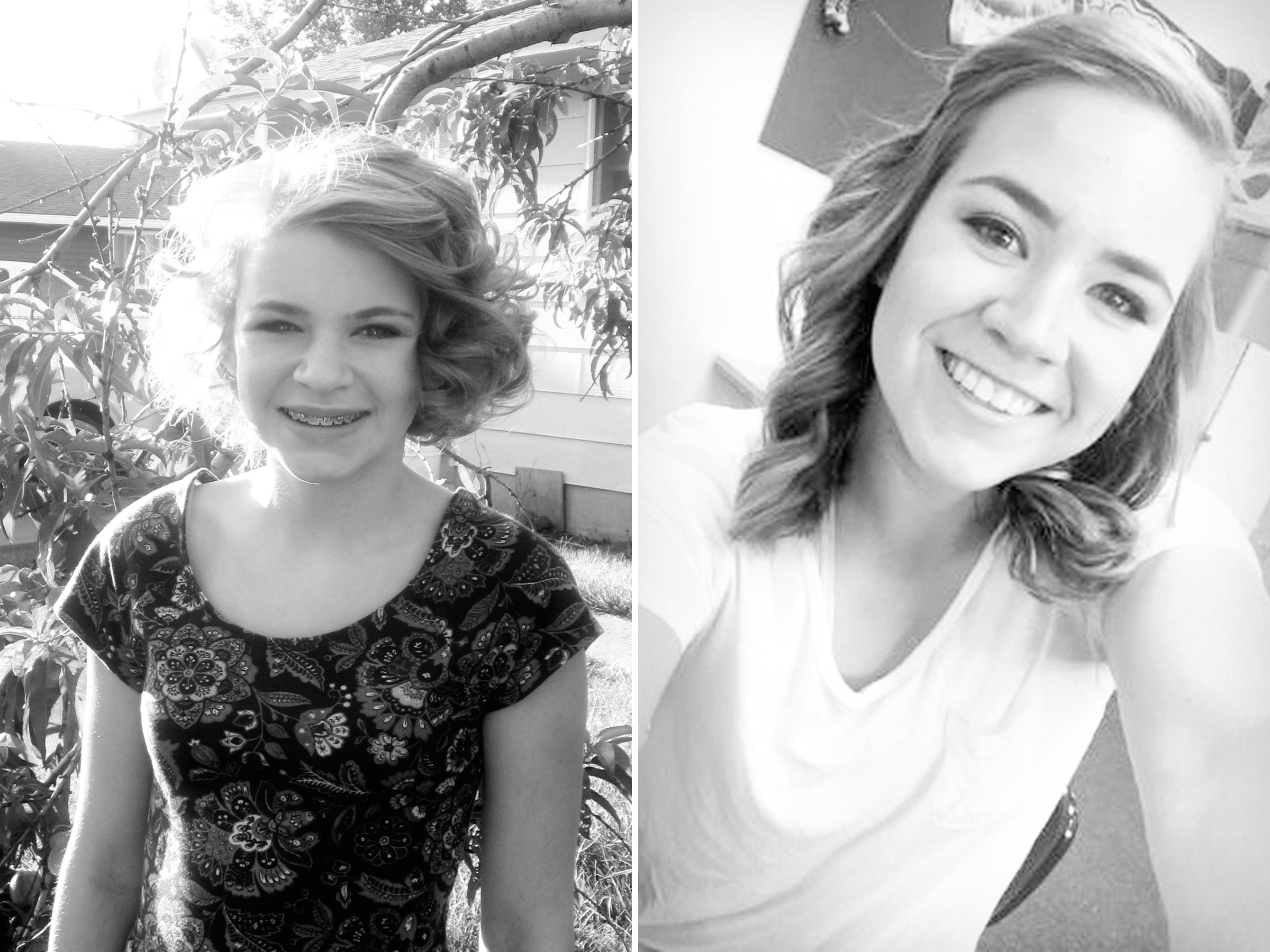 Four years ago, I wrote a post about Firsts & Lasts, and, at the time, I wasn't thinking about how quickly these four years were going to go before it would be time to write a post about More Firsts & Lasts.  The funny thing is that not a whole lot has changed in four years.
This time, it's just a tad different- I only have two girls in school this year instead of three.  Today was Harley and Reagan's first day back to school after summer break.  I love the first day of school each year; it signifies the opportunities that await my daughters, and their processes of learning, growing, and maturing.  I love the excitement they have for seeing their friends again combined with the nervousness of the "new" that is involved, as well.  Most of all, I love watching my girls grow, develop, and mature into the precious young ladies they are.
More Firsts & Lasts
Today was the first day of school.  First day of ninth grade, and first day of twelfth grade.  Two firsts that will remain in my memory (and hopefully theirs) forever!  Today was also a first for me – it is the FIRST TIME EVER that I have had two of my girls in high school at the same time.  That is such a weird feeling.  For most of their life, all three girls have been in separate schools because of the way their birthdays fall and the way schools are divided in Morrow County.
This year also marked another year of "lasts" – one of which is BIG.  I mean H.U.G.E. big!  Today, Harley walked into her first day of school at high school for the very last time. I have a Freshman and a SENIOR?!?!?  Holy cow!  I know it is way overused, but I really can't figure out where the past 12 years of school went, and how my sickly, chubby, tank of a baby girl transformed before my very eyes into the tall, caring, hilarious, and gorgeous young woman who left our house this morning!
As sad as I am that I only have four years left of kids at home (theoretically), I am so very excited for them because the possibilities are endless for them, and the excitement of it all outweighs any sadness I have ever felt!
Have a blast this year, girls, and make every moment count!  I love you both so very much, and I am more proud of you than you will ever know!
If you liked this, you may also like these posts.