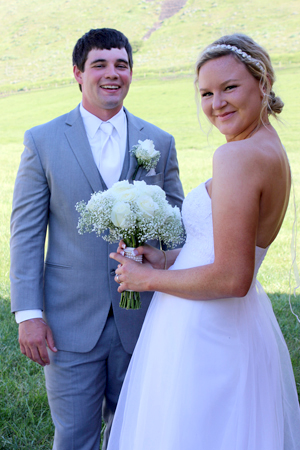 When I first started thinking about posting pictures from Emma and Jordan's wedding, I wasn't sure how to organize them because there are SO many that I absolutely love.  I ended up dividing them into categories, and I decided to write several smaller posts.
Emma and Jordan's wedding was very simple and laid back, but it was also elegant and classy.  They did a good job of selecting things that fit their personalities and them as a couple.  Today, I am showcasing the stars of the day – my amazing, beautiful, kind, hard-working, and funny daughter, Emma, and her handsome, dedicated, adventurous, and supportive husband, Jordan.
I don't have a lot to say about these pictures that I haven't said about these two before, just that they are both amazing human beings, and they are very lucky to have their best friend to share their lives with.
I do have a funny comment about this picture – I am pretty sure that none of us (their immediate family) had ever seen the two of them kiss, and we were teasing them about it at the rehearsal.  When they did kiss, everyone in the audience whooped and hollered and then laughed!
Emma could not have picked a better man to fall in love with.  Jordan is truly Emma's match.  He treats her like a princess but doesn't let her bulldoze him, and his love for her is obvious in everything he does.  We all love Jordan and are thrilled to have him as part of our family.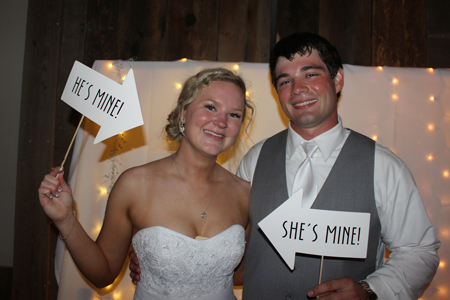 The beginning of their story couldn't have started any better!
If you liked this, you may also like these posts.