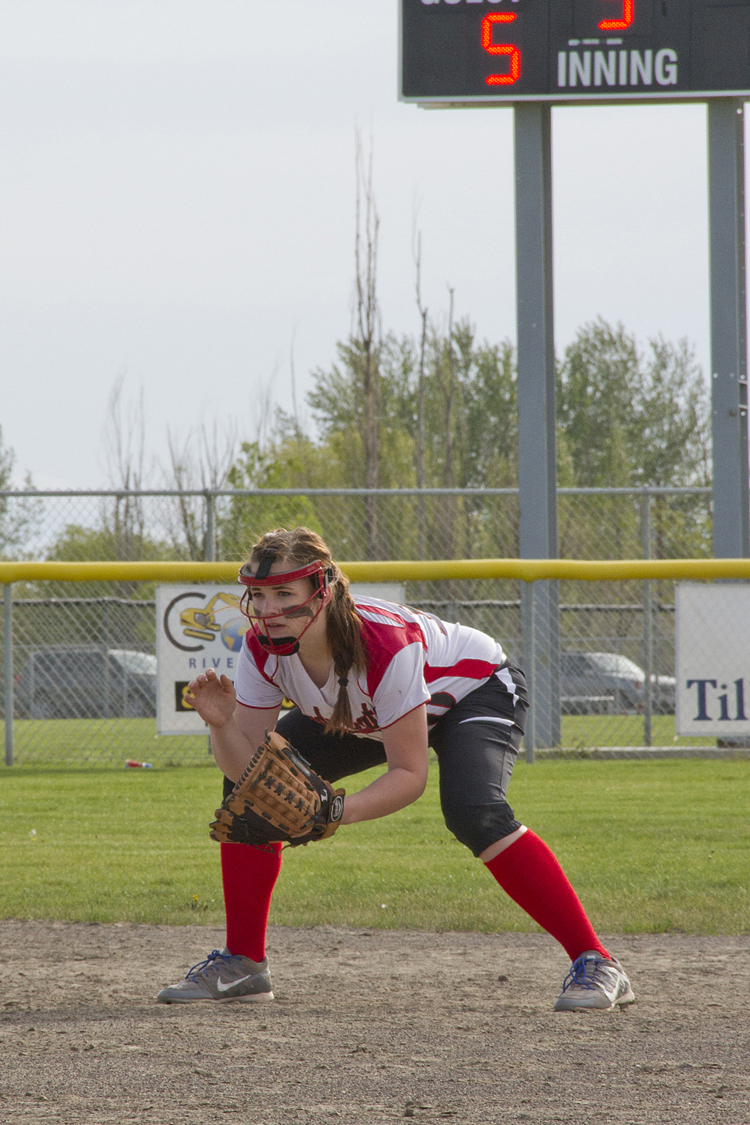 Until five years ago, Harley had lived her entire life in and around Irrigon, and then the girls and I moved here to start a new life and finish my Bachelor's Degree.  Harley grew up playing softball with a group of girls she was friends with beginning in Kindergarten.
The year we moved, Harley played on a Majors Softball team for Irrigon.  Of all the girls in the picture below, five are still playing, and they now play at the high school level.  All five of them were on the field yesterday, and it was great to get to watch them all play together again!  For Harley it was like paying softball at home, even though she was part of the "away" team.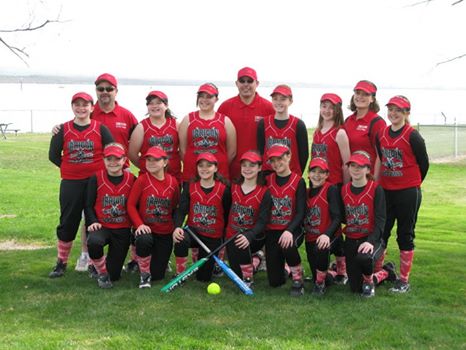 Harley plays infield, but mostly Second Base, and she had a great day!  She made a couple great catches and supported her teammates well!
One of the best things about playing in Irrigon is that is where the girls' dad, Scott (left below), lives, and he was able to come to her game, too!  Harley's Uncle Matt was there, too, and I'm not sure what he was saying, but apparently it was funny!  Her Aunt Stormy was there, too, but had to leave early because she coaches the Minor Girls team and they had a game.
Harley's Uncle Jeff is the head coach for the Irrigon team, so she got to see him, too!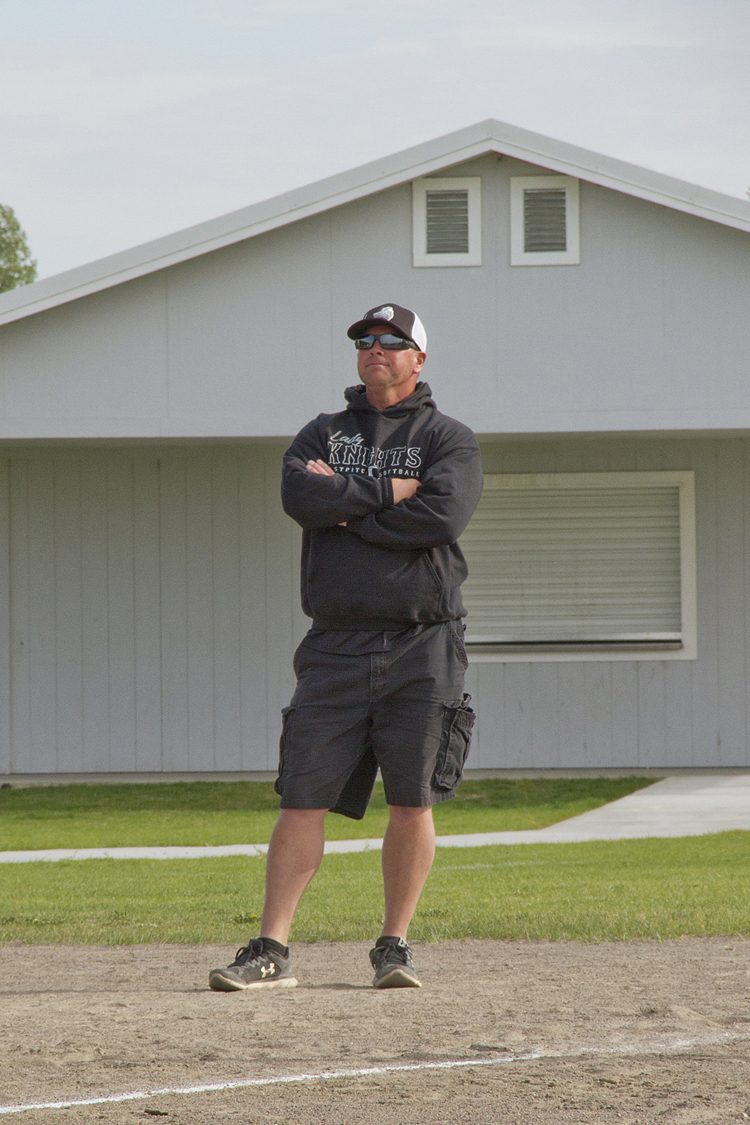 Harley had a great base hit, too!
I love the intensity on her face when she is running the bases.  Softball is her favorite sport, and it shows in everything she does!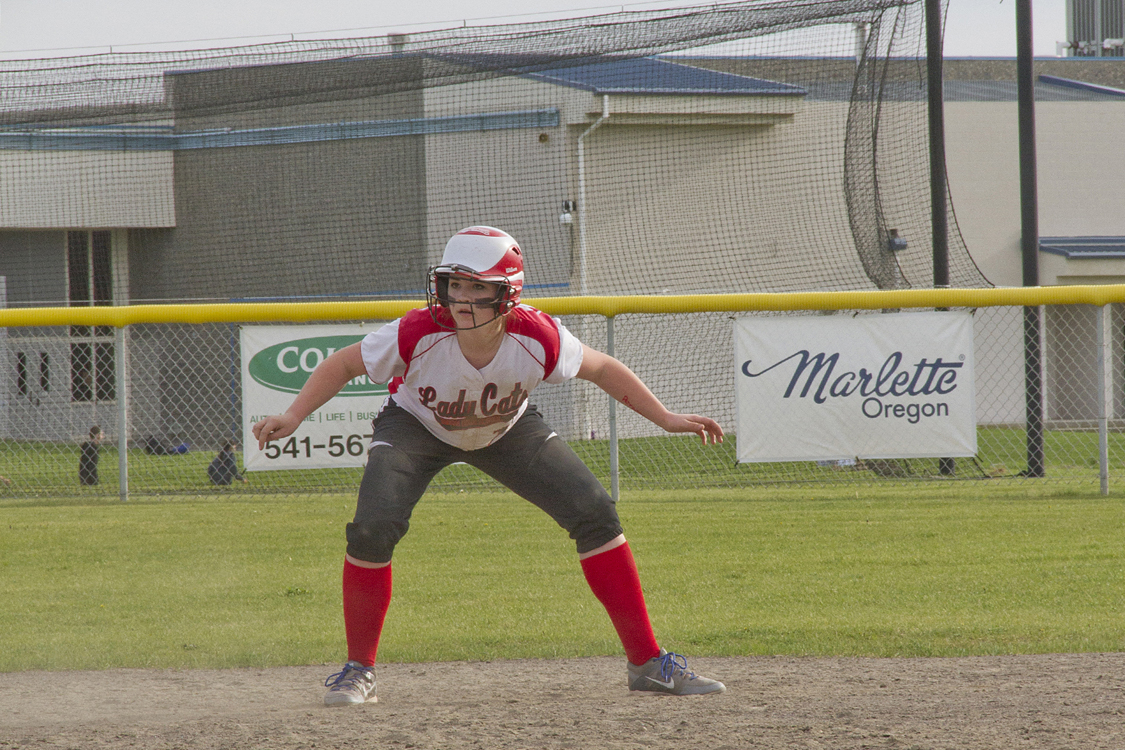 Final score – Union/Cove Lady Cats 5, Irrigon 2.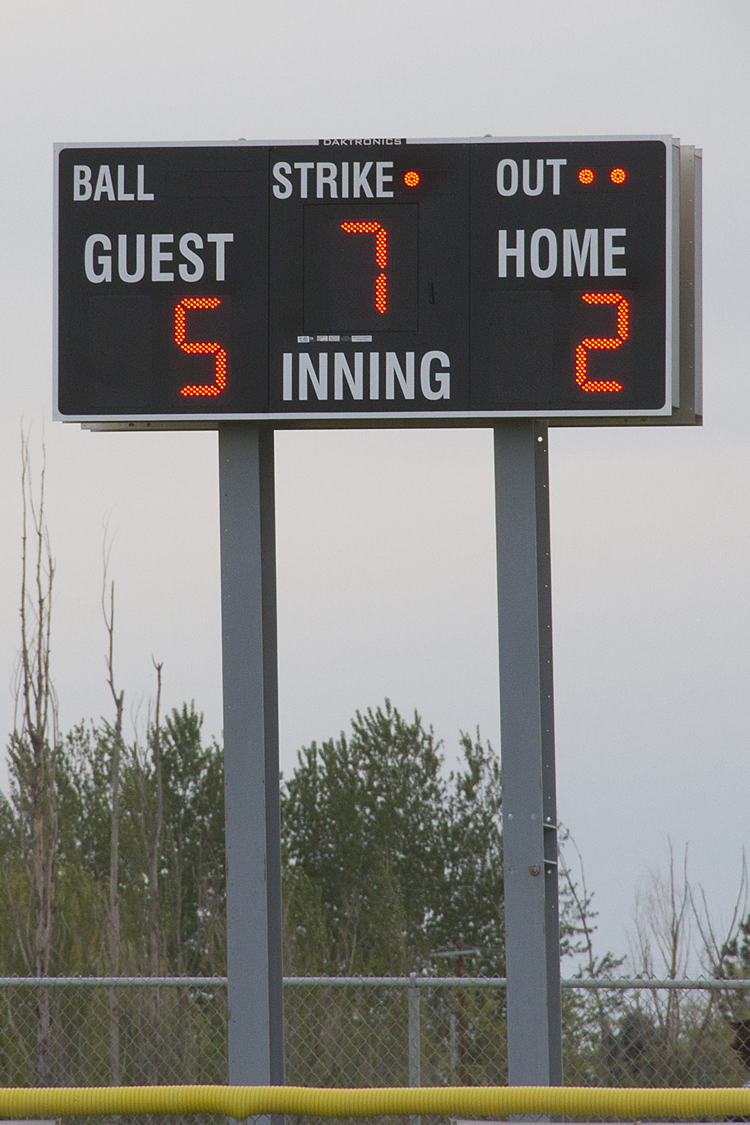 It was a great game, and it was really great seeing all five girls who are still playing on the field together again.  Irrigon has a double-header in Union on Saturday, so we'll get to do it all over again!  I can't wait!
If you liked this, you may also like these posts.