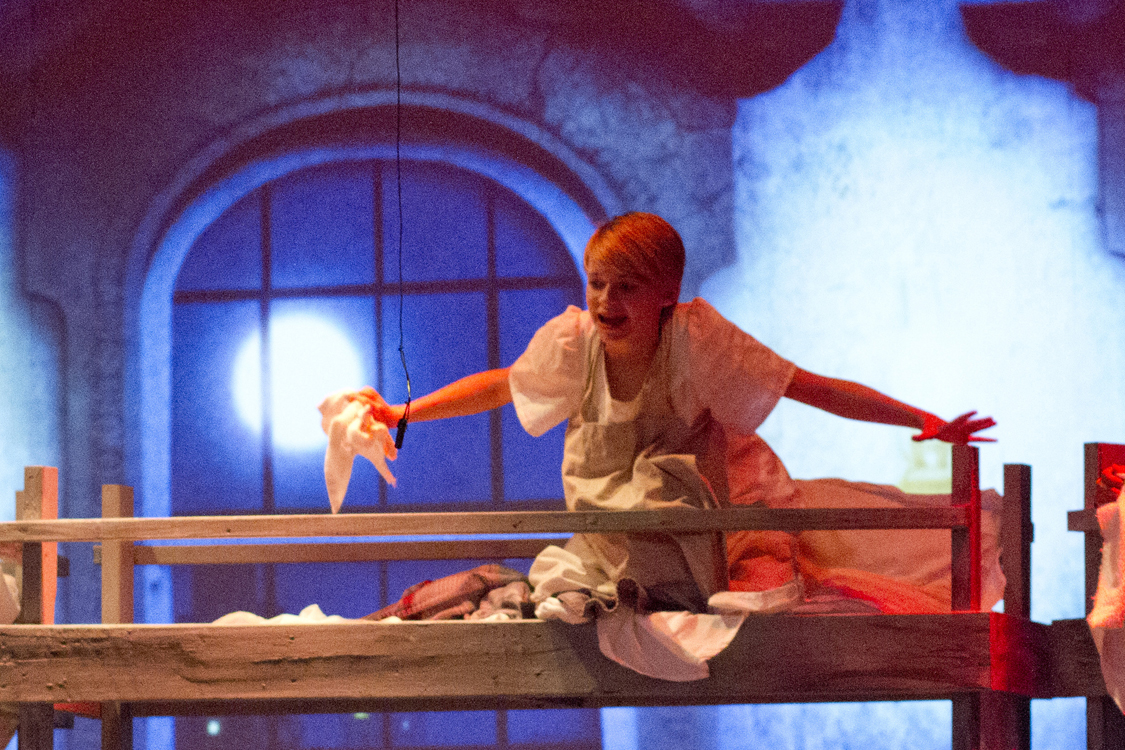 My youngest daughter, Reagan, has been participating in the play "Annie" at our local playhouse, the Elgin Opera House.  She auditioned for the show in June, and they started rehearsal in September.  Reagan's part in the play was limited to the first act and ended after the song, Hard Knock Life.  Reagan played one of the extras as an orphan.
This experience has been great for her, and I think she has finally found her "thing".  Harley is really involved in sports and FFA, and Emma was really involved in sports, as well.  Sports just don't appeal to Reagan like they do her sisters.  She enjoys participating, but she is not passionate about them.  This theater experience, however, has been totally different.  She has shown passion and drive that I have not observed from her before.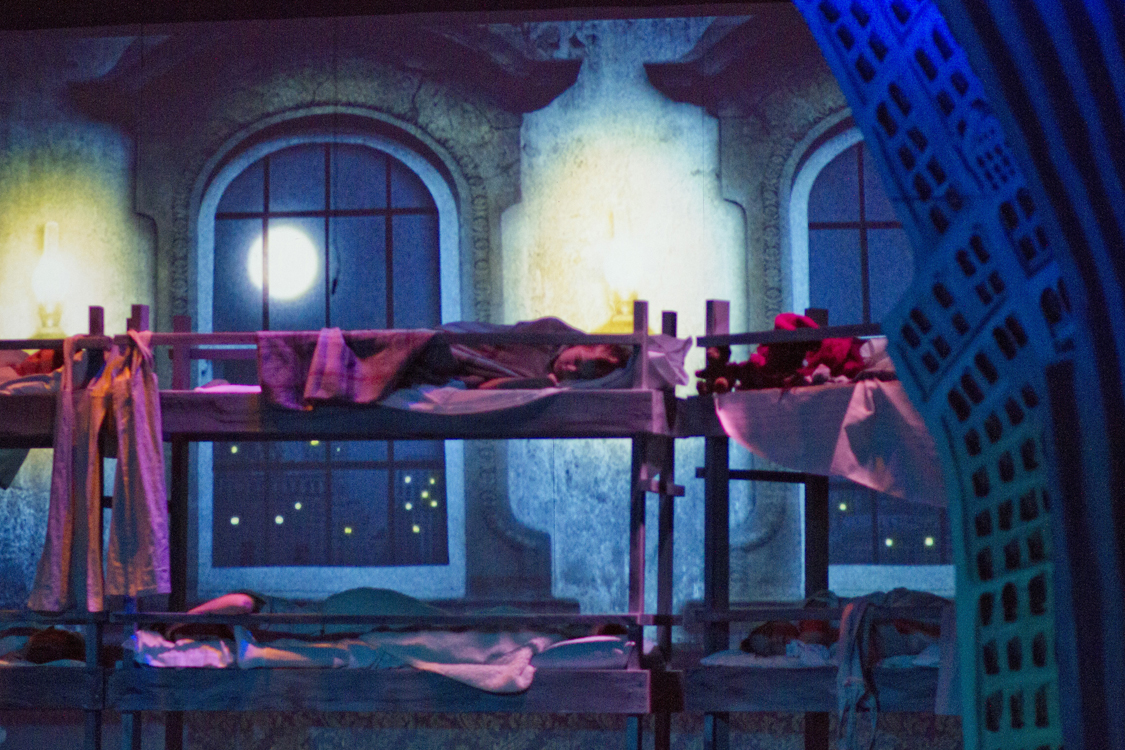 I took my camera with me to the final show Saturday, and I was able to get some pictures  of Reagan as well as some of the other actors (some are good friends of ours).  All the orphans started out on stage, "sleeping" until after Annie sings Tomorrow and has a run in with Miss Hannigan, and then they all sing Hard Knock Life  Reagan starts out on the very top of one of the beds on the back of the set.
The orphan extras did a great job pretending to be asleep while Annie and the main orphans had conversations and Annie sneaks out attempting to run away.  Until Miss Hannigan catches her. 😉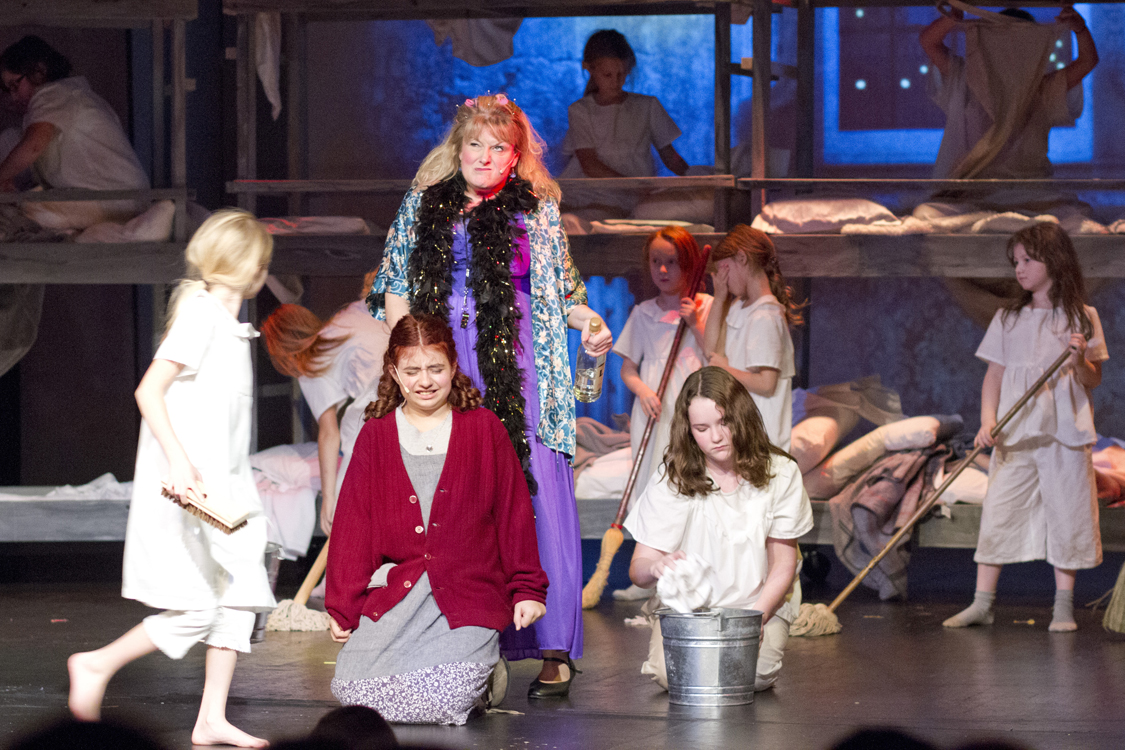 The girls all did a fantastic job singing, and I am amazed at the direction, patience, and vision their director, Terry, had, and how it all came together!
Reagan and the other orphans who stayed on the top of the bunks for most of the song were tasked with making huge movements and faces because they stood out since they were separated from the "crowd".  Reagan's facial expressions throughout the song cracked me up, and it was easy to tell she was trying really hard to look mad.
This part of the song was funny in a different way.  The line is, "make her drink a Mickey Finn", and I had no idea what that was, so I looked it up.  Basically, it's the 30's version of a Roofie.
In slang, a Mickey Finn — or simply a Mickey — is a drink laced with a psychoactive drug or incapacitating agent given to someone without their knowledge with intent to incapacitate them.
Well, okay, then . . .
I really wish this picture was in focus – it is my favorite part of the performance!  My girl standing WAY up high at the end of the song!  I am so proud of her for trying something new –  because of her willingness to try new things, she has found something she absolutely loves!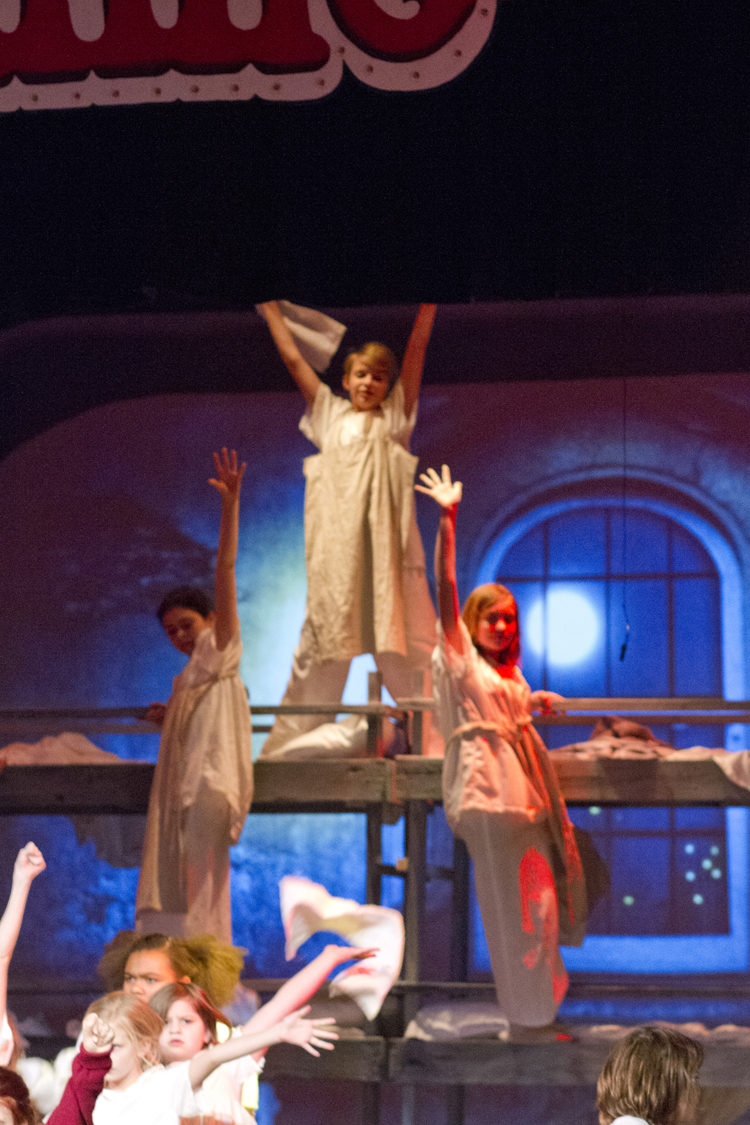 After Hard Knock Life was over, Todd and I got to sit and enjoy the play while watching several of our friends performing (some for the very first time)!  Our friend, Tony, played Mr. Bundles the laundry man as well as one of the members of FDR's cabinet.  He and Miss Hannigan were hilarious to watch!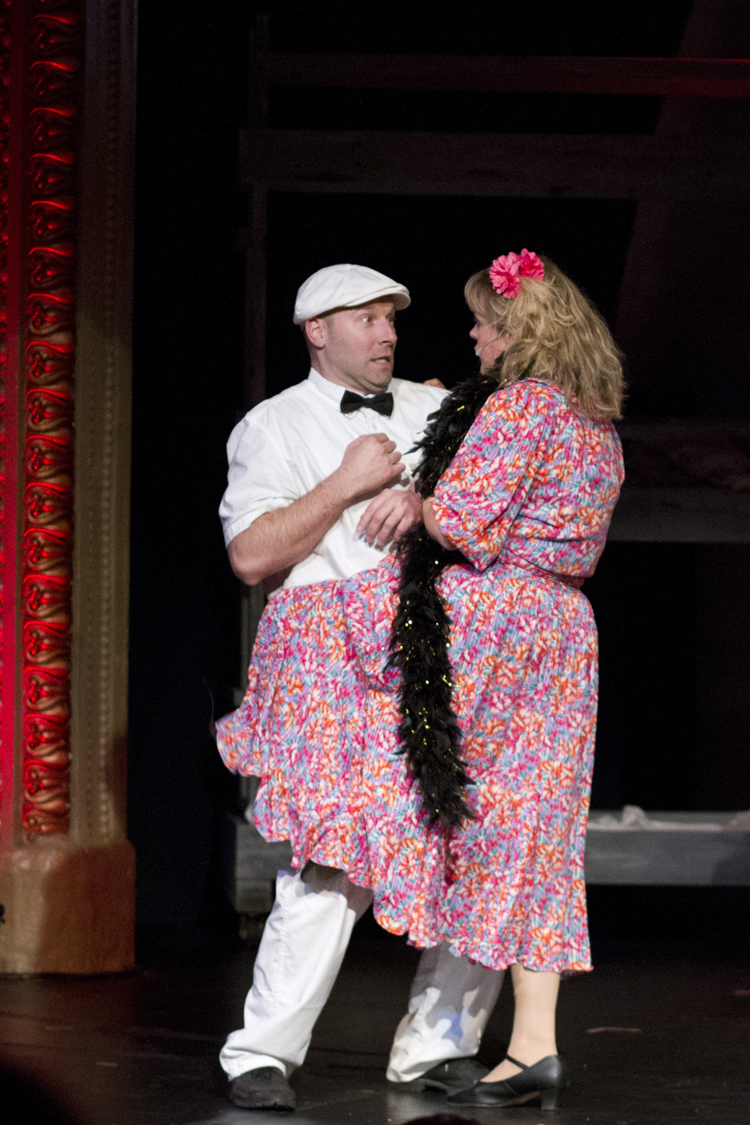 One of the people we LARP with is Brian, and he played Rooster Hannigan.  He was perfect!  Even though I knew exactly what was coming after watching rehearsal so many times, I laughed out loud every time I watched him perform.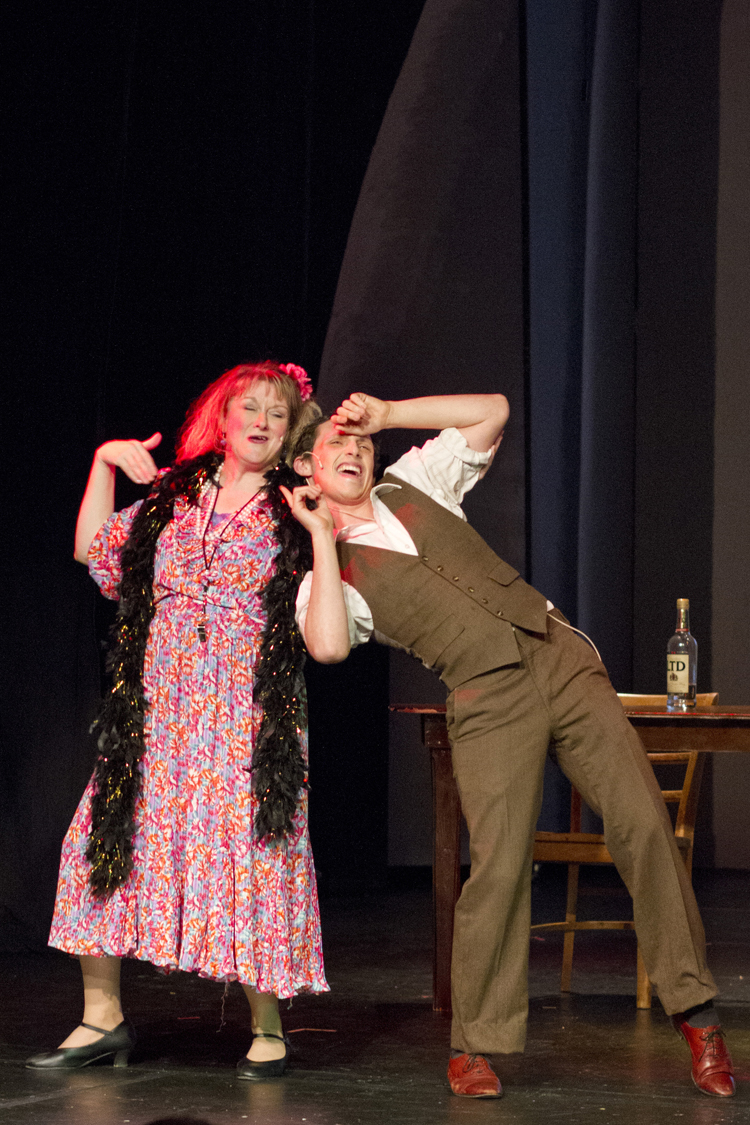 Of course, you can't have Annie without Bert Healy and The Boylan Sisters.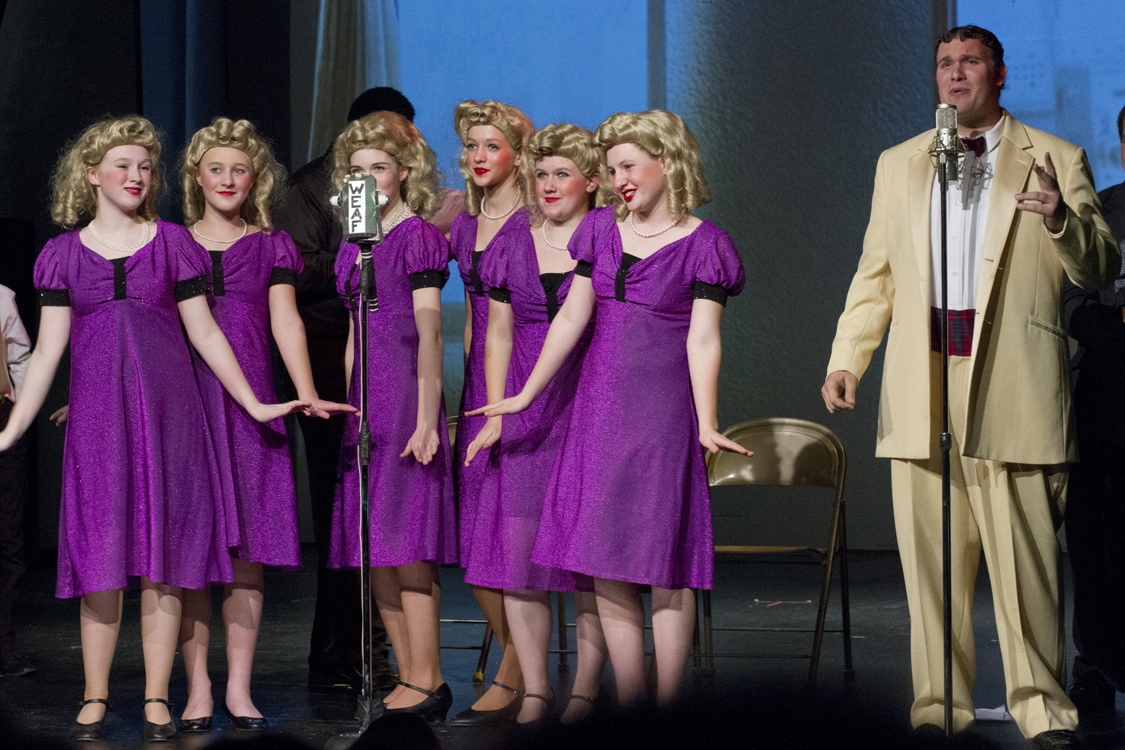 One of our local dentists and his wife played Eleanor and Franklin Roosevelt – they were amazing!  FDR and his cabinet sang Tomorrow with Annie.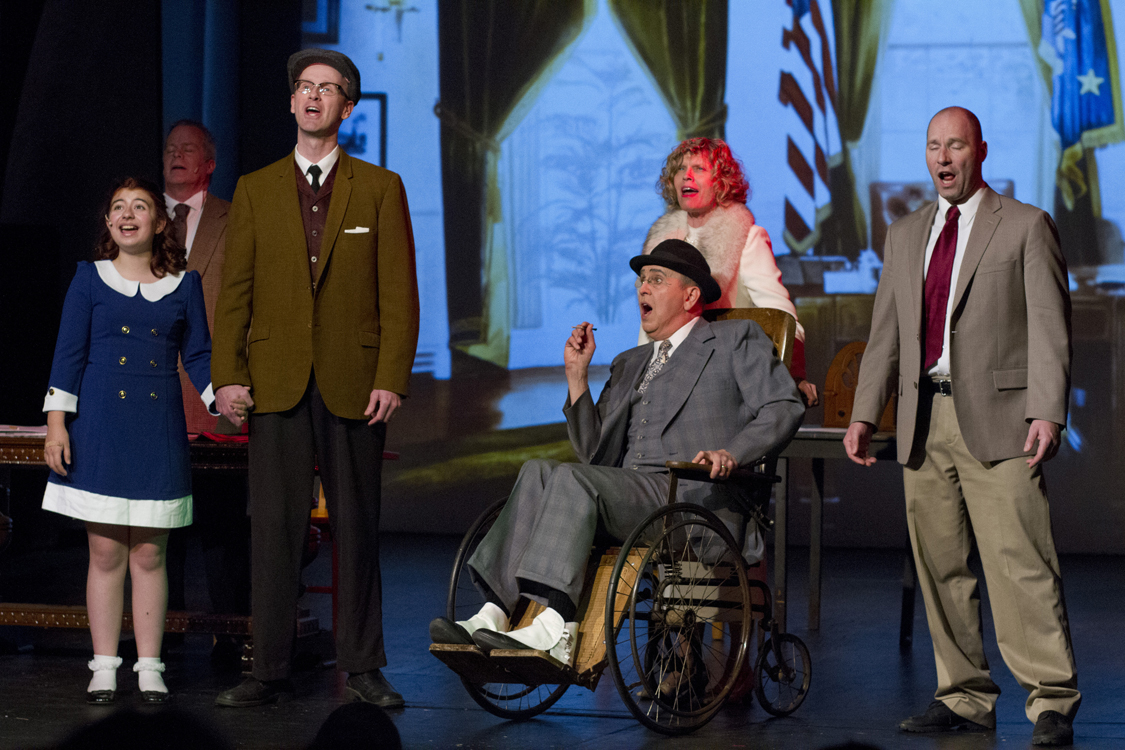 Ralph and Shirley Mudge aka. Rooster Hannigan and Lily St. Regis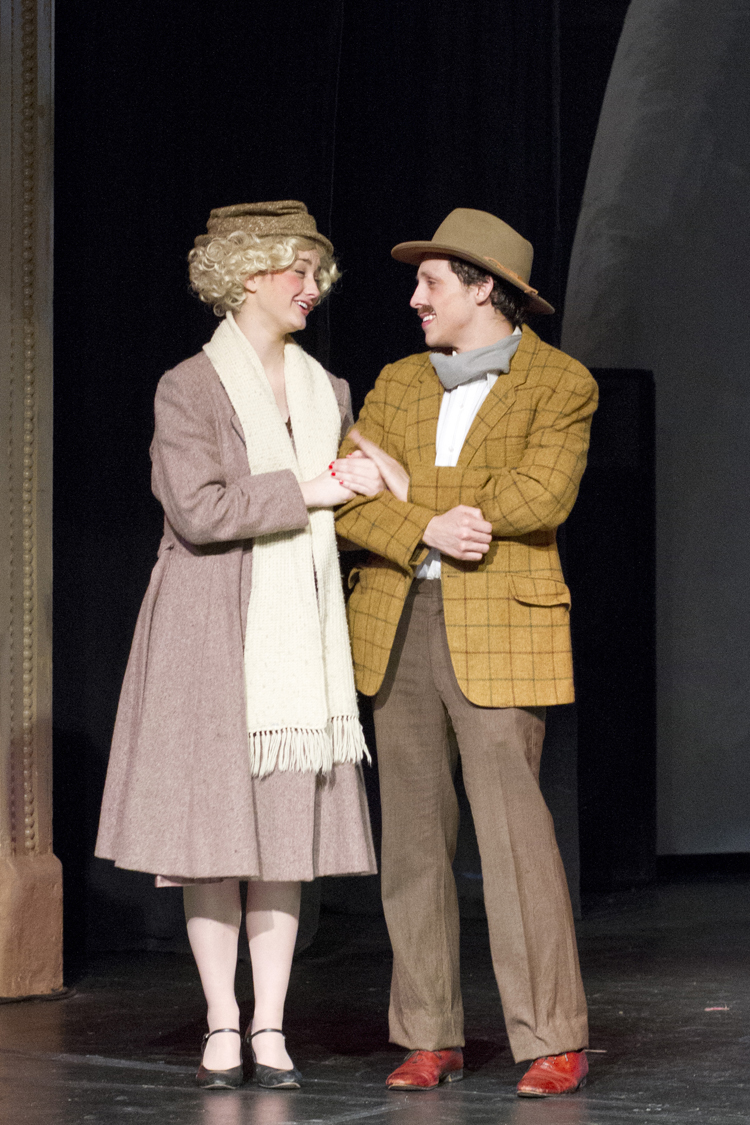 Grace, Annie, and Mr. Warbucks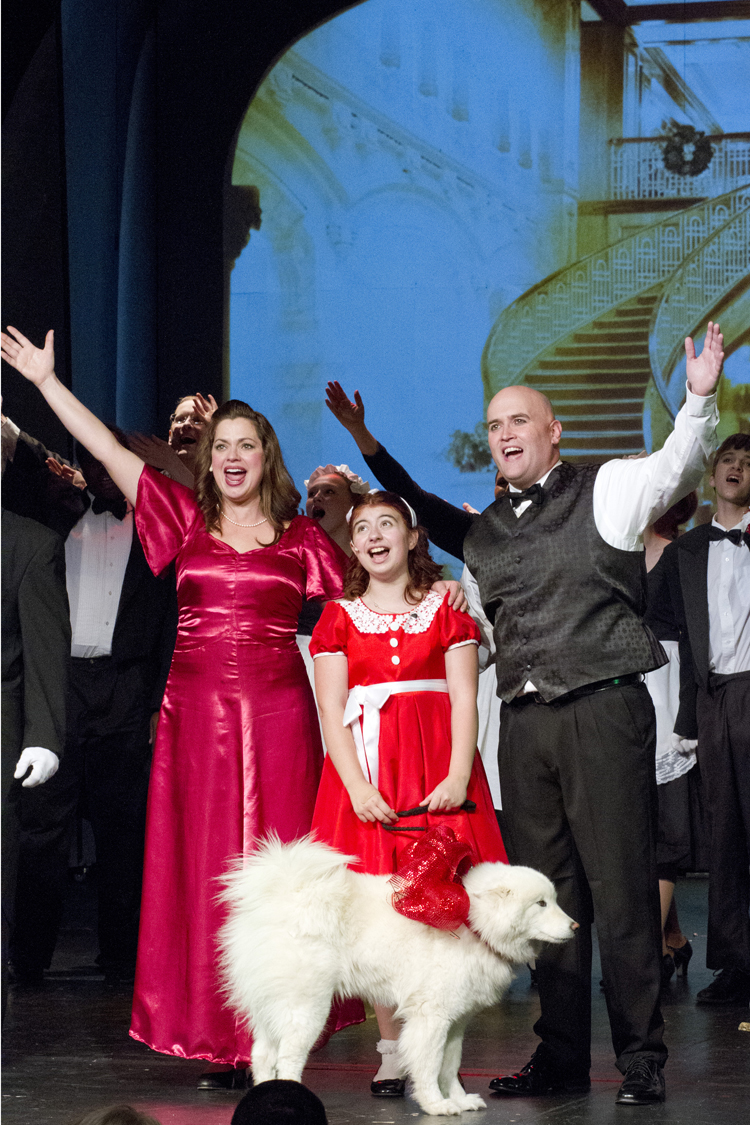 Curtain Call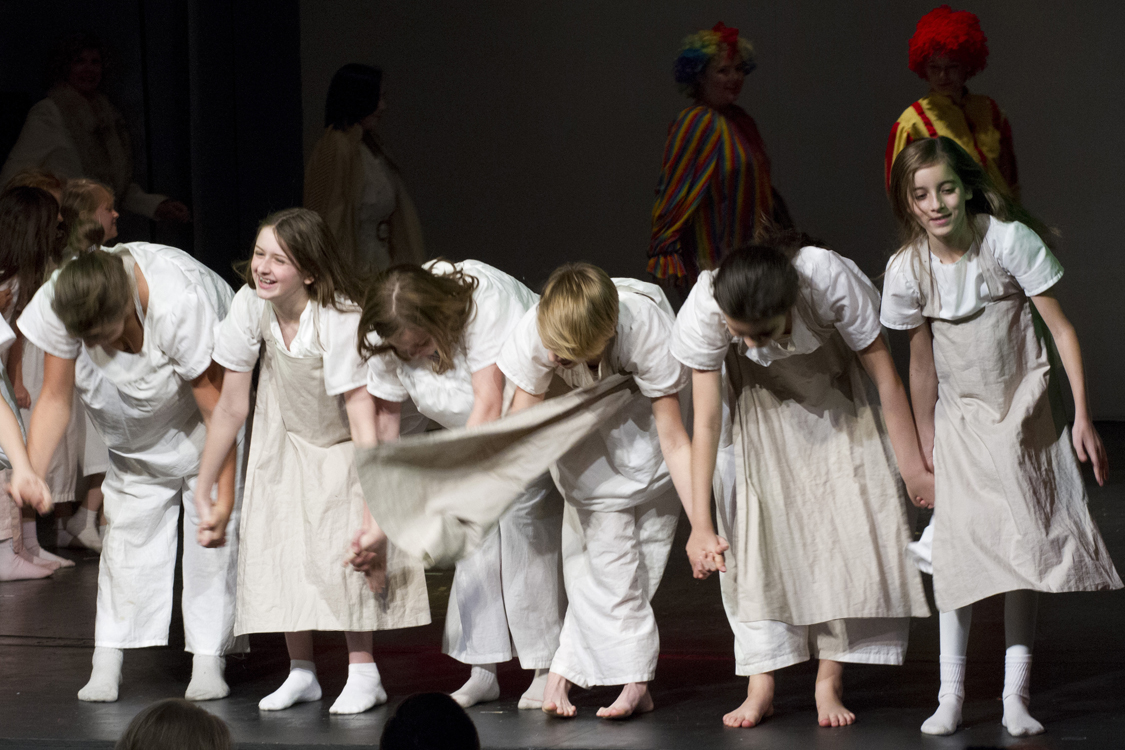 Annie was played by a girl named Gia, and she did a wonderful job!  She has a beautiful voice, and I am looking forward to seeing her perform in more productions, as well!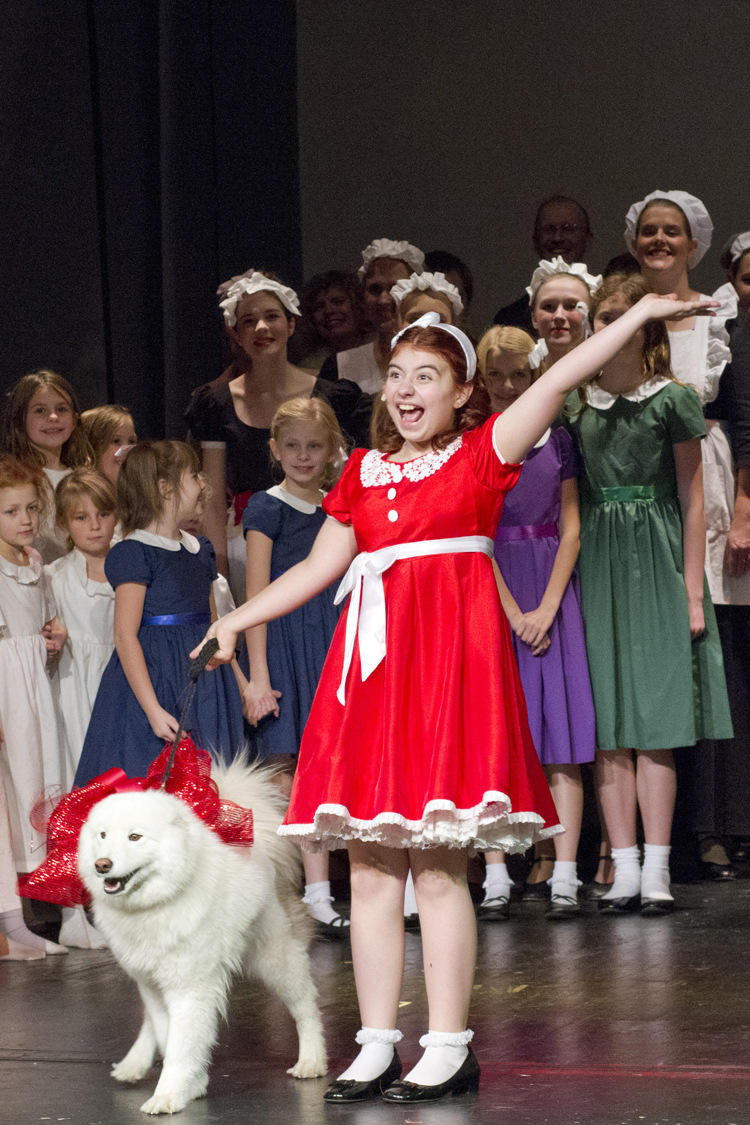 The next productions at the Opera House are My Fair Lady and Ring of Fire, neither of which has roles for kids; however, after those shows, they will be producing The Little Mermaid.  Reagan is already talking about how much fun it is going to be, and I can't wait to watch her again!
If you liked this, you may also like these posts.