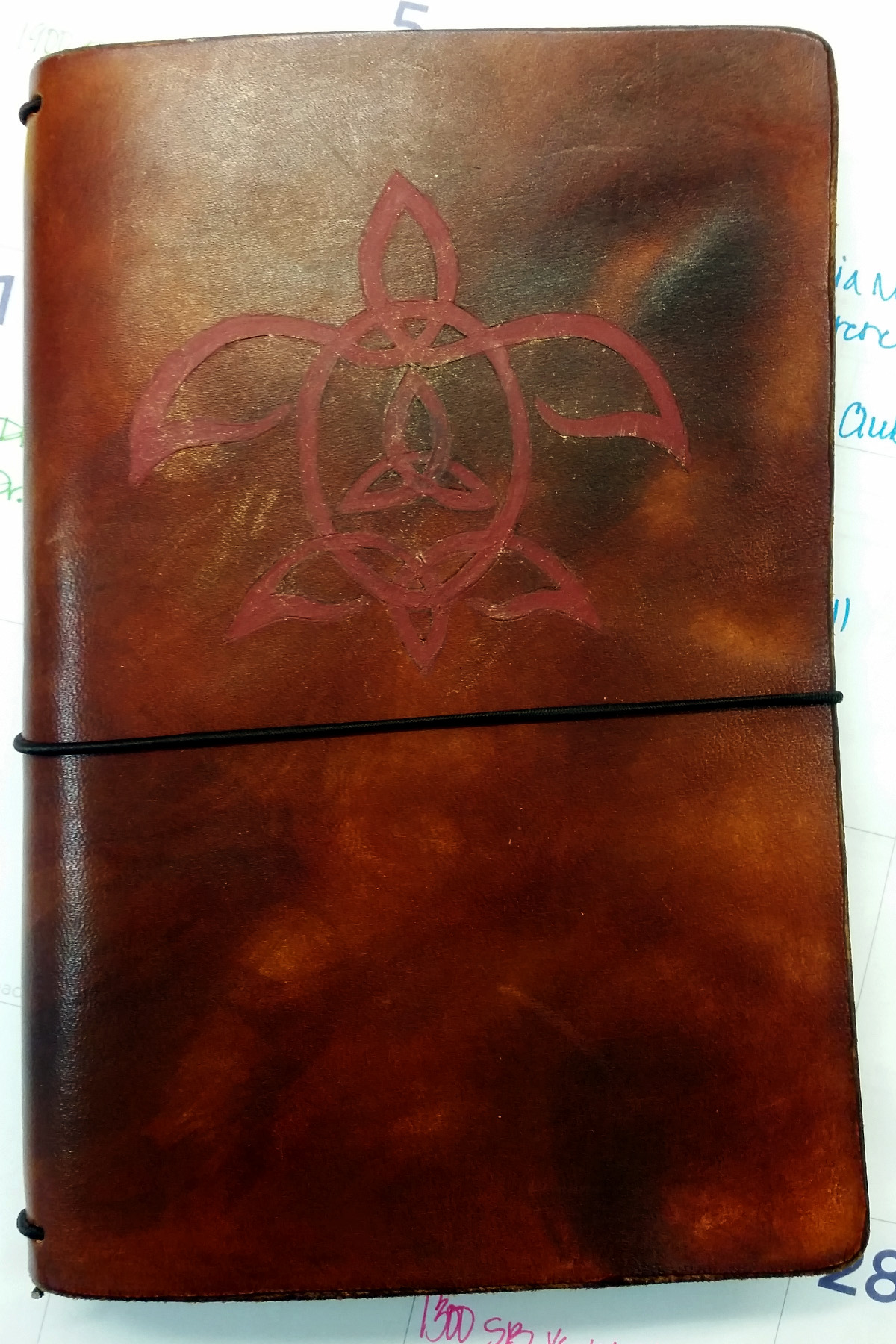 One of Tessa's skills is that she is an artist – and at times she has had to leave Division's Bridge to go paint portraits (Who schedules themselves to photograph a wedding on LARP weekend, seriously?), and she really likes to sketch the flora and fauna she comes across in her travels with Lazero.  Of course, as an artist, Tessa can not possibly have just any old sketch book, but a nice leather one that is marked with her totem, like her quiver is.  The turtle design from Tessa's quiver is going to be a recurring theme throughout her persona.
My friend, Carrie (Maline) gave me a leather Midori notebook cover a while ago, and I thought it would be perfect to hold Tessa's travel journal and sketch book.  Since it is made of real leather, though, and not EVA foam, I wasn't quite sure how to get the turtle embossed into it without investing a lot of money.  I did some research and found an incredibly easy, inexpensive method for painting already stained leather.  It was almost too easy!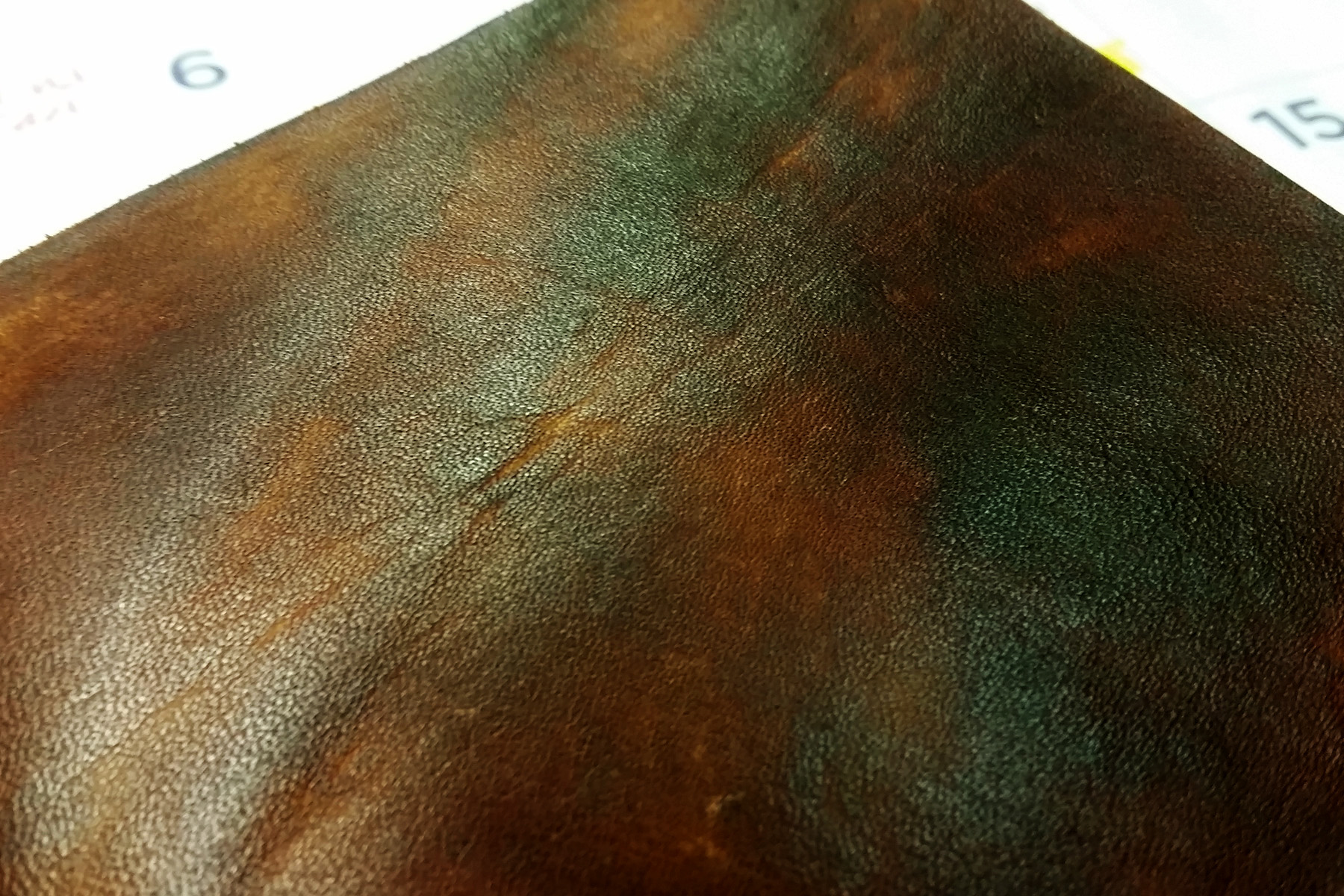 The outside of the cover was a beautiful mottled black/brown beforehand.  The first thing I did was use a stencil and super-fine point sharpie to draw the turtle on the front of the cover where I wanted it placed, and then I "traced" the ink with an X-Acto knife to provide a barrier for the paint and sanding.
I used a semi-fine grit sand paper to scuff the surface of the leather really well.  There are several spots I got outside my cut lines, but that didn't bother me.  This was honestly the hardest part of the process because I had to use such a small corner of sandpaper that I had to change it frequently.
The next step in the process was to use plain old acrylic paint really watered down.  I chose Americana
 acrylic paint in deep burgundy to stay with the red I had already been using.  The paint went on quickly and stayed within the cut lines really well.  It took about five coats to get the color of red I wanted.  There are sanding scuff marks that weren't painted, but I know with use, time, and the natural oils on my hands, they will go away.
I am really happy with how the cover turned out, and I can't wait to add some drawings to the sketch book
inside, as well as some travel notes to the lined journal
it holds, as well!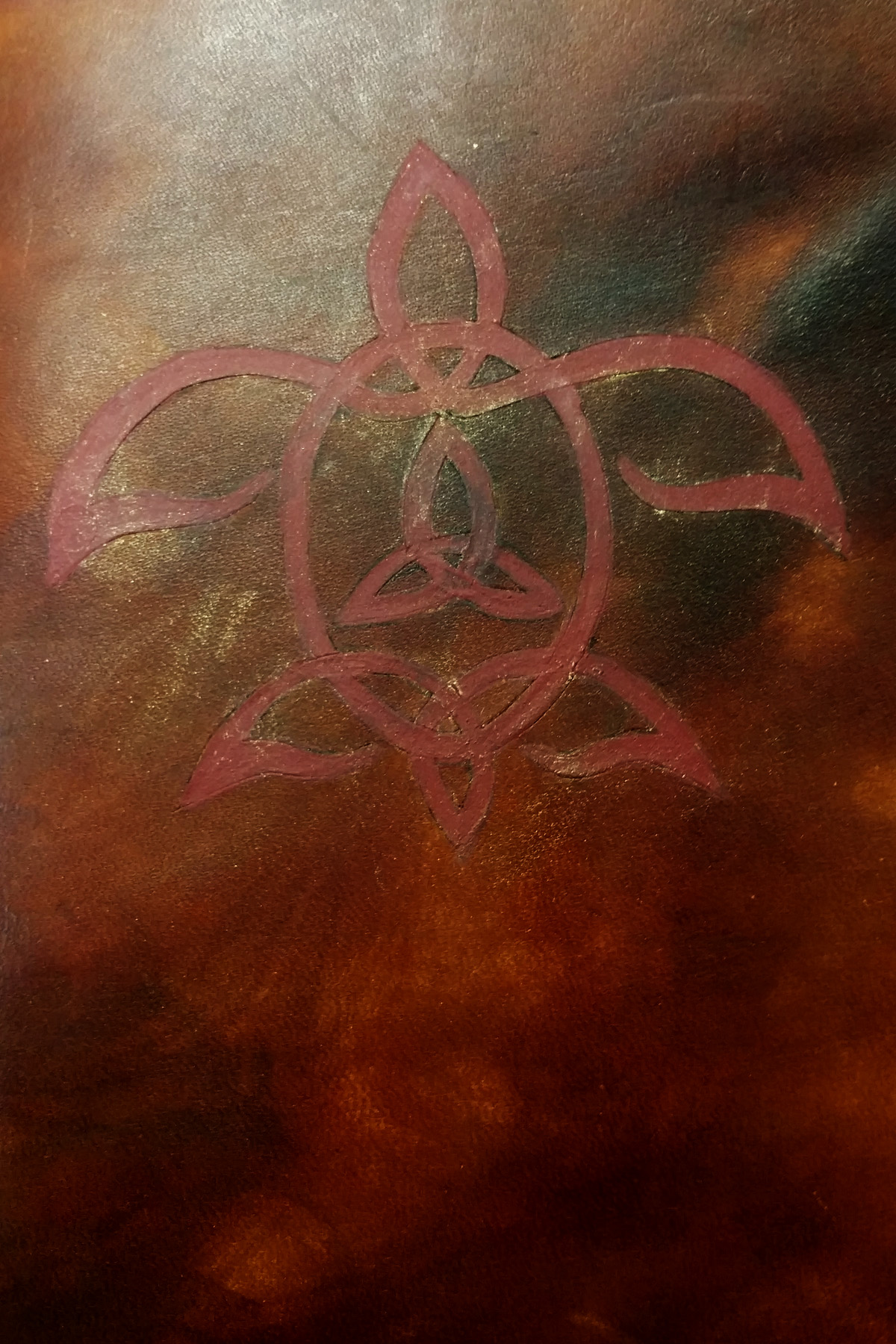 If you liked this, you may also like these posts.