Reagan loves to garden!  At our new house, she has decided to take over the gardening responsibilities.  She is going to plant tomatoes and peppers in this raised bed, and she has plans for the other garden areas in the yard, as well.
Around the outside of this bed, though, she placed all these huge rocks and filled the gaps with potting soil.  Once she is done getting them prepped, she is going to plant a succulent garden in amongst the rocks.  I though it was a great idea!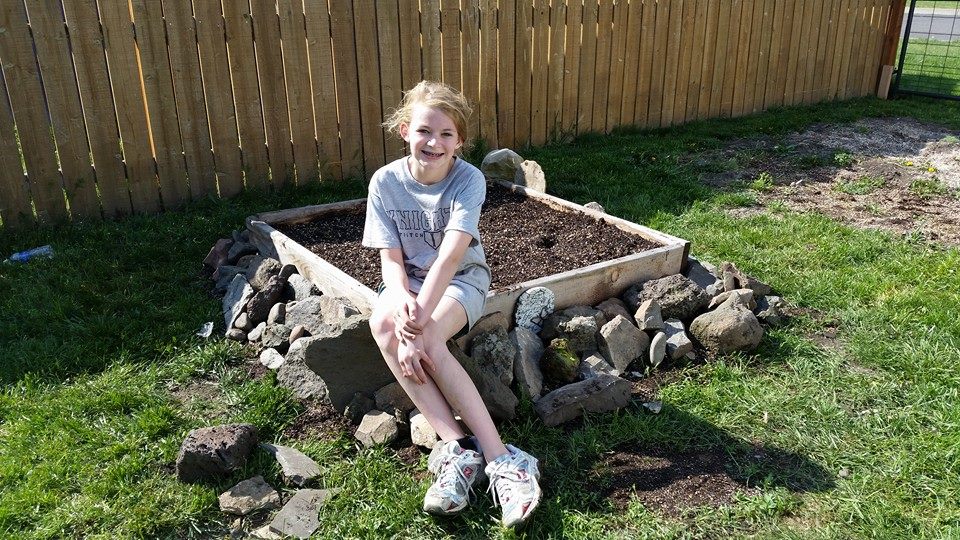 If you liked this, you may also like these posts.