My daughter and I ventured into the freezing (literally – it was 10° Fahrenheit) woods today trying to bring an idea I had in my head for a photoshoot to life.  I have been going through the images tonight, and they are exactly what I was hoping they would be.  At one point, I was having her blow some glitter from her hands, and the first time she did it, she got a little too enthusiastic.  Notice the puffed cheeks and cloud of glitter?  I was about four feet away from her and got showered with it!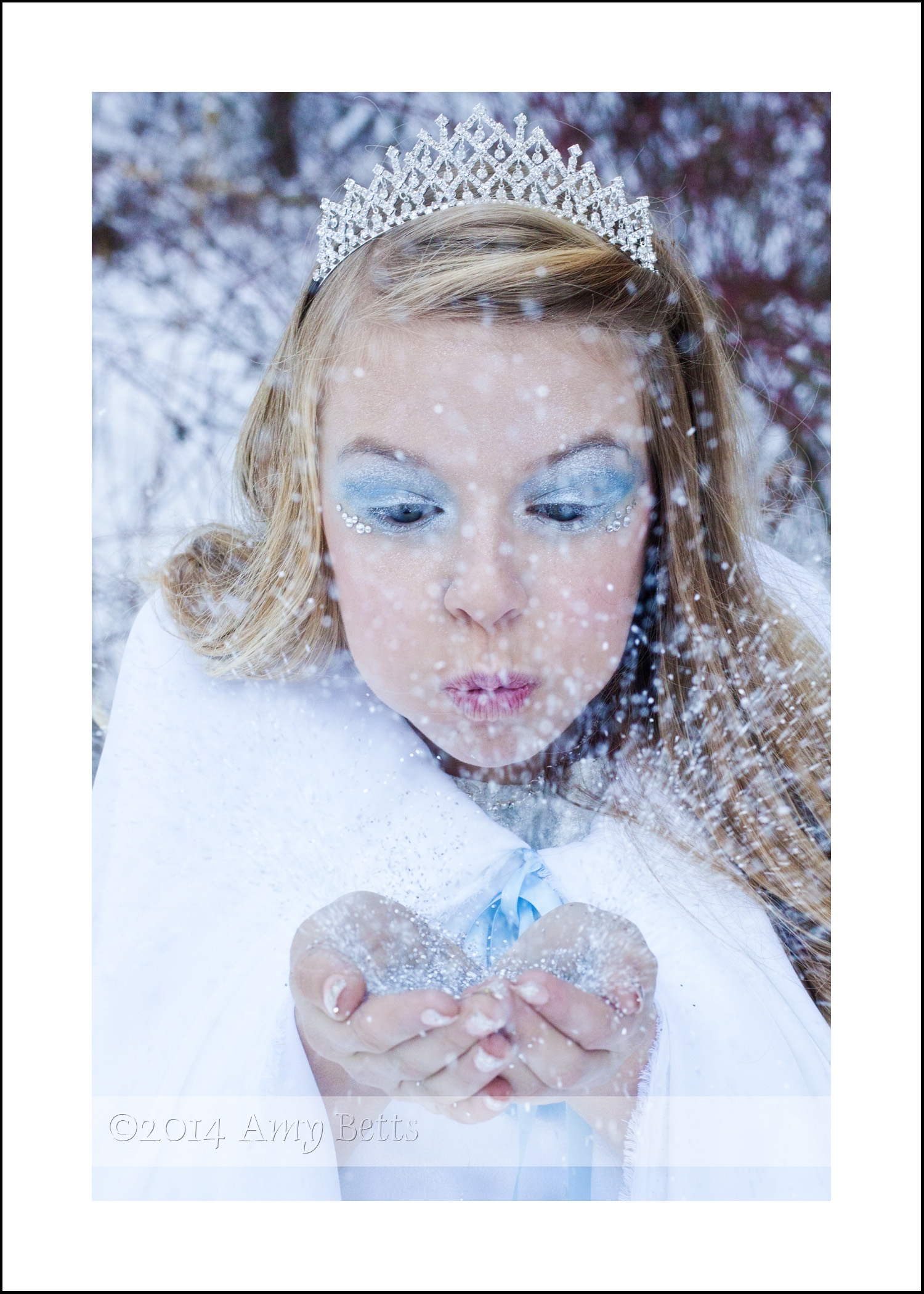 I love that Reagan is so willing to be my guinea pig and go through torture when I have crazy ideas!
If you liked this, you may also like these posts.